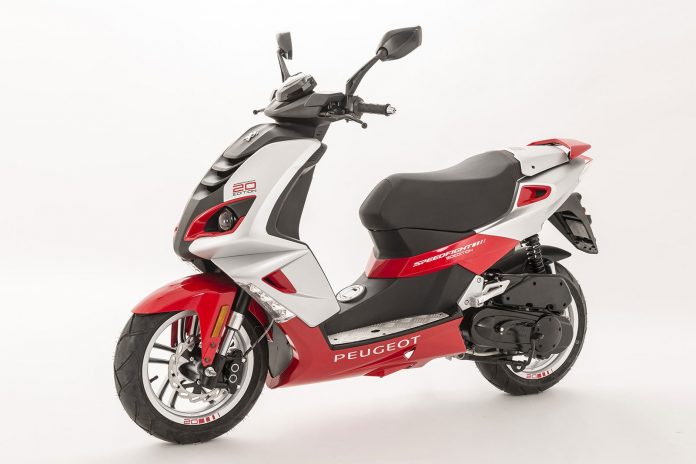 Peugeot has released a special edition of the 50cc two-stroke scooter called the Peugeot Speedfight 4. The release was in conjunction with the 20th anniversary of the scooter model. To many of us (if not all of us), Peugeot is not the name Malaysians associate with when it comes to scooters. The rest of the world is more aware of this where over half a million of the Speedfight has been sold especially in the UK.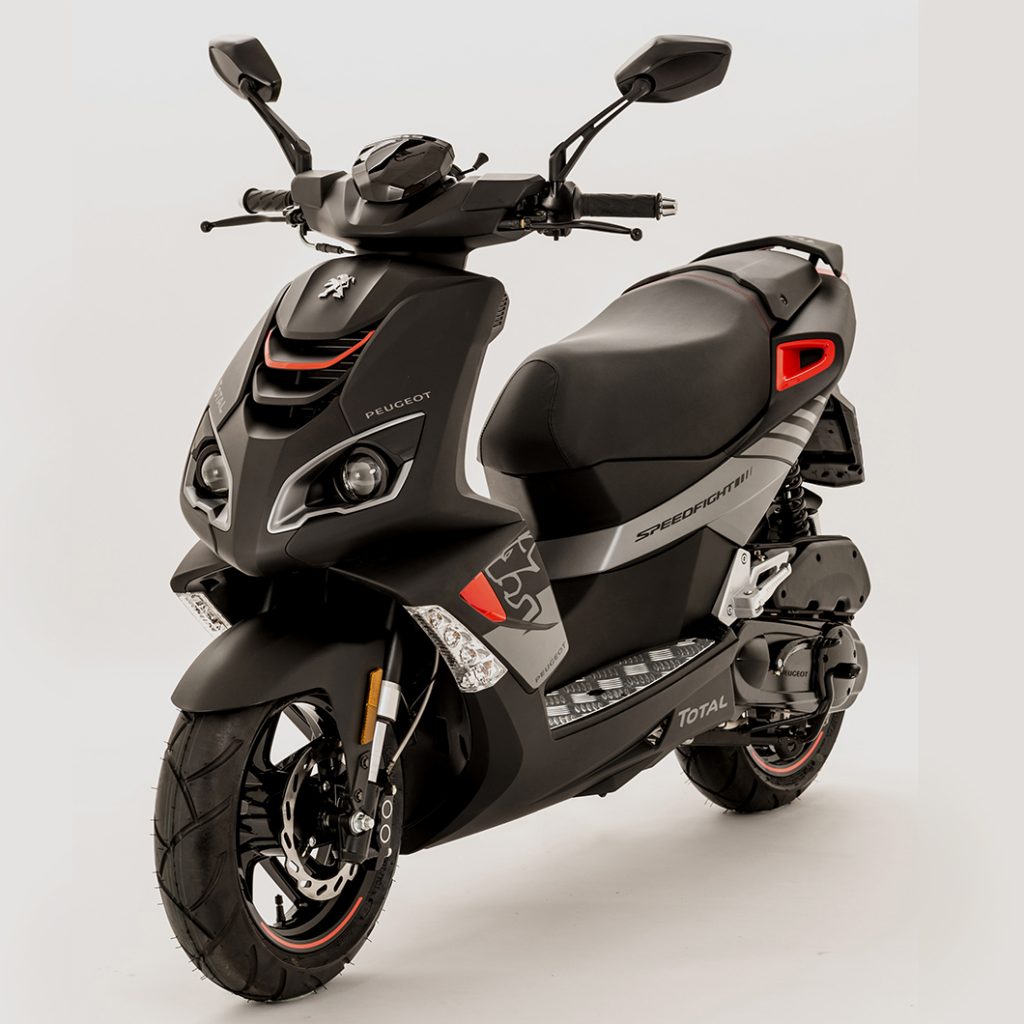 The Speedfight is powered by a 50cc two-stroke engine that is able to produce 4.8hp. The number might seem small but pushing a weight of only 97kg means that it can get up to reasonable speeds with ease. Longevity and reliability are also increased thanks to its liquid cooling system. Targeted to new young riders, the scooter comes with all round disc brakes for added safety.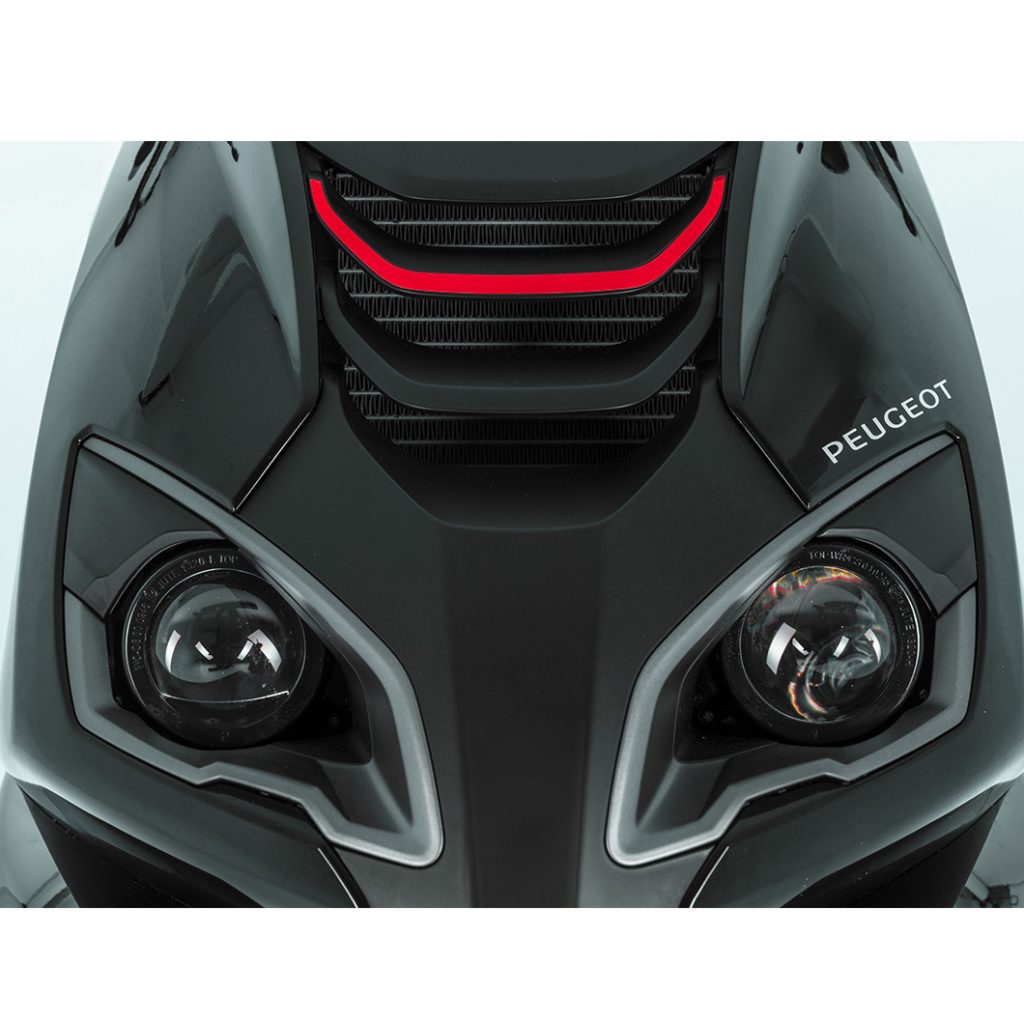 This fourth generation comes with a few remodelled exterior. Since this is a special edition, it comes with a black double-stitched seat with a removable pillion cowl, aluminium footboards and a wicked looking "Snakebike" sports exhaust system. The scooter is now available in the UK market for a price of £2,199 (around RM11,900).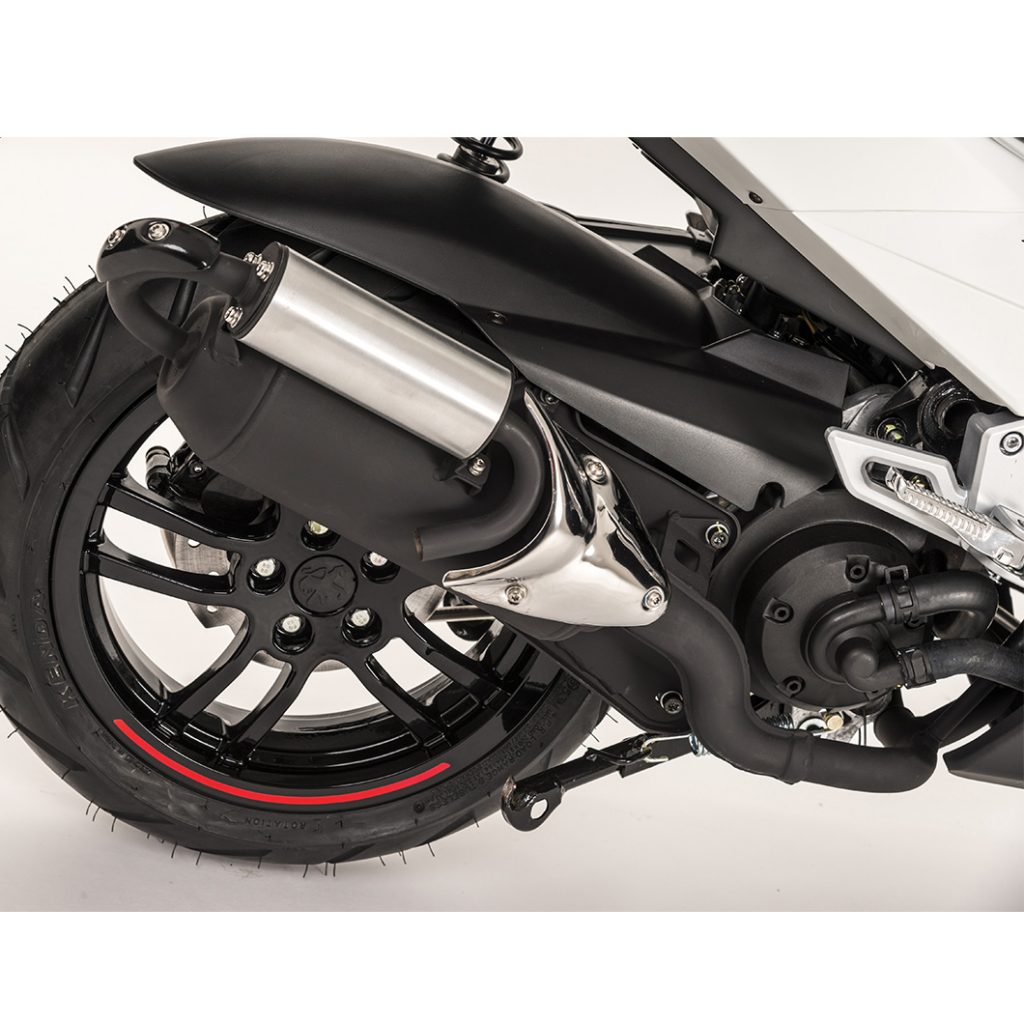 The scooter was first manufactured back in 1995 and after 18 years of success, the company decides to bring out a sportier version of this beloved scooter. Now, the scooter won't be available in our shores but take note (to other scooter manufacturers), this is how a scooter should look like. Aggressive, appealing and enough power to get around.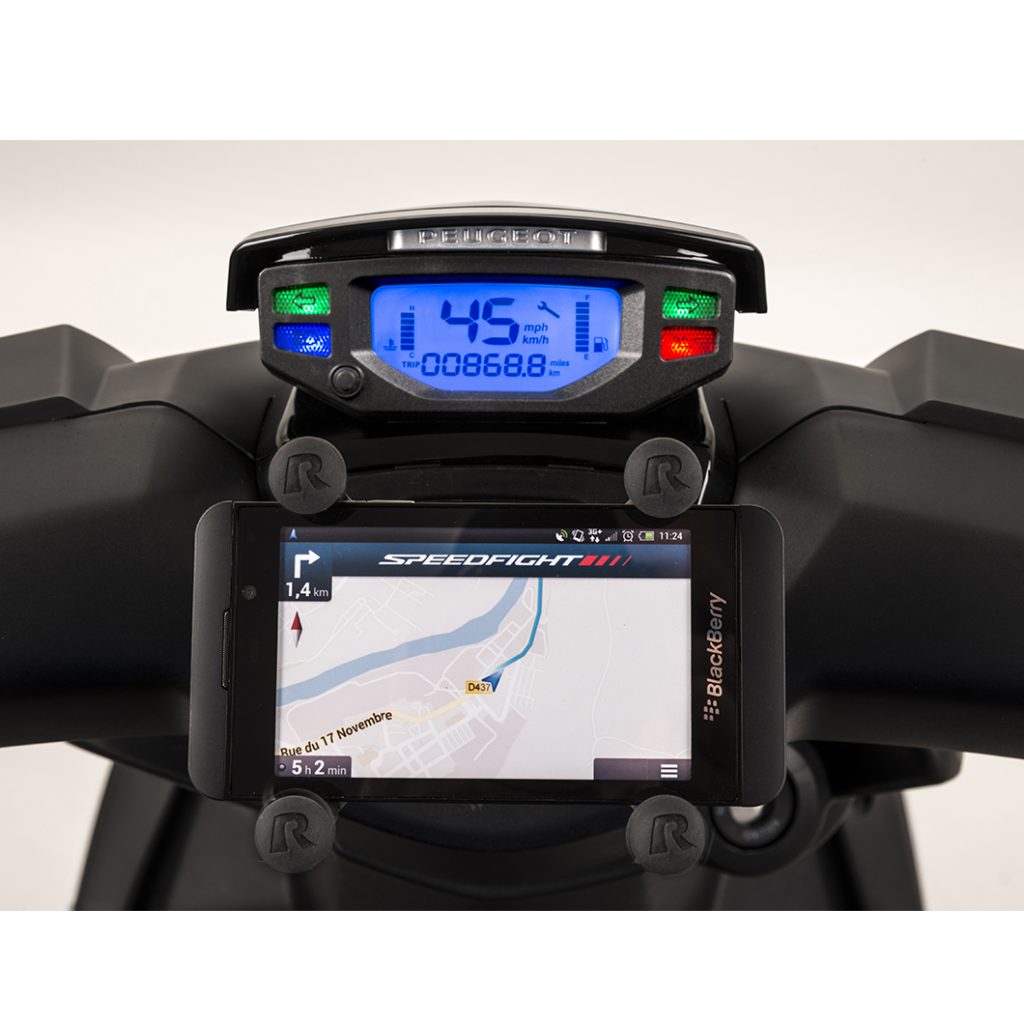 Nowadays, the scooters that are available in our country have been going through a certain safe and easy trend. Focusing more on mass manufacturing and great fuel consumption figures, they seem to forget another major factor on how people tend to buy motorcycles; by how it looks. If the Speedfight is available here in Malaysia, it will sell like hotcakes. A 50cc two-stroke hotcake goodness.
Photo Source: Peugeot Scooters