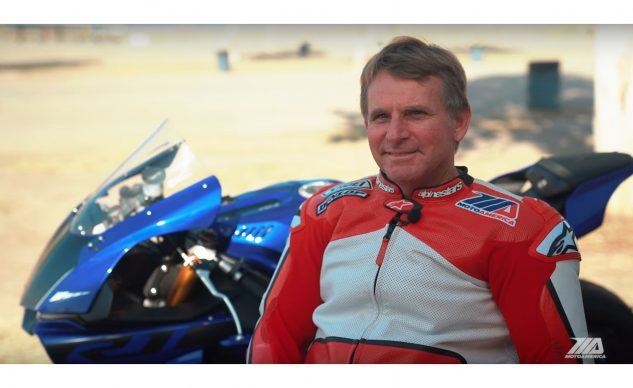 Wayne Rainey rides again 26 years after his debilitating accident.

It was his first time since the accident that left him paralysed from the chest down.

He is the current President of MotoAmerica, the organisers of the US Superbike series.
Wayne Rainey rides again 26 years after his debilitating accident.
It was the first time he's ridden a motorcycle since his accident at the 1993 Italian 500cc GP at Misano, which left him paralysed chest down.
From the video, we could see that a pneumatic gear shifter was fitted to the Yamaha YZF-R1. The device allows the rider to shift gears via buttons on the handlebar. The R1 was also fitted with thicker seats and Dunlop tyres (like the the brand of tyres on his YZR-500cc machine). He even donned his signature Shoes helmet.
Two guys helped the current MotoAmerica President to steady the bike as it rolled and Rainey did the rest on the track. You could see he wasn't exactly slow.
Rainey was a real legend. The three-time world champion raced against other greats such as Kevin Schwartz, Mick Doohan, Luca Cadalora, John Kocinski, Alex Barros, Eddie Lawson, Randy Mamola, et al. But it was Schwantz who was his greatest rival — a bitter rivalry they brought over from the AMA Superbike Championship.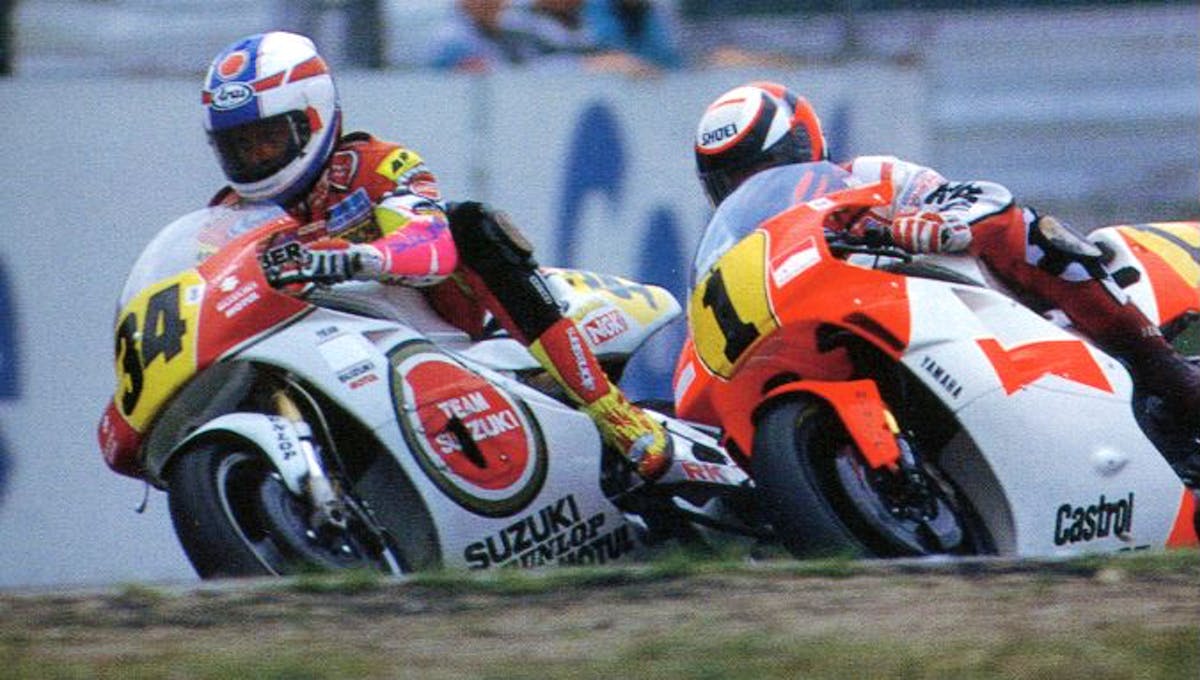 Rainey was on his way to his fourth consecutive world title when his Yamaha YZR-500 slid out from under him. It looked like the most innocuous lowside that even street riders would walk away from. Unfortunately, as he tumbled, he ended up burying his head into the "waved" gravel pit, and then clouted by his own bike. The gravel was deeply grooved to stop Formula One cars, not bikes. 
Many long-time GP fans, this writer included and fellow riders were heartbroken to learn that he had fractured his spine, paralysing him from the chest down. We would never watch motorcycle grand prix the same way again.
His injury also had a telling implication on Schwantz, who suddenly lost his motivation and started questioning his own mortality. Schwantz did win the 1993 title but would go on to retire halfway through the 1995 season.
The duo, plus Eddie Lawson are close friends now. Both Rainey and Schwartz recently admitted that they didn't know why they hated each other.
Please click here to read about their intense rivalry: https://www.bikesrepublic.com/featured/ten-fiercest-motorcycle-racing-rivalries-part-2/
In any case, this video almost brought us to tears.