Why are there satellite teams in MotoGP?

What are they and what do they do?

Why the disparity in machinery?
We were coming through social media when we came upon an article comparing factory and satellite teams in MotoGP.
We thought we could add more details as we're currently looking at the 370-page 2020 FIM Motorcycle Grand Prix Regulations. The questions revolved mostly around why satellite team riders are on factory-spec bikes, too.
What's a "factory team"?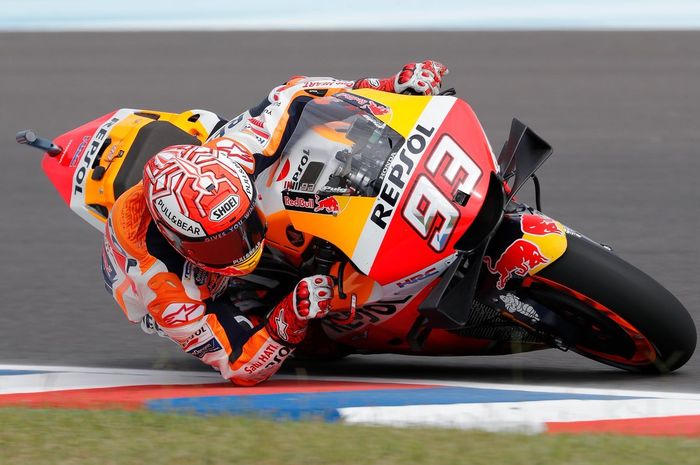 A factory team is a team entered directly by the manufacturer. Consequently, the team has the highest budgets hence the best riders and team members; and first priority to parts and upgrades; and of course, top sponsors.
This why every rider on the grid aims to join a factory team. Factory teams also provide much higher levels of technical, PR, physical and even psychological support. The salary is also much higher. Along with these perks come bikes that can actually perform because which rider doesn't want to perform well and win?
What's a "satellite team"?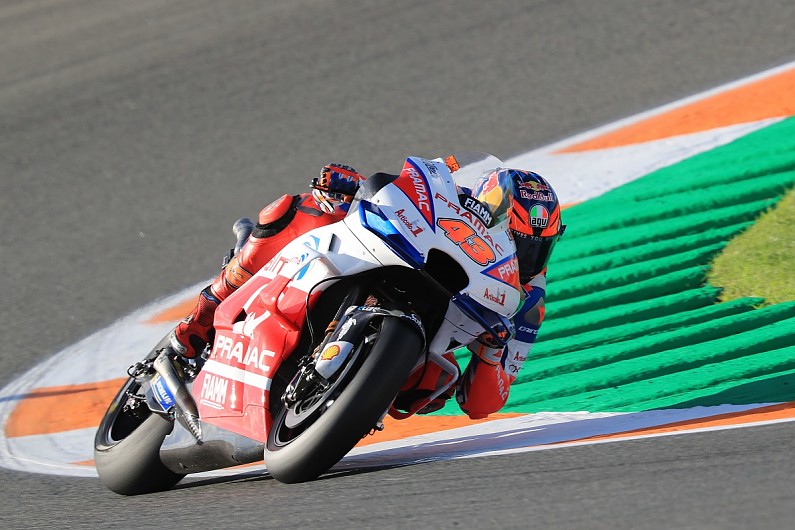 A satellite team has no bike of their own. As such, they have to rent them from a manufacturer. Yes, rent because MotoGP bikes are (usually) not for sale. What level of machinery or parts depends on how much they could shell out.
A satellite team's budgets are from sponsors and are more constrained, hence the disparity in terms of support for the riders.
Traditionally, the factory usually provides lesser equipment to the satellite team because they don't like to be beaten by the "lesser team." However, we've seen manufacturers extending one or two of their latest bikes to satellite teams lately.
Reasons to run satellite teams
1. Data collection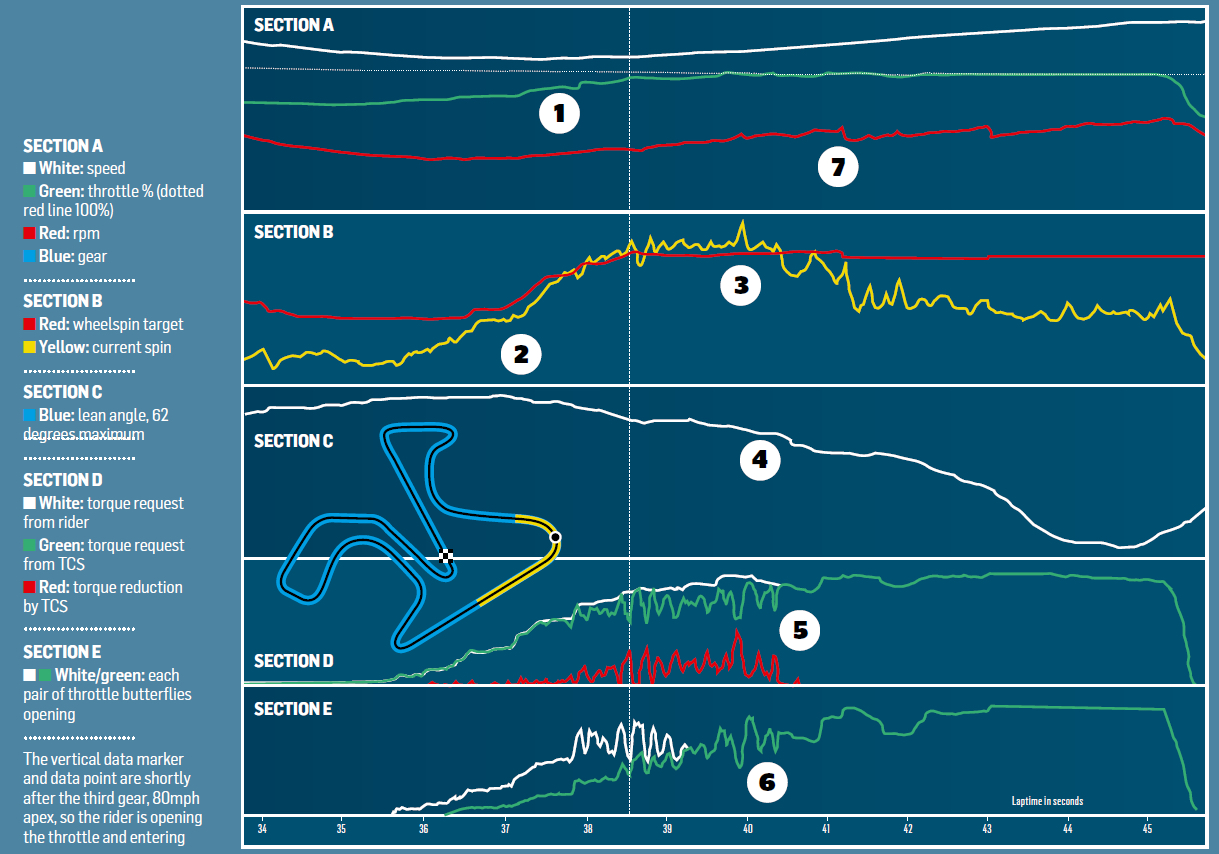 Data here pertains to information which could be used to speed up development for building and setting up a race winning bike. Even the factory team has to justify the astronomical costs for going racing to the management and shareholders.
Data consists of suspension, chassis balance, traction control, engine map settings, etc.; sector times, lap times, corner speeds, top speeds; performance of parts, tyres, the engine; and almost everything else.
The role of data supplier is even more critical in these last 3 years when FIM reduced the number of test sessions to cope with including extra rounds. Gone were the days of unlimited testing, tyres, engines and development throughout the year. Doing so reduces costs to encourage more manufacturers to join the championship and create closer racing.
So, since there are fewer opportunities to test and gather data, having a satellite team in effect doubles data collection.
2. Exposure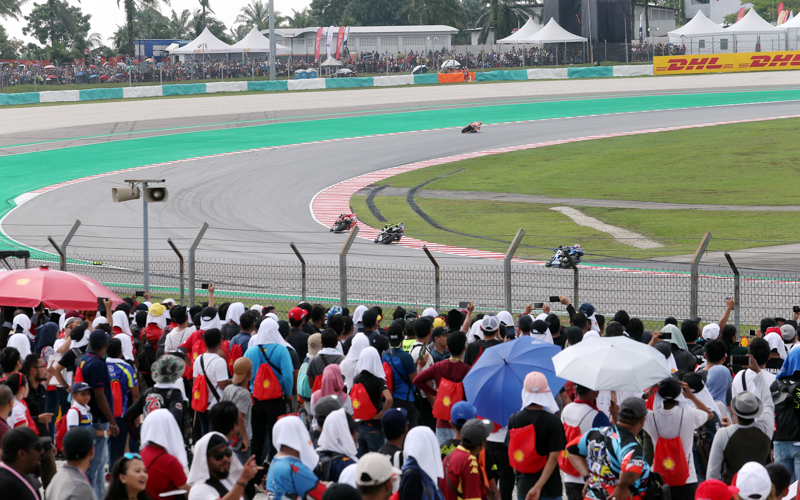 Quartararo may be in the PETRONAS Yamaha Sepang Racing Team, but he's still on a Yamaha.
Having more than one team running the same brand provides the higher chances of being spotted by spectators at the track and those in front of their TV screens.
3. To bring in new riders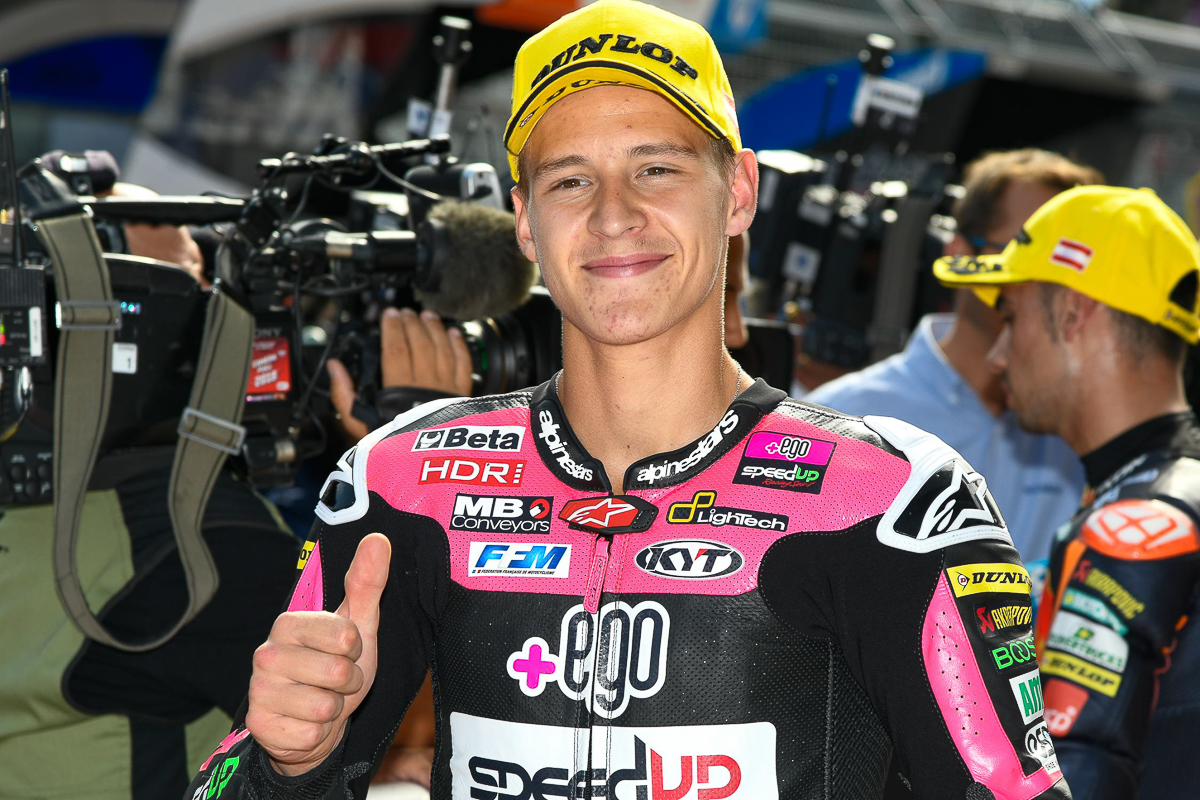 New riders are usually signed to satellite teams before being "promoted" to the factory teams. There is no point in putting someone who may struggle to perform on a full factory machine when there could be other better riders. There are exceptions of course, but this is normally the case.
How does this affect teams?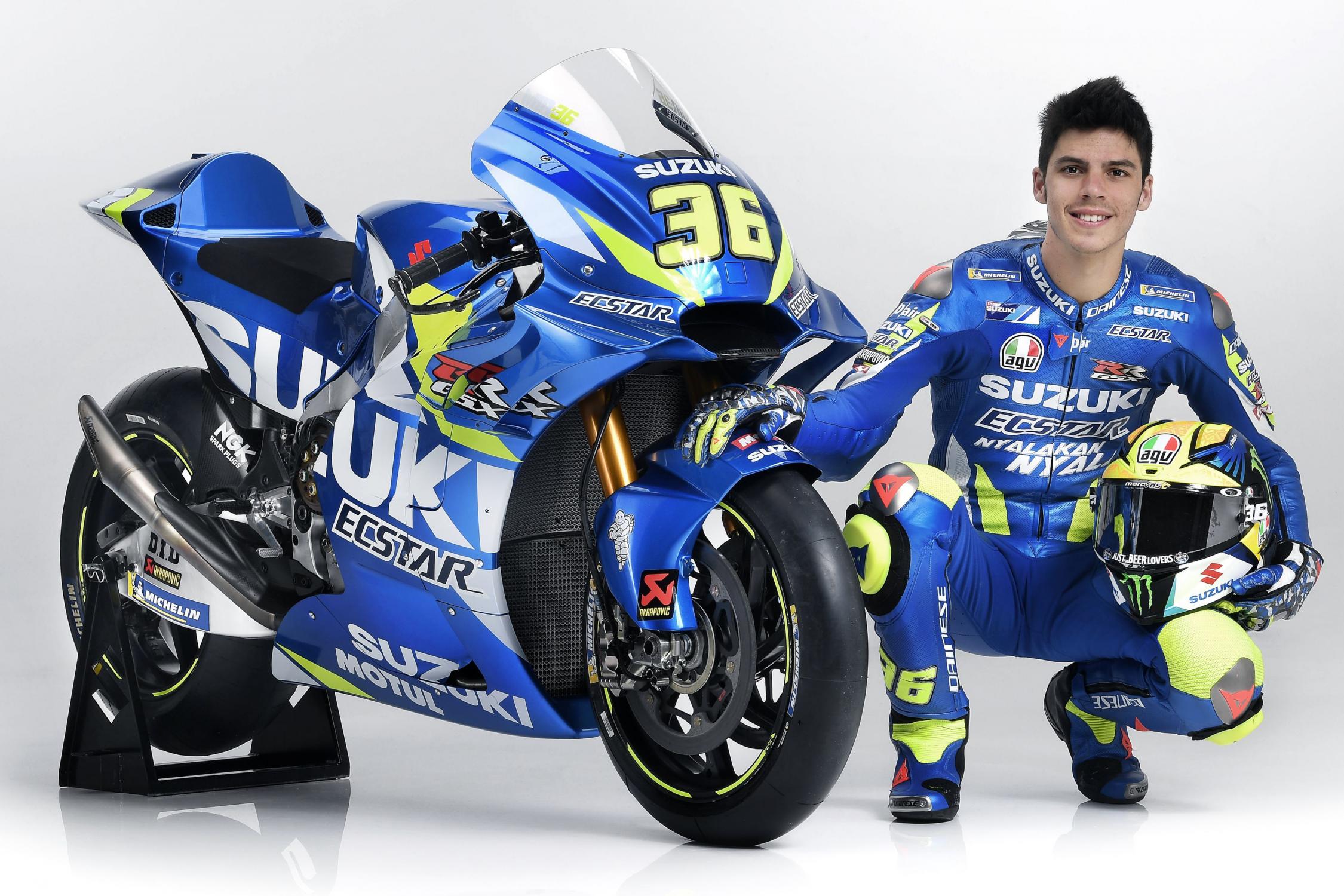 Suzuki may have run at the front and won a number of races, but they also suffered from inconsistent form in 2018 and 2019. The same goes with Aprilia. These two teams also couldn't audition new riders in satellite teams.
KTM on the other hand, suffered from not having a MotoGP-winning rider to develop their bikes, as Dani Pedrosa was sidelined from his role throughout the 2019 season.
The Yamaha team definitely benefitted from Fabio Quartararo's surprising and amazing debut. This was one reason why we saw the resurgence of factory rider Maverick Vinalez at the end of the season.
Honda, well… they've got Marc Marquez.
So, why not give everyone equal machines?
The simple answer is: Cost.
Renting a top MotoGP bike is around € 2 million per rider per season these days. No electronic part is less than € 1,000. A carbon fibre part is valued at € 2 per 100 g. A Marchesini magnesium alloy wheel costs € 4,000.
A manufacturer will find it more productive and cost efficient to support the best rider in their stable, hence building a bike which suits his riding style. Marc Marquez is the best example. The other best Honda rider, Cal Crutchlow found himself in mid-pack almost throughout last season as he couldn't get used to the bike. Even three-time world champion Jorge Lorenzo had to call it quits.
A manufacturer with vast resources like Honda couldn't even build two different bikes for each of their riders. Hold on, what we meant by two different bikes was two variants instead of just two bikes. Each rider may have two bikes per round, but the constructor may well build three or four bikes per rider for the entire season. The number could be higher but the true quantity has never been revealed.
Apart from that are the costs arising from crashes.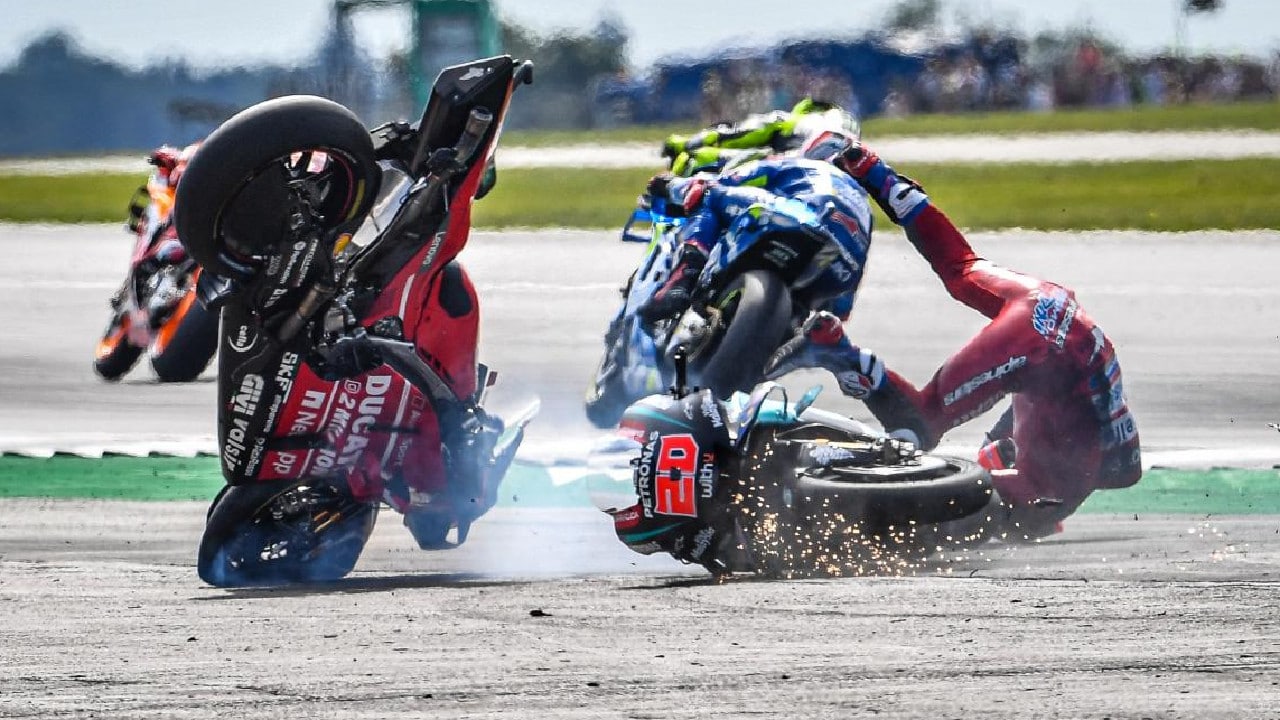 Hence, the satellite teams usually made do with the older bikes. Oh, they come without wheels and suspension. Consumables such as tyres are sponsored but the FIM had placed a limit on the number each team could use per season. Anything extra would have to be paid by the team. Could they afford higher prices?
As we mentioned earlier, the top manufacturers such as Honda, Yamaha and Ducati are now providing factory-spec bikes to the best riders in their respective satellite teams. This was why we have closer competition these days.
Conclusion
Hope you find the above information useful. You're always welcome to share your thoughts with us.