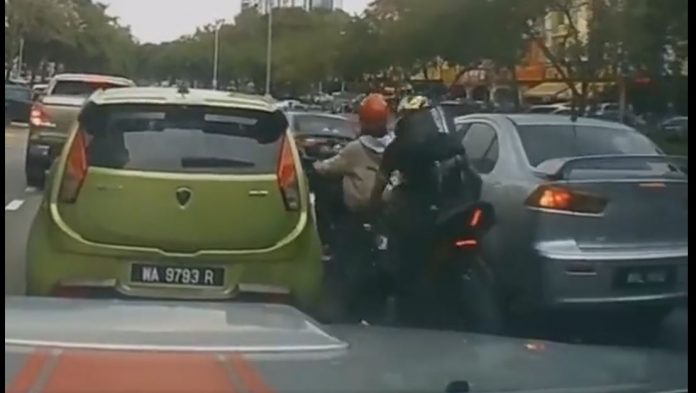 Viral dashcam footage shows two bikers crashing into each other after a failed lane-filtering attempt, and one of them blames the car driver. Who's really at fault?
Viral dashcam footage shows collision between a 'superbike', a kapchai and a white sedan following a failed lane-filtering attempt.

What ensued after has sparked plenty of arguments and irk amongst social media users about who's really at fault.

This is just one of the many risks of lane-filtering many urban riders face on the daily in Malaysia.
— . (@anthraxxx781) April 25, 2022
Twitter was set alight today after this viral dashcam video surfaced. It shows a traffic collision that occurred locally – likely in the city centre – involving what appears to be a 'superbike' of sorts that ploughed into a kapchai ahead following the latter's failed lane-filtering attempt.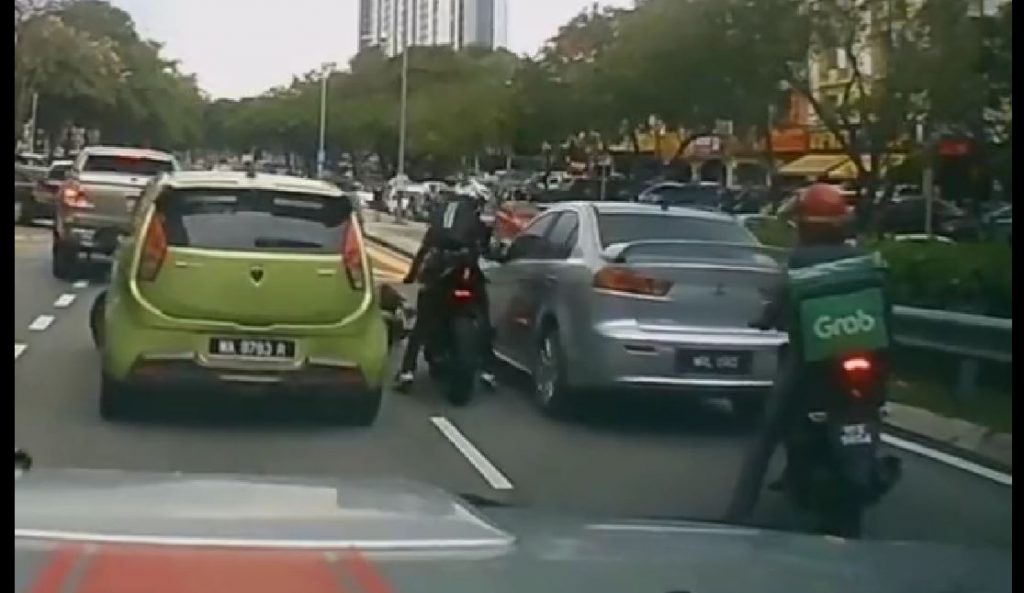 What ensued after has caused much irk and arguments amongst many Twitter users. Following the crash, which saw the kapchai rider thrown off into the street, the superbike rider proceeds to blame the driver in the white sedan immediately by directing a few berating gestures.
After close study, there's indeed a lot going on here. The white sedan has its indicators on to signal intent to switch lanes, the kapchai rider's sudden braking whilst filtering between said sedan and a another car, as well as the superbike rider's rather close tailing distance.
Though no serious injuries and damages were seen in the aftermath of this collision, much of the comments and responses sparked by this video begs to question who's at fault here. You can go through this ever-growing thread on Twitter by clicking here.
Evidently, regardless of who's fault it is, crashes like this is just one of many risks faced by local urban riders daily, especially when performing lane-filtering during peak rush hour. We're just glad no one was seriously injured in this incident, and we hope plenty of lessons were learnt all-around…