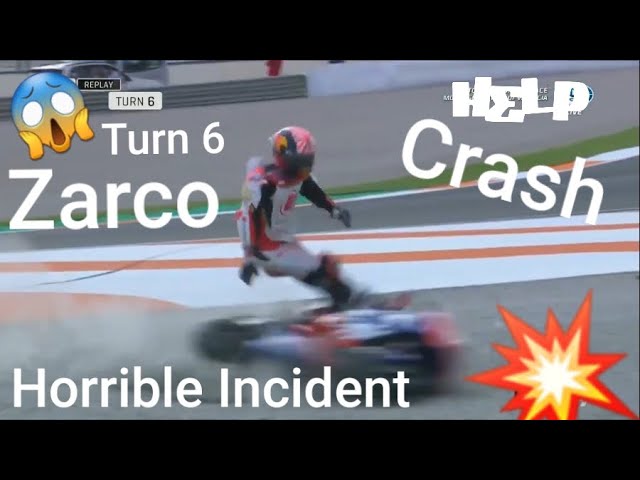 Johann Zarco was known as "Mr. Backflip" when he was in Moto2.

He did the backflip again but not in a controlled fashion yesterday at the Valencia GP.

He is okay although in some pain.
Back when Johann Zarco was in Moto2, he was known as "Mr. Backflip" for pulling off backflip jumps when he won races. But we haven't seen that since he moved to the MotoGP class in 2017.
But he did so yesterday at the Valencia Grand Prix, albeit not of his control and thankfully not morbid fashion.
Mission Winnow Ducati rider Danilo Petrucci had crashed at Turn 6 ahead of Zarco. Then Zarco also crashed a couple of seconds later at the same corner — lowsiding in the left-hander. Both rider and motorcycle slid harmlessly into the gravel pit.
Zarco remonstrated his fall, as he would later say that he was very disappointed to have wasted the last race that was given the chance to ride on an LCR Honda. He was seen cursing as he walked away from his crash.
Unbeknownst to him, rookie Iker Lecouna had also crashed in the same corner while in 15th place. The KTM RC16 slid right into Zarco's legs and sent him into a backflip. He landed on his head and stayed down, visibly in pain.
Lecouna ran up to assist and apologise but Zarco had to be stretchered off the gravel pit. Fortunately, he was later seen debriefing the LCR Honda's technicians in the pits.
He would also later say that there's still pain in the ankles, possibly from ligament damage.