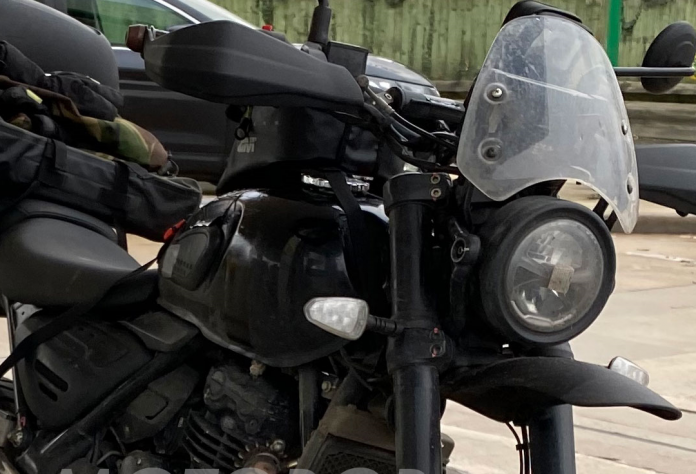 The Covid-19 pandemic might have delayed the Triumph-Bajaj motorcycle project over the last three years but with things are moving positively these days, the motorcycle is is getting closer for its global debut.
Bajaj-produced Triumph motorcycle could roll out to production soon.
Latest test-mule hints at more than one variant. 
The Bajaj-produced Triumph first made an appearance back in February with the test mule sported with a single-cylinder engine. 
At the time, there's no confirmation regarding the bike's variants but latest spy shot from India's Bike Dekho confirms that the upcoming Triumph-Bajaj motorcycle could comes in two different trims.
That's because, the latest test mule features wire-spoked wheels as opposed to the former that is shod with 17-inch alloy wheels.
Interestingly, the latest test mule also features hand guards and a high-mounted front fender. 
That said, the test mule is likely to be a scrambler version of Triumph-Bajaj's upcoming motorcycle but since both parties is yet to confirm this, it's best to leave it to our imagination. 
One thing for sure, the highly anticipated motorcycle from Triumph-Bajaj partnership should arrive by 2023.