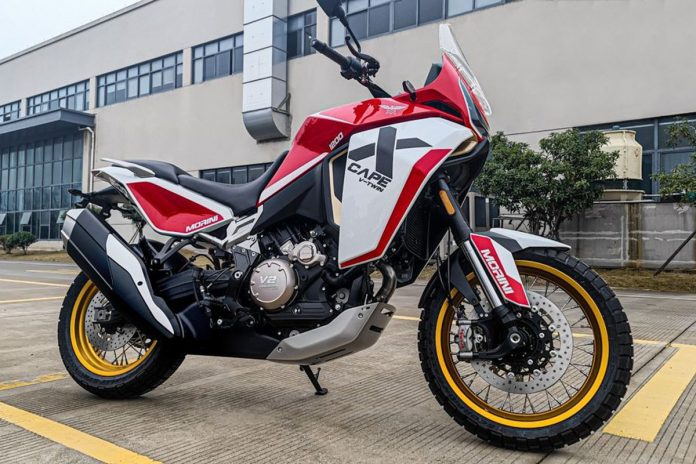 The Moto Morini brand is growing thanks to the introduction of the middleweight adventure motorcycle, the X-Cape 650, back in 2021. 
Moto Morini is to introduce the X-Cape 1200 soon. 
The big V-Twin adventure motorcycle is powered by the firm's V87 twin-cylinder Bialbero Corsacorta engine.
The X-Cape 650 is currently doing well thanks to its affordability, as all bikes are now manufactured in China after the acquisition of Zhongneng in 2018. 
Back in September, Moto Morini was reportedly working on a bigger adventure-type motorcycle, later confirmed by a CAD sketch that revealed a 1200cc V-Twin engine. 
However, fast forward to November, and the X-Cape 1200 has appeared in a complete form, as revealed on social media.
The motorcycle is reportedly powered by the firm's V87 twin-cylinder Bialbero Corsacorta engine, which is found in the 2005 Corsaro and 2020 Scrambler 1200. 
While further details remain scarce at the moment, Moto Morini is likely to make an announcement soon as the bike is already in a finished form. 
Nonetheless, from the spy photos, we can see that the X-Cape 1200 is equipped with premium features, including Brembo callipers, upside-down forks, twin discs, tubeless spoke wheels and an aluminium sump guard.
Interestingly, the side profile, including the front headlamp design, looks similar to the Honda CRF1100L Africa Twin. 
Could the X-Cape 1200 make its way to 2023? We'll find out soon enough.