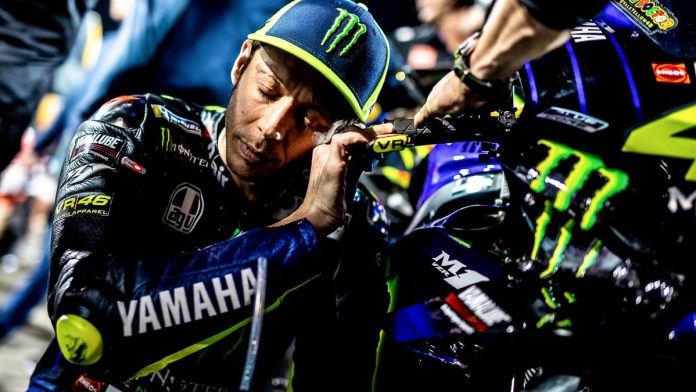 It has been one hell of a season so for the 2020 MotoGP championship, even more so with several rider changes going into 2021. The one that fans have been waiting for is the current Yamaha factory rider, Valentino Rossi, and his move to the Petronas Yamaha SRT squad, which was supposed to be announced a few races ago, but it has been kept an open secret by parties involved.
Valentino Rossi himself has stated that he has not signed an agreement with the Petronas Yamaha SRT squad but did confirm that the details are '99%' true. He has also voiced out his intentions to continue racing next season, even after the scary incident between Franco Morbidelli and Johann Zarco, which almost ended in a much bigger disaster.
Lin Jarvis, Yamaha Motor Racing's Managing Director, stated that a lot of details have to be ironed out before any announcements can be made. Three giant parties are currently involved, which are Petronas, Yamaha Japan, and Valentino Rossi himself. Then there are all the sponsors that need to be sorted out before making the official move. Let's not even get started on Rossi bringing his crew into the whole mix.
According to Jarvis, "There is Yamaha with his legal team in Japan, there is Petronas with his legal team in Malaysia and there is the rider with his legal team. in Italy, among other things at a time when people tend to prefer different instruments to physical encounters. Also, on Saturday I sent an email relating to Rossi's contract. Everything is fine, there are no hitches, but I repeat, it takes time and I don't know if we will be able to be ready for Misano."