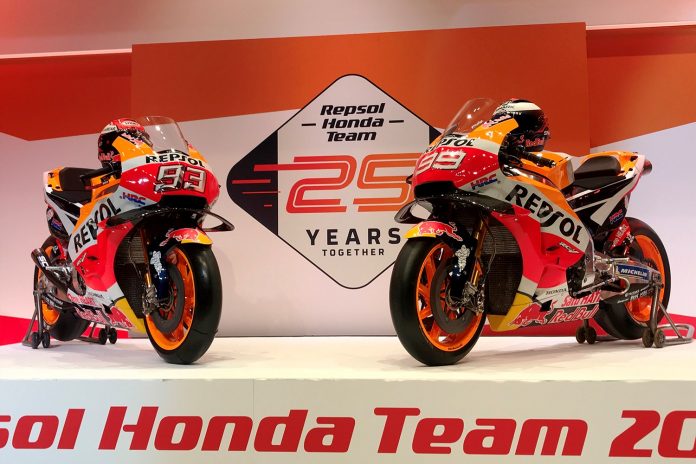 Repsol Honda unveils the bike for the MotoGP 2019 campaign.

It was the 25thanniversary of Repsol and Honda's partnership.

Some "modifications" are seen on Jorge Lorenzo's bike, although the 2019 bike has the exact same livery.
For those waiting to see the 2019 Repsol Honda bike were surely disappointed as the livery remains unchanged.
Many had expected a new colour scheme as the Spanish petroleum giant and Honda celebrate the 25thanniversary of their collaboration. Unfortunately, it turned out to be the stale same-ol'-same-ol' stripes.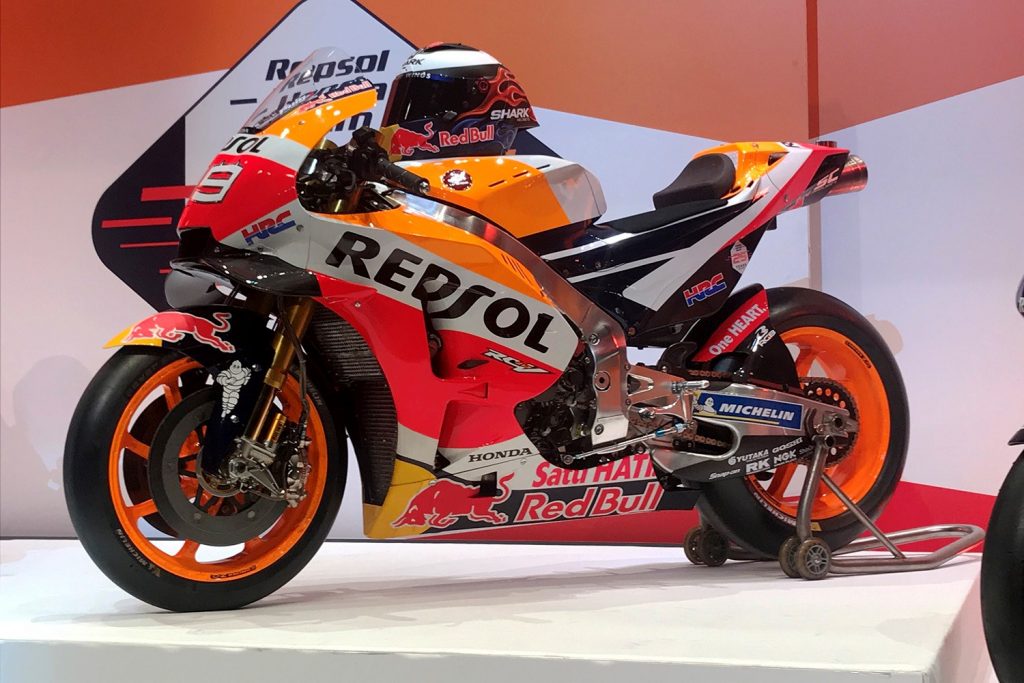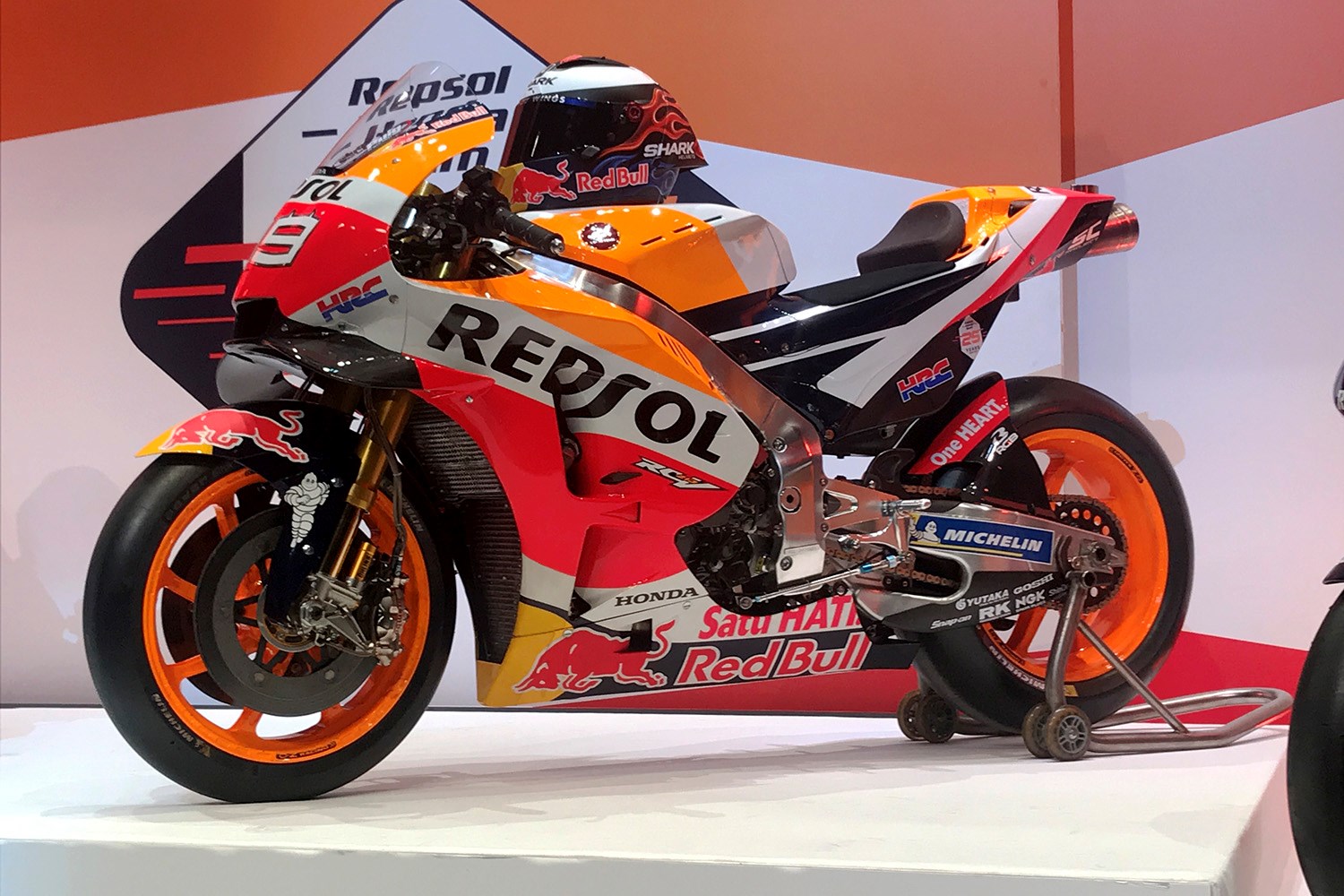 However, there seem to be a few notable differences on Jorge Lorenzo's bike (pictured above).
Polished aluminium frame and swingarm.
The fuel tank is extended at the rear. Lorenzo prefers to push his weight further back.
An extended seat stop.
Both bikes sport larger aerobodies.
The launch was held at the Sentul circuit in Indonesia. Current riders Marc Marquez and Jorge Lorenzo were joined by past Repsol Honda champions Mick Doohan and Alex Creville.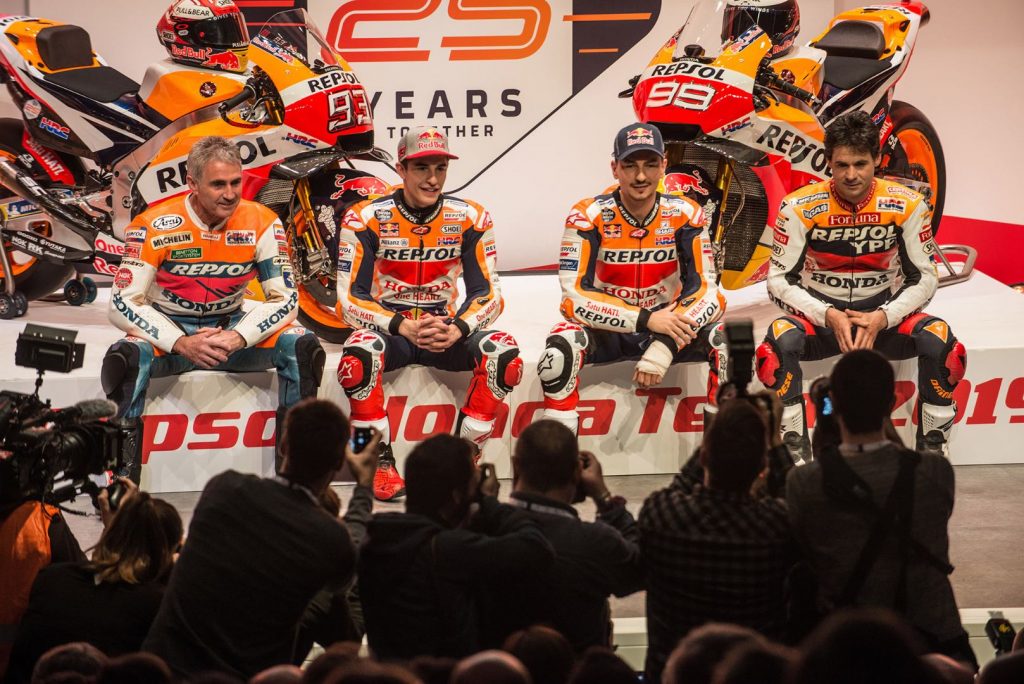 The Repsol-Honda partnership began in 1994 when Doohan won the first of his five world 500cc GP championship. Alex Creville won the 1999 championship when Doohan crashed heavily during qualifying for the Spanish Grand Prix at Jerez and retired.
Of course, both current riders spewed team savvy answers about how happy they are with the team, how they are confident in winning, yada, yada, yada.
Marc Marquez will be in action at the shakedown test from 1st to 3rd February prior to the first 2019 pre-season testing from 6th to 8th February. Both tests will be held at the Sepang International Circuit.