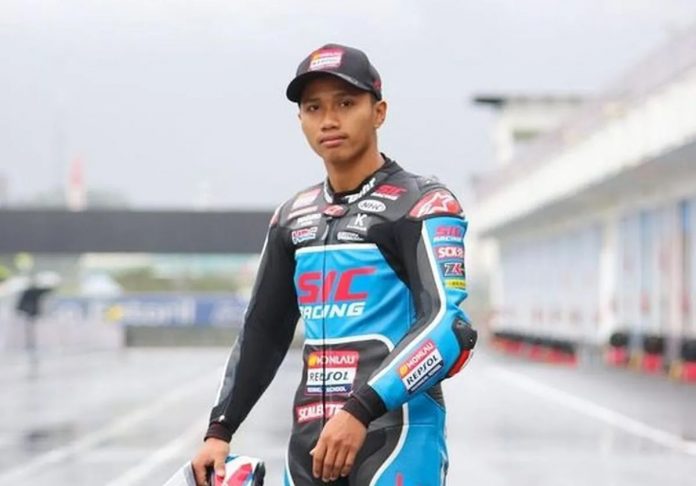 Malaysian Moto3 rider Syarifuddin Azman @ Damok will deputise for injured Alberto Surra at the Rivacold Snipers Team over two races starting with this weekend's Portuguese GP.
Syarifuddin Azman @ Damok elected as replacement for injured Moto3 rider Alberto Surra.

He will deputise for Surra at the Rivacold Snipers Team for two races – Portimao and Jerez.

21-year-old eager to prove his mettle once more, aims to do better than his last appearance.
View this post on Instagram
21-year-old Selangor-native Syarifuddin Azman, or better known by his nickname of Damok, is getting his second shot in the Moto3 World Championship. He will be deputising for Italian rider Alberto Surra at the Rivacold Snipers Team for two races starting this weekend.
Surra, who suffered a terrifying crash during FP3 at the Circuit of The Americas, Texas just a fortnight ago, is still recovering from injuries sustained from said incident. This sees him sitting out this weekend's Portuguese GP in Portimao, as well as the upcoming Spanish GP at Jerez.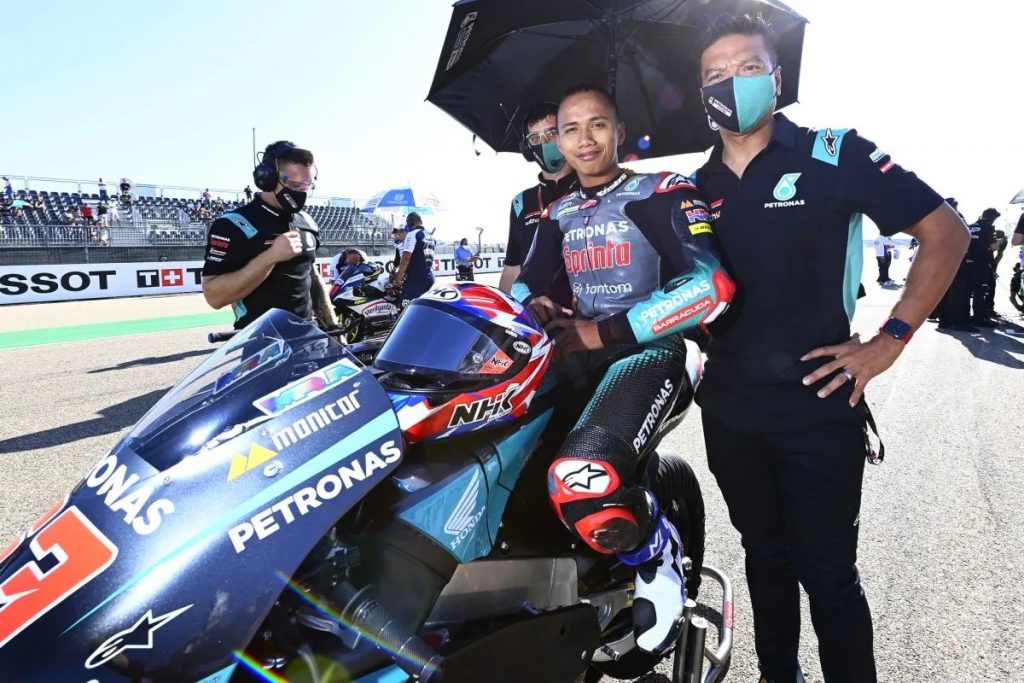 Damok, who made one appearance in the World Moto3 Championship last season with the now defunct Petronas Sprinta Racing (PETRONAS SRT) squad, expressed his excitement about the opportunity given this time. He also hopes that his experience with the Algarve Circuit will give him a slight edge for a good performance.
"I am very happy with the opportunity given by Team Snipers. I aim to finish in the points and to do better than I did in Aragon last year, " said Damok ahead of his upcoming weekend in Portugal.
In his sole world championship appearance last year at Aragon, Damok scored valuable points by finishing in thirteenth position. Prior to that, Damok made headlines when he became the first Malaysian rider to win a race in the Spain-based CEV series following a sensational win at Catalunya.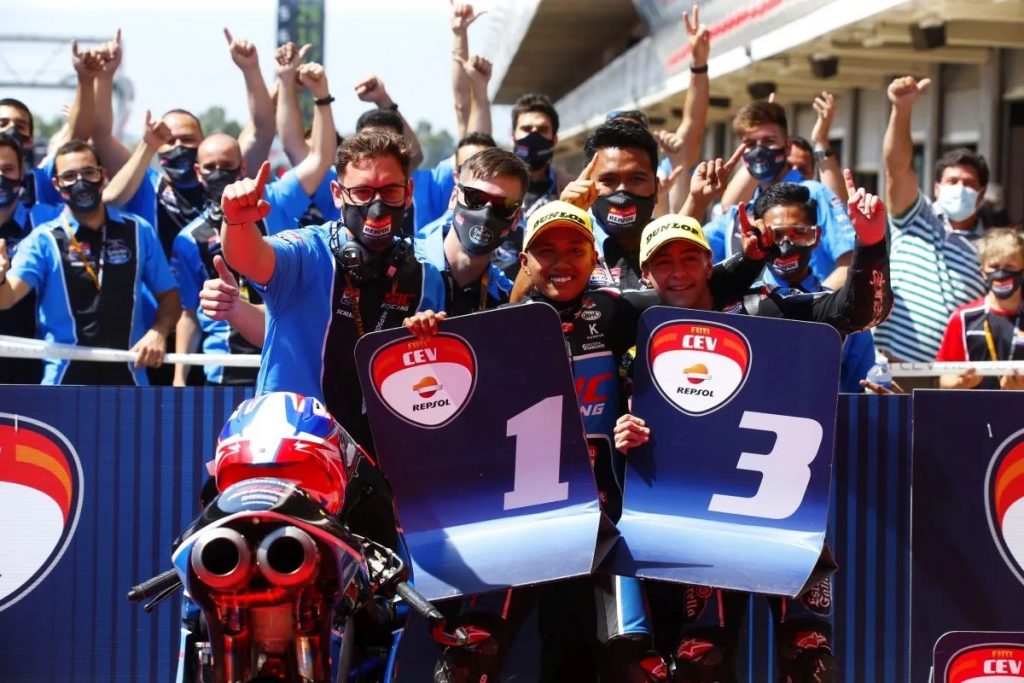 Despite the talents shown by this youngster, his hopes of becoming Malaysia's next full-time World Moto3 Championship racer were dashed when the PETRONAS Sprinta Racing (PETRONAS SRT) squad folded at the end of last season. Damok was widely lauded to join the team's Moto3 efforts had it continued into 2022.
At the Rivacold Snipers Team, Damok will find himself riding a Honda NSF250RW Moto3 bike once more – a machine he is familiar with having ridden it during his last world championship outing. Rest assured, all eyes in Malaysia will be on Damok in Portimao this weekend.