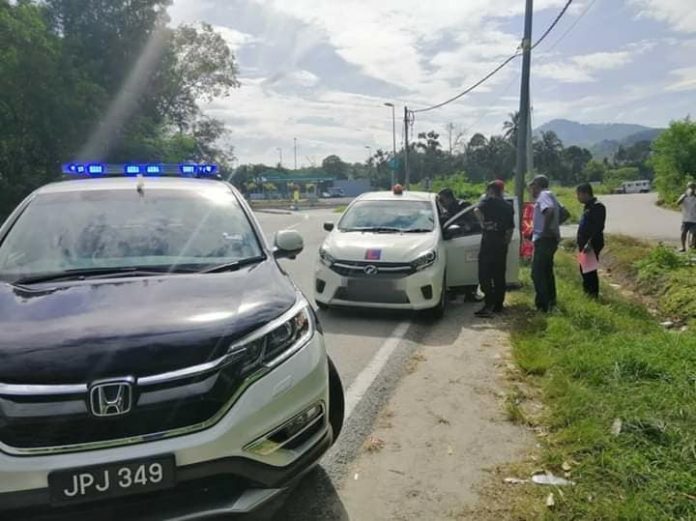 An 18-year-old man threatened a JPJ Officer with a knife after failing his driving test.

He had committed numerous traffic offences including running a red light during the test.

He had failed the fourth time.
A man who failed his driving test threatened the JPJ (Jabatan Pengangkutan Jalan – Road Transport Ministry) Officer with a knife. The incident happened in Batang Benar, Mantin, Negeri Sembilan.
According to the Nilai District Chief of Police, Superintendent Mohd. Nor Marzukee Besar, the 18-year-old man had committed a number of traffic offences, including not stopping at a red light. As such, the JPJ tester instructed the man stop the vehicle after the traffic lights junction. While switching seats, the suspect pulled out a 30-centimetre knife from his backpack.
The suspect pushed the knife against the JPJ Officer's right rib cage, demanding to be allowed to pass the exam. Fortunately, the Officer managed to open his door and leave the car. He then called his supervisor who notified the police.
The police arrested the suspect and brought him into the Mantin Police Station. The Police Chief said that the suspect tested negative for drugs. He will be charged under Section 506 of the Penal Code (Seksyen 506 Kanun Keseksaan) for criminal intimidation, if found guilty.
He had failed the test the fourth time.
Source: Info Roadblock JPJ/Polis