Kawasaki Motors (Malaysia) Sdn Bhd has organised their second road show stop in Pasir Gudang, Johor as part of their "Always Closer to You" Kawasaki Road Show last weekend.
Over 2,500 people attended the road show to participate in the road show events especially the test rides sessions of all the latest Kawasaki models.
Folks from around Pasir Gudang and Johor Bahru were given the opportunity to test out bikes from the fun Z125 pit bikes all the way to the ever powerful 2017 Z900 ABS.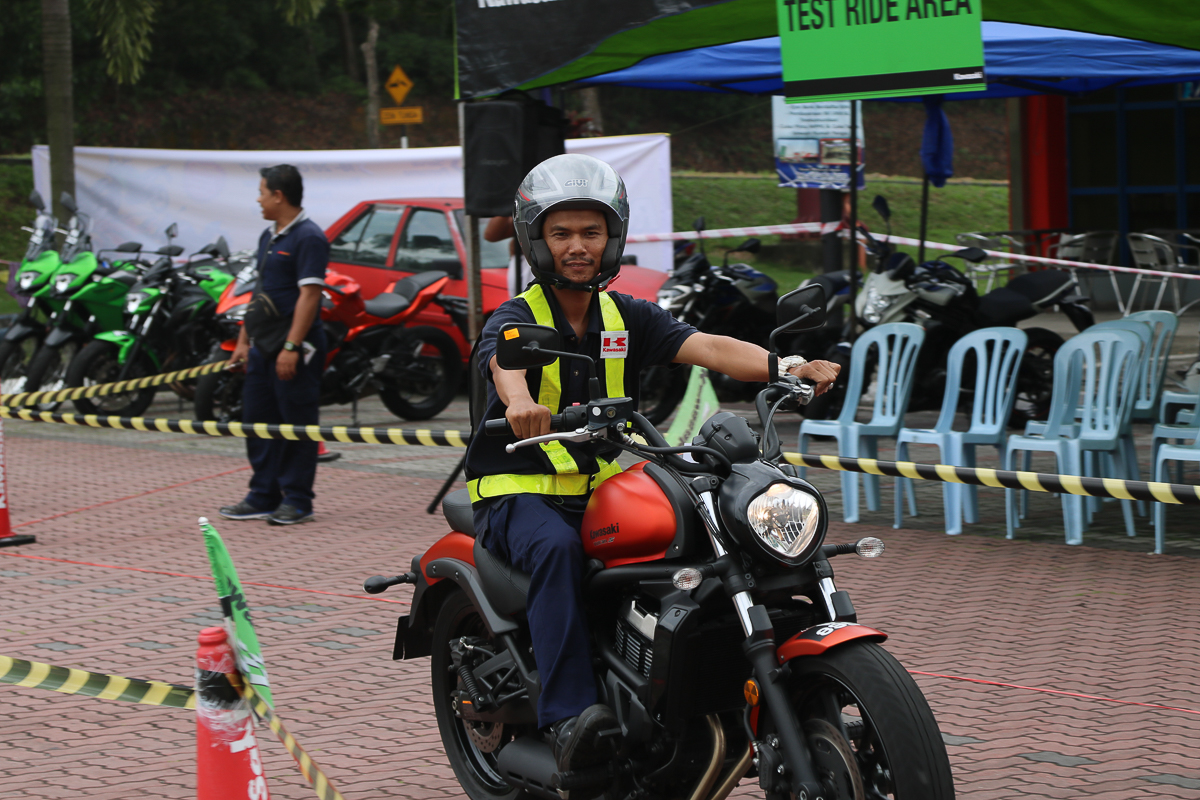 Over 2,500 visitors gathered at the Pusat Bandar Pasir Gudang, Johor to take part in the Kawasaki "Always Closer to You" Road Show. The event which was organised by Kawasaki Motors (Malaysia) Sdn Bhd (KMSB) gained a lot of attentions from the public as they were able to test out all of their latest motorcycles on the road show grounds.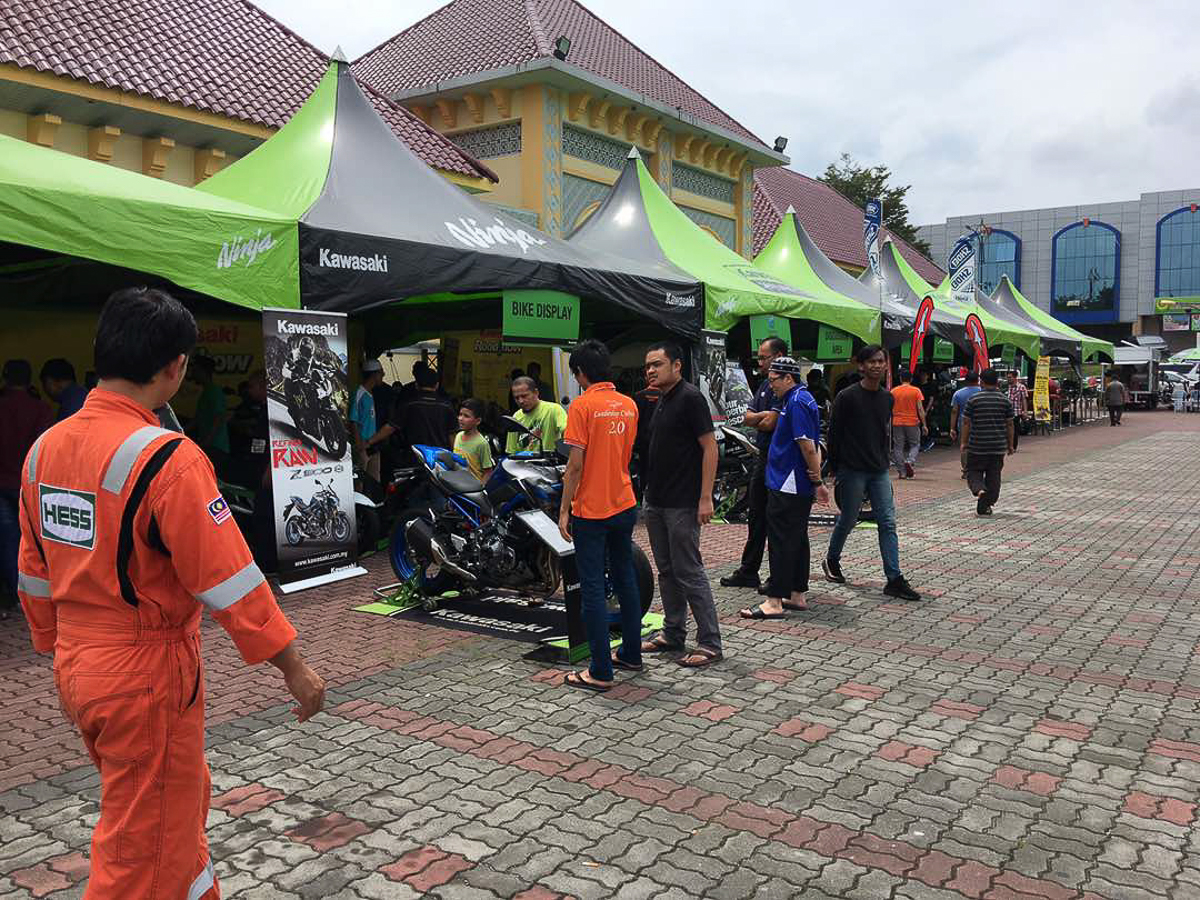 The second stop to the road show gave ample opportunities to visitors to test out their future Kawasaki bikes for three straight days from 18 August 2017 to 20 August 2017. Folks were given plenty of opportunities to test out the bikes' agility, performance, handling and ergonomics.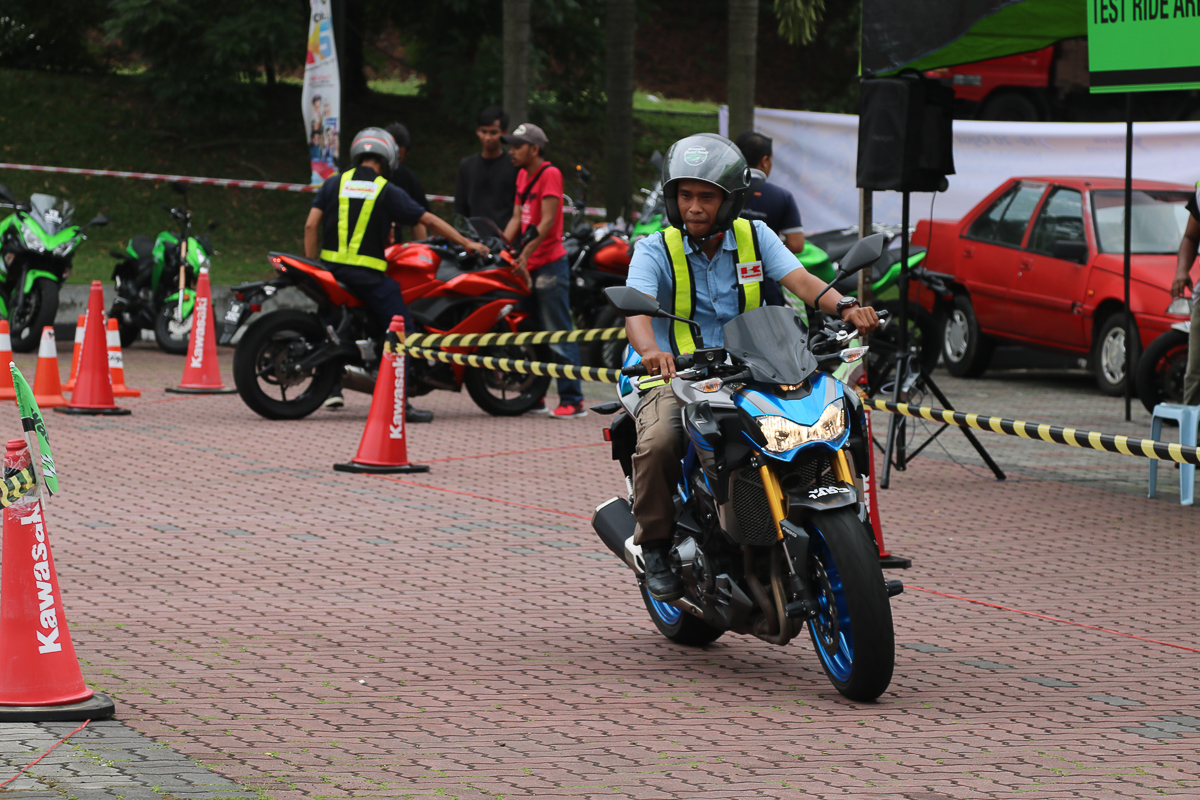 Kawasaki also highlighted on their four latest 2017 models which are the Versys-X 250, Ninja 650 ABS, Z650 ABS and the ever powerful Z900 ABS which comes with great performance packages and affordable prices.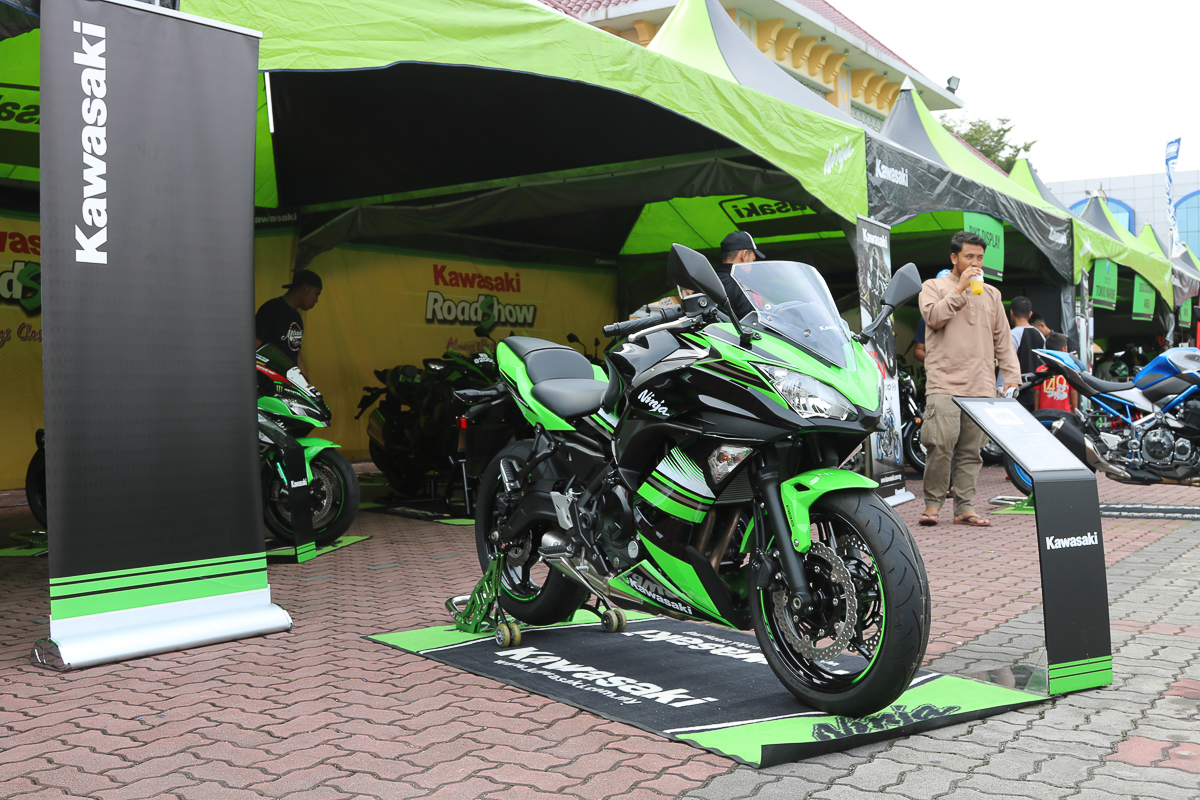 The Kawasaki Roadshow also brought along their other exclusive models such as the fun Z125, Versys 650 and the Vulcan S for those who were interested in finding out what the Kawasaki bikes are truly capable of.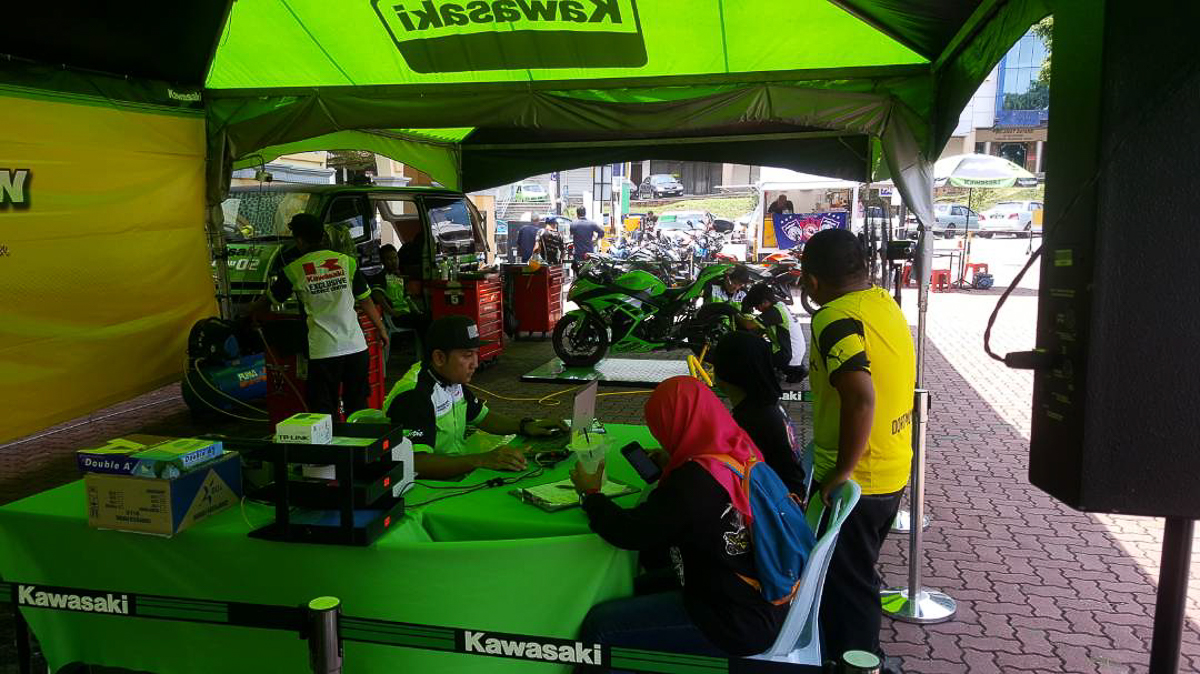 Besides the test ride sessions, around 200 attendees were lucky enough to bring home some Kawasaki goodies and prizes in their lucky draw segment organised as part of the Kawasaki road show.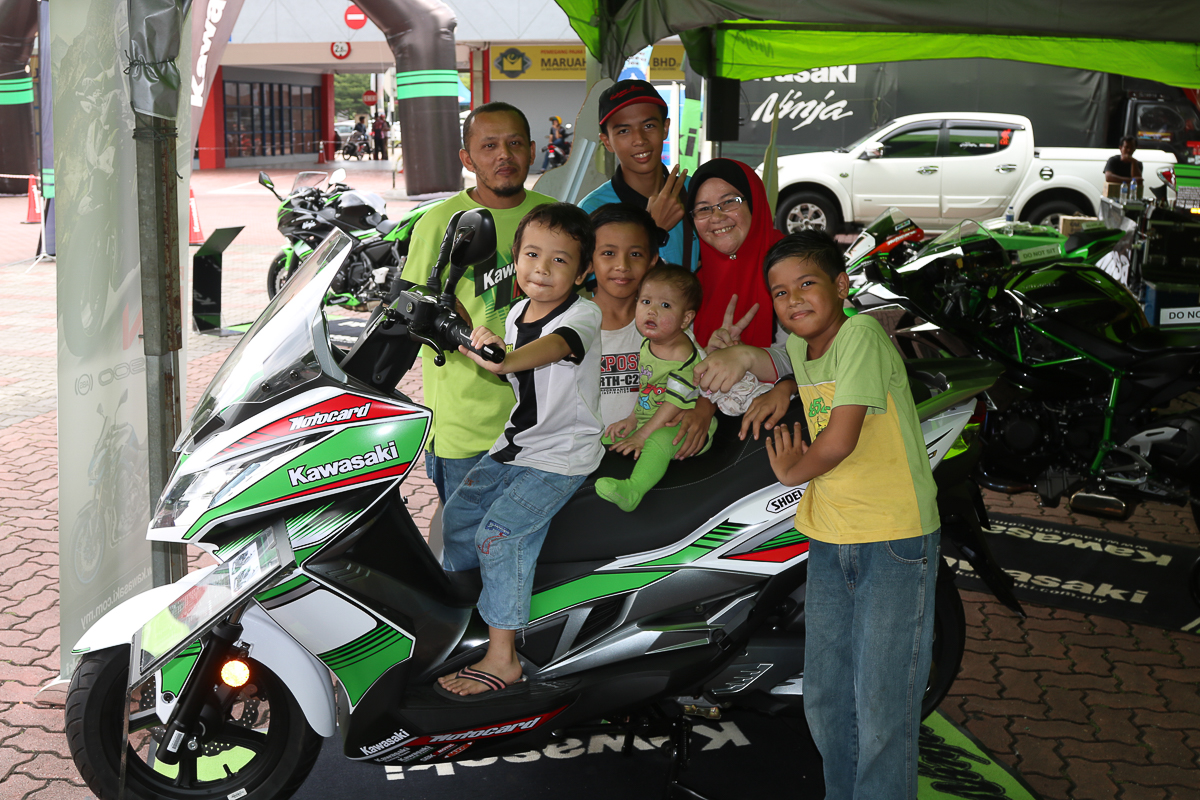 To know more about the Kawasaki "Always Closer to You" Roadshow, you can head on over to the KMSB official Facebook page or their website at www.kawasaki.com.my. Owning a Kawasaki motorcycle is no longer just a dream thanks to Kawasaki Motors Malaysia.