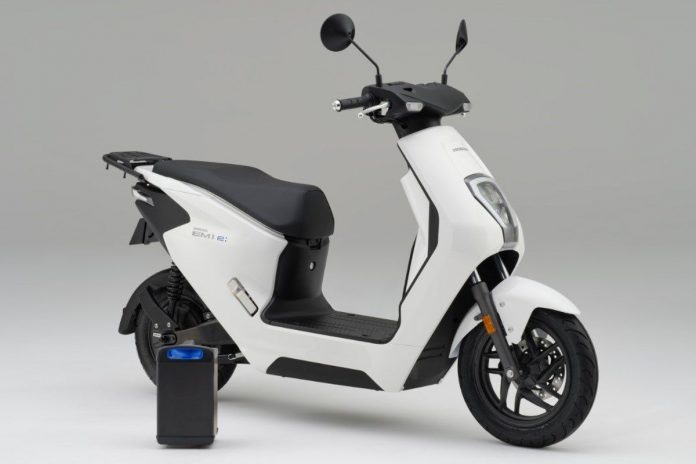 Honda was among the busiest at EICMA last month after introducing a series of new bikes for 2023, including the all-new XL750 Transalp.
Honda EM1 e: is an electric scooter based on the exisitng U-Go scooter in China.
Features Honda's swappable battery unit.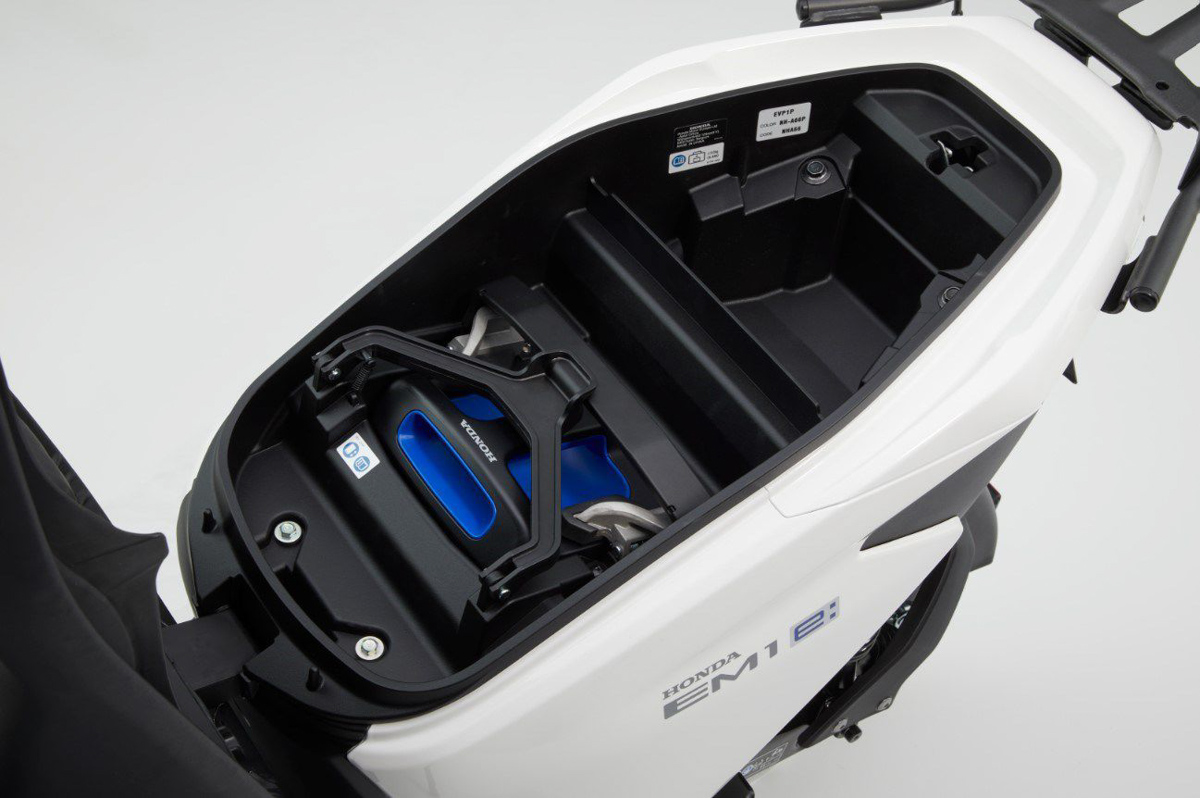 However, the Japanese firm also unveils its first European-market electric scooter, in the form of the EM1 e:. (yes, the colon after the "e" is part of the name). 
The EM1 e: is an interesting electric scooter mainly because it could be inexpensive as it is based on an existing U-Go scooter manufactured in China by Wuyang-Honda.
While both of scooter is indistinguishable from the outside, there are a few technical differences. Firstly, the EM1 e: is equipped with Honda's Mobile Power Pack e: swappable battery.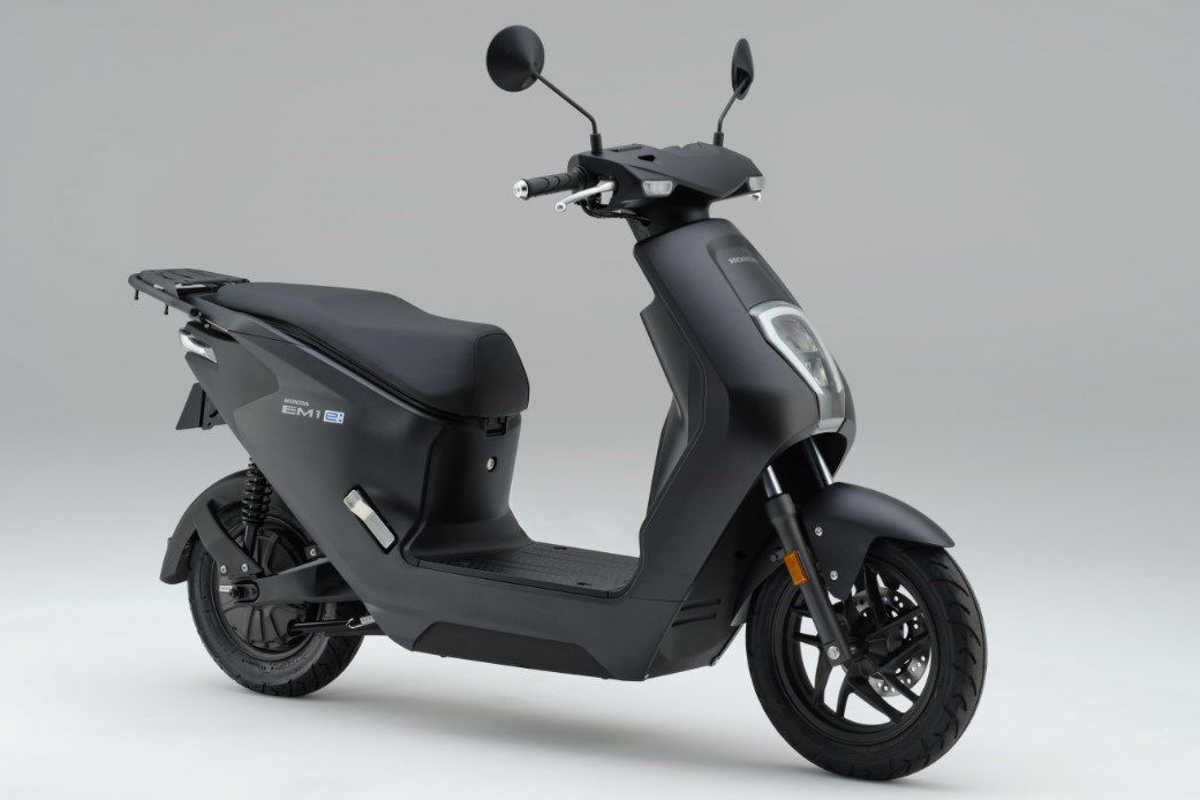 Although the EM1 e: and U-Go battery shares similar capacity, both features different battery design. Also, the EM1 e: has a range of just 40 kilometres as opposed to the U-Go's 65 kilometres.
Although their differences in range, the electric motor on the EM1 e: looks identical to the U-Go's. That said, the hub-mounted unit on the U-Go is rated at 1.6hp. While the figure is not a lot, the scooter can still reach a max speed of 50km/h. 
However, considering the U-Go is available for just CNY7,300 (RM4.5k) in China, the EM1 e: is expected to be priced at around the same, making it one of the most affordable electric scooters in Europe.
The EM1 e: is due to roll out in mid-2023.