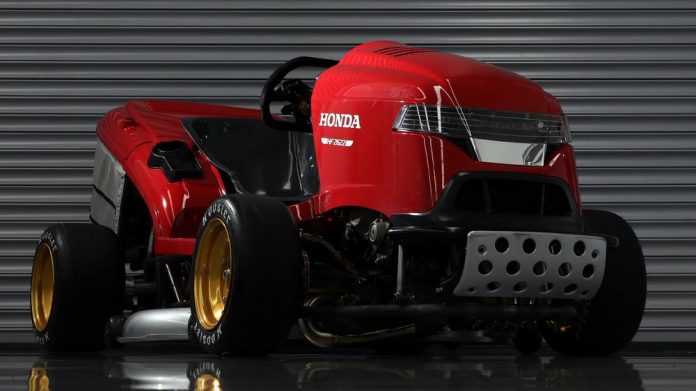 Honda held the record for the World's Fastest Lawn Mower recently.

But was beaten by a Norwegian group.

Honda UK retaliated with the second machine powered by a CBR1000RR SP engine.
We at Bikes Republic cover every two-wheeled news but wait, this is a four-wheeler. But it isn't a car or an SUV.
It's a lawn mower. A what? Yes, a sit in lawn mower which cuts grass (so, it still means we don't cover car news).
You see, Honda built the first Mean Mower which could hit 185km/h some time back and it rightfully earned them the World's Fastest Mower record. All was happy, happy for the Japanese manufacturer.
Until some mad(der) Norwegians stuck a GM LS1 small-block V8 (a 5.7-litre is considered considered small for the Americans *rolls eyes*) in a Viking T6 lawn mower and it hit 215km/h.
You see, it doesn't matter if you're Honda Japan or Honda Timbuktu or Honda UK, Honda is Honda and Honda hates getting beat.
In the spirit of one-upmanship, Honda UK went on to build the Mean Mower V2 to reclaim what was theirs – the world's fastest mower record.
They started with a Honda HF2622 lawn tractor (okay so now it's a tractor), custom made the chassis, which saved some weight and also to harness the mower's new power. A Scorpion titanium exhaust full-system was added. The ECU, clutch and transmission were transplanted over as stock from the donor engine. All four wheels are driven by chains.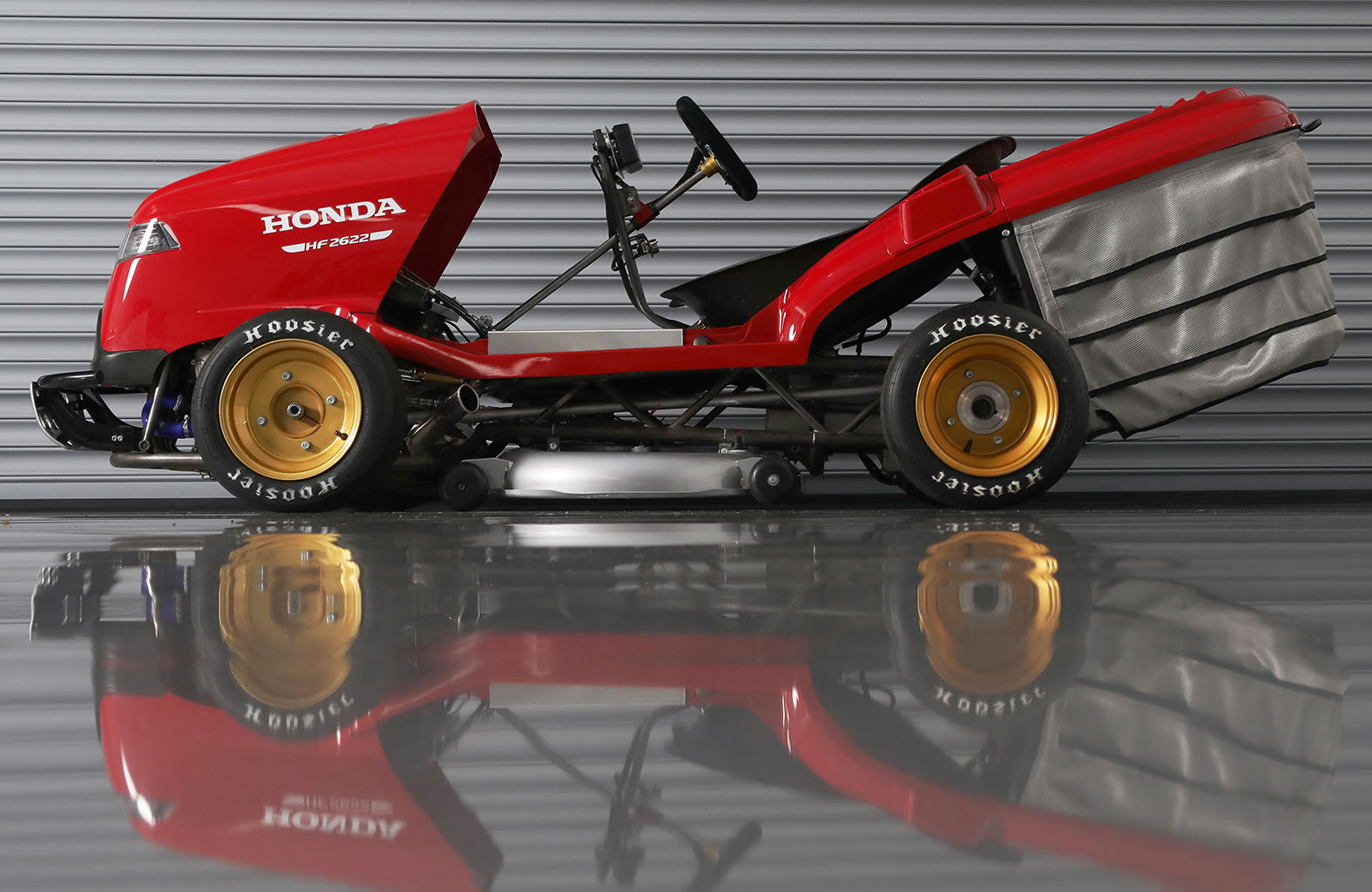 Yes, the engine came from a CBR1000RR SP, complete with 189 bhp and 115 Nm of torque, pushing the "tractor" from 0 – 60mph (96km/h) in under 3 seconds.
But surprise, surprise, this new vehicle could still mow your lawn at a maximum speed of 80km/h. There are two electric motors that spin carbon fibre blades underneath.
The Mean Mower V2 had been raced at the recently concluded 25th Annual Goodwood Festival of Speed. It competed in the Hill Climb event.
But not before moving the Duke's lawn.