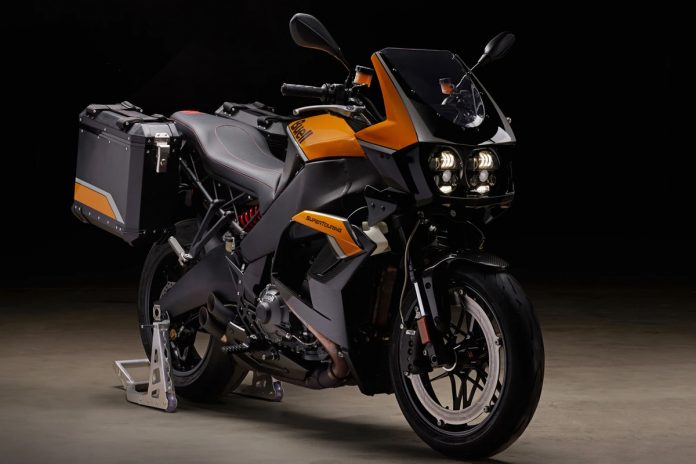 Buell Motorcycle has unveiled the production-ready SuperTouring 1190 at the ongoing 2023 Daytona Bike Week. This comes after the brand's 2022 prototype failed to live up to expectations when it was unveiled last year.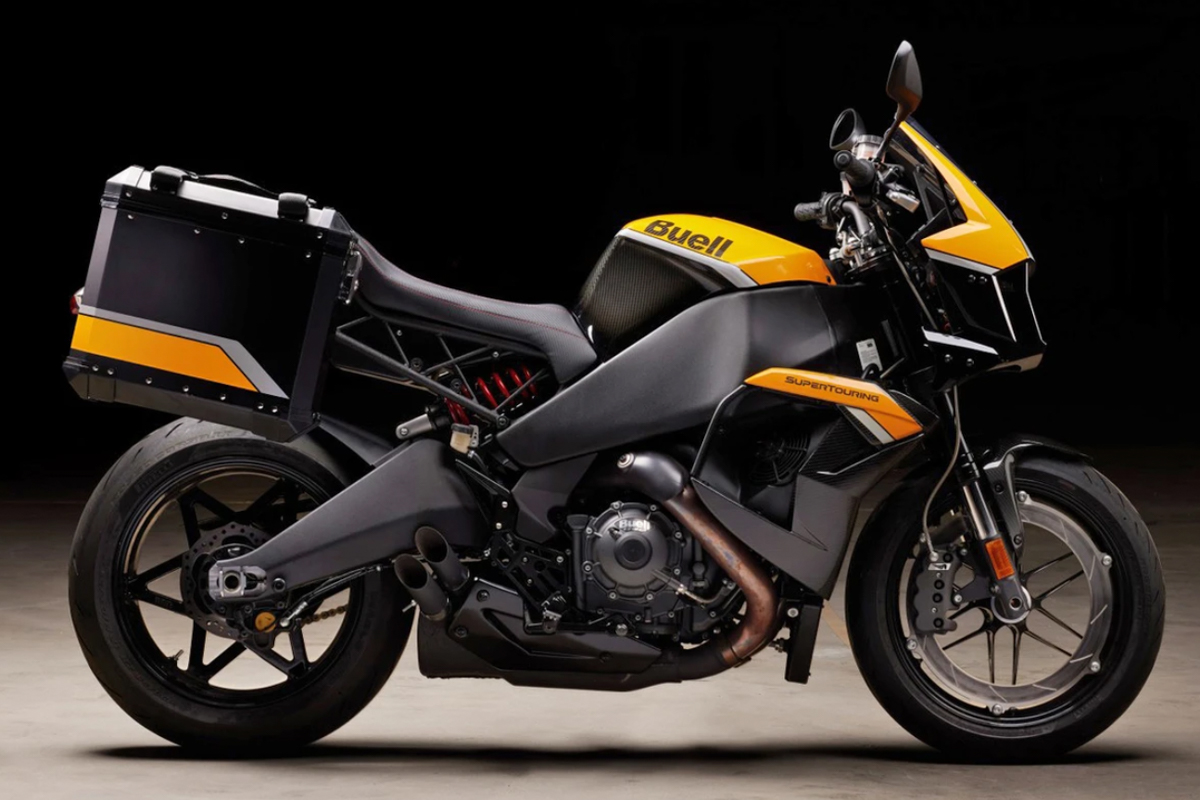 While the bodywork remains largely unchanged, the new front fairing is a significant upgrade over the 2022 prototype's boxy headlamp cluster. The updated fascia, developed in partnership with renowned industrial designer J. Ruiter, features winglets that give the SuperTouring a modern, sleek look.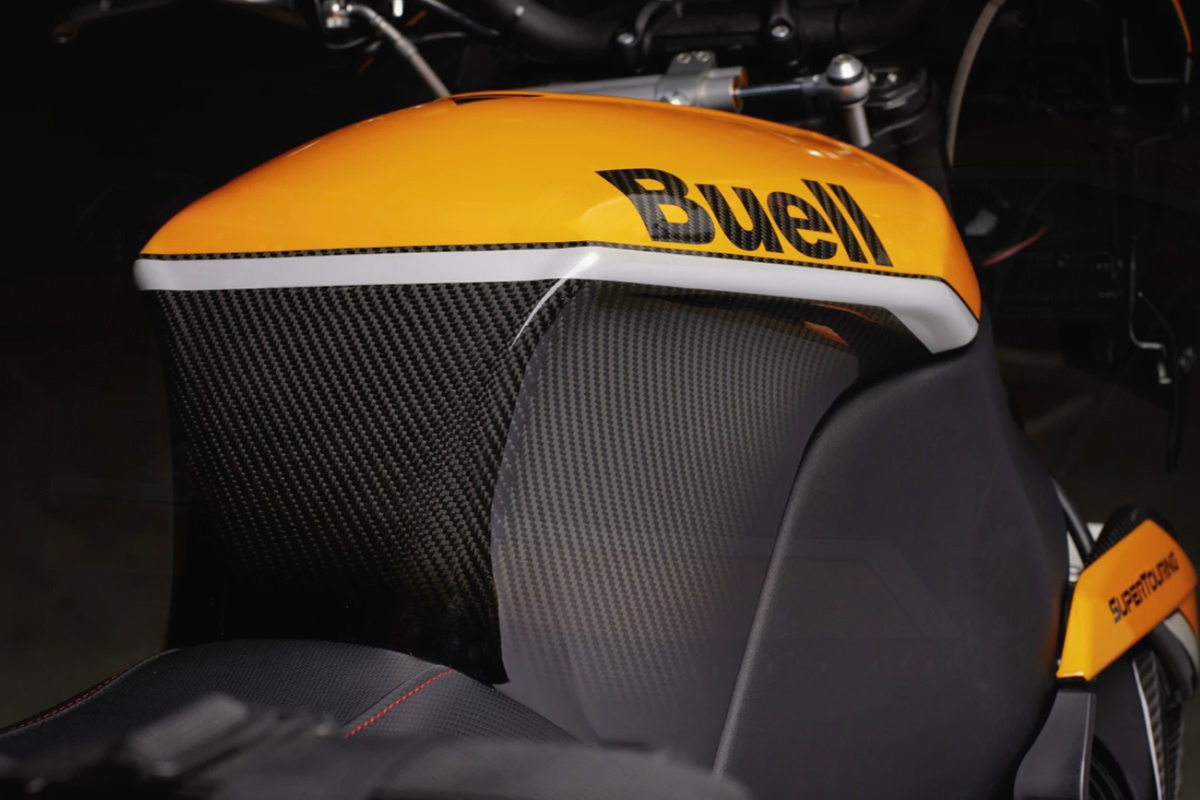 Under the surface, the SuperTouring still features Buell's 1,190cc ET-V2 engine. The 72-degree V-twin generates 185 horsepower at 10,600 rpm and 102 ft-lbs of torque at 8200 rpm.
Buell Motorcycle CEO Bill Melvin expressed his optimism for the SuperTouring 1190, stating that it will lead the American market in speed, handling, and performance. He added that Buell is building a strong reputation as a small, responsive company that provides a unique customer experience.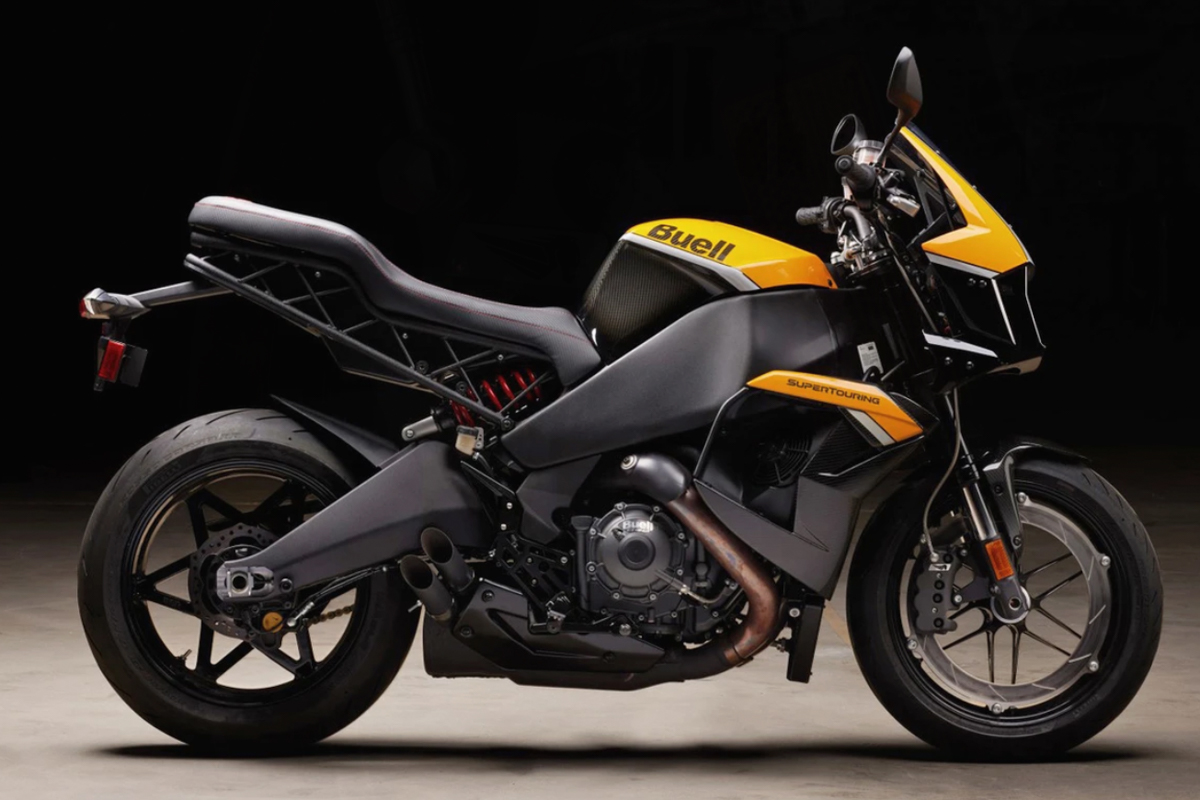 Melvin also noted that despite supply chain challenges, the SuperTouring 1190 is on target for production to begin this fall. With the bike's significant improvements over the past year, it's clear that Buell has high hopes for its upcoming contender.
Buell's unveiling of the SuperTouring 1190 at Daytona Bike Week shows that the brand is back and ready to compete in the performance touring segment. With its sleek design and powerful engine, the SuperTouring is sure to turn heads and capture the attention of motorcycle enthusiasts.