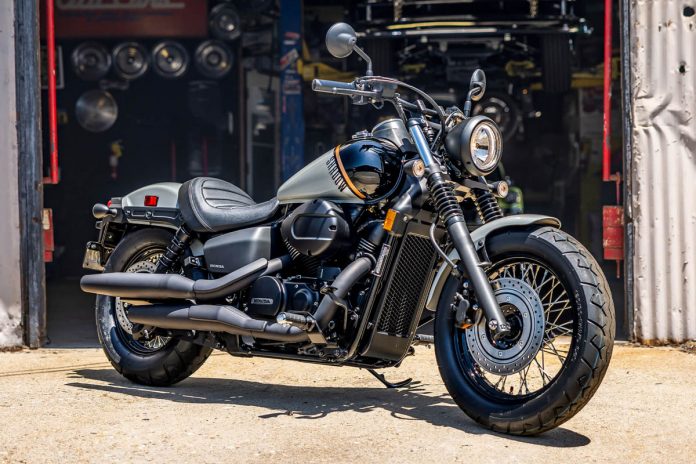 The Honda Shadow series has been a mainstay in the cruiser market, but in recent years, it has taken a backseat to Honda's Rebel models. However, Honda is bringing the Shadow back into the spotlight with the introduction of the 2024 Honda Shadow Phantom.
powering the Shadow Phantom is the powerful 745cc V-Twin engine. 
The 2024 Honda Shadow Phantom now equipped with ABS (optional).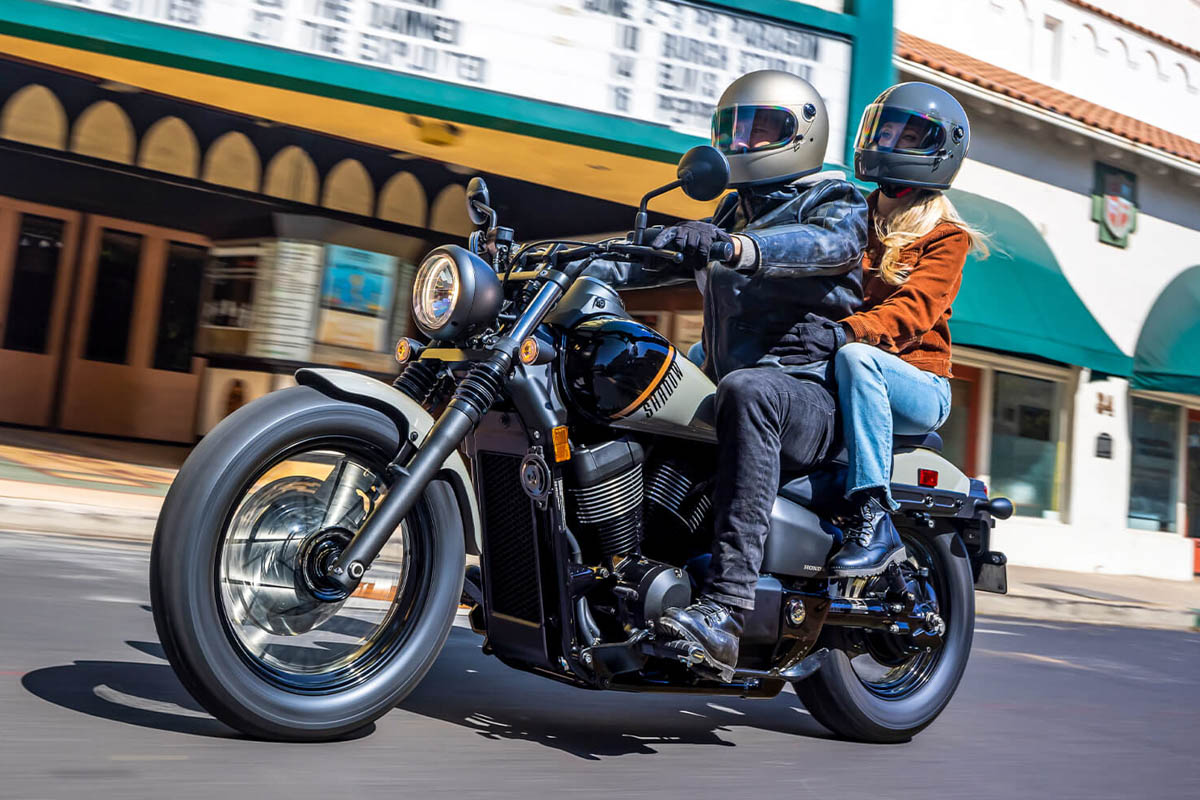 The Shadow Phantom has received some much-needed updates for 2024. One of the most significant changes is the addition of optional ABS, addressing a previous oversight in safety features. Both the Shadow Phantom and the Shadow Aero models will now feature a rear disc brake, replacing the outdated rear drum brake.
In terms of aesthetics, the Shadow Phantom has undergone a styling makeover. It boasts flashier paint options, gaitered forks, a new headlight cover, and new LED front and rear turn signals. 
The front and rear fenders have been redesigned, with the rear fender notably shorter. However, this modification comes at the cost of a passenger seat, although accessories such as a pillion seat and footrests are available. The new single seat is said to be more comfortable, with a slightly lower height of 650mm compared to the previous two-up seat.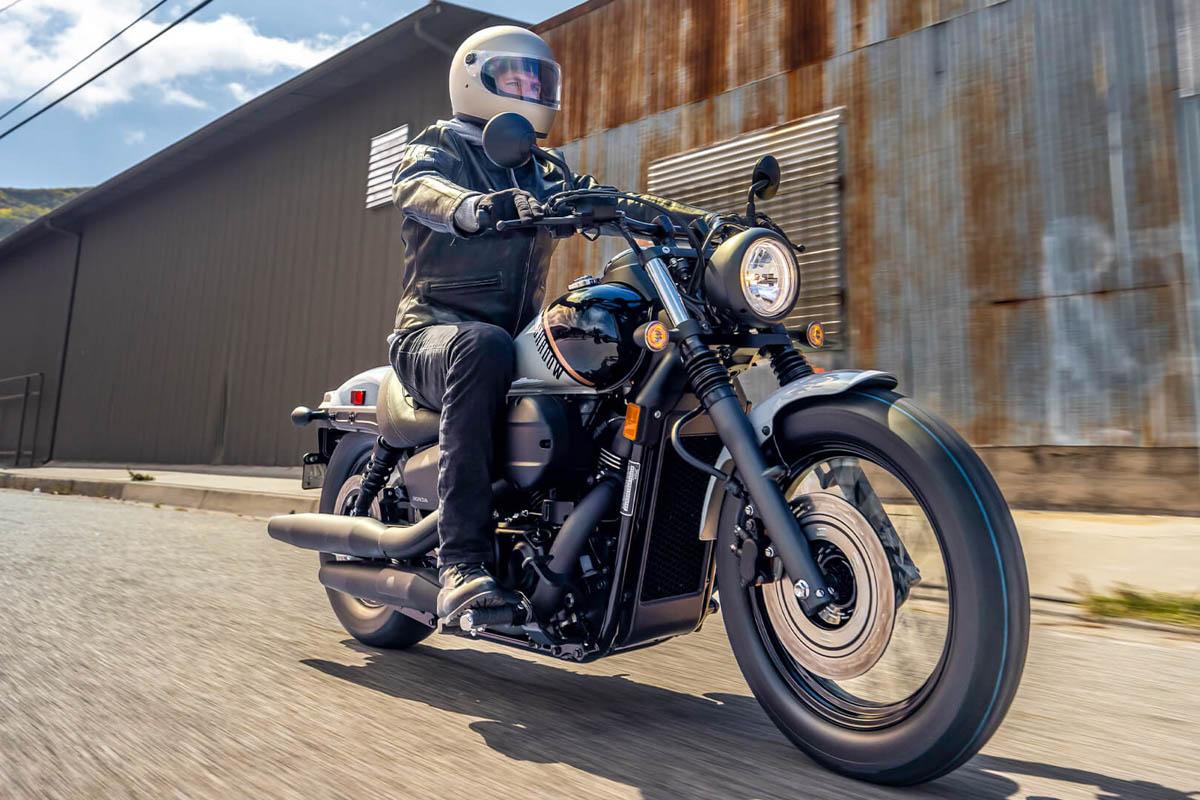 The 2024 Shadow Phantom sheds some weight, with a six-pound reduction attributed to the loss of the seat and the trimmed fender. The non-ABS version now weighs in at 246kg pounds, while the ABS version offsets this weight loss, resulting in a curb weight of 250kg.
Further enhancements include a new handlebar and handlebar clamp, positioning the grips higher and further forward than the previous model. The 14-litres fuel capacity remains unchanged, but the tank-mounted instrumentation has received updates.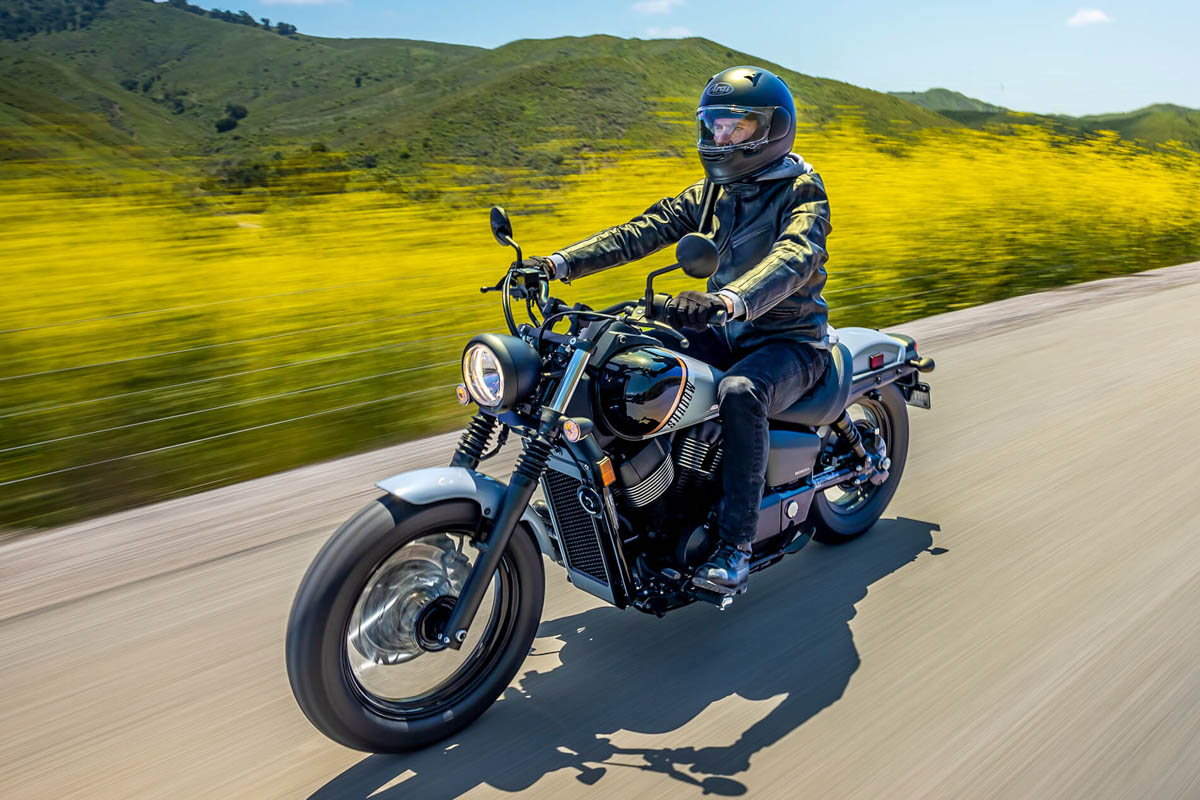 Under the hood, the 2024 Honda Shadow Phantom retains its powerful 745cc liquid-cooled V-Twin engine, mated to a five-speed transmission and a shaft drive. The engine now features new machined cylinder-head fins, adding visual appeal and creating the illusion of an air-cooled engine against the matte black engine and exhausts.
The 2024 Honda Shadow Phantom is set to hit global dealerships this month, offering two color options: Deep Pearl Gray Metallic or Orange Metallic.