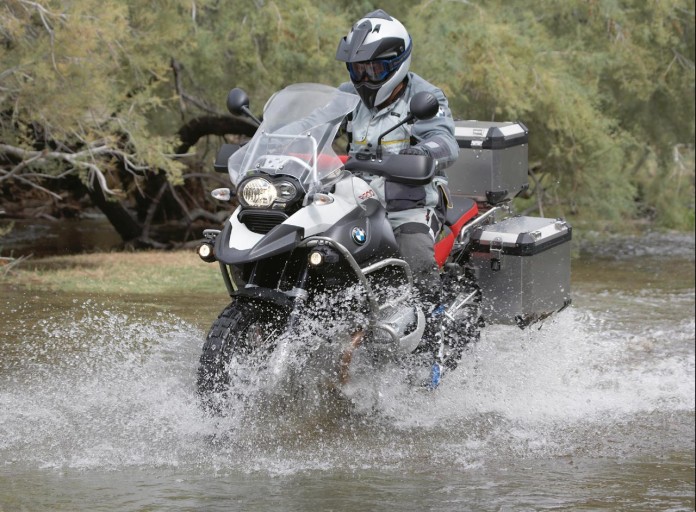 The adventure riding scene is getting bigger and bigger in Malaysia and some folks have been asking on what are the cheapest adventure bikes that are available today.
With so many options covering a wide array of specifications and brands, we've gathered five of the best affordable options to cover all of your adventure riding needs.
The bikes are the 2016 Keeway TX200G, 2017 Kawasaki Versys-X 250, 2017 Benelli TRK 502, 2016 Honda CB500X and 2016 BMW F700GS.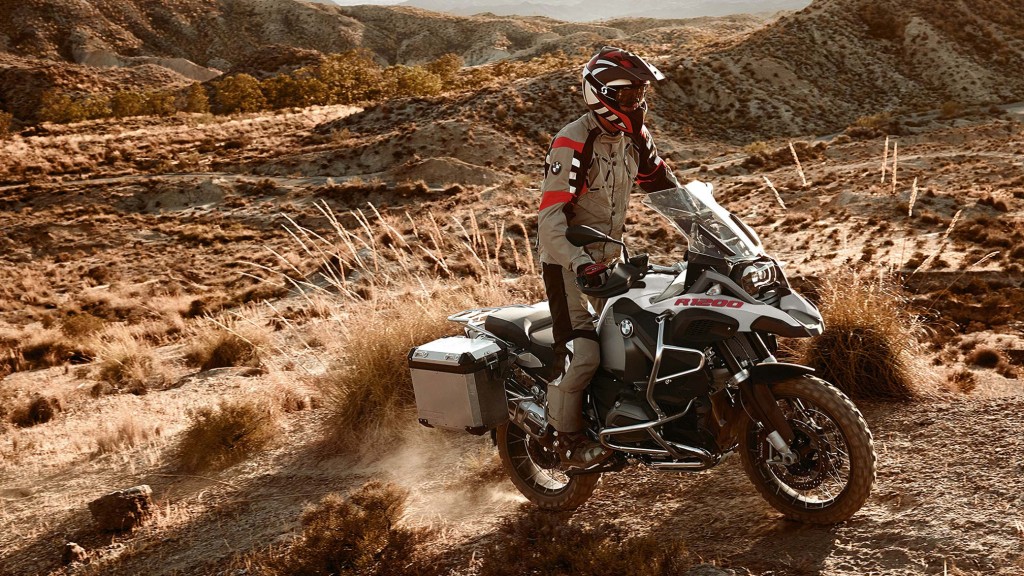 There's no denying that adventure motorcycling, touring and the occasional off-roading are slowly attracting the hearts of many Malaysians today. Those who are looking more than just a normal Sunday ride to the hilly roads of Genting or Cameron are now craving for something a little bit out of the ordinary. One of the choices that are progressively getting a lot of attention is adventure bikes.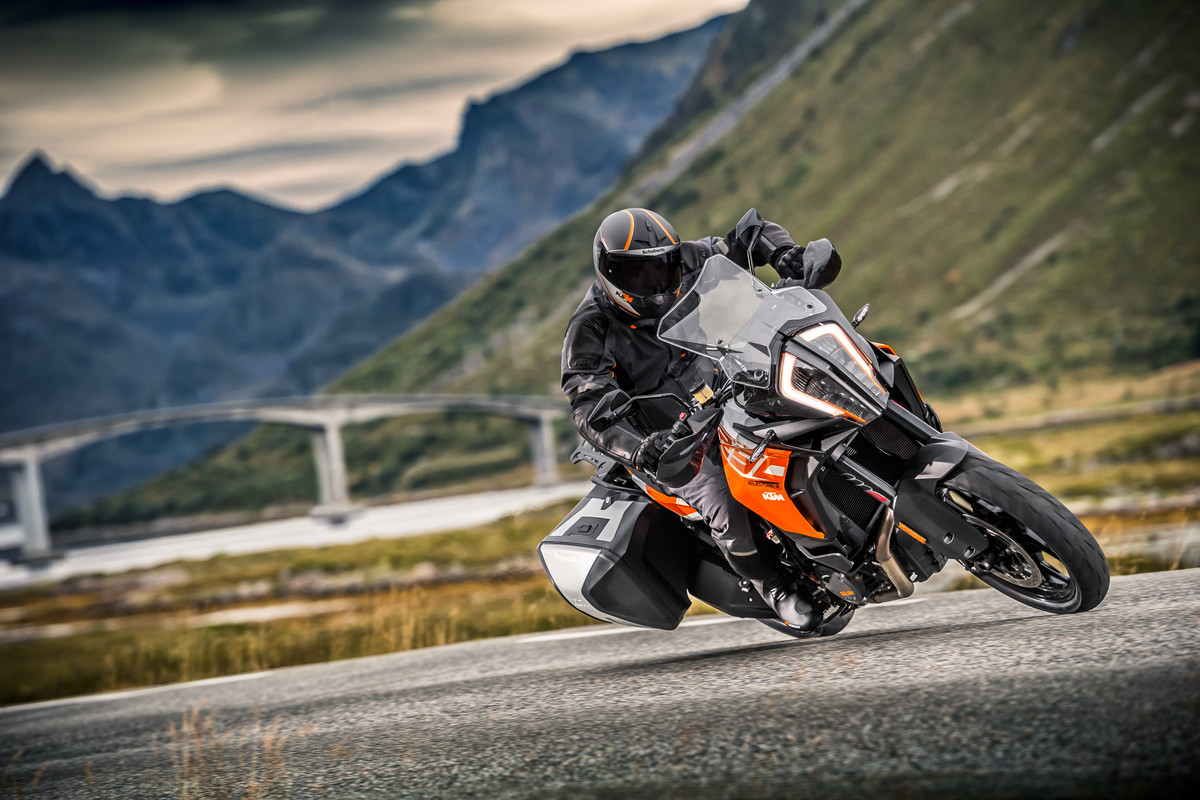 When it comes to adventure bikes, we usually refer to the always capable dual-sport or touring machines. While most dual-sport and tourers are quite expensive especially in Malaysia with all the BMW GS, Ducati Multistrada and KTM Super Adventure, manufacturers are beginning to tap into a much bigger prospect; affordable smaller capacity adventure bikes. Here are some of the best examples of cheap adventure bikes available here in good ol' Malaysia.
1) 2016 Keeway TX200G – RM7,199 (basic price without GST)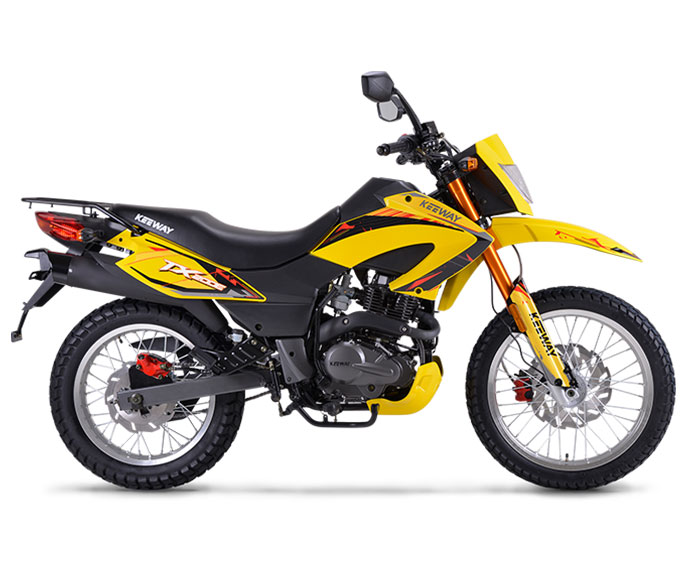 The Keeway TX200G is by far the cheapest adventure bike that you can take virtually anywhere. With the right kind of tyres, you can take the TX200G on the streets, dirt or track to have some cheap and cheerful fun that's also a practical piece of endure machine.
Looking at the overall design, there's no denying that the TX200G is ready to take you on an adventure. With many aspects that can be found on most enduro bike such as the raised seat height and high ground clearance, off-roading this bike is no issue at all.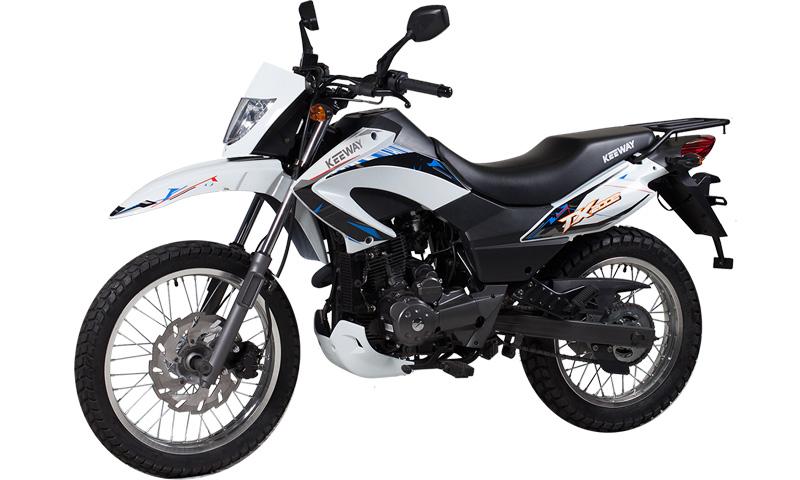 Powered by a 197cc, single-cylinder, four-stroke engine, the TX200G produces just 12.7hp at 7,500rpm and 13,5Nm of torque at 5,500 rpm but when you compare it to the bike's overall weight of just 135kg, it makes it a decent and reliable piece of machinery.
One can reach a top speed of 100km/h but considering that it can carry a maximum load of 165kg including 10.5 litres of fuel, it makes this particular Benelli a very capable bike for some weekend riding fun or even a long road trip.
CLICK HERE to know more about the 2016 Keeway TX200G.
2) 2017 Kawasaki Versys-X 250 – RM23,789 (basic price with GST)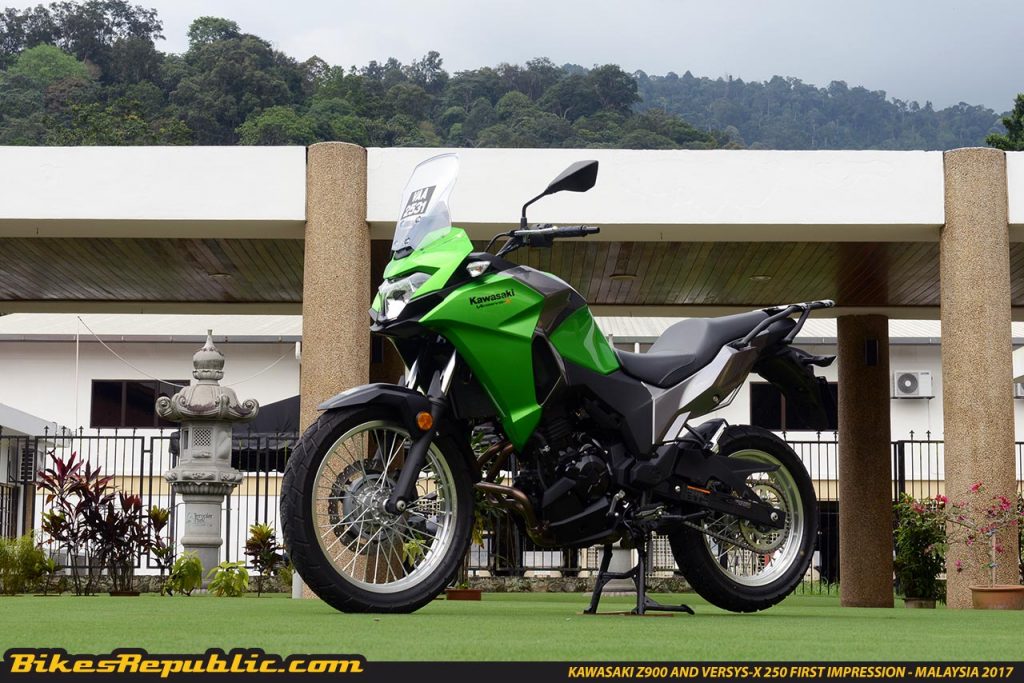 The latest dual-sport machine to enter the Malaysian market is the 2017 Kawasaki Versys-X 250. Considered as one of the best small capacity adventure bikes available here in Malaysia, it packs a 249cc, liquid-cooled, DOHC, parallel twin engine that produces 33hp at 11,500rpm and 21.7Nm of torque at 10,000rpm.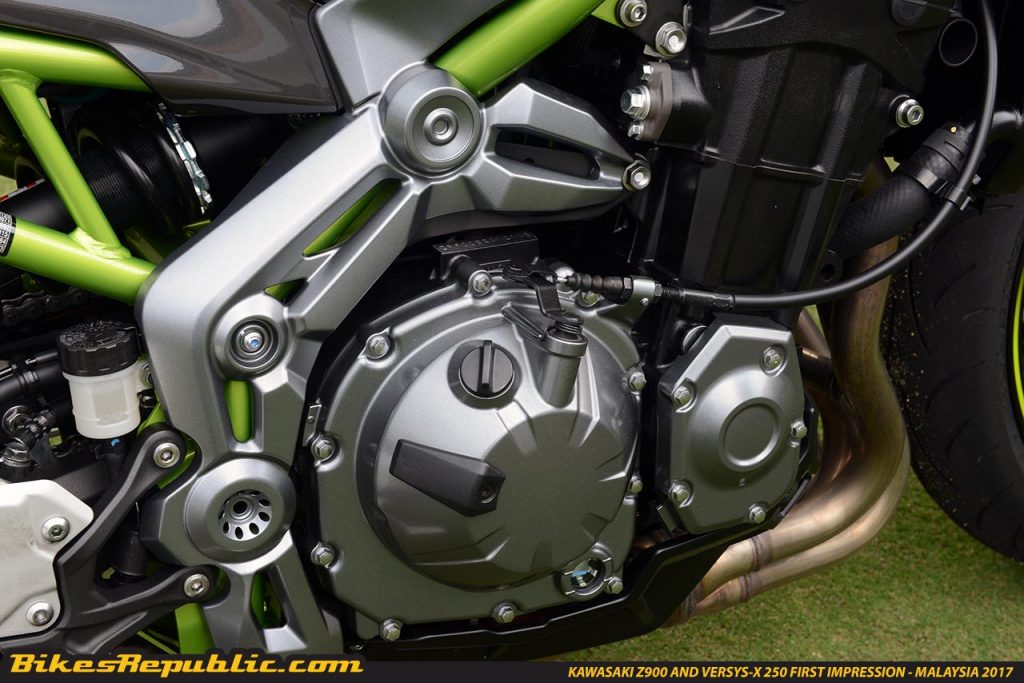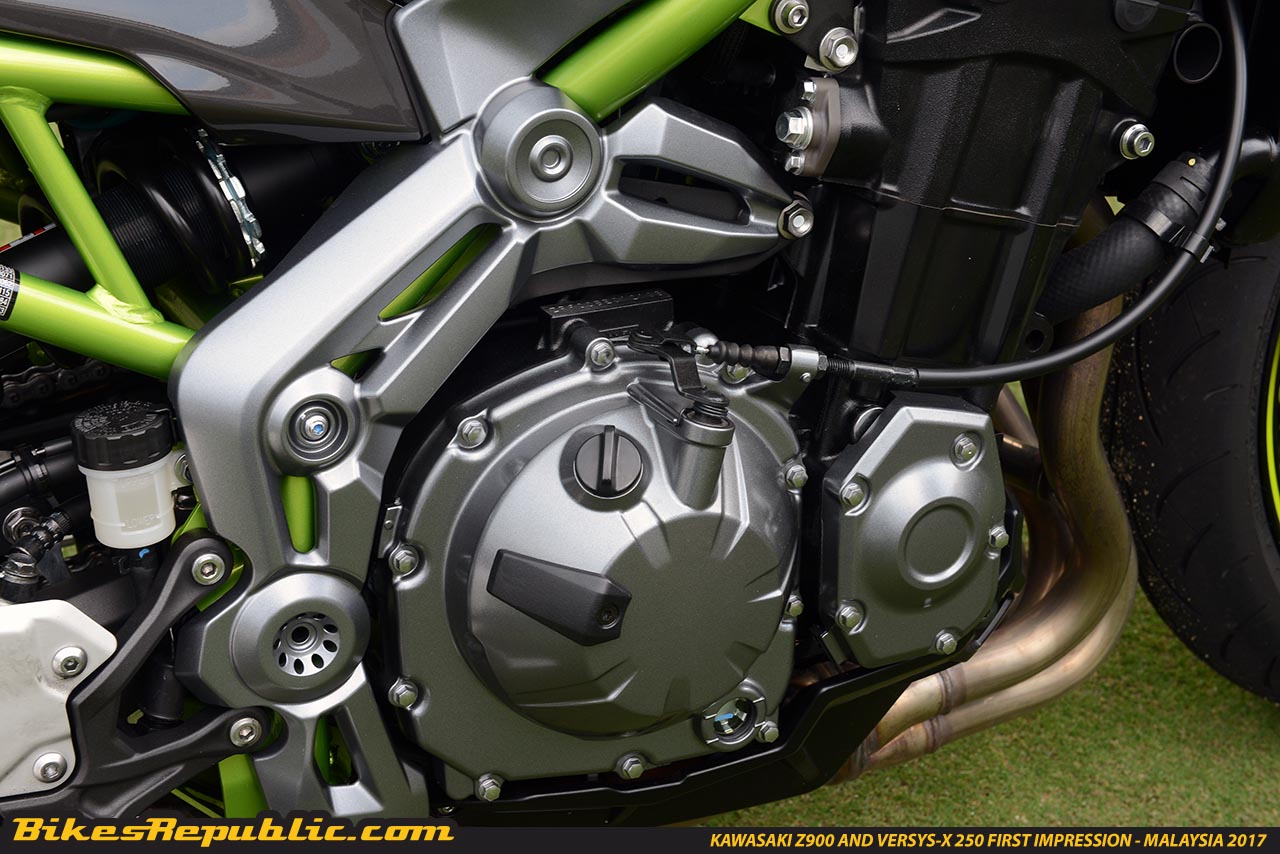 Going through the specs, the Versys-X comes with a 41mm telescopic front forks attached to 19-inch spoke wheel and a Bottom-Link Uni-Trak adjustable preload gas-charged shock together with 17-inch wheel makes it a more than capable bike to have some off-road fun.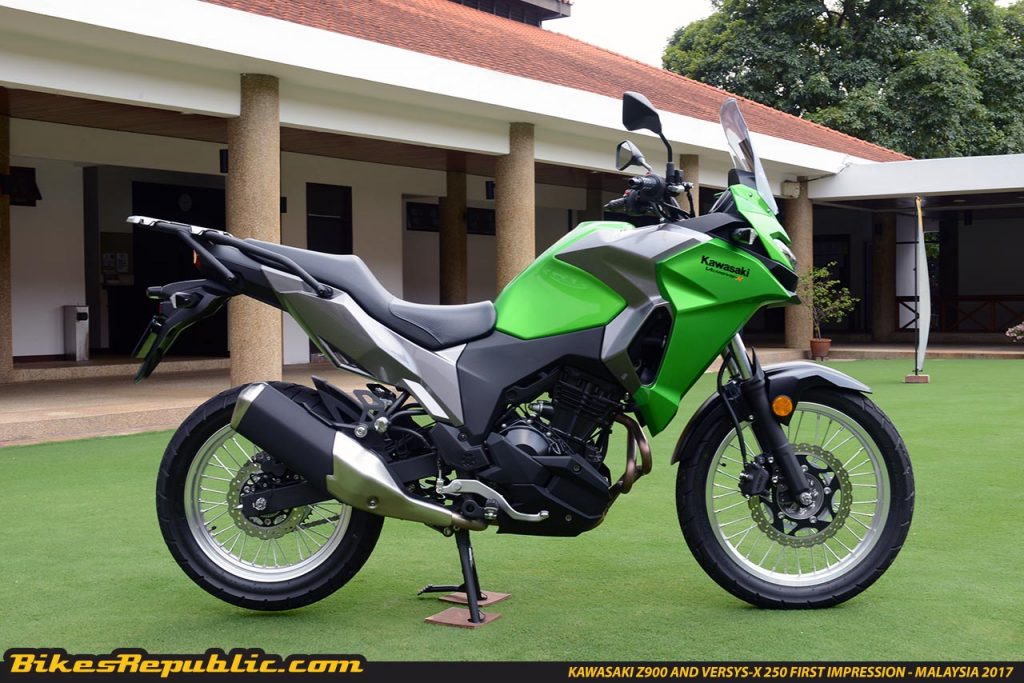 With a kerb weight of just 173kg, it's the perfect adventure bike for beginners to operate and manoeuvre. The 17-litre fuel tank also means that it can cover some distance before it needs a refuel. The most helpful spec of this Versys-X has got to be the 'Assist and Slipper' clutch system that helps with smooth and almost effortless upshifts as well as downshifts.
CLICK HERE to know more about the 2017 Kawasaki Versys-X 250.
3) 2017 Benelli TRK 502 – From RM28,888 (basic price without GST)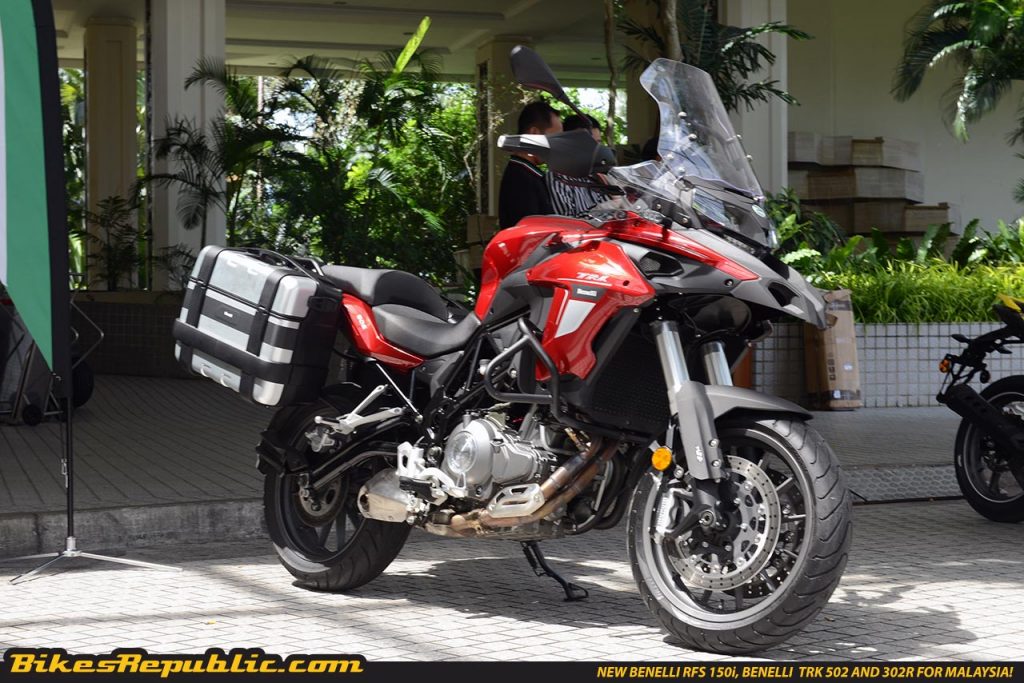 Those looking for a bit more power but still under a tight budget can rest easy on the latest offering from Benelli that is the 2017 TRK 502. Powered by a twin-cylinder, four-stroke, liquid-cooled, DOHC engine, the 500cc touring bike from Benelli churns out 48hp and 45Nm of torque.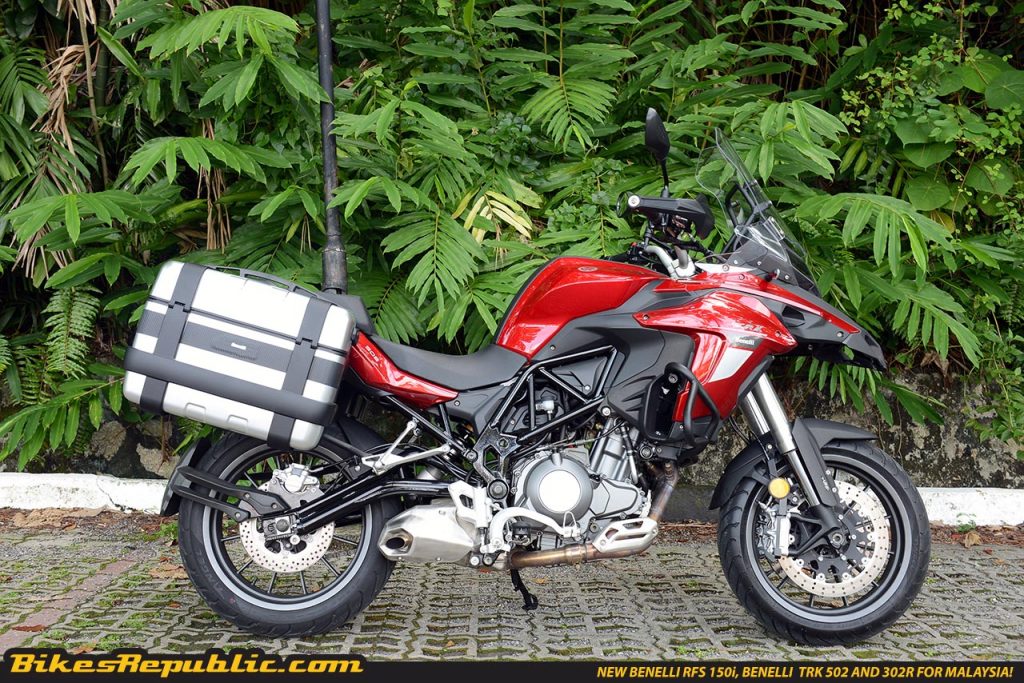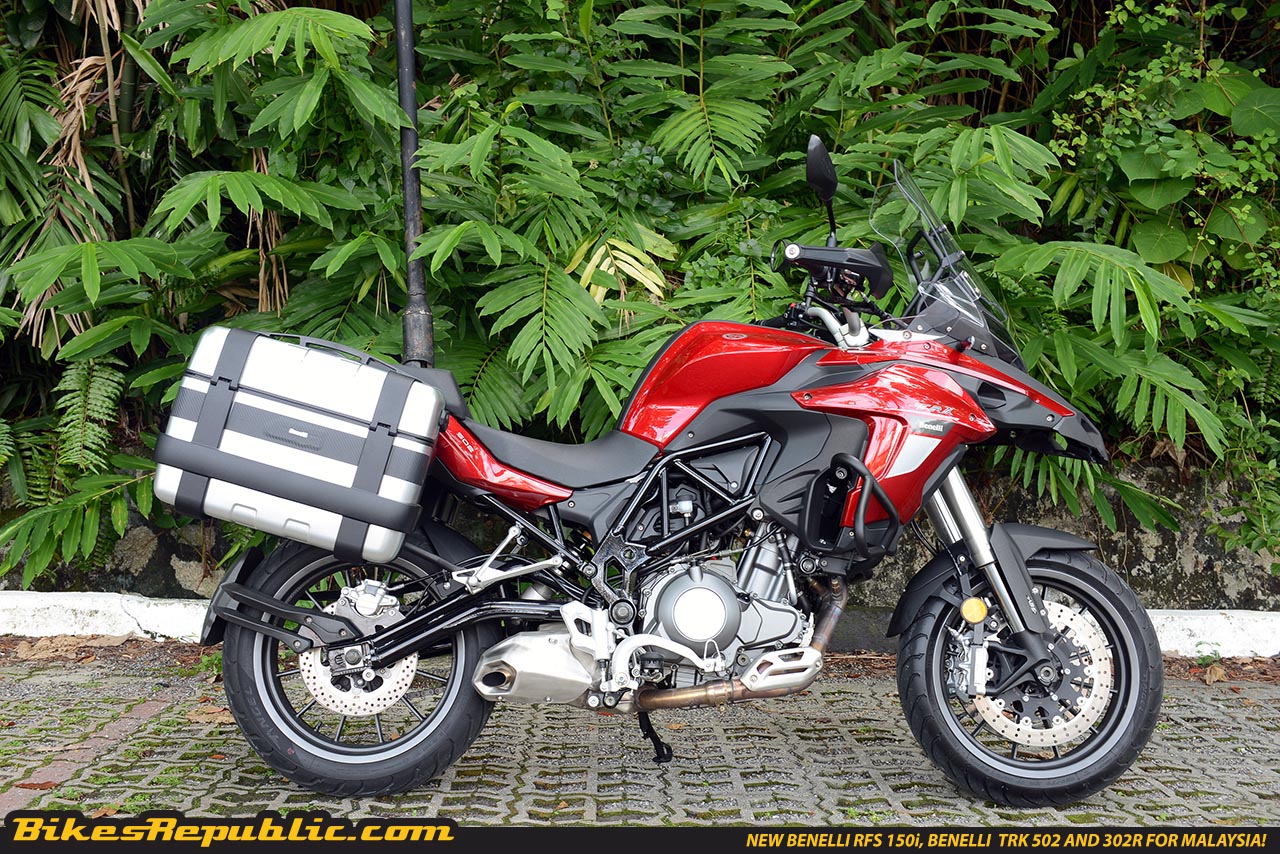 Unlike most adventure bikes today, the Benelli TRK 502 comes with an upside-down telescopic front fork together with a rear mono-shock attached to the rear swingarm. The brake package is quite impressive as well with  a front 320mm twin brake discs equipped with a two-piston  floating caliper together with the rear 260mm single brake disc with a two-piston caliper for optimum braking performance.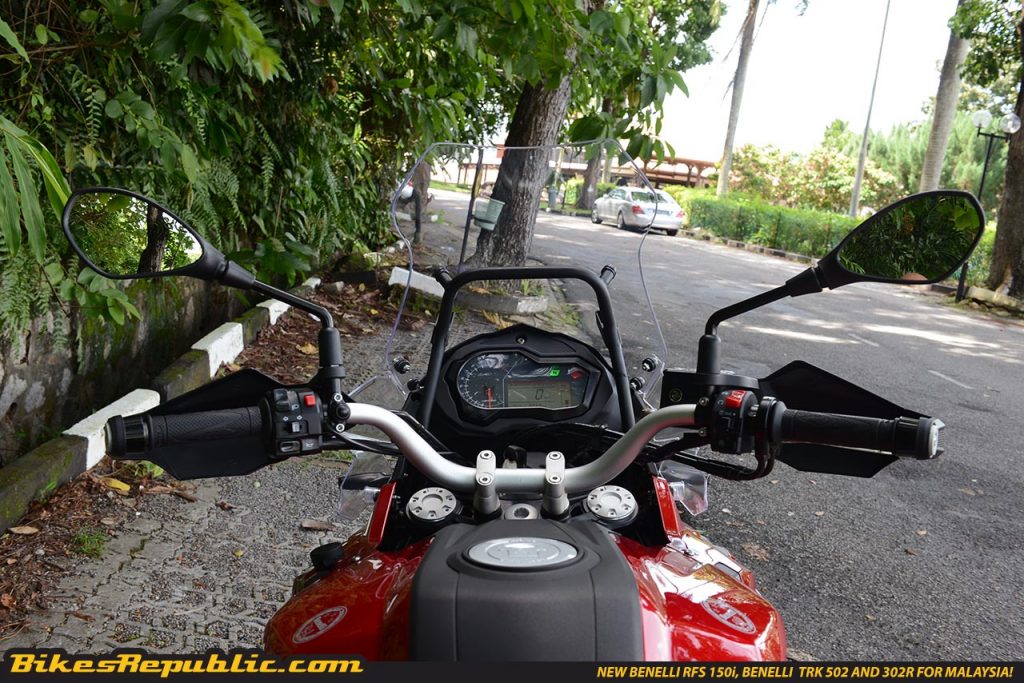 The TRK 502 is designed for superior ergonomics and great weather and wind protection for the rider and pillion. Combined with the fact that it can reach 160km/h while carrying a maximum load of 175kg, this Benelli makes it one of best value for money adventure bikes in the market to date.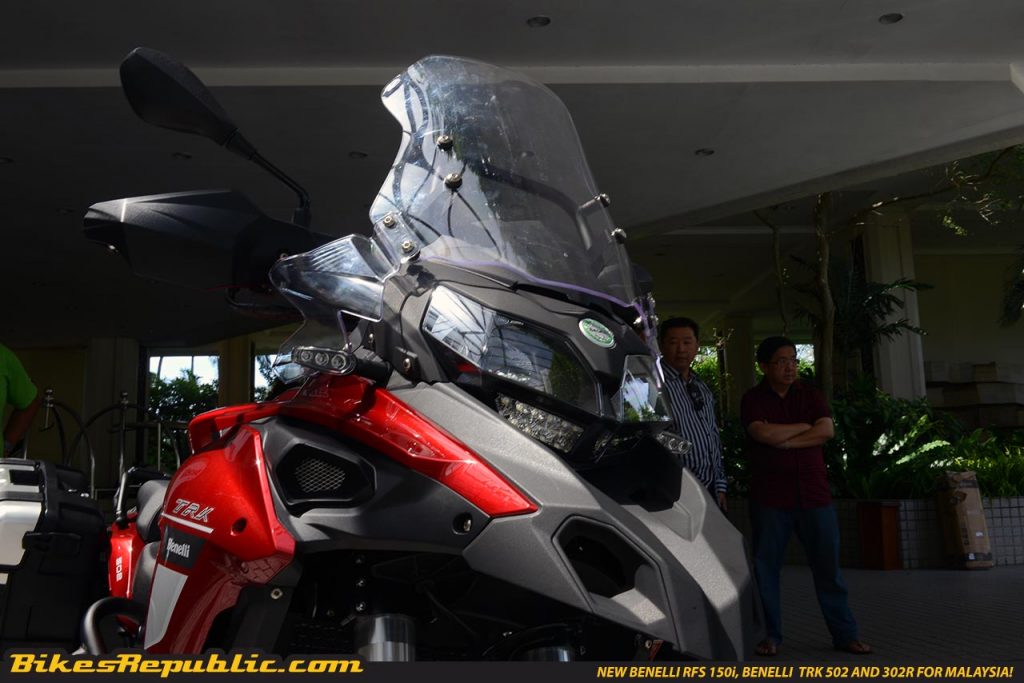 CLICK HERE to know more about the 2017 Benelli TRK 502.
4) 2016 Honda CB500X – From RM31,893 (basic price without GST)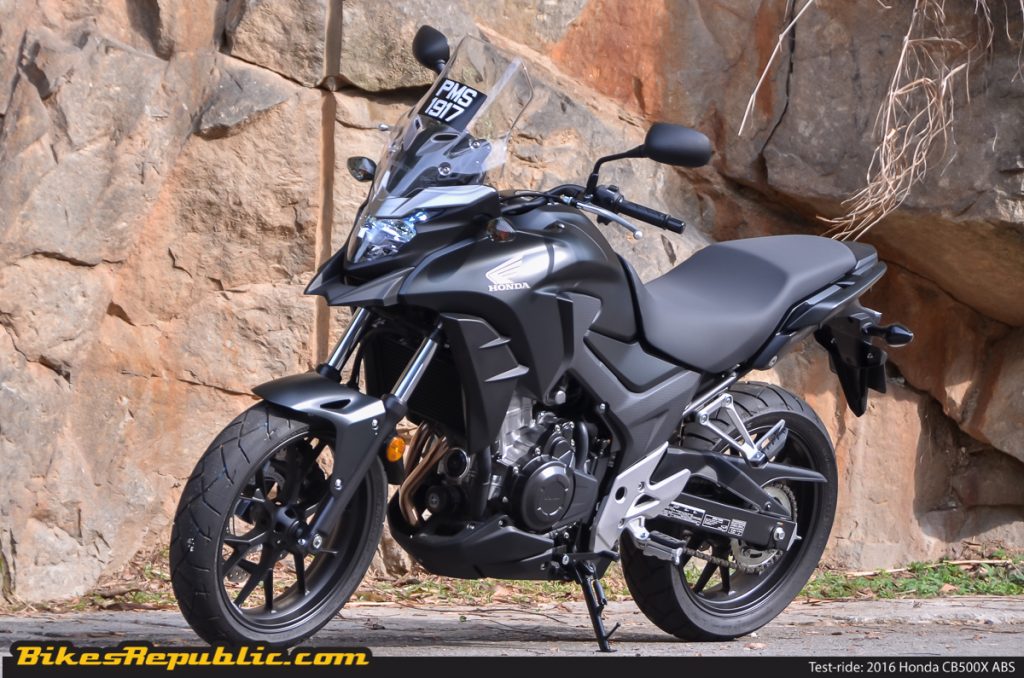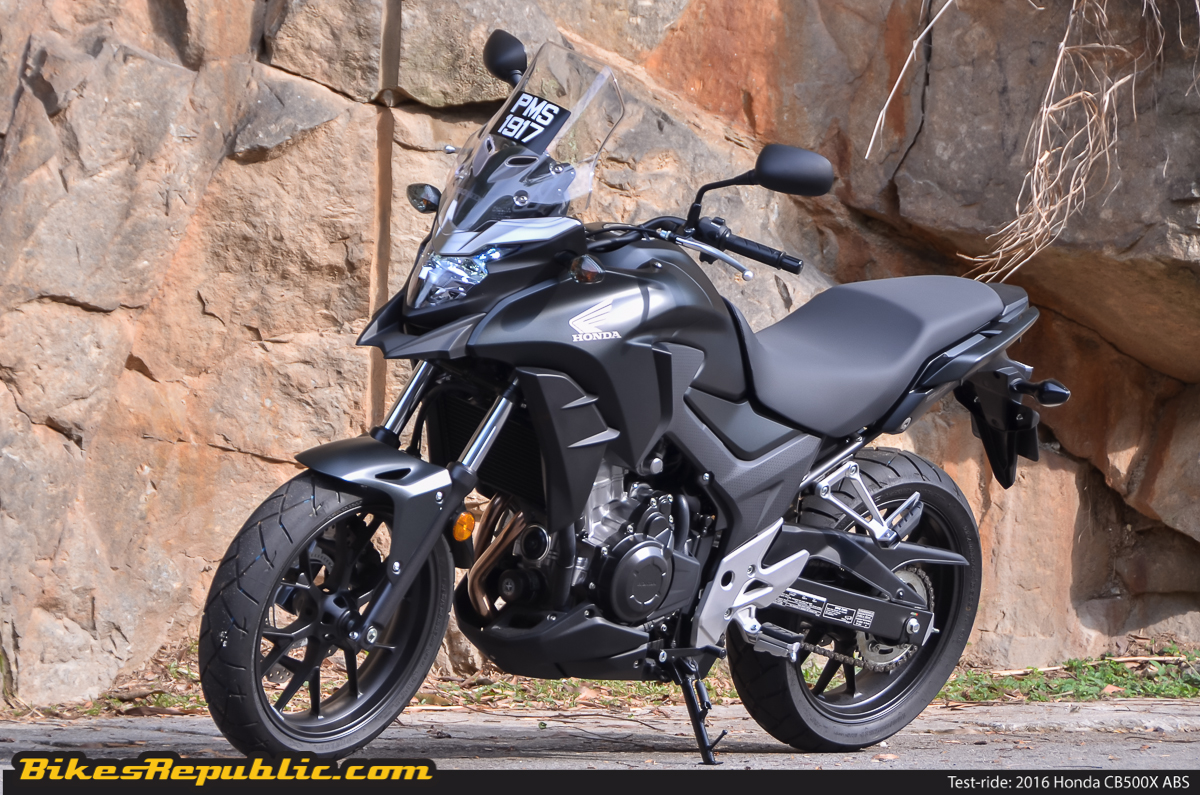 Honda has always been associated with great bikes and reliability. One of the best options available in the adventure bike category is the Honda CB500X. Based on the looks, this dual-sport machine is more than capable to cover long distances on the roads for any great adventures.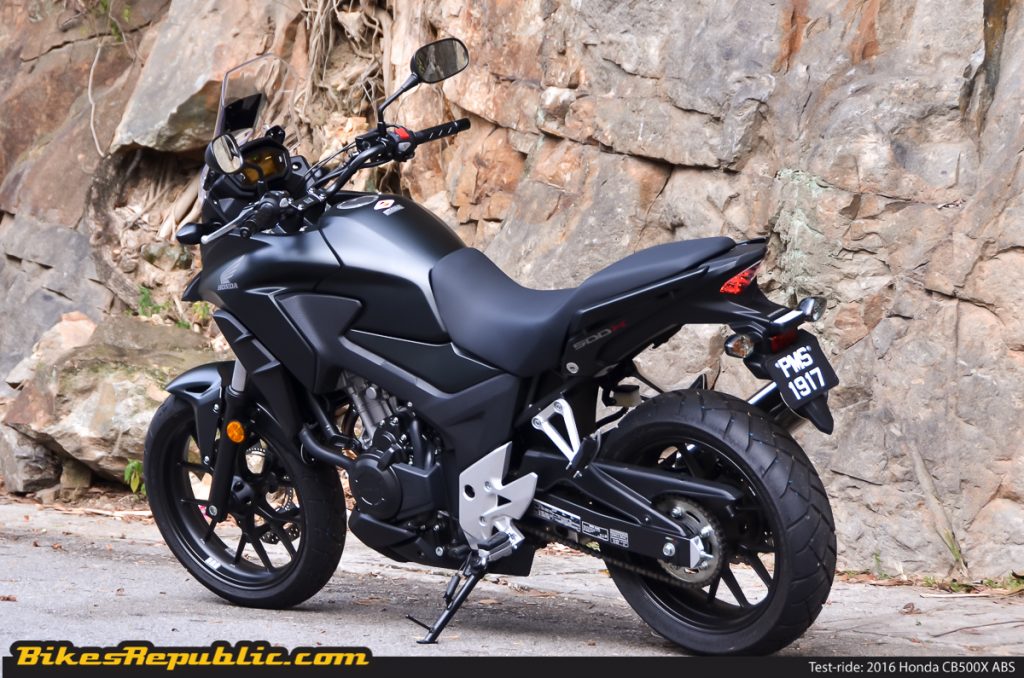 Paired with a liquid-cooled, parallel twin engine, the CB500X produces 49.6hp and 44Nm of torque which is all driven down to the rear wheel via a six-speed transmission with final chain drive. Nestled right in the diamond frame of the CB500X, the overall weight sits at just 194kg (196kg for the ABS version).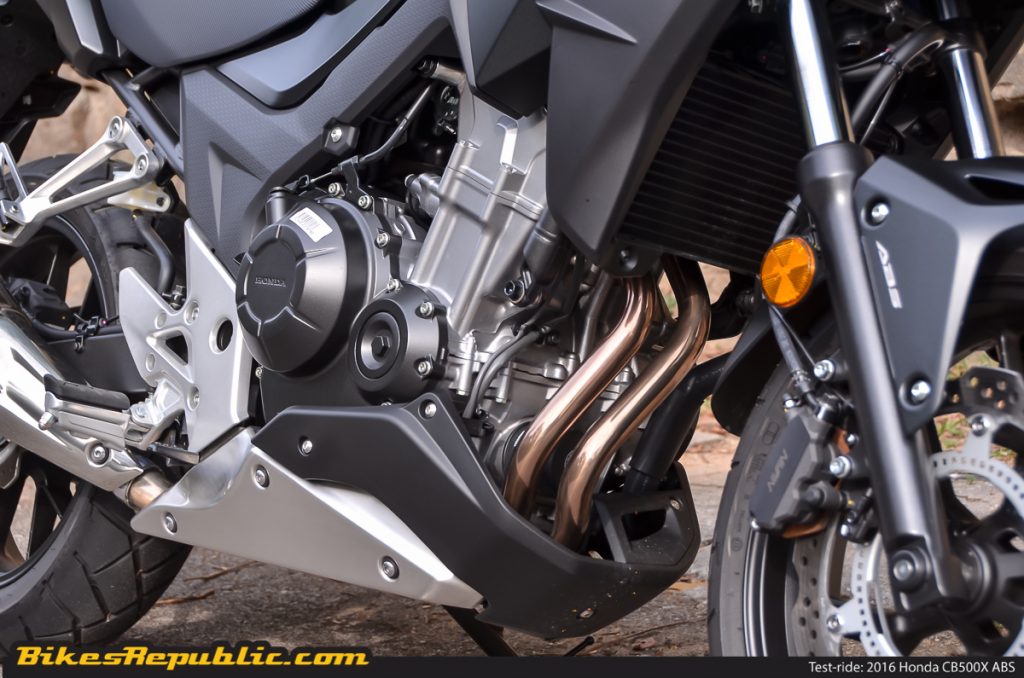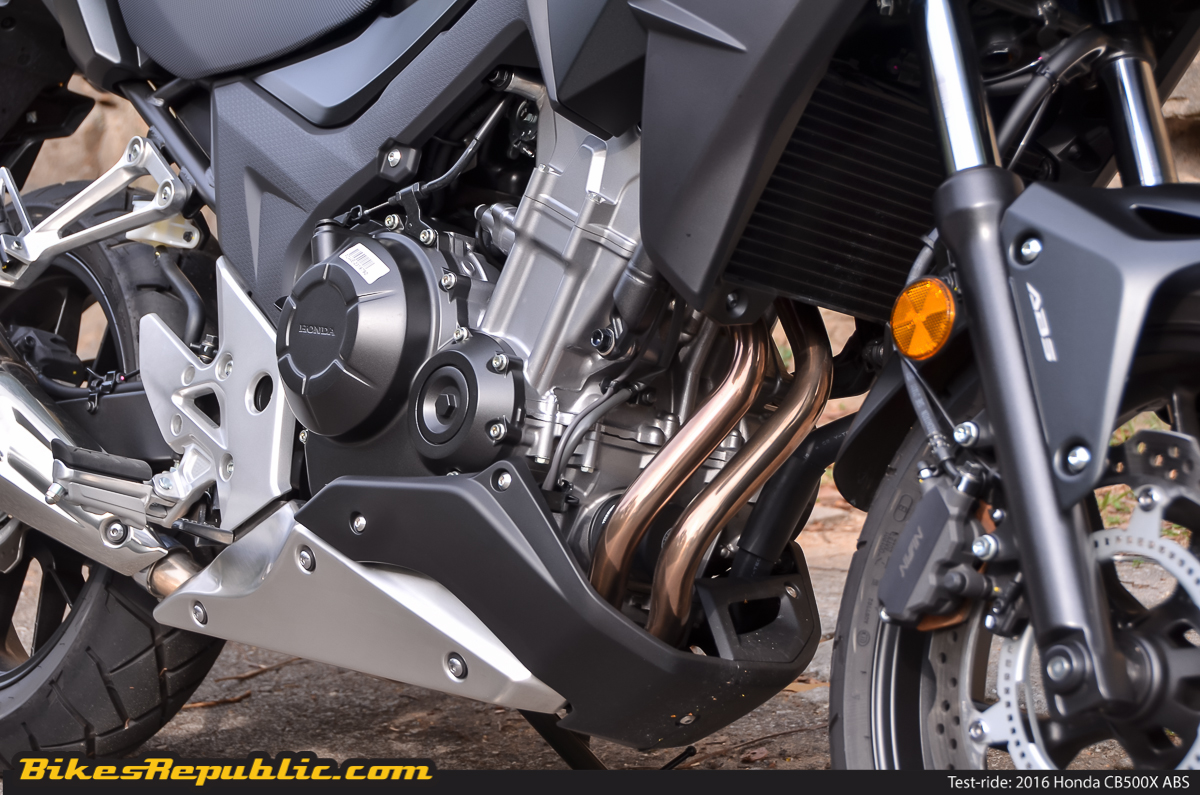 Safety features has also been implemented in this Honda dual-sport bike with all-round LED lights to make sure it is easily seen on the road no matter the riding condition as well as the optional ABS for a safe and controlled braking.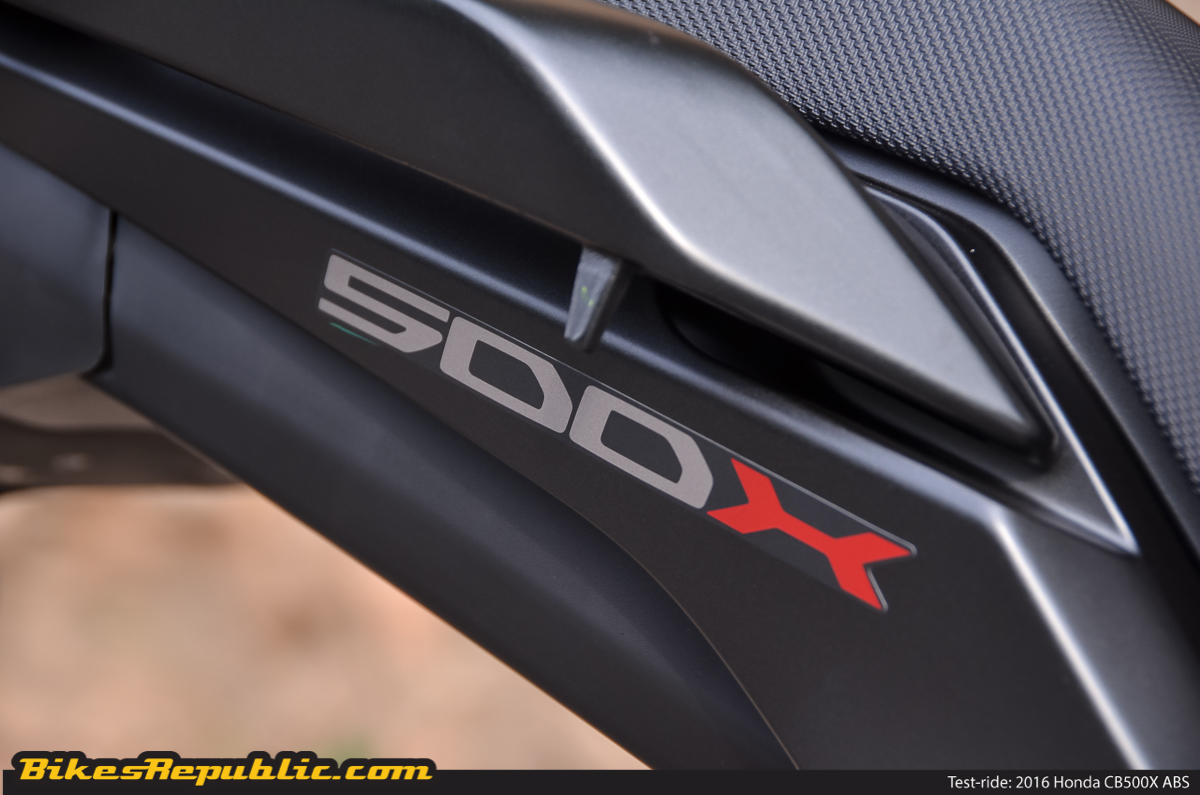 With a price slightly over RM30,000, the CB500X is one of the most popular options for those on constant long commutes or with fuelling their adventure riding needs.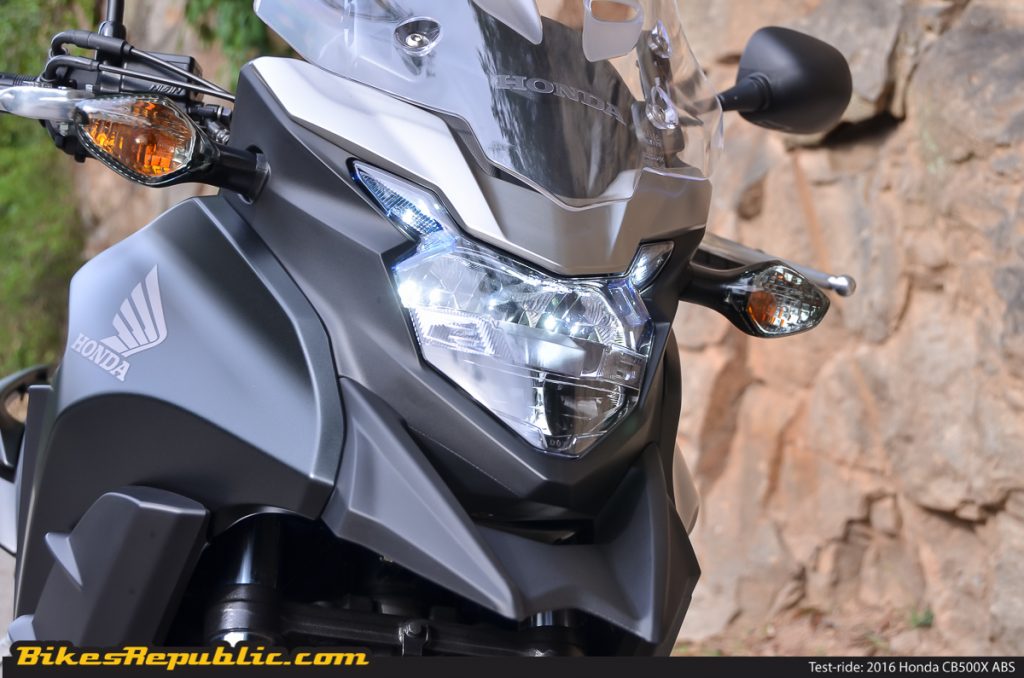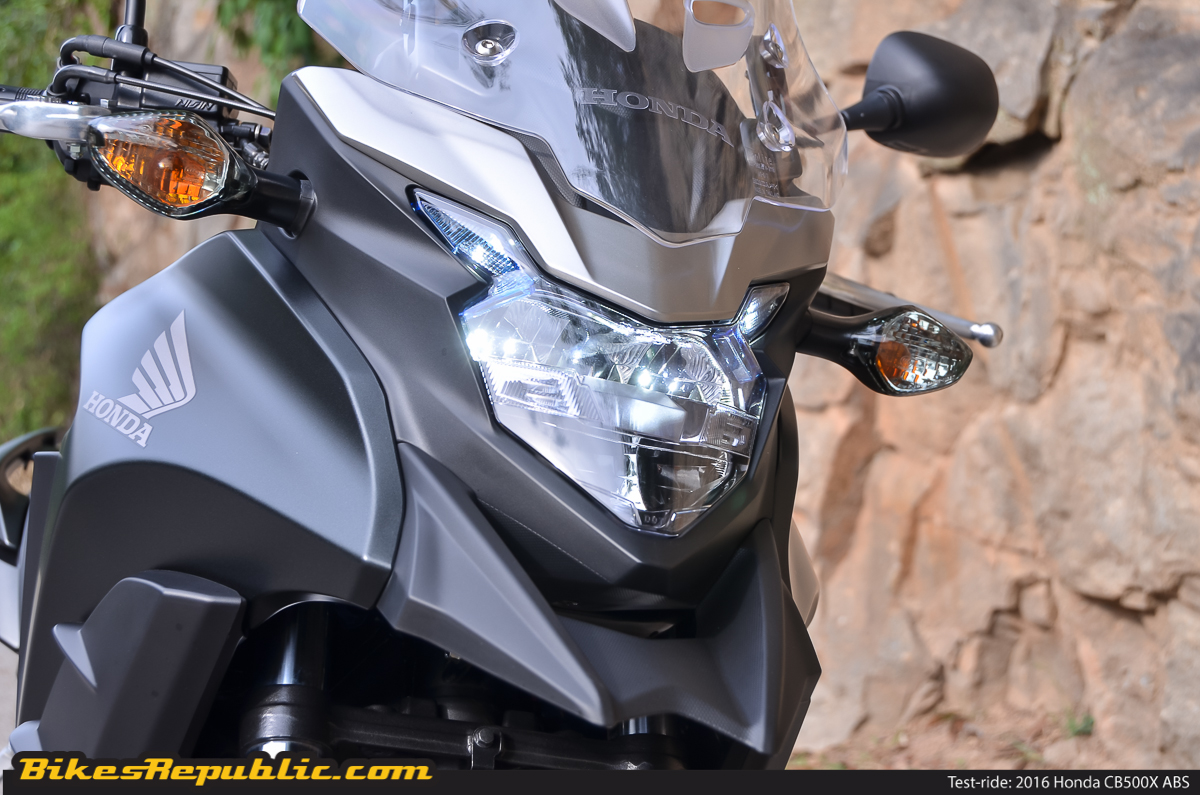 CLICK HERE to know more about the 2016 Honda CB500X.
5) 2016 BMW F700GS – RM56,900 (OTR price with GST & insurance)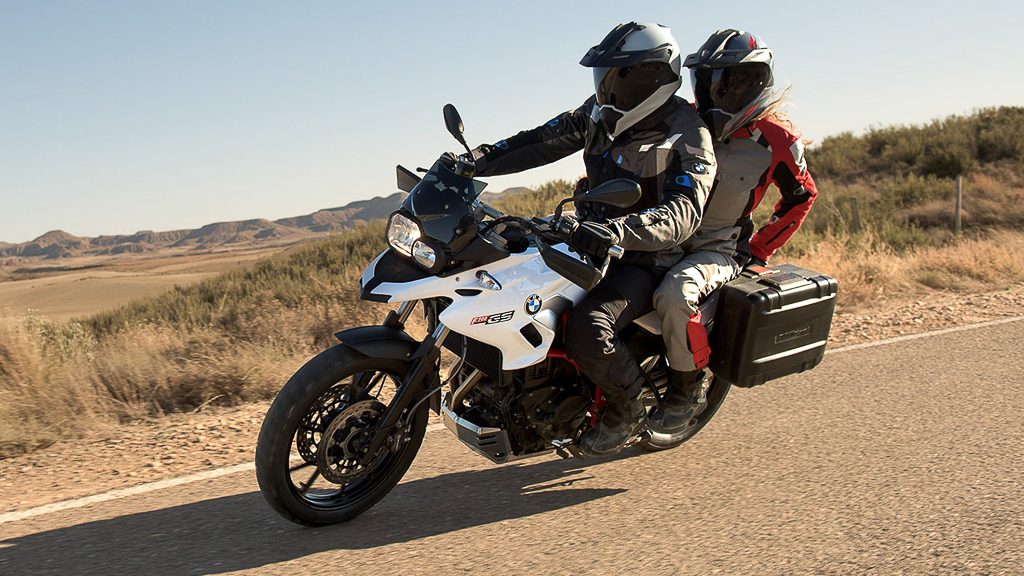 The GS family from BMW Motorrad is arguably one of the best touring or adventure bikes available in the entire world of motorcycling. A lot of motorcycle enthusiasts will vouch for this pretty looking beast to be the best of the best and they're not wrong to say that. With that being said, good things don't come cheap except for this awesome BMW F700GS.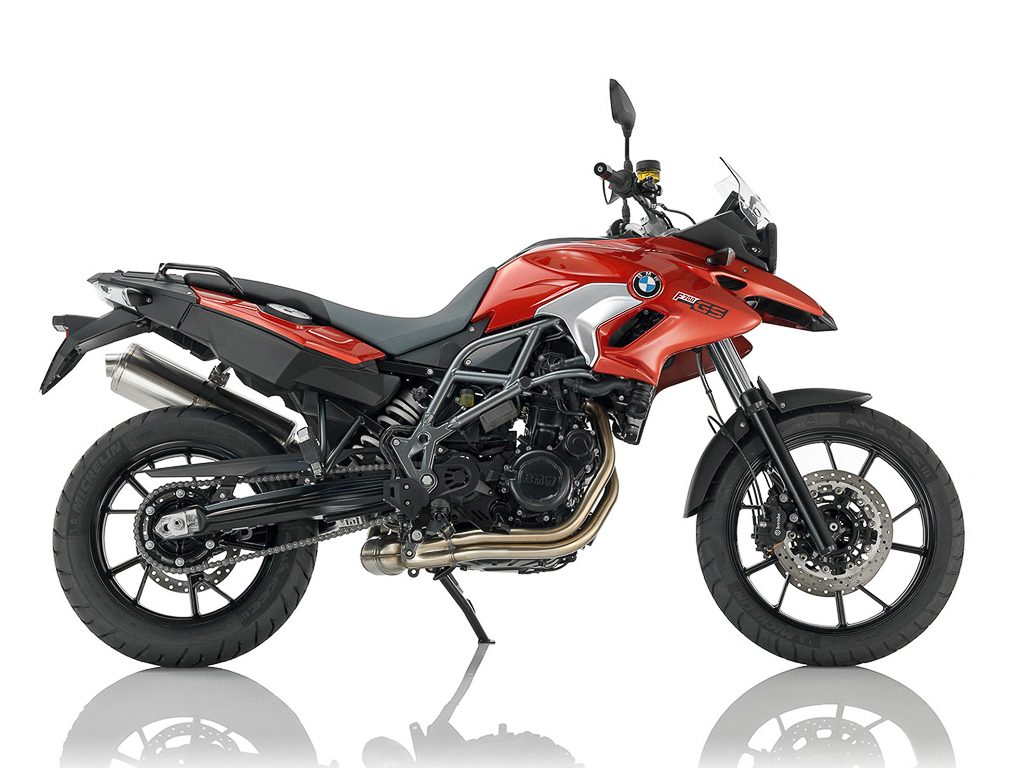 The most affordable GS available in Malaysia yet, the F700GS is all about catering to those who wants some style and class when it comes to adventure riding. Judging by the looks, the F700GS is indeed an eye-catcher no matter what type of motorcycle enthusiast you are.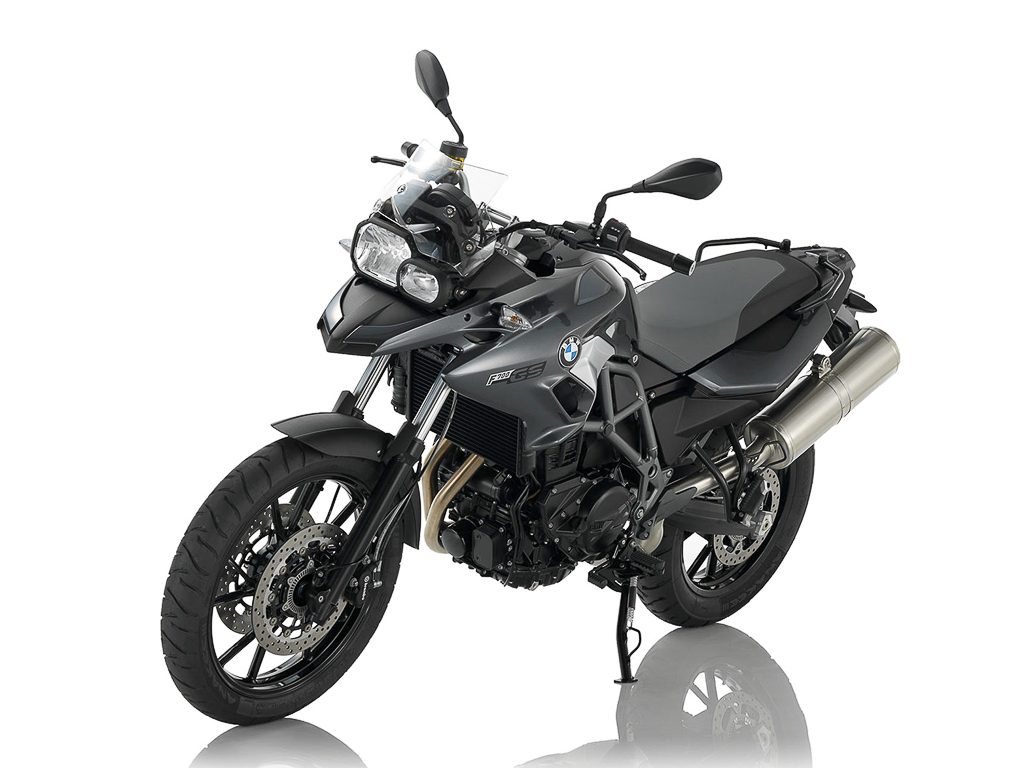 The 798cc liquid-cooled, parallel twin embedded in the tubular space steel frame produces a super healthy 75hp and 77Nm of lovely torque to get anywhere fast. Weighing at just 186kg (dry), the F700GS can reach great speeds while carrying a massive load which in turn makes it one of the best affordable adventure bikes out there.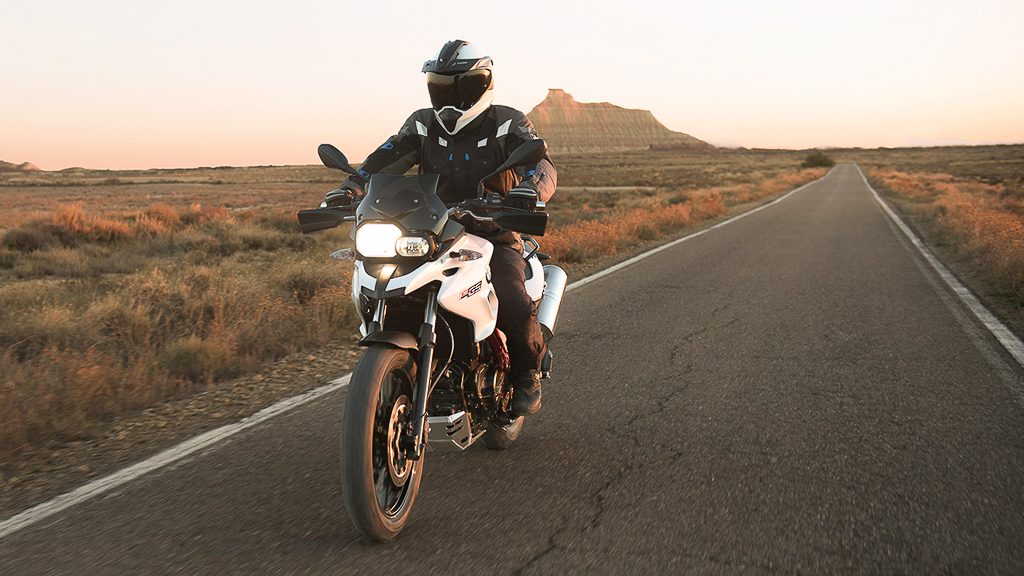 It is also one of the safest with features like ABS, Electronic Suspension Control (ESC) and an optional stability control system called the ASC. Priced at RM56,900 (on-the-road price with GST and insurance), the F700GS will take you on many adventures the moment you leave the showroom.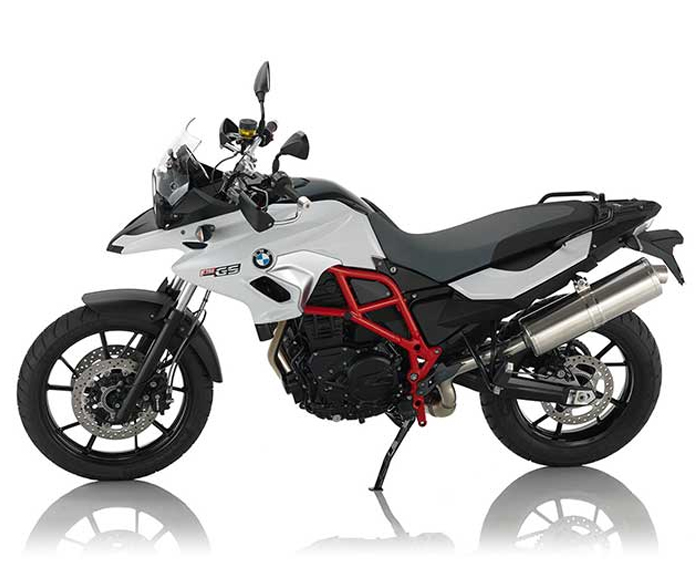 CLICK HERE to know more about the 2016 BMW F700GS.