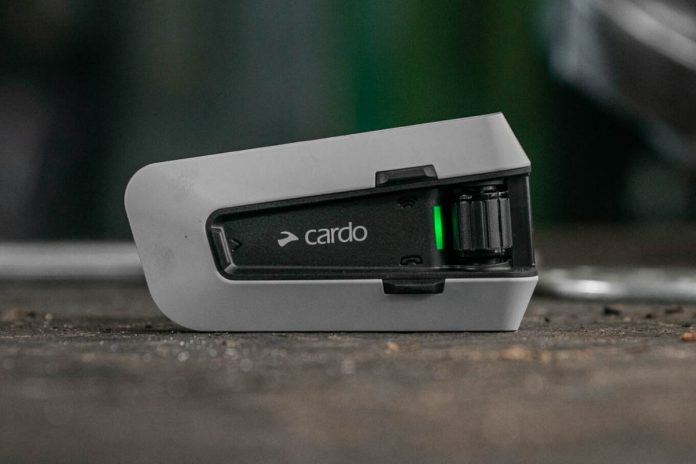 In a landmark announcement, Cardo, a leading name in the field of communication devices for riders, has introduced the groundbreaking Packtalk Custom.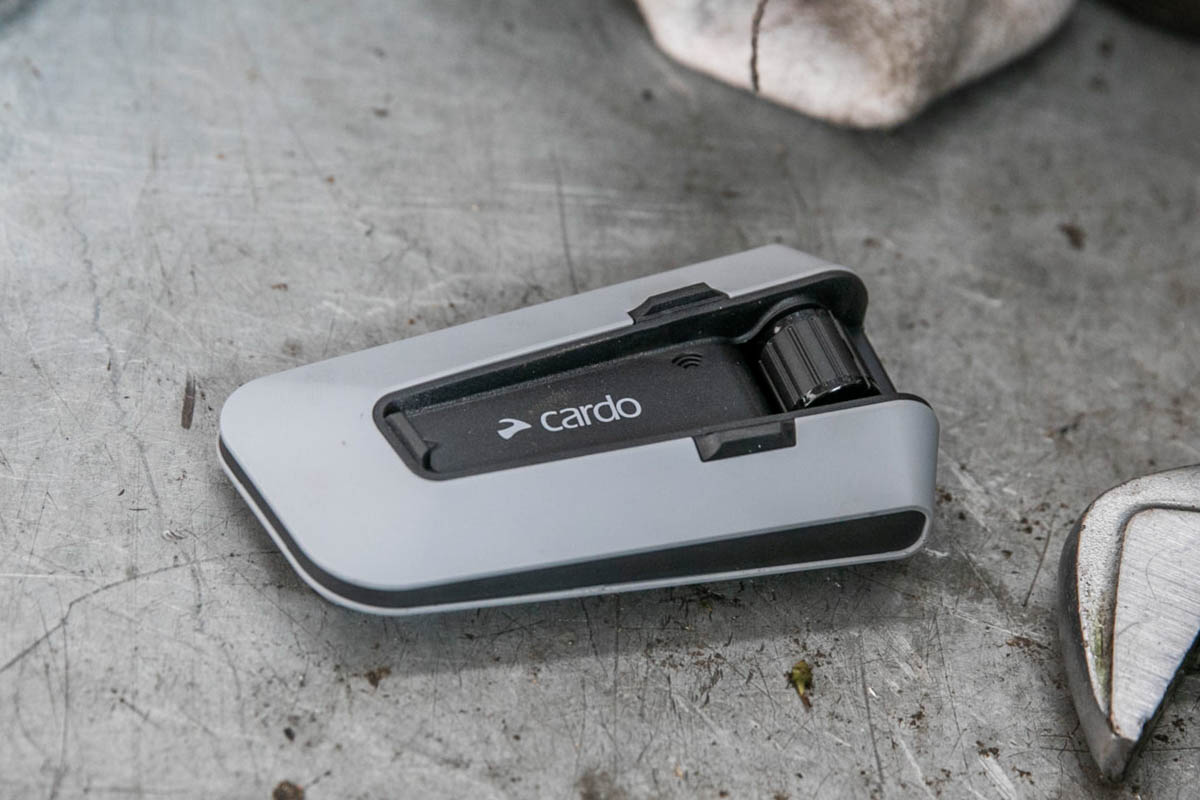 This cutting-edge communicator is now officially available at all Cardo Authorised Dealers worldwide, starting from September 18, 2023, marking a significant milestone in the realm of motorcycle communication.
The retail price for a single unit of the Cardo Packtalk Custom has been set at an affordable RM999, making it an accessible choice for riders seeking high-quality communication solutions.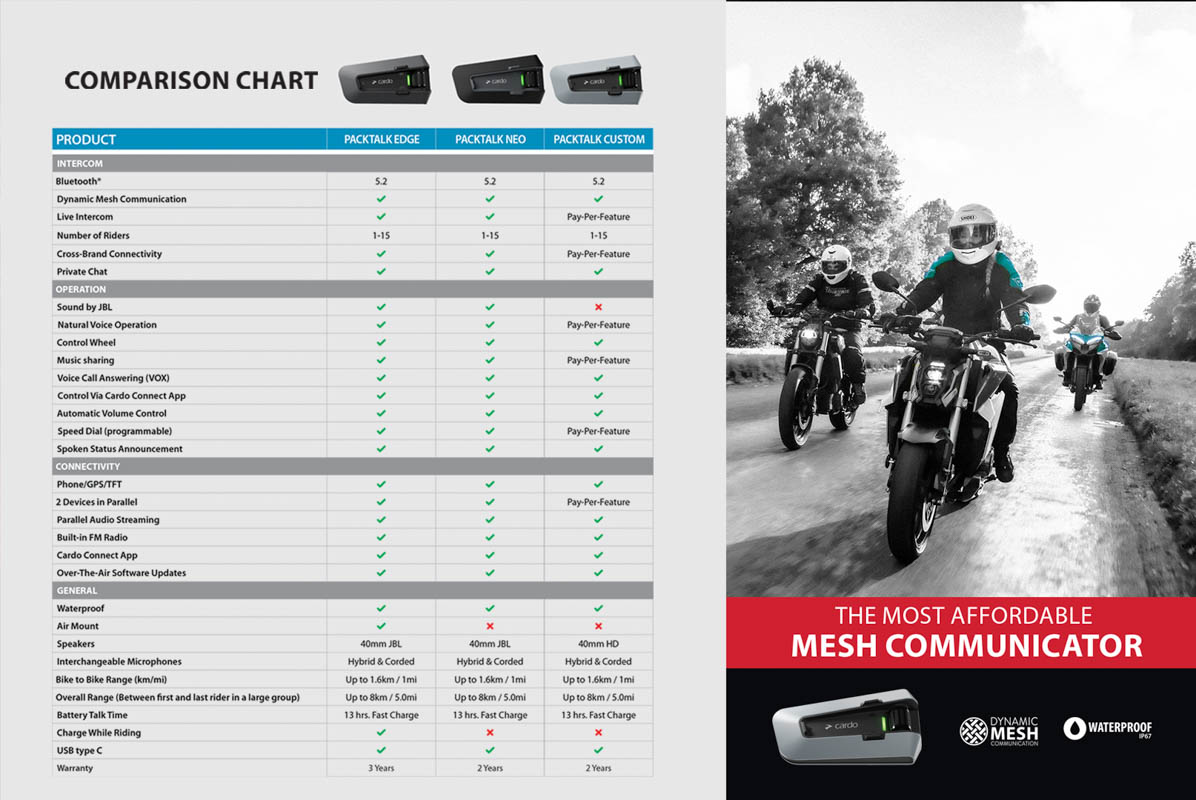 The Packtalk Custom is poised to redefine communication for motorcyclists, combining top-tier features with affordability. Powered by the second generation of Cardo's Dynamic Mesh Communication technology, this device boasts lightning-fast pairing capabilities, enabling seamless communication for groups of up to 15 riders at an impressive range of up to 1.6 kilometers.
Furthermore, its waterproof design ensures functionality even in adverse weather conditions, while fast charging and Over-The-Air software updates enhance convenience and adaptability.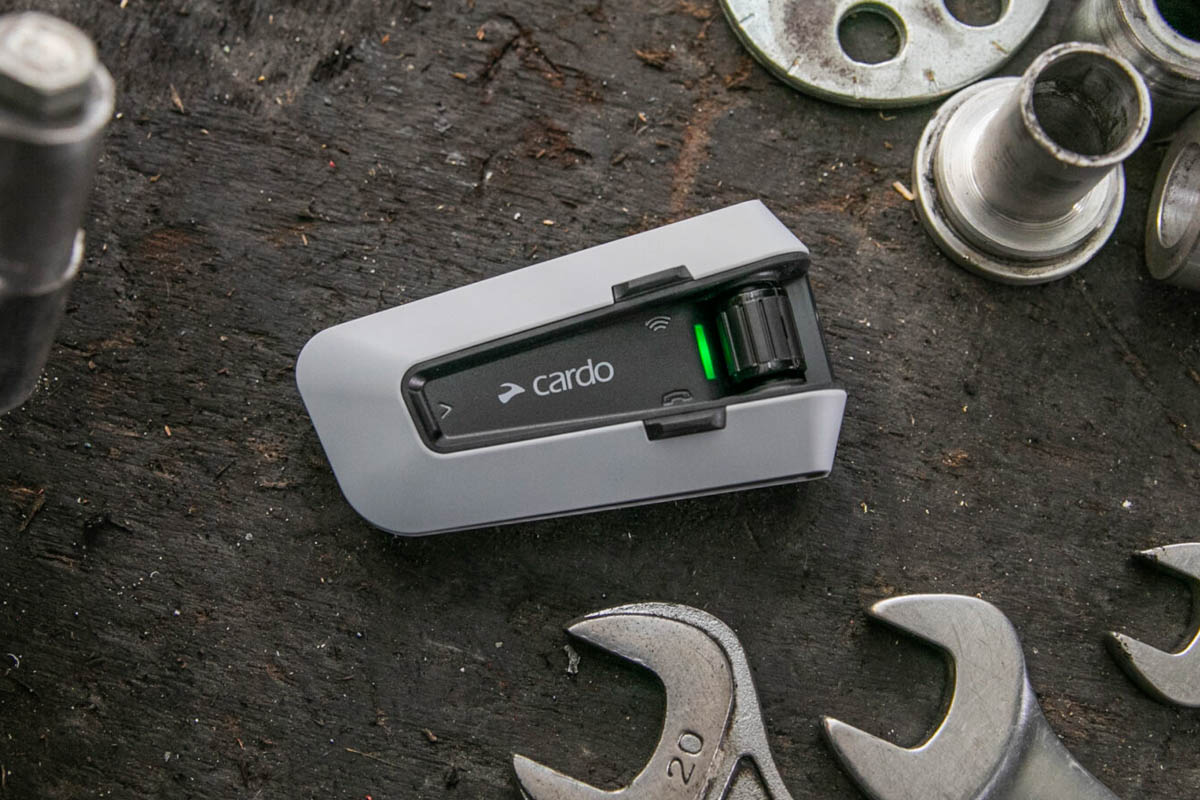 One of the standout features of the Packtalk Custom is its unique flexibility, allowing users to tailor their unit to their specific needs and preferences. This innovative approach allows riders to select from a range of feature packages, paying only for the functionalities they require. What's more, users have the freedom to switch between different feature packages at their convenience, thanks to the intuitive interface of the Cardo Connect App.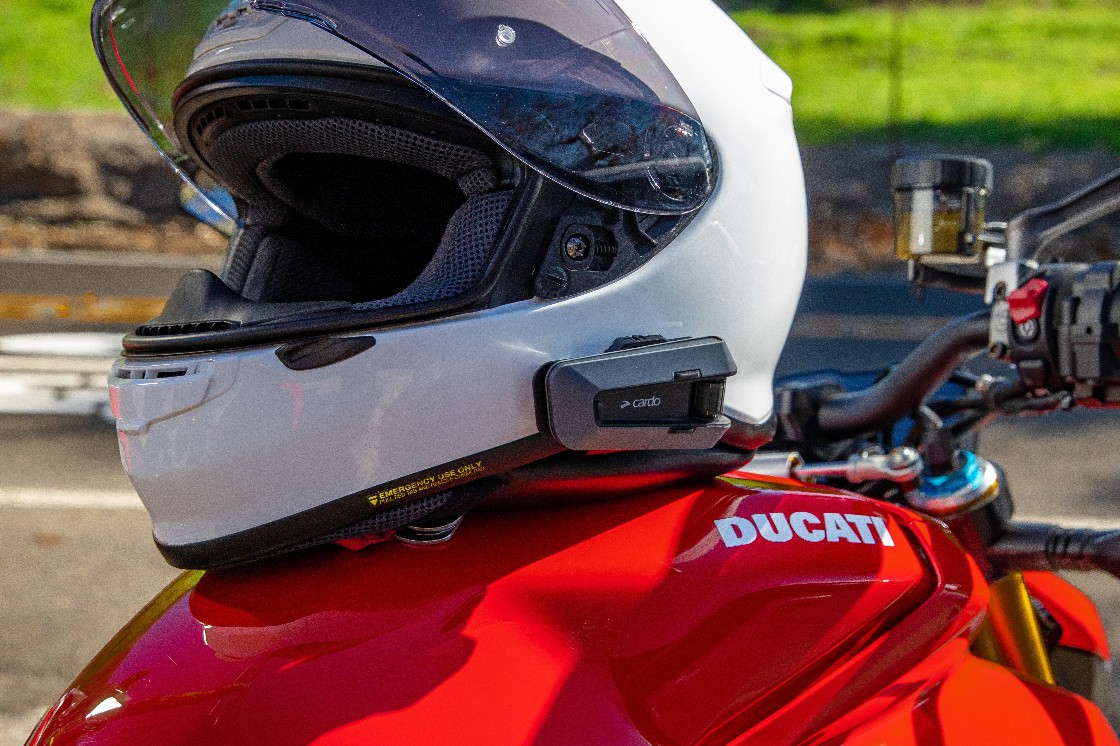 The Packtalk Custom empowers users to create a truly personalized communication device that aligns with their individual style and budget. Below are the customizable feature packages available:
1. Silver Package (RM13.99/month or RM92.99/year)
Begin your customization journey with an enhanced audio and music experience. Select your preferred sound profile, share your favorite tunes with your passenger, and designate quick dial numbers for essential contacts such as home, family, or friends.
2. Gold Package (RM22.99/month or RM139.99/year)
The Gold package takes your communication to the next level by introducing Bluetooth support. This feature allows seamless connectivity with other Bluetooth intercom systems, regardless of the brand, and facilitates Bluetooth pillion pairing with the Mesh Intercom. Additionally, the Gold package enables the connection of a second device, such as a GPS, TFT display, or a secondary phone.
3. Platinum Package (RM32.99/month or RM184.99/year):
For those seeking the ultimate experience, the Platinum package offers Cardo's Natural Voice Operation, a groundbreaking feature that eliminates the need for button presses. Simply say "Hey Cardo!" and issue your commands; your PACKTALK CUSTOM will take care of the rest. Moreover, the Platinum package introduces an all-new Eco Mode, extending battery life by up to 20%, ensuring uninterrupted communication during extended rides.
With the introduction of the PACKTALK CUSTOM, Cardo has ushered in a new era of personalized communication for riders, offering a range of features and pricing options that cater to diverse needs.