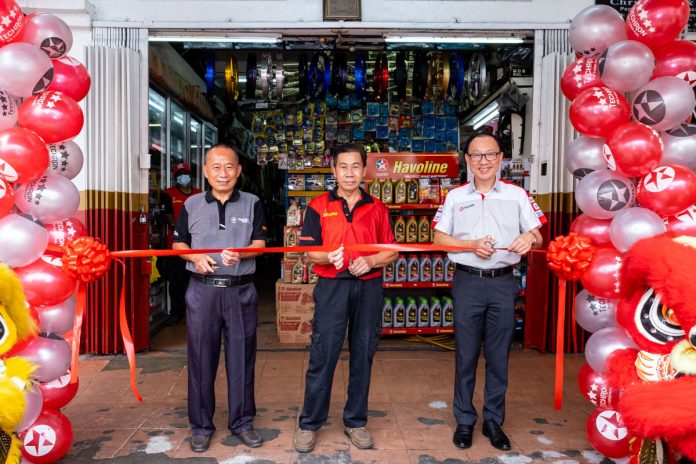 Chevron Malaysia Limited (Chevron) has launched its first Caltex Havoline bikePro workshop in Malaysia that caters to every motorcyclist that seeks expert servicing experience. 
Havoline bikePro workshop offers expert servicing for motorcyclist. 
The programme allows every staff to undergo training and business programme. 
Malaysia motorcyclists can enjoy the best service from a fleet of well-equipped staff ready to take on your two-wheel problems.
More importantly, every staff has undergone training and even completed an elaborate business development programme. 
Meanwhile, according to Khoo Huan Teong, Manager of B2B Fuels & Lubricants of Chevron Malaysia Limited, aside from offering the best services to a motorcyclist, the programme also allows existing workshops to up their skills.
"Through our research, we found that there is a behavioural change amongst motorcyclists who are increasingly inclined to seek servicing experiences that account for all their worries. 
"The owners who take a hands-on approach are becoming a small minority as many seek convenience and expertise in keeping their motorcycles in shape. But aside from just benefiting customers, this programme essentially provides the opportunity for our existing workshops to up their skills and better service the motorcycles in Malaysia," he said. 
In addition, Caltex aims to open 15 more Havoline bikePro workshops by the end of next year, allowing more customers to enjoy first-class services and unparalleled convenience around the country.