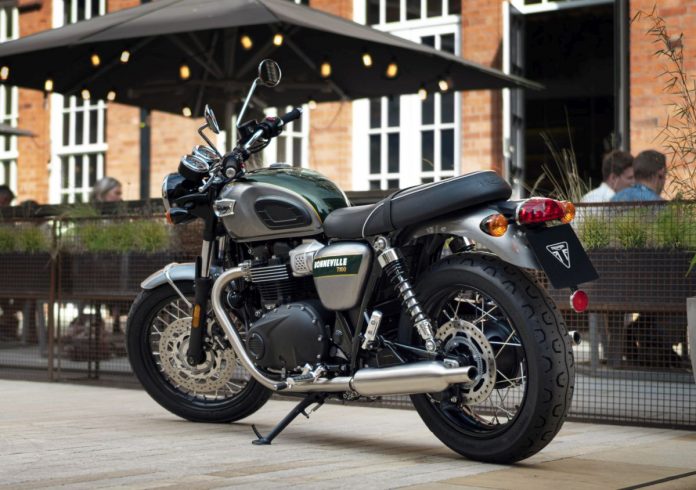 Indian motorcycle giant Bajaj Auto has recently trademarked a new nameplate, 'Twinner', on what could be an all-new twin-cylinder motorcycle.
The documents did not reveal much, other than the 'Twinner' nameplate is proposed for motorcycles and scooters but let's not stop there, shall we? Instead, why don't we do some critical thinking?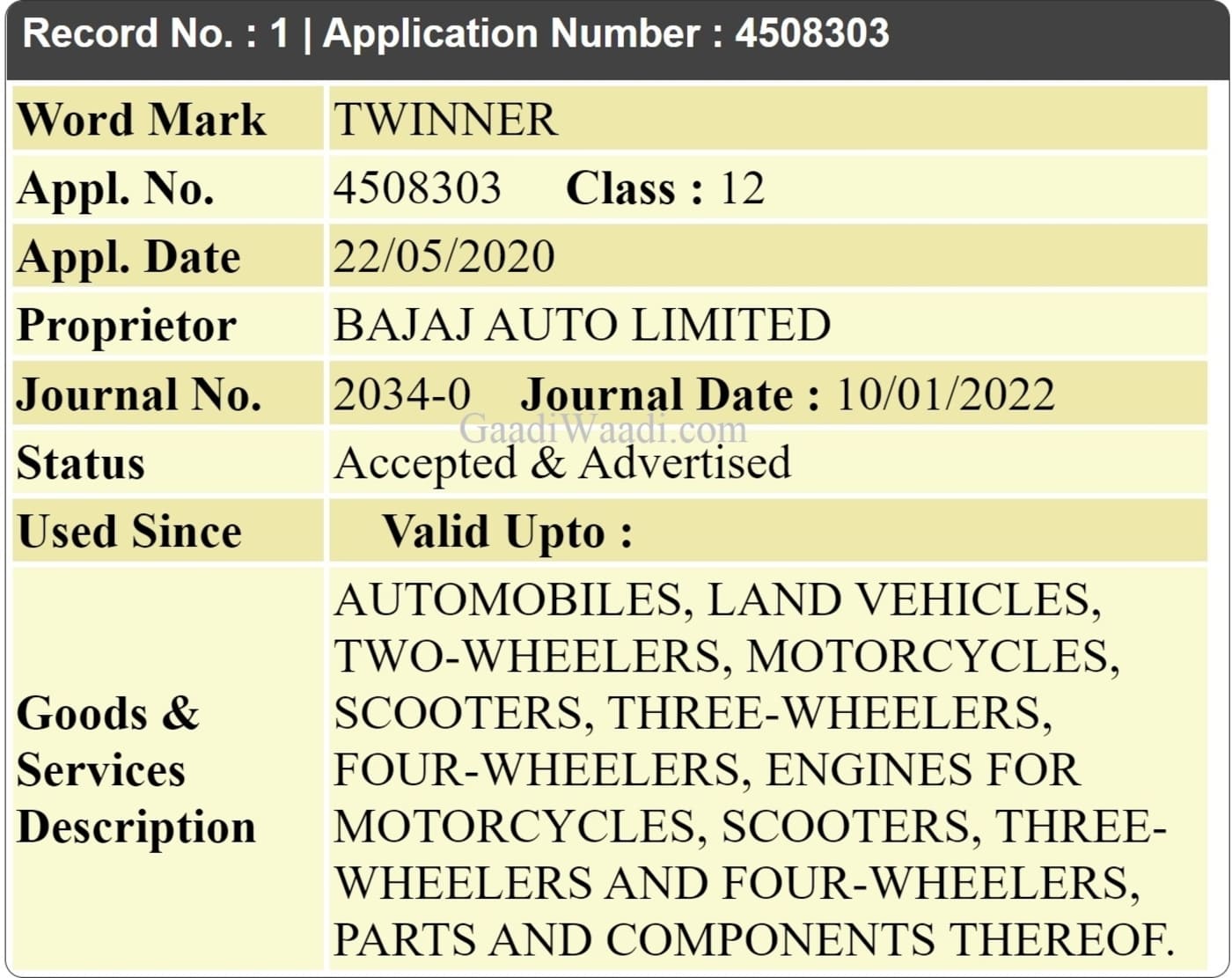 At this point, we know Bajaj is in partnership with British motorcycle manufacturer, Triumph with the two working together in developing 200cc to 700cc motorcycles.
According to previous report, the Bajaj-Triumph collaboration was initially slated to launch an all-new model in 2022 before the plans were pushed to 2023, no thanks to the ongoing pandemic.
However, with the first bike could be revealed by the end of the year, the 'Twinner' might as well be the first model to be born from the partnership.
Based on ongoing reports, the 'Twinner' is expected to feature a retro-inspired design, similar to Triumph's Bonneville range.
While this might sound exciting, it is still just speculation, and we can only be sure once Bajaj makes an official announcement.
Do remember that Bajaj also registered another nameplate as well, including 'Fluor', 'Fluir' and 'Neuron'.
(Source: GaadiWaadi)