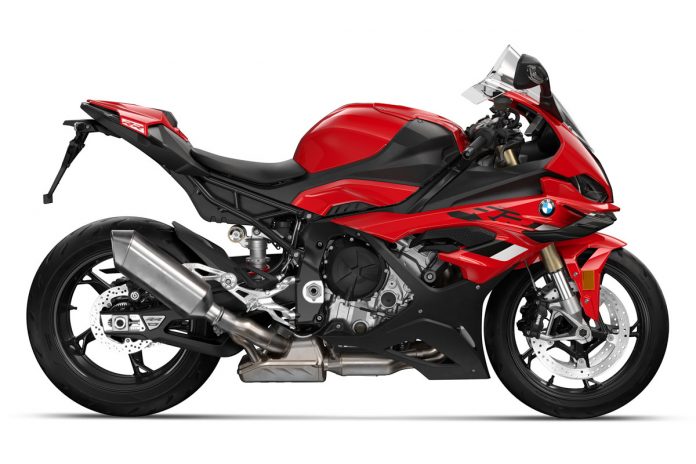 BMW Motorrad Malaysia has officially launched the highly-anticipated 2023 BMW S 1000 RR, with the Style Passion variant priced at RM129,500 and the up-spec M Package available for RM149,500.
2023 BMW S 1000 RR gains major styling updates including M 1000 RR-inspired winglets.
New for 2023 includes revised electronic package and higher horsepower.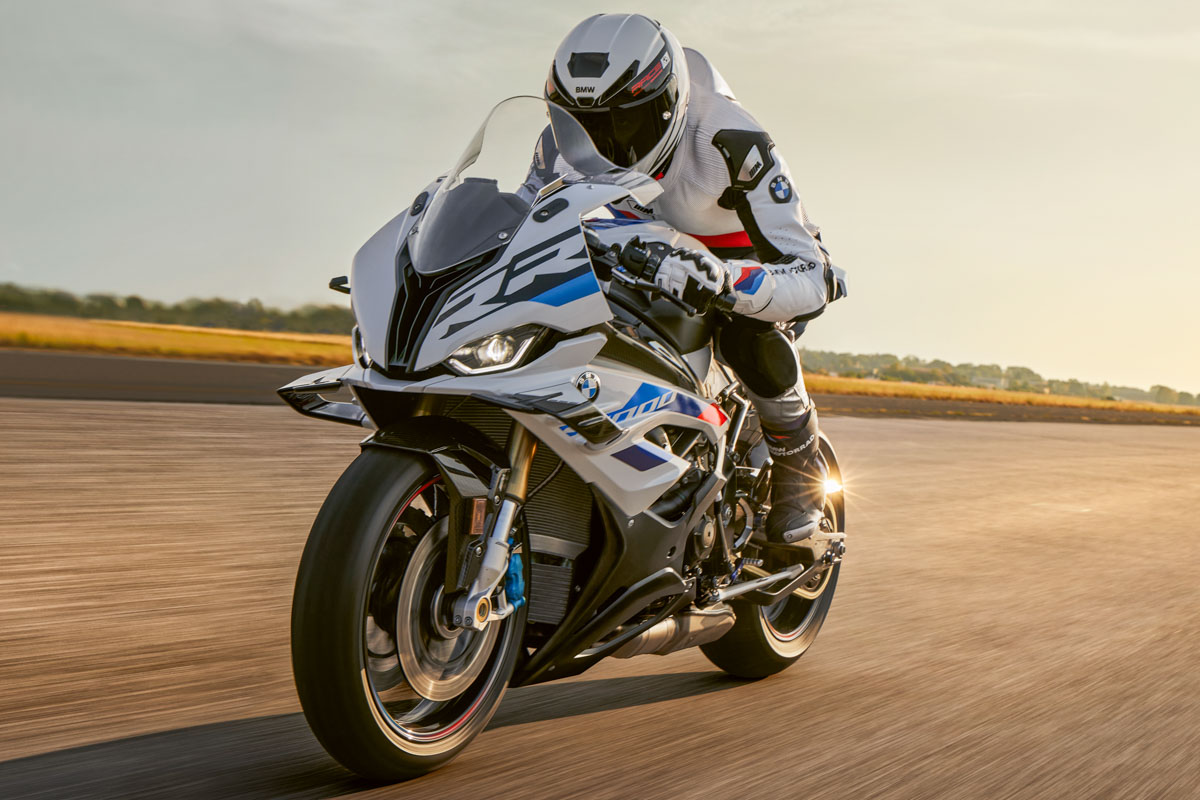 The Managing Director of BMW Group Malaysia, Hans De Visser, highlighted the bike's engineering excellence, stating, "Every aspect of this superbike has been precisely designed with the clear goal of getting the most out of each lap, making it a natural favorite for riders with a penchant for pursuing pure, exhilarating performance."
The most notable change in the 2023 model year is the appearance of the M 1000 RR-inspired winglets at the front. According to BMW, the winglet adds up to 10kg of downforce at high speed.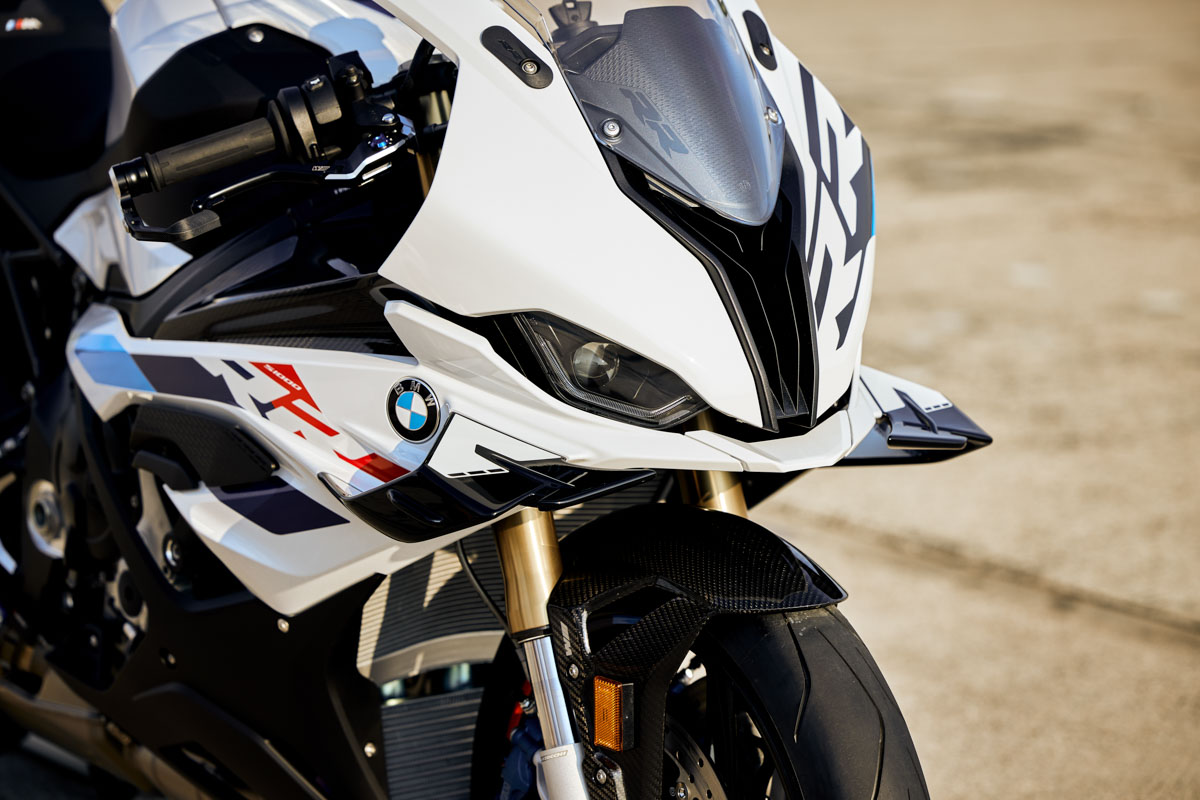 Although the winglets are not as big as the M 1000 RR, which contribute to 16kg of front-end downforce, the new piece puts the 2023 S 1000 RR on par with the rest of the litre bike in its segment.
However, the 2023 S 1000 RR not only features styling updates and a lot of changes underneath the skin, including a revised chassis and a tweaked engine.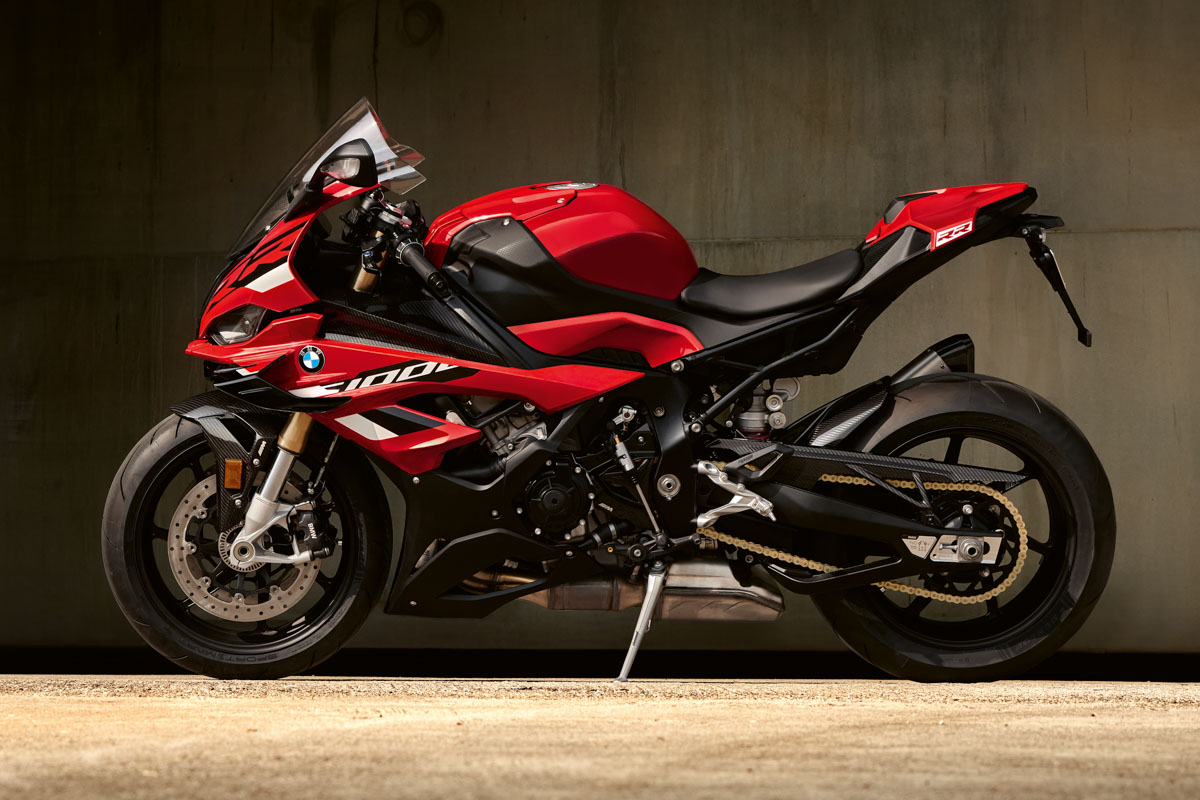 Despite retaining the same frame from the previous generation, BMW claimed that 2023MY allows for more flex due to adding more holes in the die-cast alloy frame.  Also new for 2023 is the steering-head angle, now sitting at 23.6 degrees rather than 23.1 degrees. The wheelbase is now longer, from 56.7-inches to 57.4-inch.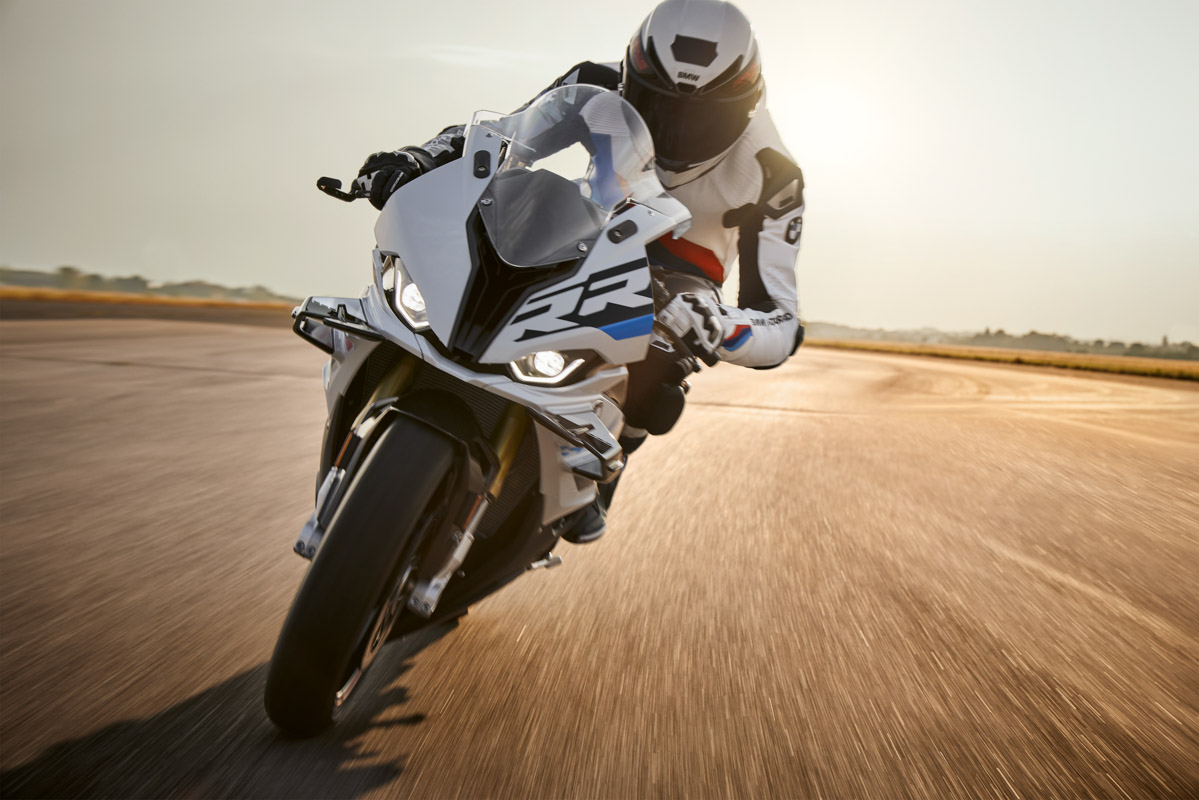 Interestingly, BMW's adjustable swingarm pivot, previously available on the M Chassis Kit, is now standard on the new S 1000 RR. BMW also added a new height-adjustable linkage for the rear shock and revised the wheel bushings and brake to allow for a faster tire change.
Other changes include a bigger rear sprocket (up from 45 to 46) that helps to improve acceleration, a new airbox and shortened variable-height intake funnels, all taken from the M 1000 RR.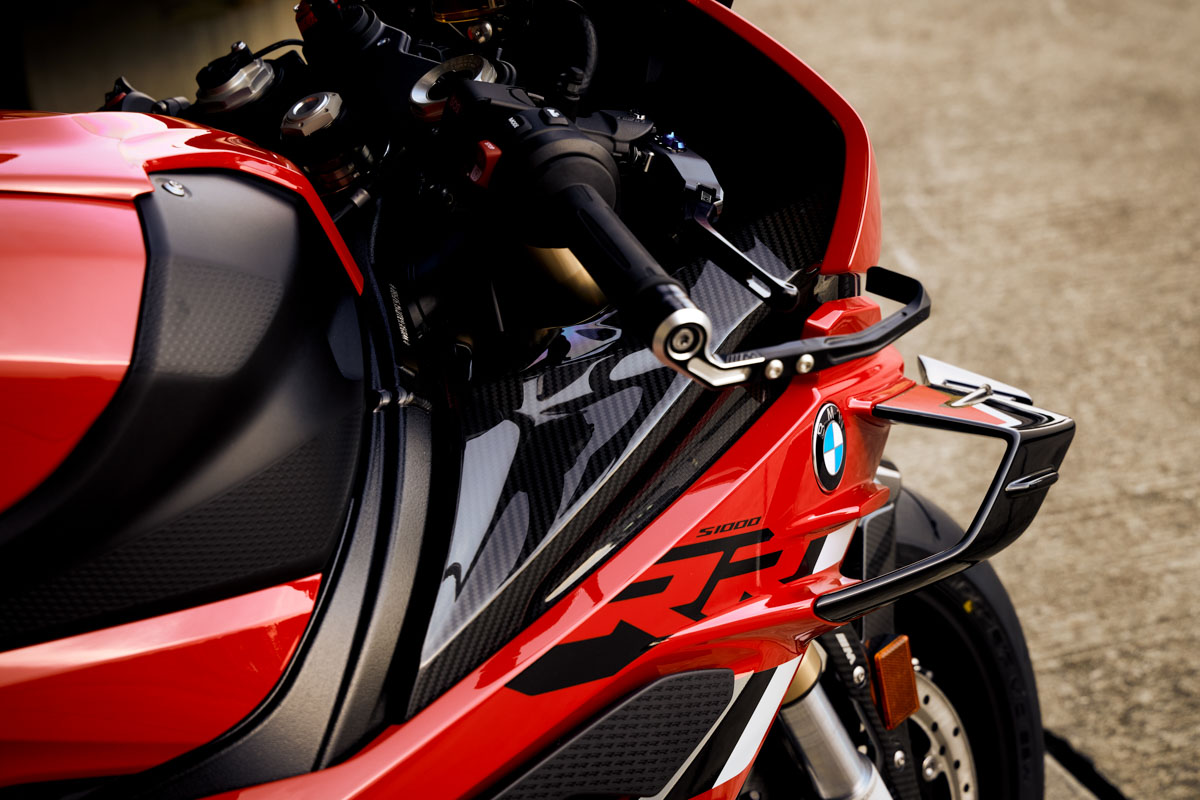 Meanwhile, thanks to a revised 999cc ShiftCam four-cylinder engine, the 2023 S 1000 RR now makes 207hp @ 13,750rpm and 112Nm @ 11,000rpm. Electronically, BMW adds a Slide Control function to the existing traction-control system that estimates the bike's drift angle after reading the information from the new steering-angle sensor.
In addition, the 2023 S 1000 RR also features a Brake Slide Control function that allows the rear wheel to push out a step further under braking.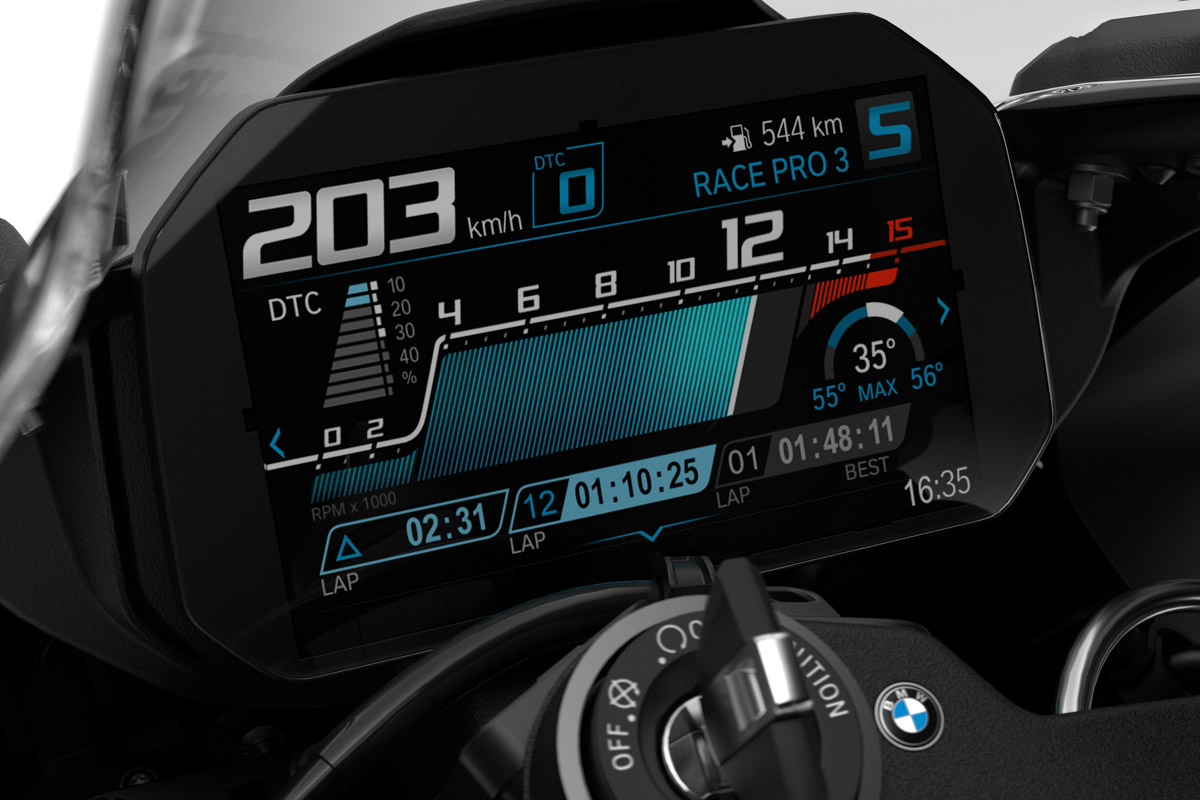 For track junkies, BMW adds a new Slick setting for the ABS that works specifically when the bike is fitted with race tires.
Other key features include:
lightweight battery
UBS port
redesigned wiring harness
updated Shift Assistant Pro quickshifter