Alvaro Bautista is now 81 points behind closest rival Jonathan Rea.

There are four rounds left, with eight main races and four Superpole races.

With a maximum of 248 points on offer, it may not be enough for Bautista.
In one – if not the most – remarkable turnaround in WorldSBK history, Alvaro Bautista suddenly finds himself at a disadvantage against his main rival Jonathan Rea.
Bautista had given the Ducati factory and fans to cheer about when he won 11 races in a row on the Ducati Panigale V4 R. It was without a doubt the return of Ducati to dominate the series like it once had in through the 90s and early 2000s. Heck, pundits were starting to say that Bautista could very well win every single race of the season.
Oh, but how the mighty have fallen.
Rea put in stunning rides in Imola and Jerez, by winning both races in those two rounds. Bautista's streak started to unravel, and he crashed in the second race in Jerez.
He crashed again in Race 2 at the next round in Misano (although he finished 3rd in Race 1 and 1st in Superpole). He remounted to finish 14th for 2 points.
Moving on to the British round at Donington Park, Bautista crashed in Race 1. He finished 4th in Superpole and 3rd in Race 2.
The next round in Laguna Seca was the worst. He crashed in Race 1 and was classified as 17th. The crash hurt his hand and he opted to stay out of Superpole. Then he fell again in Race 2.
That's 5 non-scoring races in 10 races. Rea on the other hand, picked up seven wins, one 5th place, and two 2nd places.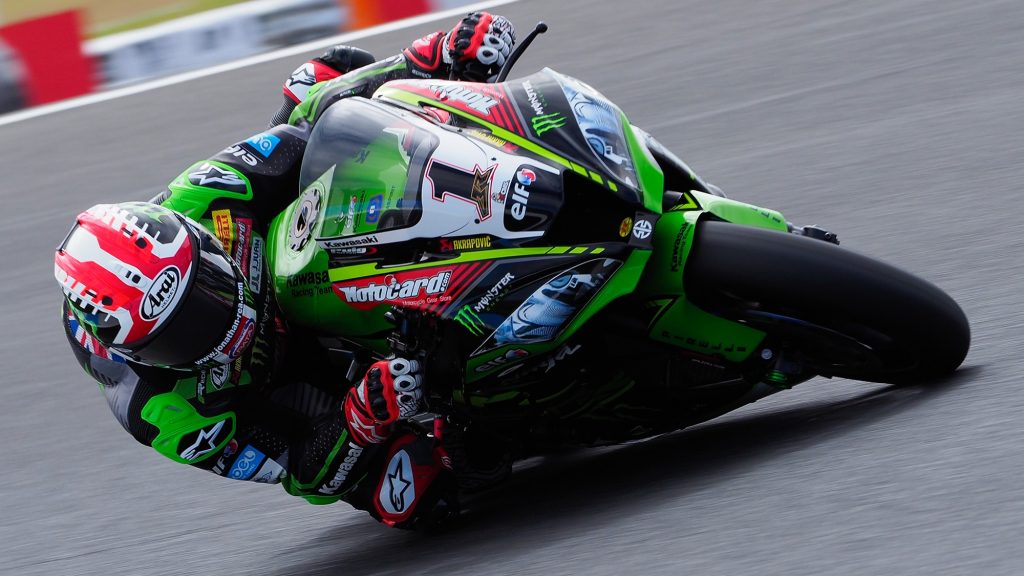 As a result, Jonathan Rea on the Kawasaki Ninja ZX-10RR now leads Bautista leads by a massive 81 points.
There are four rounds left with 12 races to go, including Superpole. Each win gets 25 points, while a Superpole win is awarded 12 points. As for finishing second, the rider is awarded 20 points in the Race and 9 points in Superpole.
So, Bautista will obtain 248 points if he won them all. Adding to his current points haul of 352, will result in a total of 600 points. If Rea finished second all the way to the end, he will earn 196 points. Add that to his current accumulation of 433 points and you will have the 2019 and Five-Time WorldSBK Champion.
Bautista could only hope that Rea somehow finish lower than second place in a few races.
Ducati's lead in the manufacturers' championship is under threat, too. They are now just one point ahead of the Kawasaki Racing Team WorldSBK.
Yes, the adage, "To win, you must first finish" is still very applicable.