Japanese bikemakers Yamaha have released details of its upcoming Leaning Multi-Wheel (LMW) commuter bike.
These presentation graphs should clearly explain to what the firm has in mind.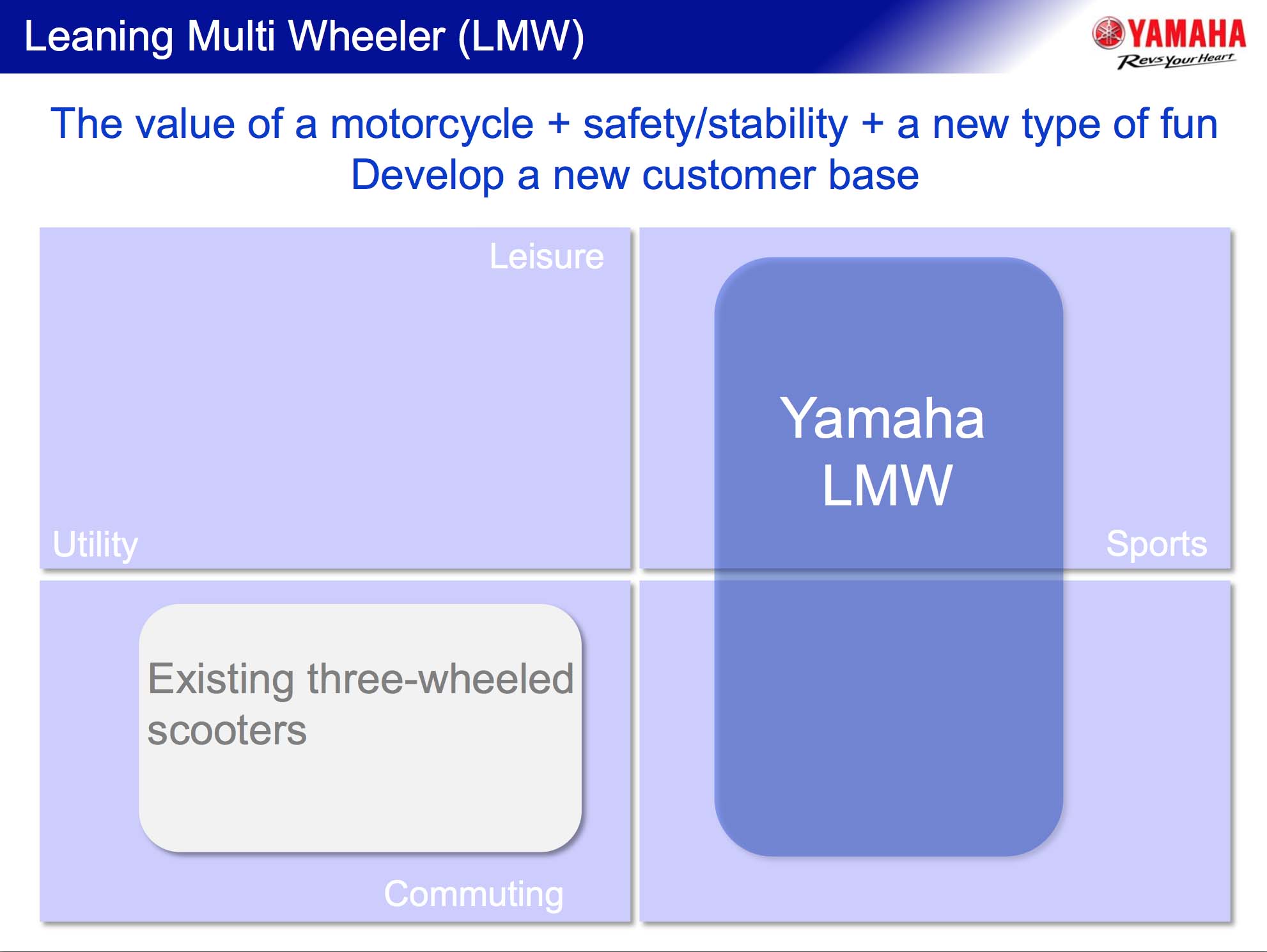 Unfortunately, all these details do not point towards the impressively designed Tesseract concept machine we pictured at the top of the page. It is, however, literally leaning more towards a three-wheeled scooter that is set to rival against Piaggio's MP3.
Yamaha's production commuter LMW is expected to debut at the Tokyo Motor Show later this year. No details on its powerplant were confirmed, but many predict the leaning commuter trike will probably have a 300cc or 400cc displacement mill. Speculations also stipulate it be priced similarly to the rivalling Piaggio (below).
Source: AsphaltAndRubber