Yamaha USA revealed its latest creation, the DT-07 flat tracker concept at the AIM Expo motorcycle show in Orlando, Florida last week.
Using a race-tuned version of the 689cc, parallel-twin engine that is powering the MT-07, the DT-07 is apparently a one-off concept that was built by Jeff Palhegyi Design and Yamaha USA's race department.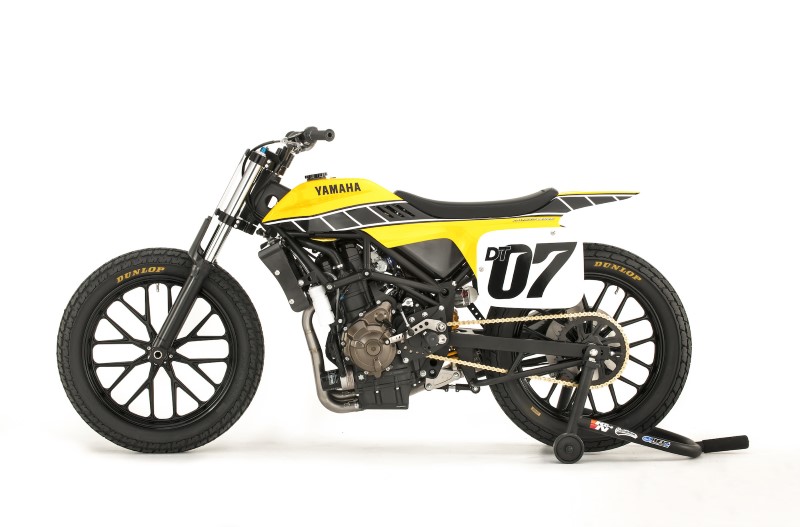 Sporting Yamaha's 60th anniversary celebration Speedblock paint scheme,  the DT-07 also comes with a straight-through exhaust system from Graves Racing.
Other notable highlights on the concept include the purpose-built frame, the swingarm with an adjustable pivot and link system, modified R6 conventional-style forks, Ohlins rear shock, as well as Propulsion Labs wheels.
Derek Brooks, Motorcycle Product Planning Manager for Yamaha USA said: "One of our specific goals with the Yamaha DT-07 was to retain some of the FZ-07's styling cues. I worked with Jeff Palhegvi on the design of the bike and we literally used the FZ-07's fuel tank cover as the basis for the body mould on the DT-07 Concept. The entire bike was essentially built from scratch, and it is Yamaha's interpretation of what a dirt tracker designed from the ground up in 2015 should look like."