Among the many vendors during Motonation 2017, a few caught our attention.

There were many vendors during the event but these catered specifically to motorcycle users.

We hope to see more in the next edition of Motonation.
As we reported earlier, the Motonation 2017 finale saw the participation of motorcycle manufacturers, besides automotive-related distributors, suppliers and vendors of every kind. (Click here for the report.)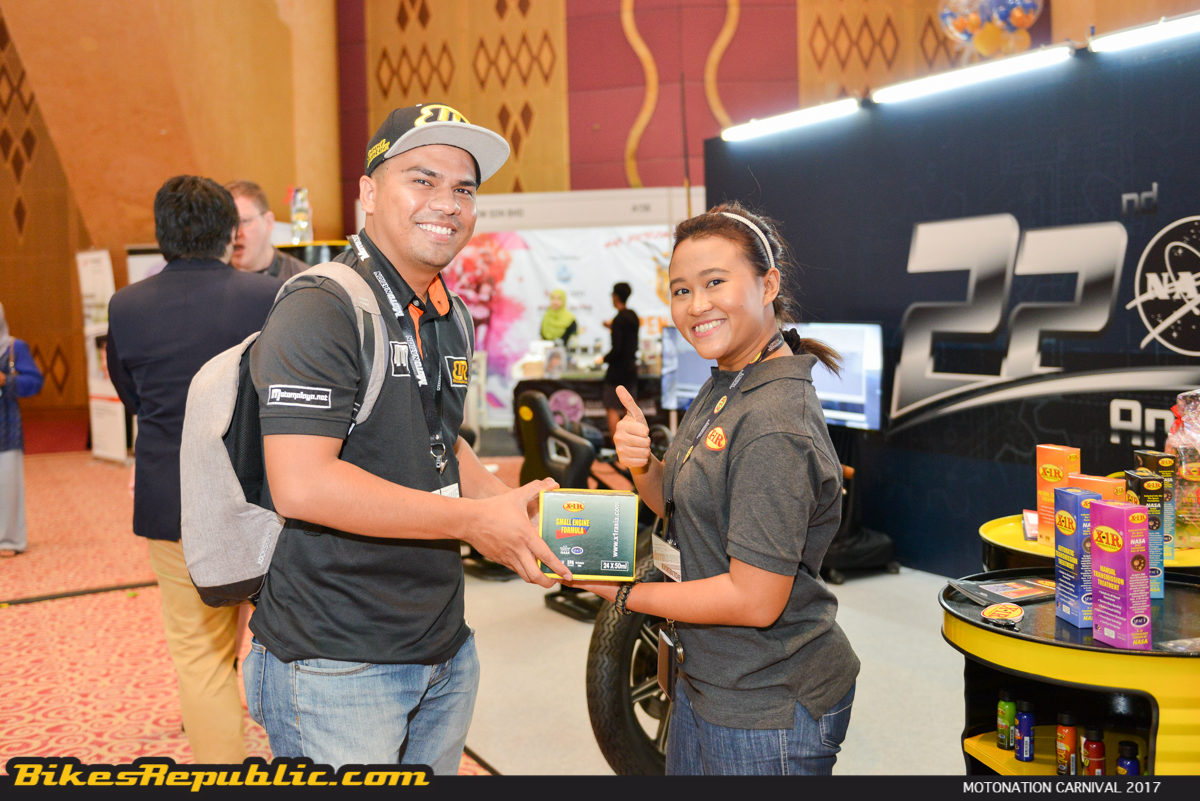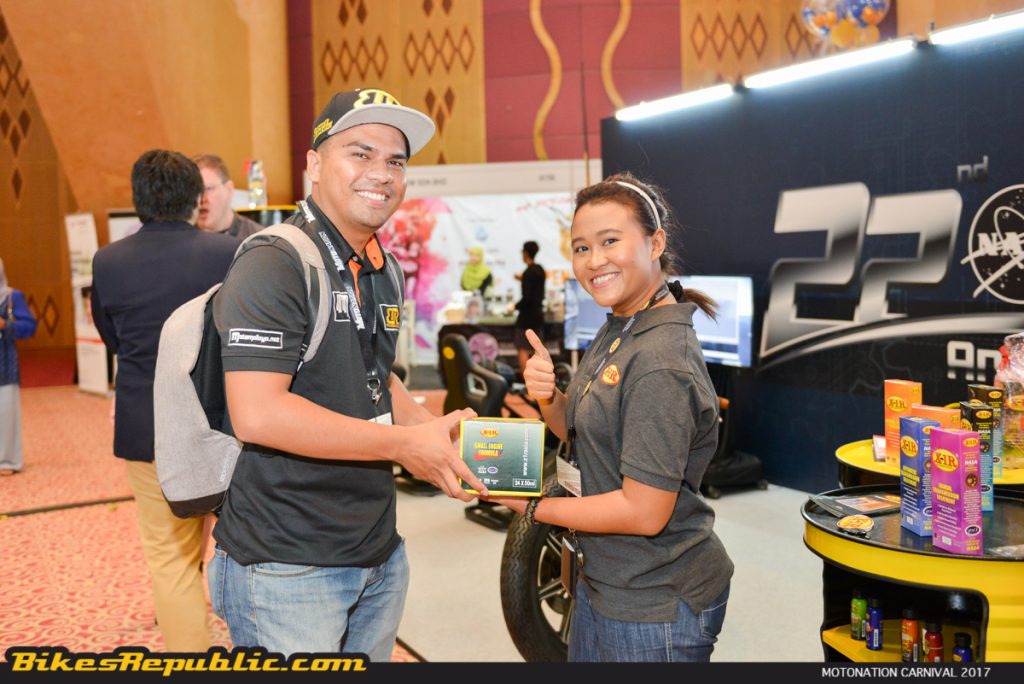 The most prominent in terms of motorcycle products, however, were X-1R, WD-40 and Modenas.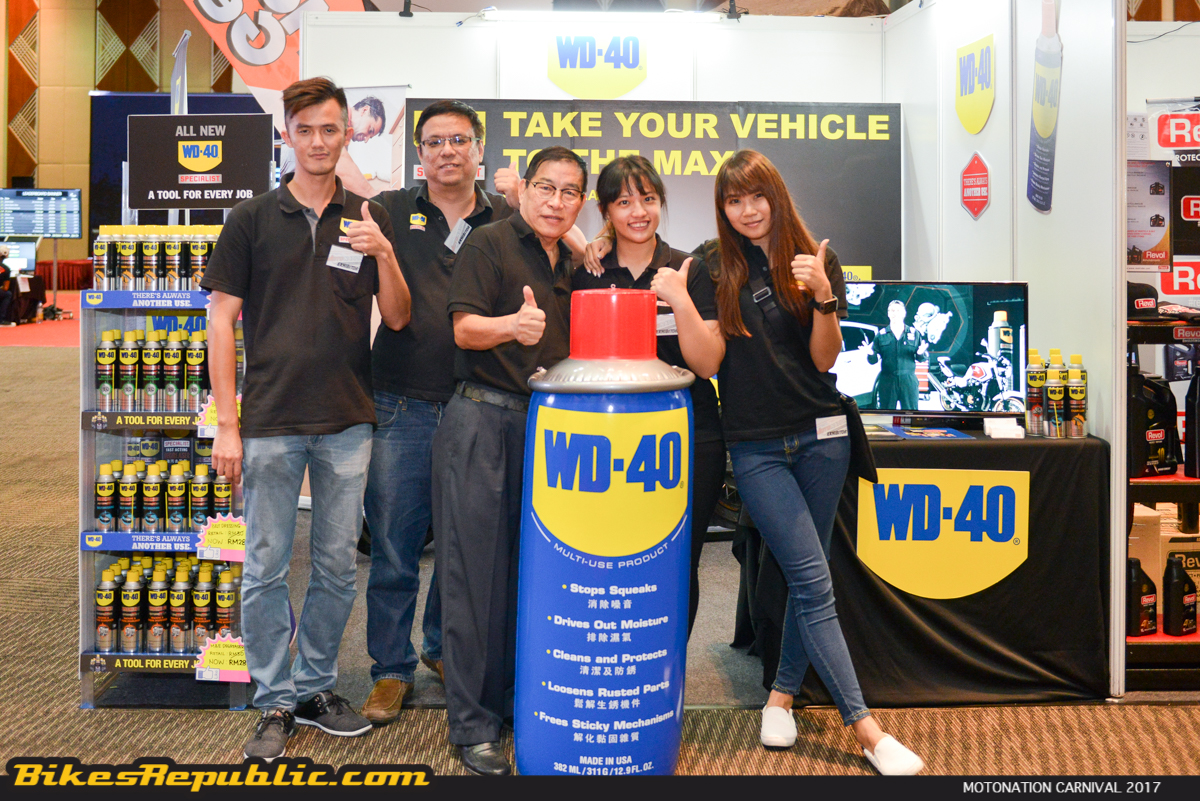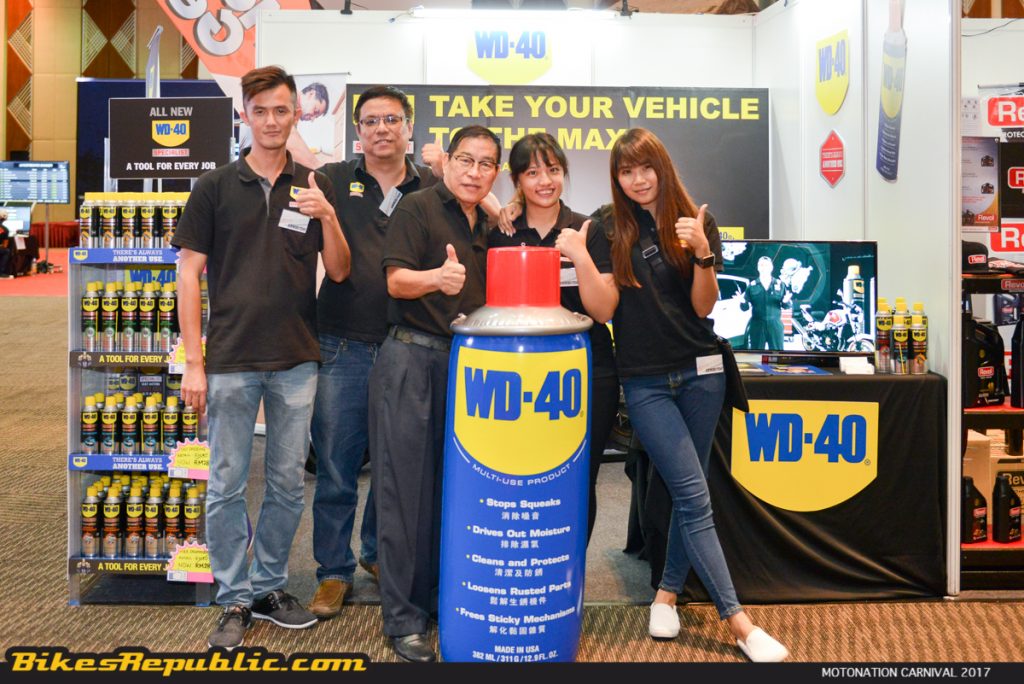 Modenas' main pavilion in Hall A was erected over a large area and consisted of their latest motorcycles, including the massively successful Pulsar RS200 and NS200, the latter mounted in a wheelie position as part of the photo booth.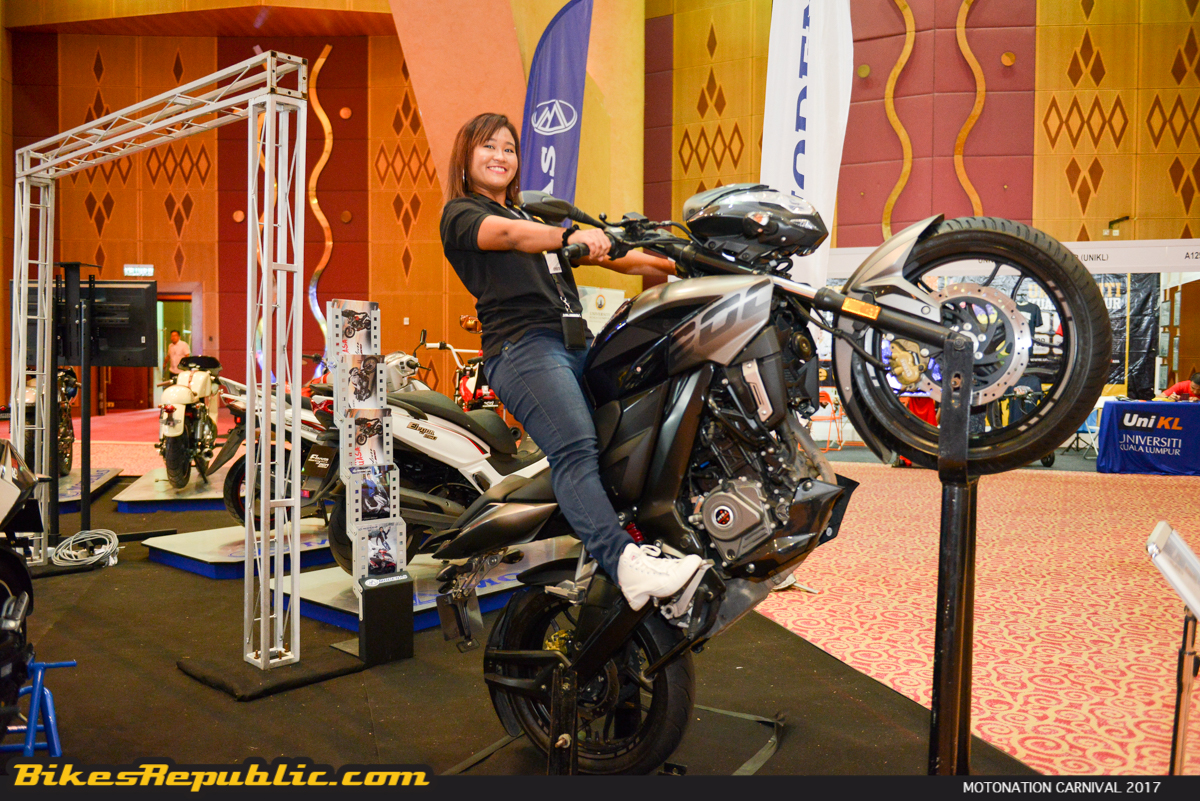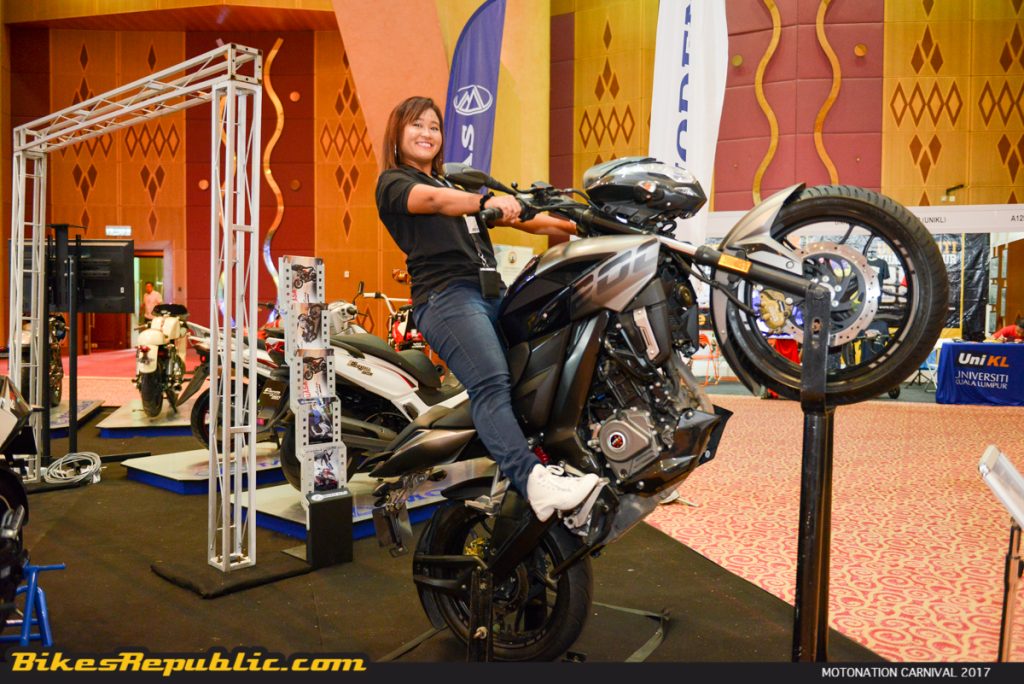 More significantly, Modenas also displayed the customized V15 bikes for the SUPER MOD contest (as part of the Bakat Besi competition). The bikes were then judged by AMD Showmaster, Neil Blaber, who also judged the Motonation custom bikes competition.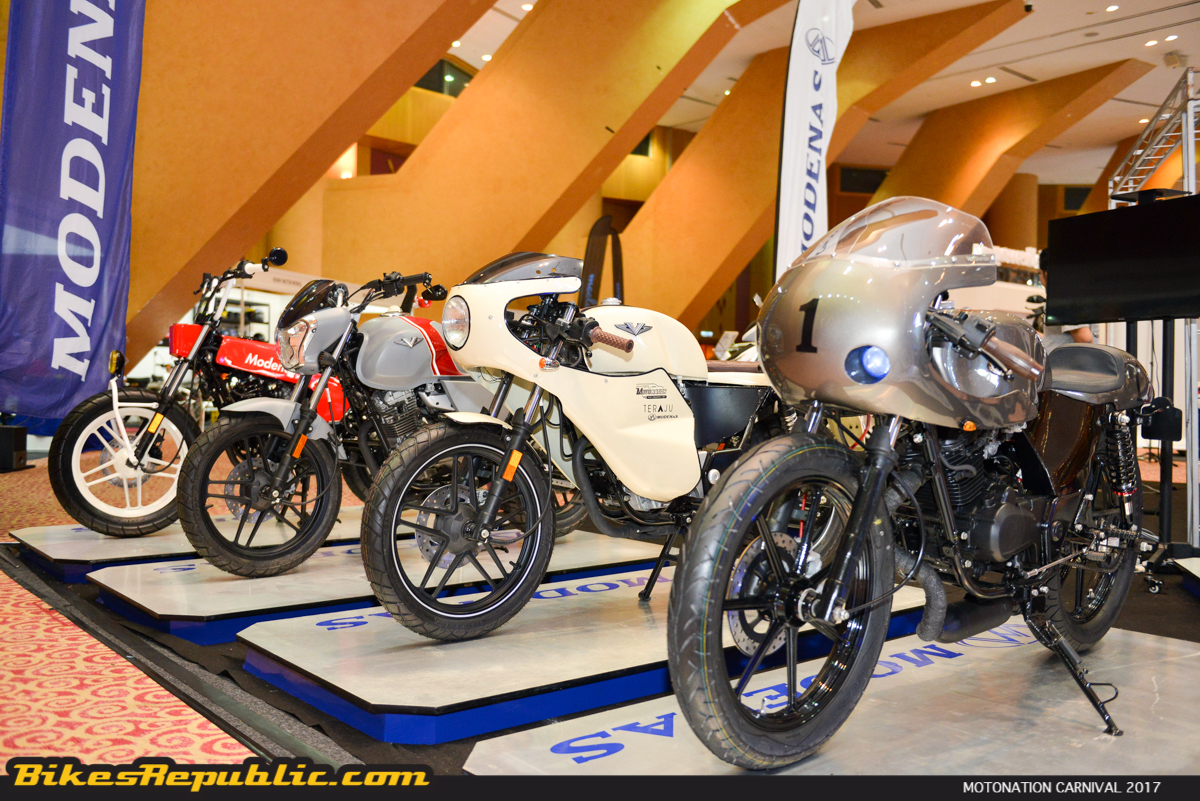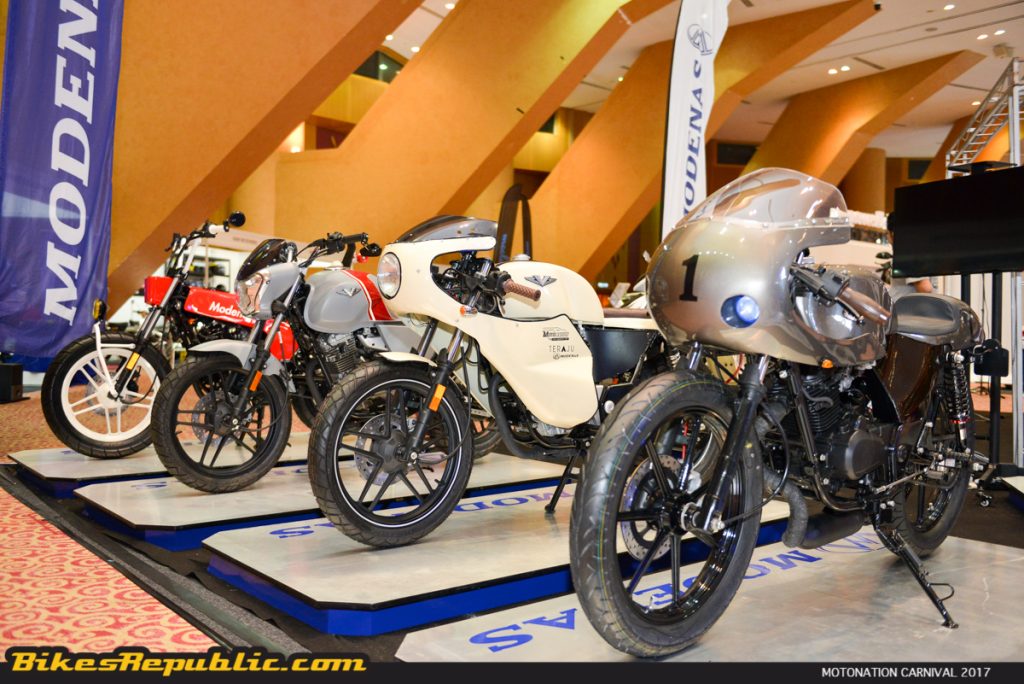 Modenas also had a smaller booth at the mall area, next to the main stage. Here, they displayed the Cub Prix race bikes. Their riders made a short demo run during the official launching of the event on Saturday.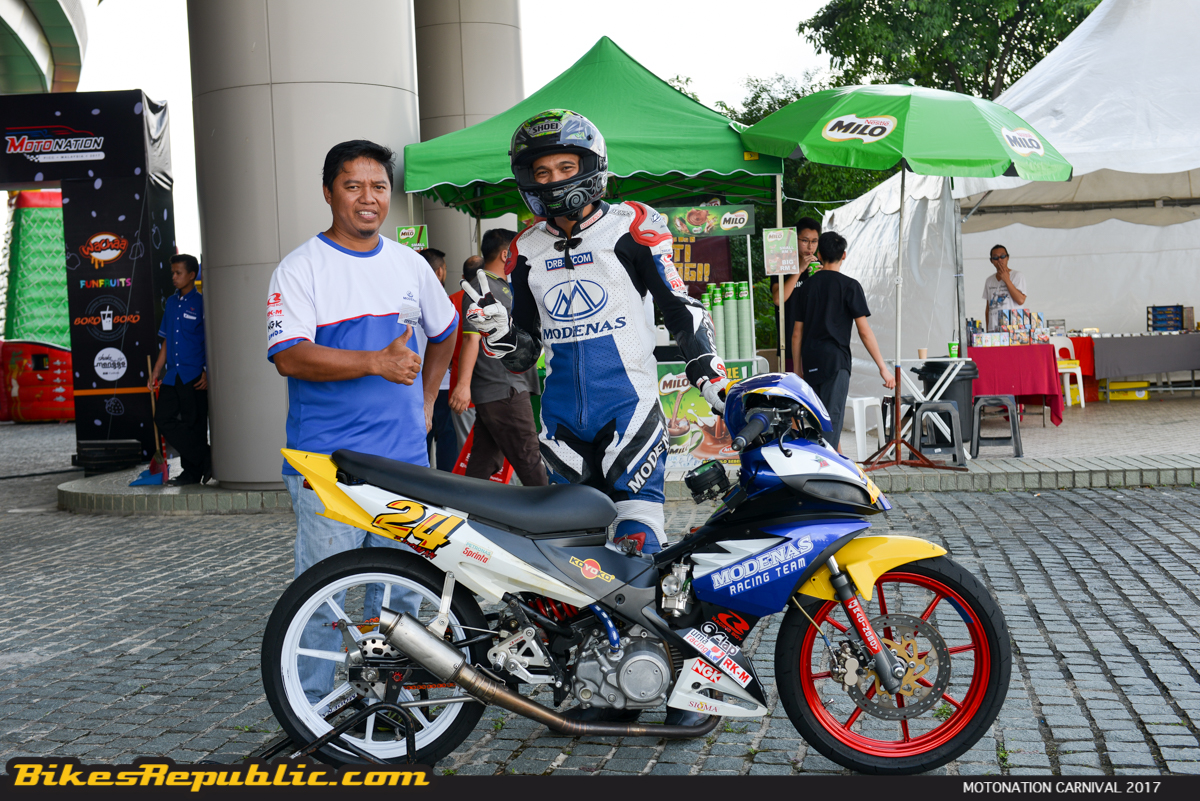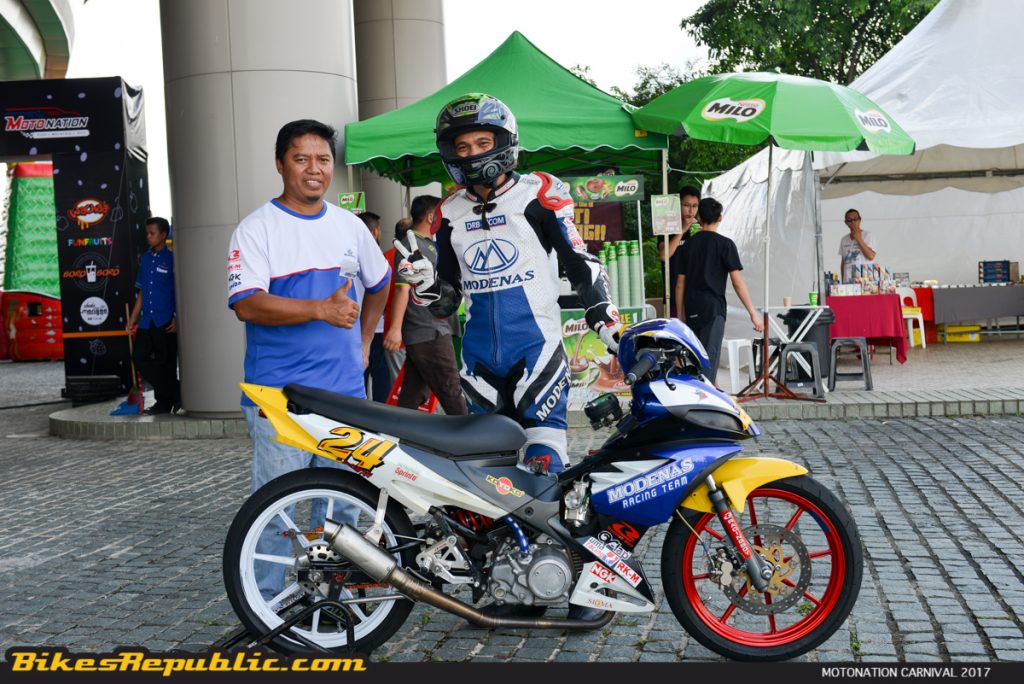 X-1R's booth in Hall A were fully converted to reflect on the lubricant specialist's famous yellow corporate colour and theme. X-1R supplies lubricants and engine maintenance products, hence their unique products in little bottles were displayed on oil drums painted yellow, that had the front portion removed to form display stands.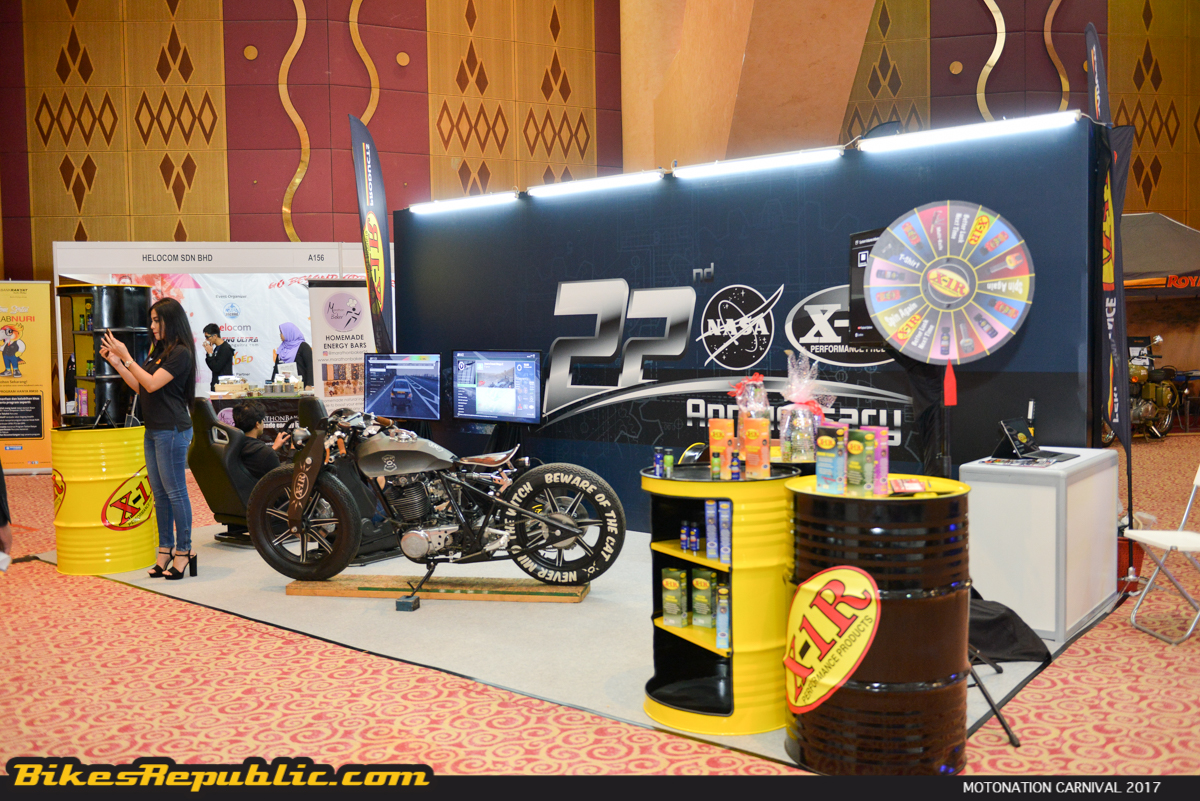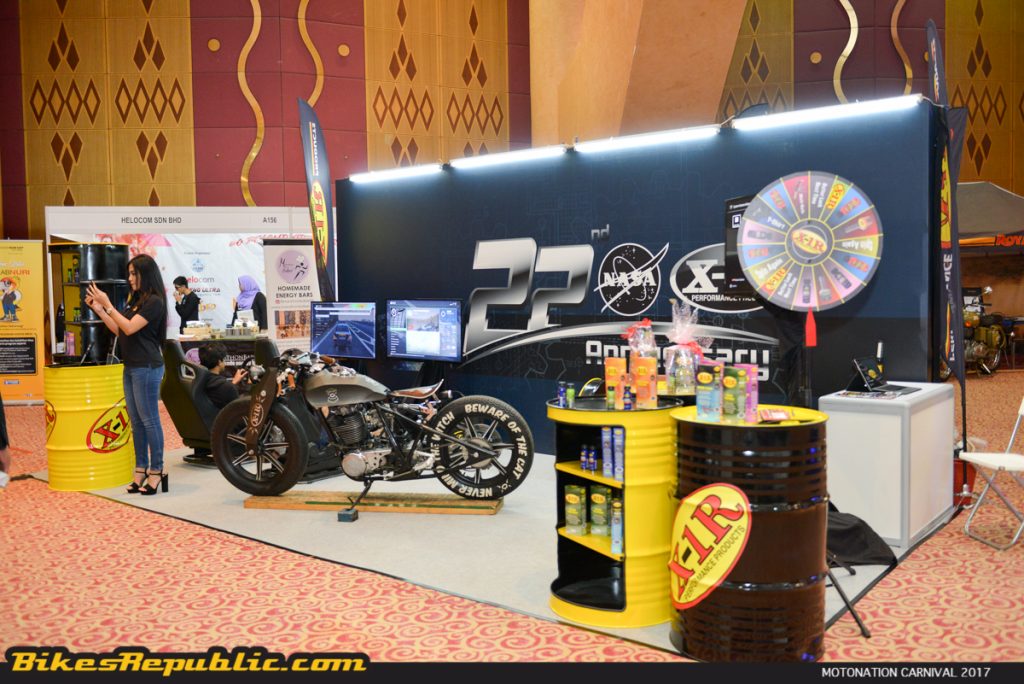 Products included the Octane Booster, Small Engine Treatment, Fuel System Cleaner, Engine Flush, Petrol System Treatment and many more.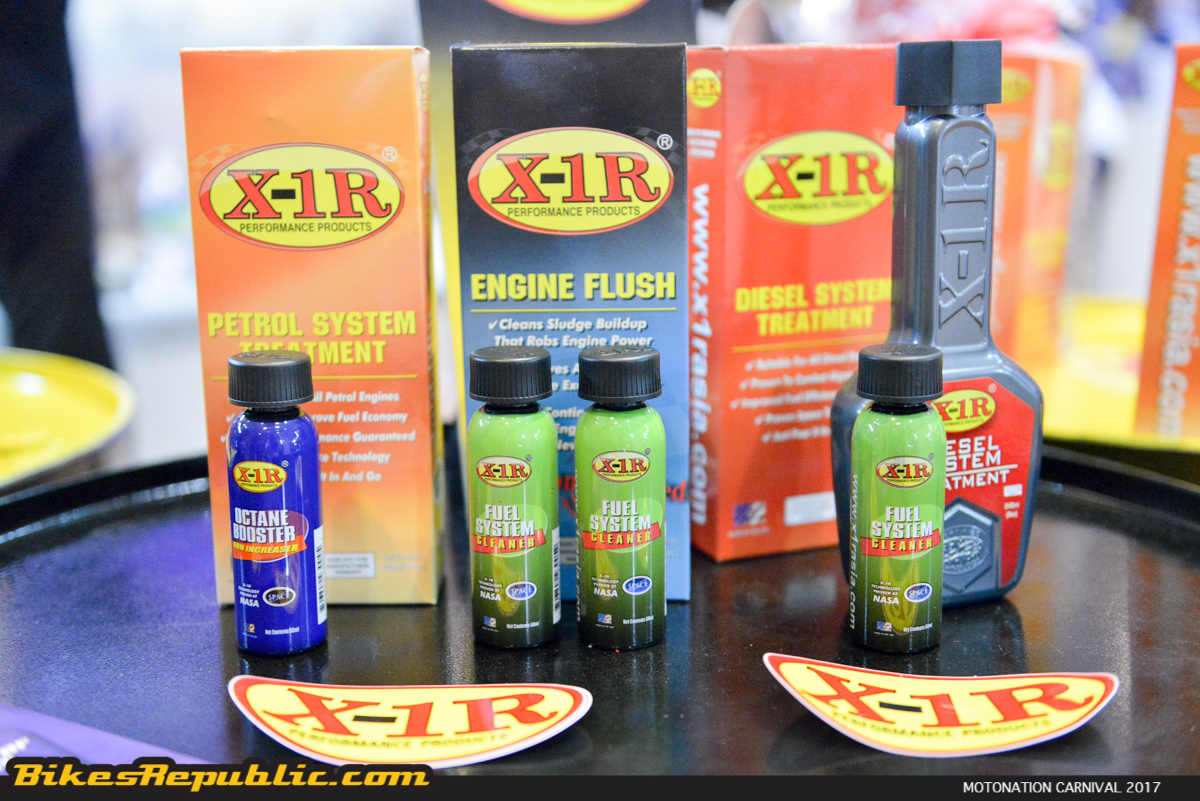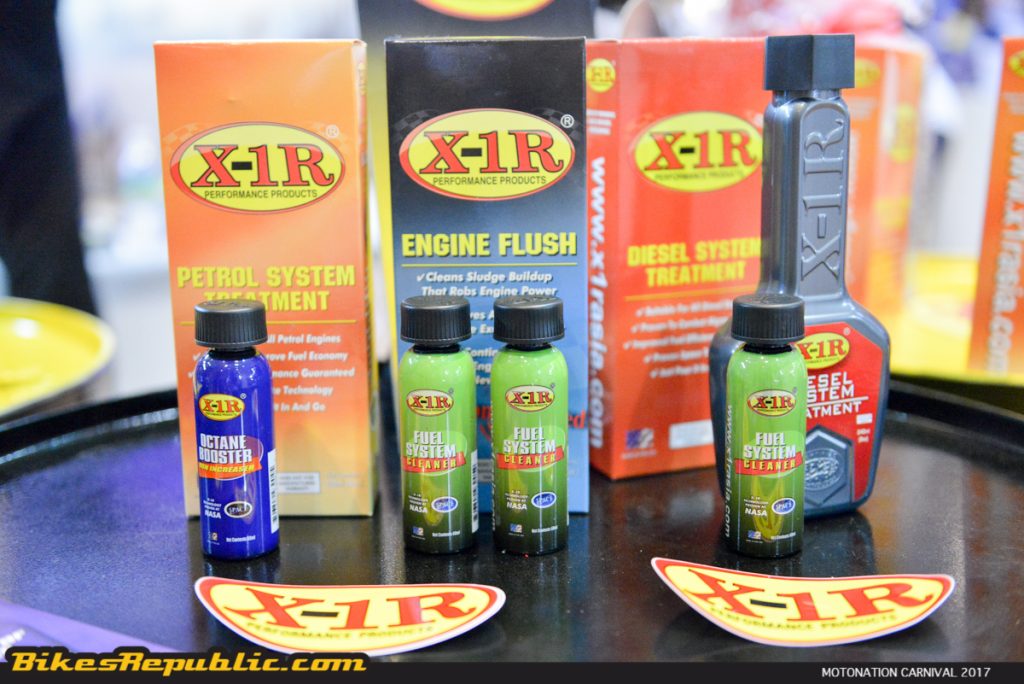 There were two driving simulators for visitors to try their hands on. There was also a custom bike by Bigcat Customs being displayed centrally and prominently at the booth. Other activities included a huge 50% promotion for their products and visitors stood the chance to win special gifts by spinning a "wheel of fortune."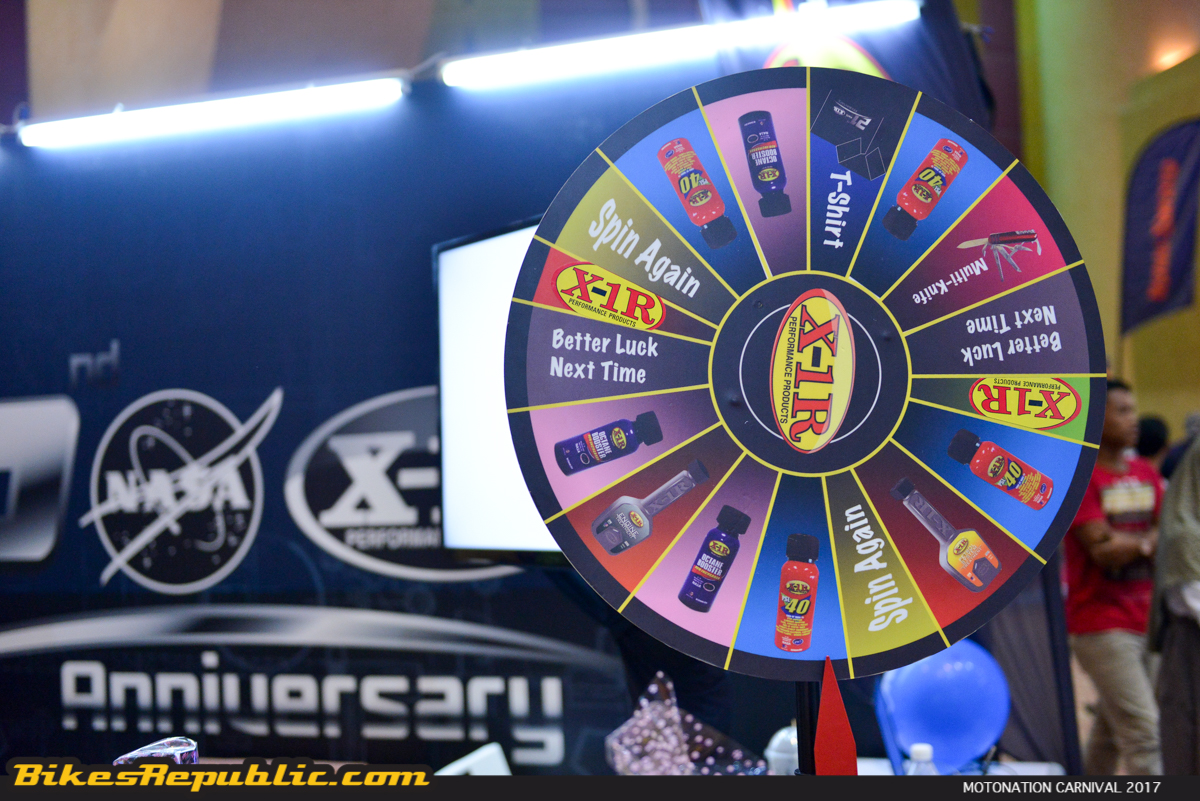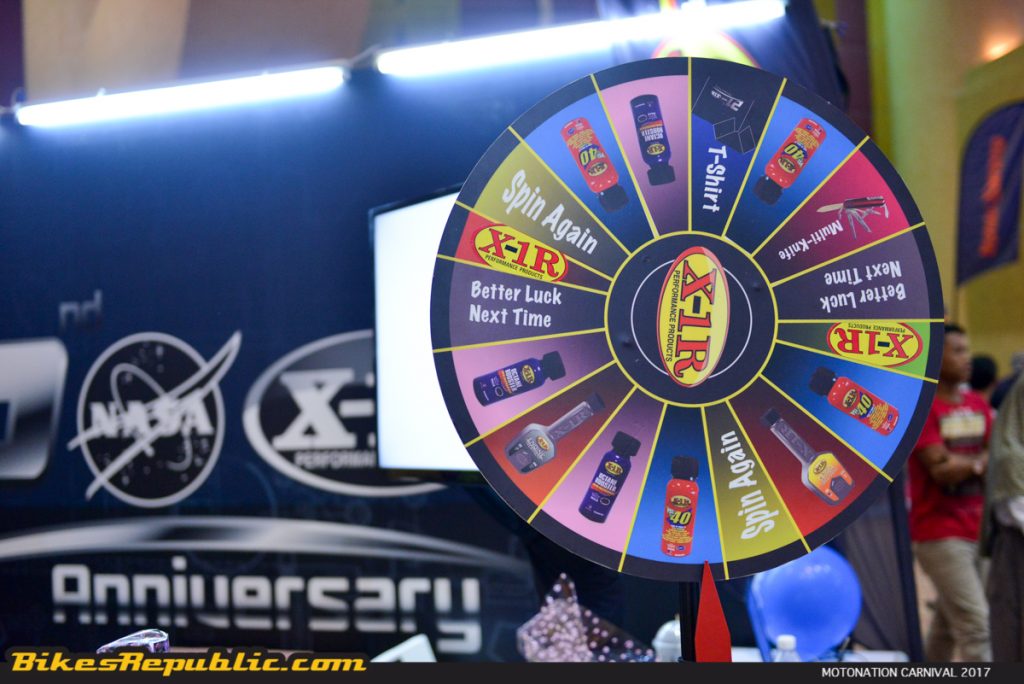 Over to Hall B was WD-40, the infamous multipurpose penetrating oil. WD-40 was running a special promotion for the original yellow and blue can product, starting from just RM10 for the smallest can to just RM12 for the largest!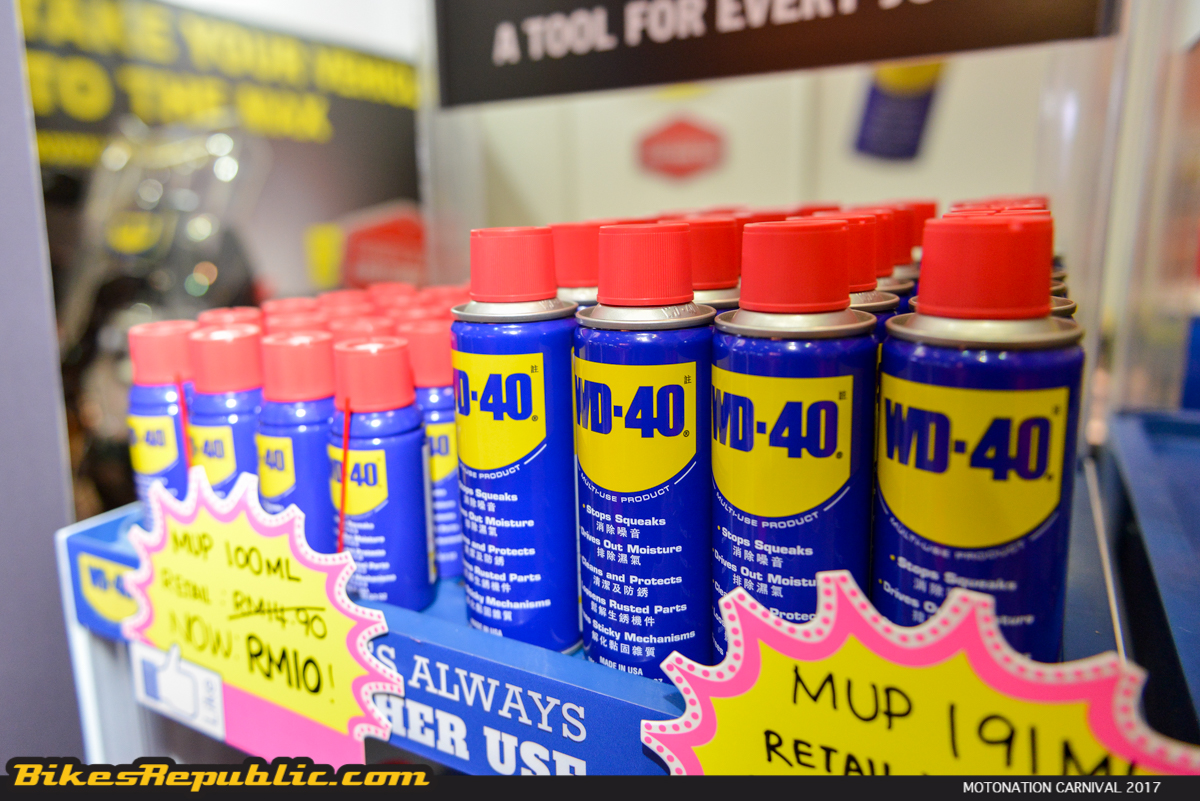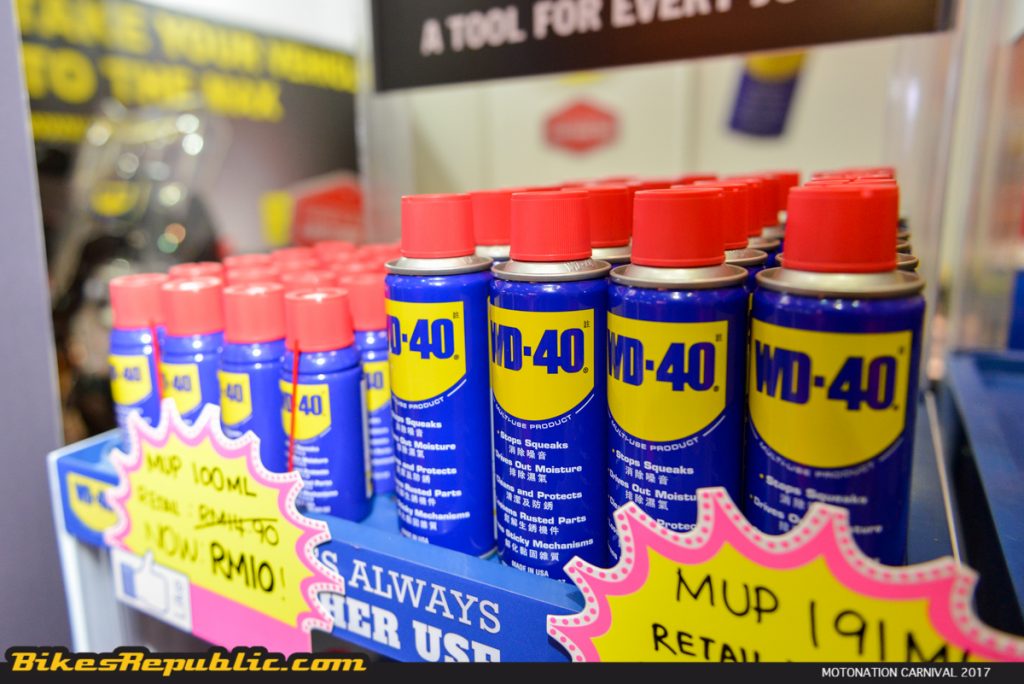 However, WD-40 had also introduced a new line of maintenance and cleaning products during the event, which they had demonstrated their effectiveness in cleaning a KTM 1290 Super Adventure T. The 2-year-old bike looked spanking new when they were through with it.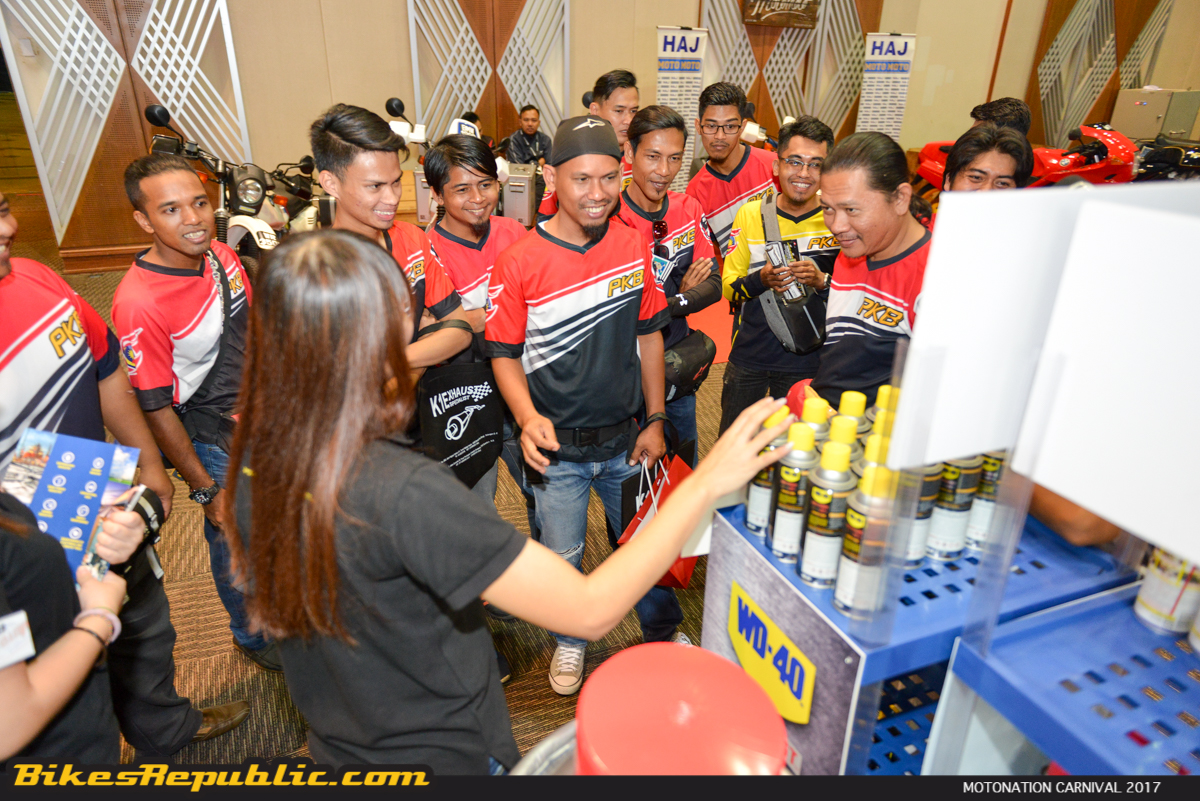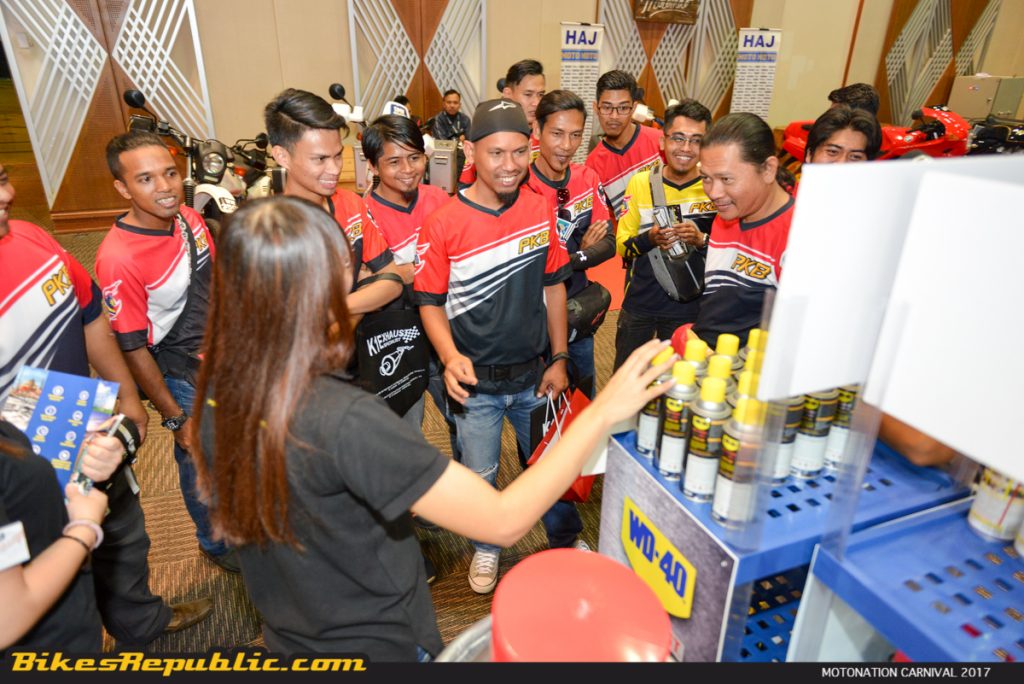 The products included the Engine Degreaser, Parts Cleaner, Chain Lube and so forth.