The Triumph 3HW was one of Triumph's motorcycles produced for the military.

It served throughout the Second World War.

This particular example belongs to celebrity Wak Doyok.
You'll never know what kind of treasures will show up at the dealerships of classic motorcycle marques. Well, Triumph Motorcycles is the world's second oldest motorcycle manufacturer, after all.
We were picking up the 2018 Tiger 800 XCx from Triumph Motorcycles Malaysia in Petaling Jaya for testing and review, when we spotted a "baby blue" vintage motorcycle sitting in the cargo bay of a 4×4 pickup. Imagine our surprise when it turned out to be 1940s Triumph 3HW, belonging to the popular celebrity Wak Doyok!
The Triumph 3HW wasn't only a vintage bike but it had a significance in the history of motorcycles.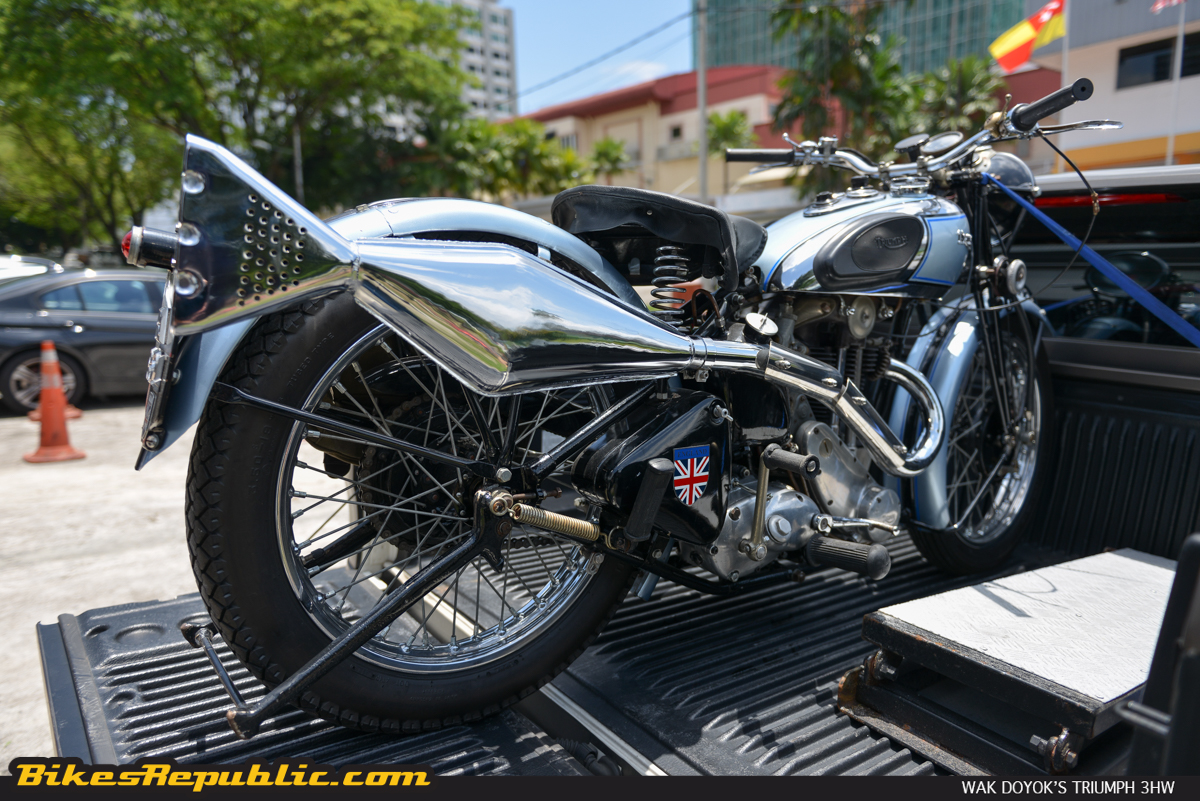 When World War II broke out in September 1939, the War Office requisitioned (sapu habis, in local speak) Triumph's entire stock of civilian motorcycles. Triumph, based in Coventry at the time, went on to develop the 3TW specially for the military.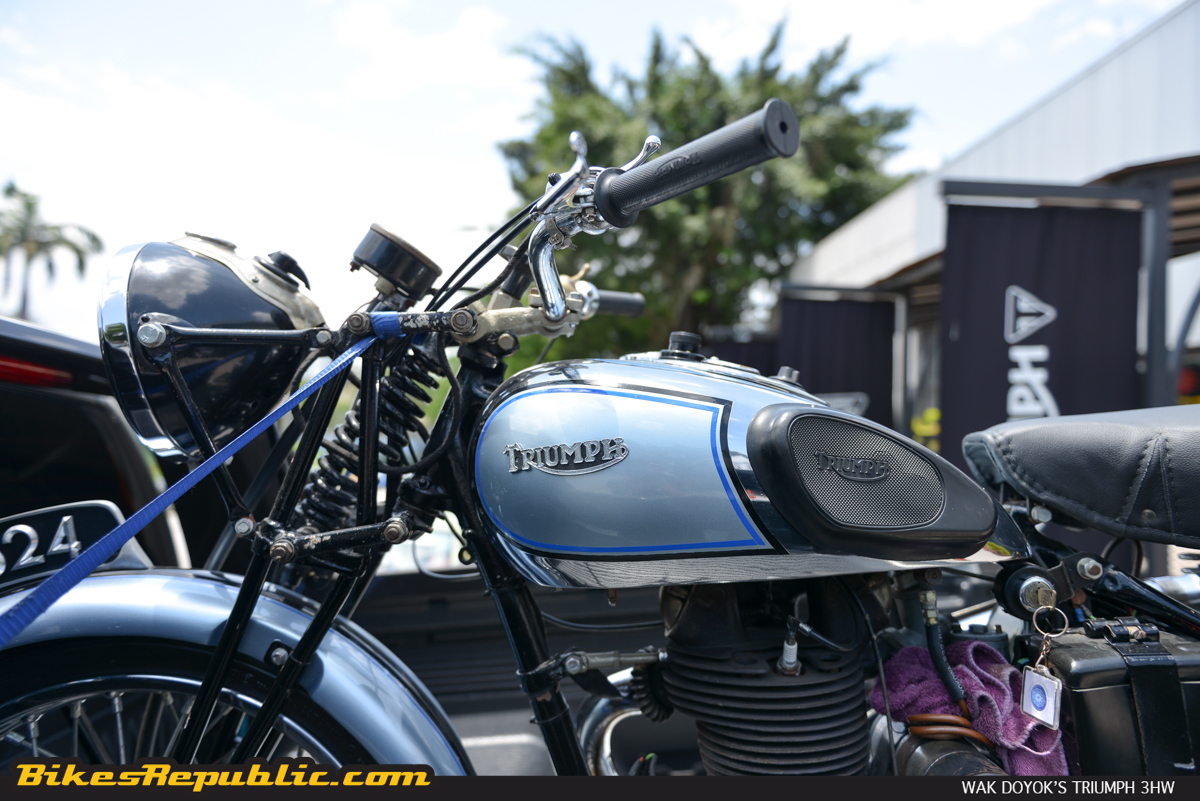 But on the night of 14th November 1940, the Luftwaffe (German Air Force) conducted a bombing raid on the city and devastated the Triumph factory along with the production of the 3TW. Many records of Triumph motorcycles since its heydays were also destroyed.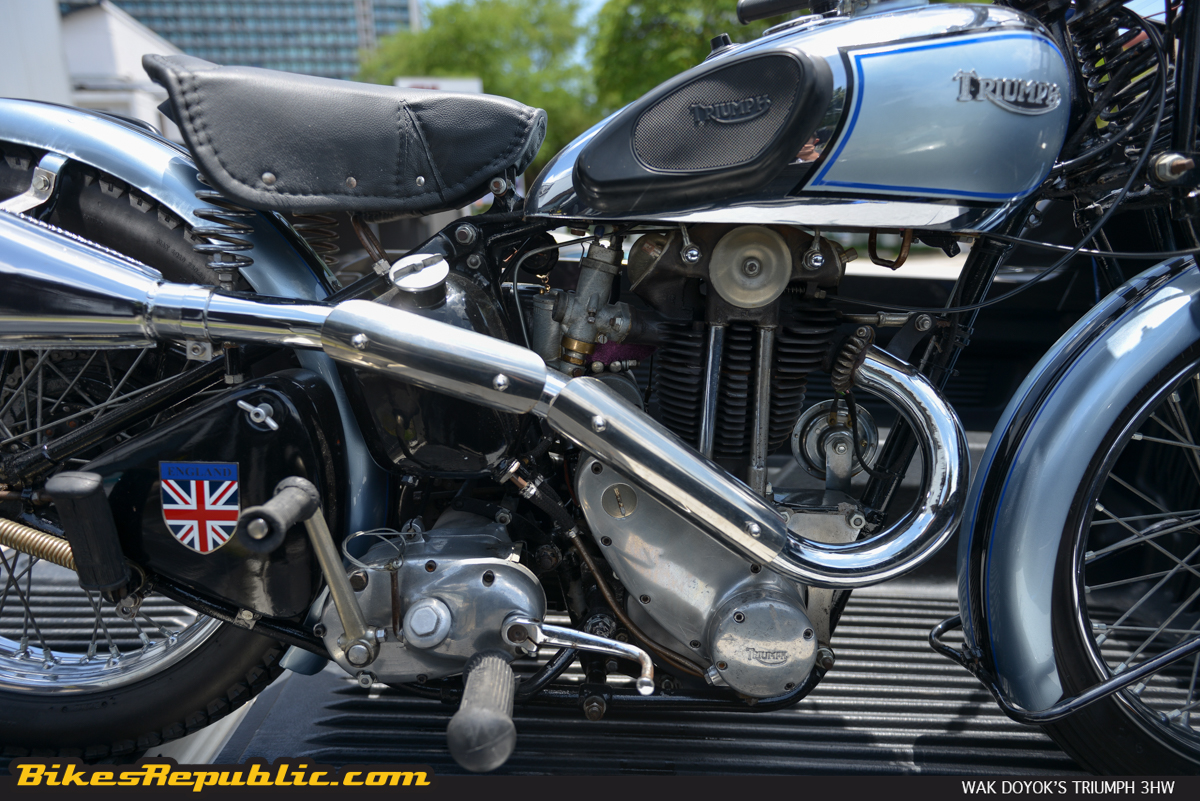 Triumph converted an oil foundry in Meriden, Warwickshire and started producing two single-cylinder motorcycles – the side-valve 3SW and the overhead-valve 3HW. The 3HW was based on the Tiger 80 sport roadster.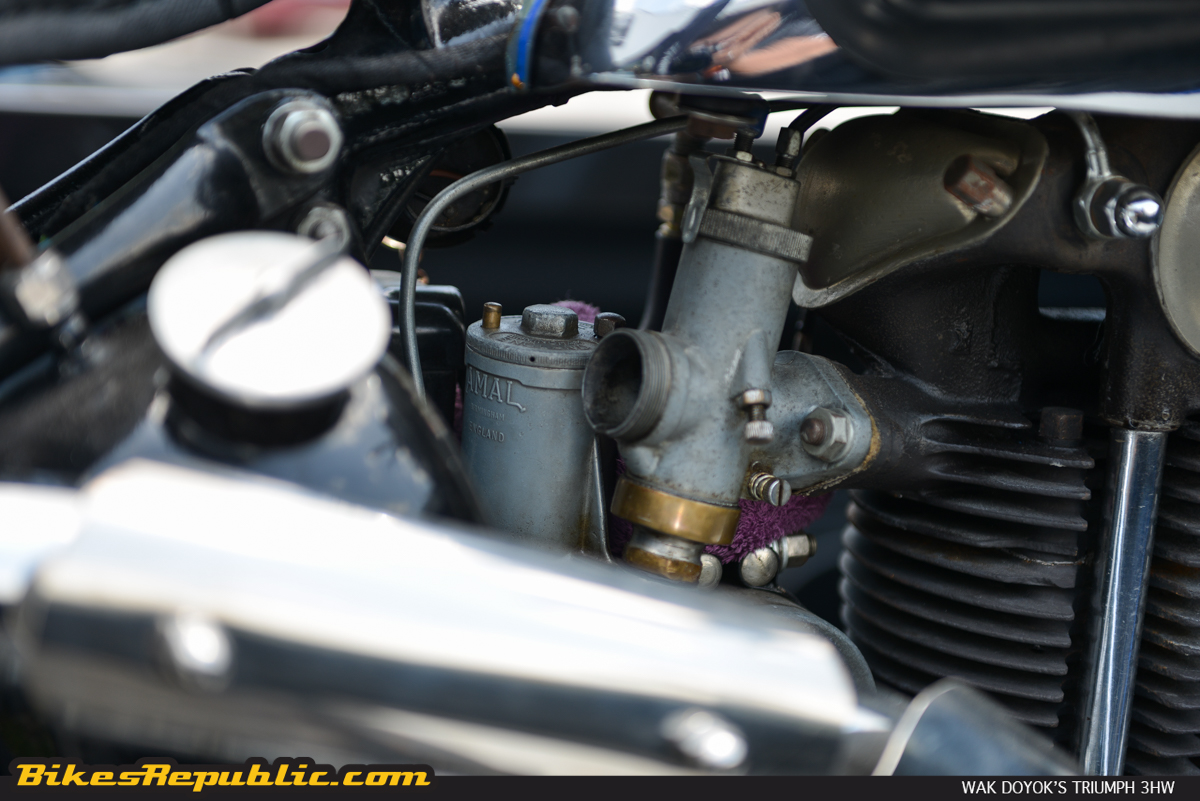 The 3HW's rocker boxes were cast integrally with the cast-iron cylinder head, as opposed to the Tiger 80's separate aluminium allow rocker boxes. The engineers resorted to cast iron as aluminium was in short supply.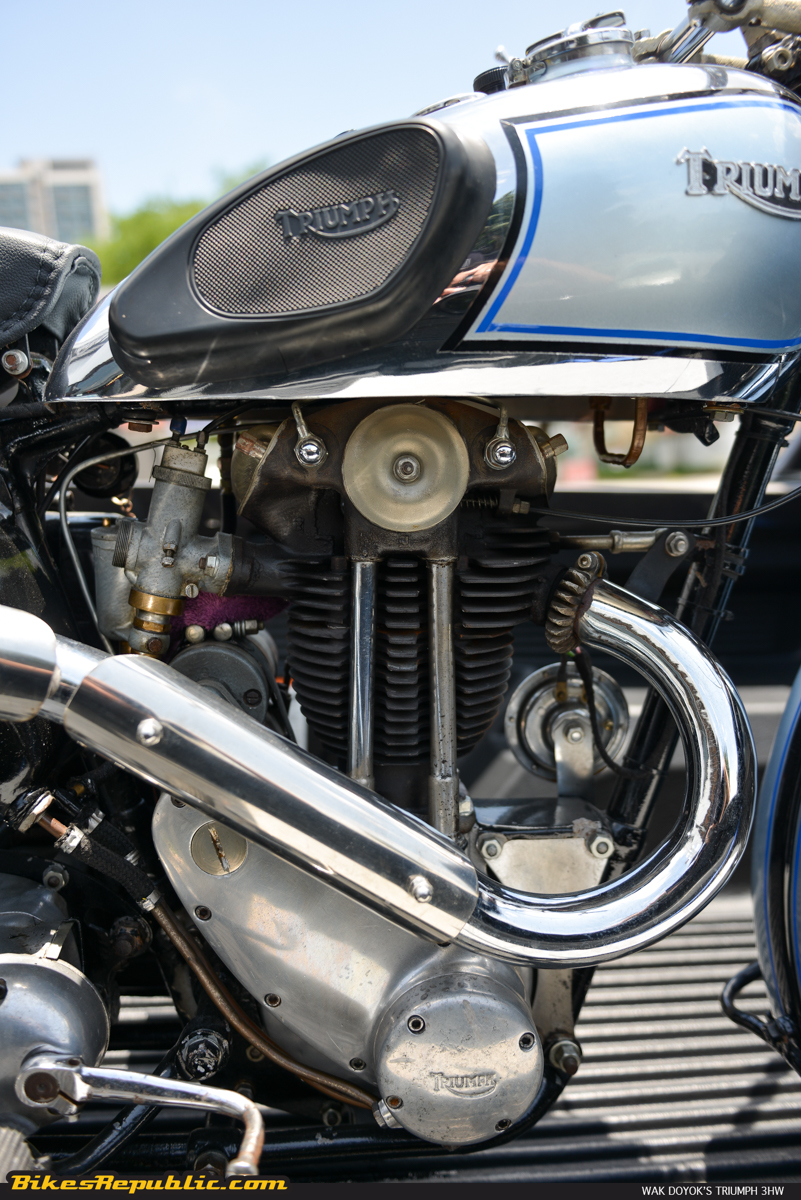 Being more powerful than the 3SW, the 3HW eventually saw service in dispatch duties and general liaison for the Royal Navy in North Africa, India and Greece. In fact, the Greek Army used the bike from 1942 all the way to 1952.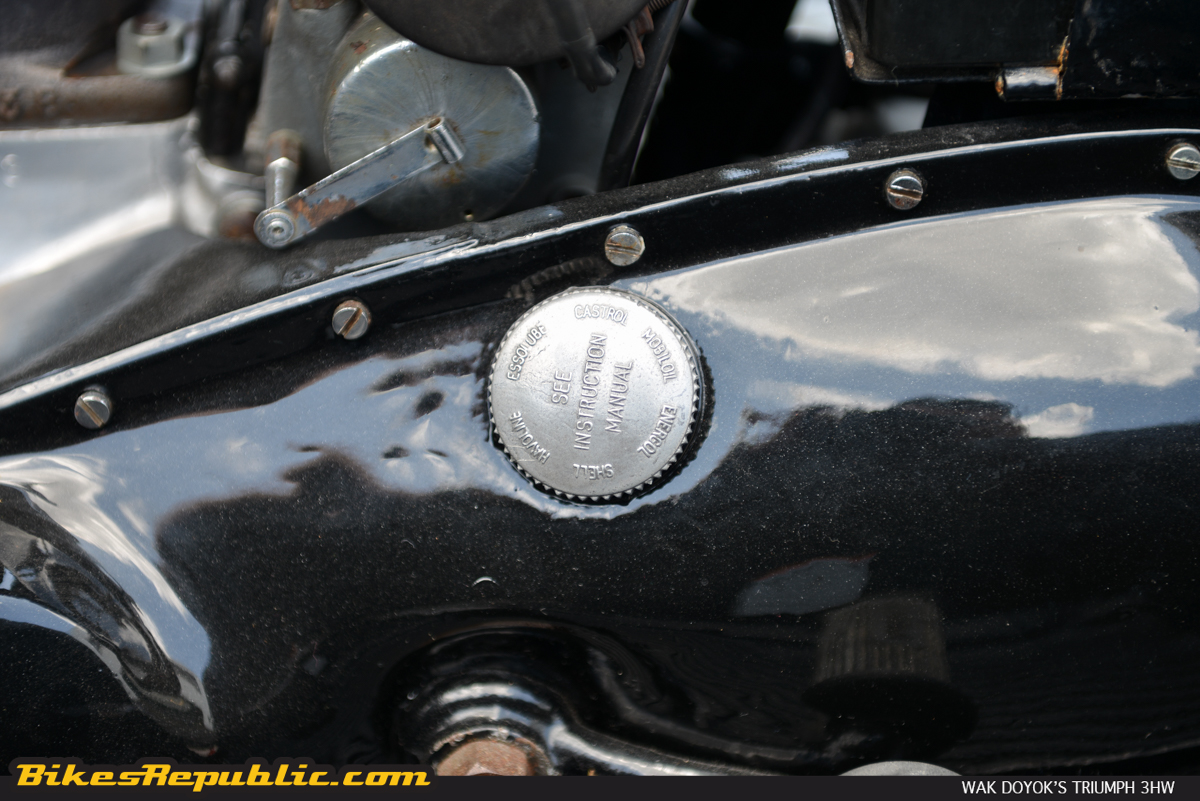 The 343cc, air-cooled, single-cylinder engine had bore X stroke dimensions of 70mm X 89mm, a compression ratio of 6.7:1, and produced 17 bhp at 5200 RPM, pushing the bike to a top speed of 115 km/h.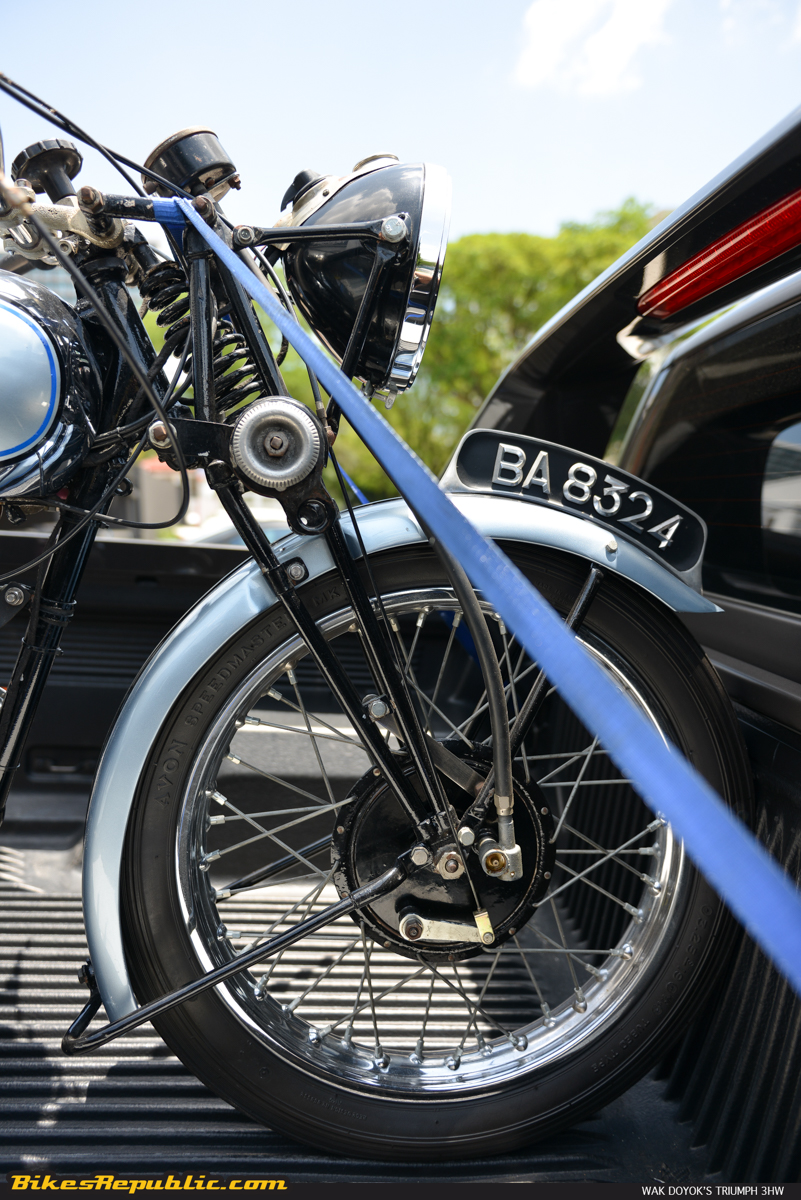 Wak Doyok's bike here shows the 3HW serial number stamped on the crankcase, but the fuel tank/instrument cluster could've been replaced with a 3H Deluxe model's. Regardless, it's still one awesomely beautiful motorcycle. Watch this video of Wak Doyok riding the bike, posted on 29th September 2017. Thank you Wak Doyok for letting photograph your bike!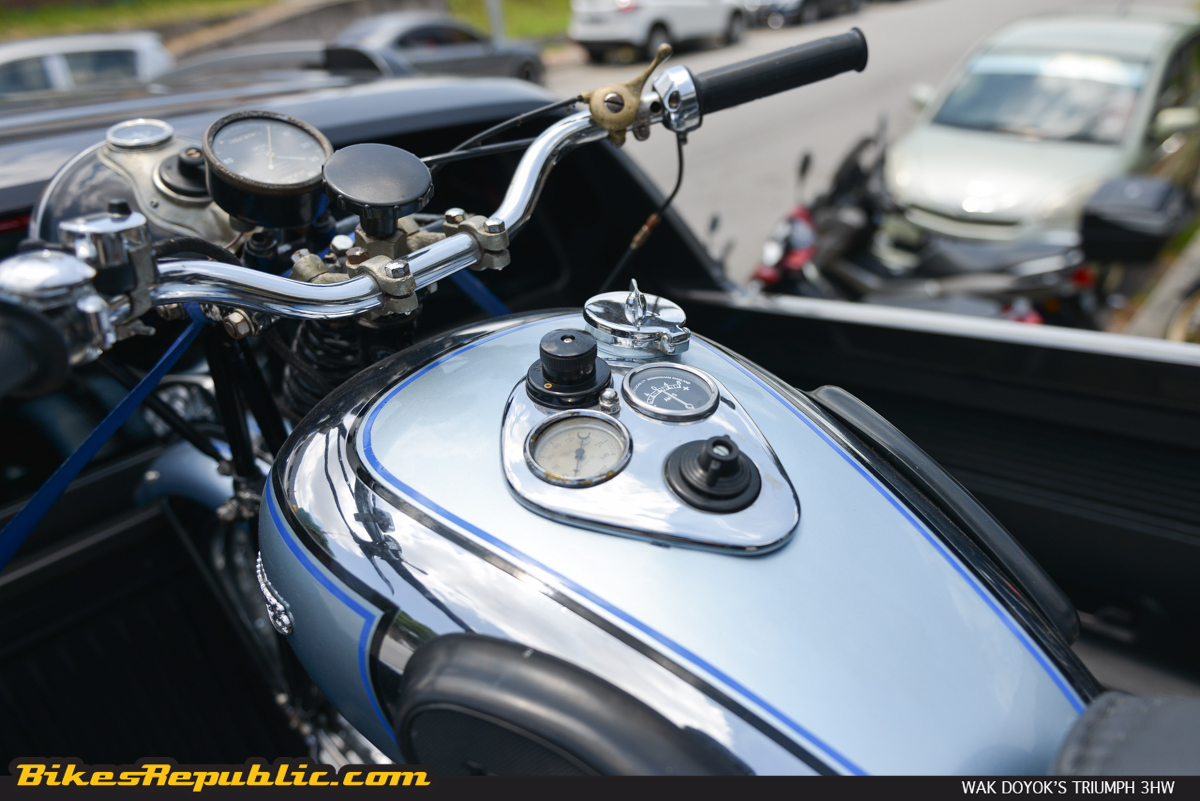 PICTURE GALLERY