Having unveiled the Ignition concept at last month's EICMA show in Milan, Victory Motorcycles revealed another concept yesterday, called the Combustion concept at the ongoing New York International Motorcycle Show.
Powered by the brand's Project 156 liquid-cooled 1200cc 60-degree V-Twin engine and chassis just like the Ignition concept, the Combustion was built by Zach Ness of Victory's long time collaborators, Arlen Ness Motorcycles.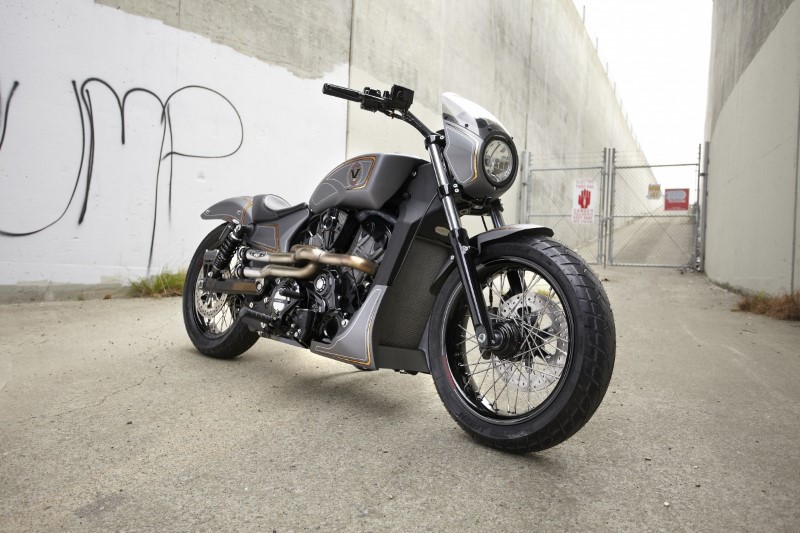 Looking quite close to being production-ready, the Combustion is said to have taken inspiration from muscle cars with a focus on high horsepower and low weight.
According to Victory, the Combustion uses the same rear suspension and swingarm as the Ignition, but the former's fork is less beefy and not inverted like the previous concept's front suspension.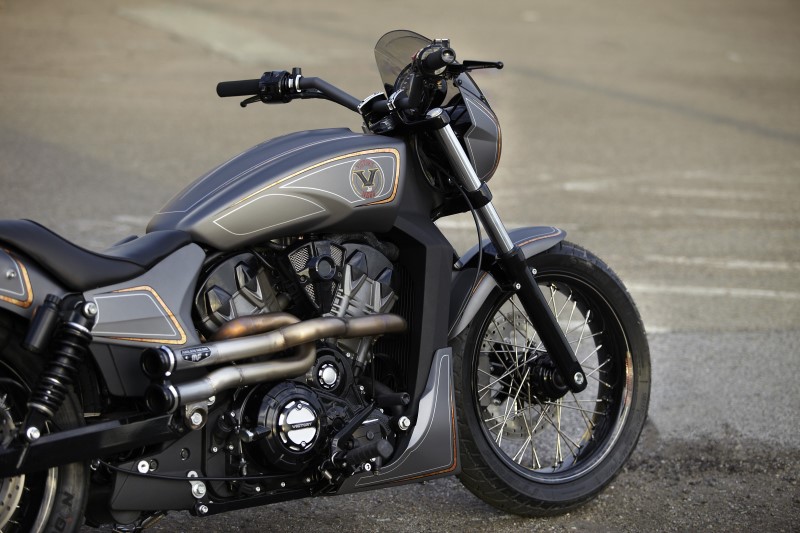 Custom features included knurled grips, Wright spoke wheels with billet hubs and rims, custom-painted Brembo radial calipers and beveled brake rotors.
Gary Gray, Victory's product director said, "This new engine offers the most versatility in American motorcycling. Both of the concepts – Ignition and Combustion, are intended to show what this motor is capable of in very distinct, visual forms. While the bikes are different, the powertrain is capable of delivering the performance in both cases."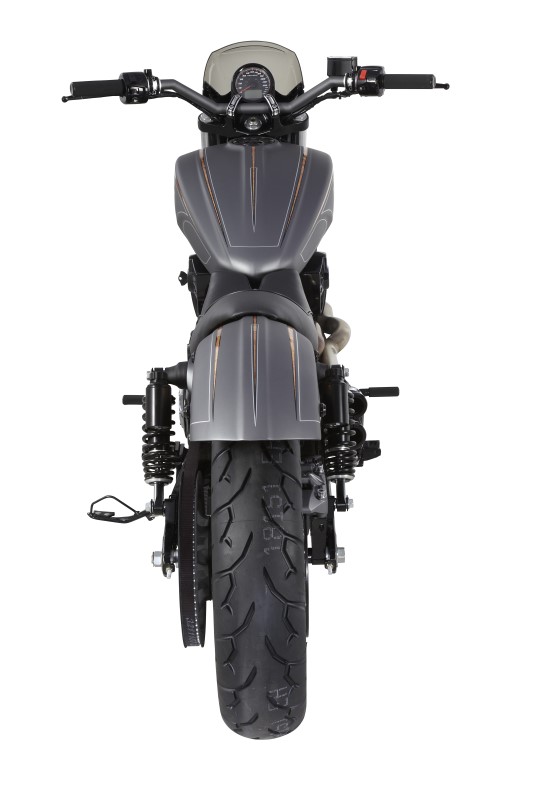 Victory says that the Combustion is its final 1200cc concept, following the Ignition and the Project 156 bike that raced at Pikes Peak.