The 2017 Kawasaki Ninja 650 & Z650 were launched back in January 2017, these are two of the most versatile bikes Kawasaki has launched to date.
Kawasaki Japan stated that there will be an Akrapovic full exhaust system for those who wish to have a performance upgrade.
The Akrapovic Racing Line (titanium) full system exhausts offer weight reduction for better handling and performance boost for more power and torque.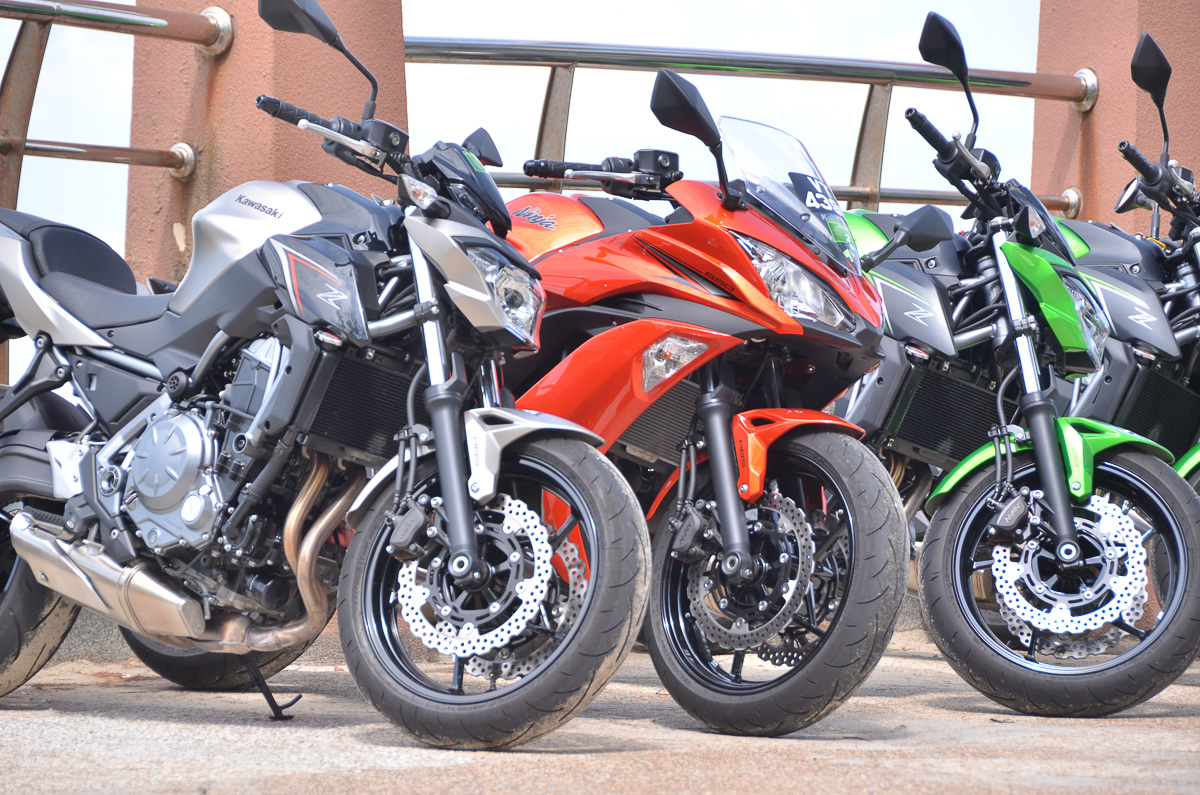 The 2017 Kawasaki 650 series has been around for almost a year now and we honestly have to say that they're probably one the most versatile middleweight bikes we've seen especially for 2017. Both the Kawasaki Ninja 650 ABS and Z650 ABS took us on some amazing journeys in both style and comfort.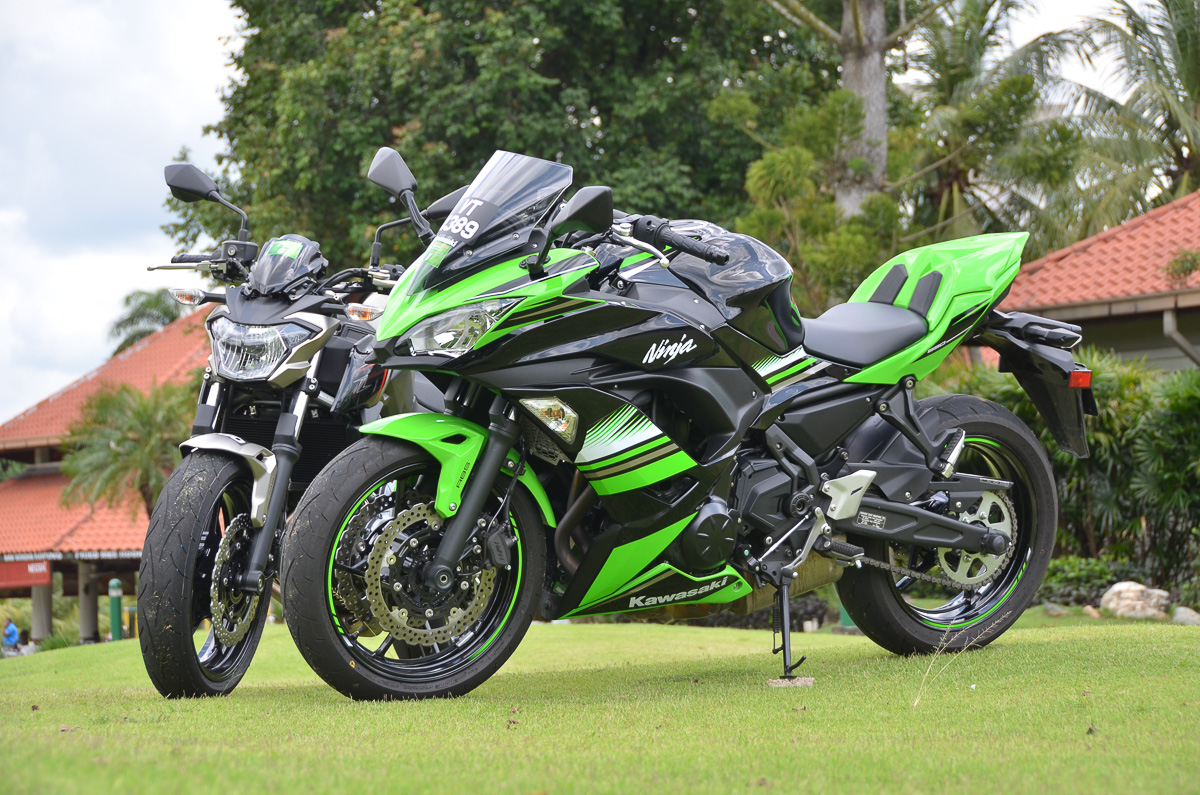 When the bikes were launched or previewed back in January of 2017, we were promised some amazing things from Kawasaki Motors Malaysia (KMSB). Together with the 2017 Kawasaki Z900 ABS and Kawasaki Versys-X 250, all four of the 2017 models delivered brilliantly.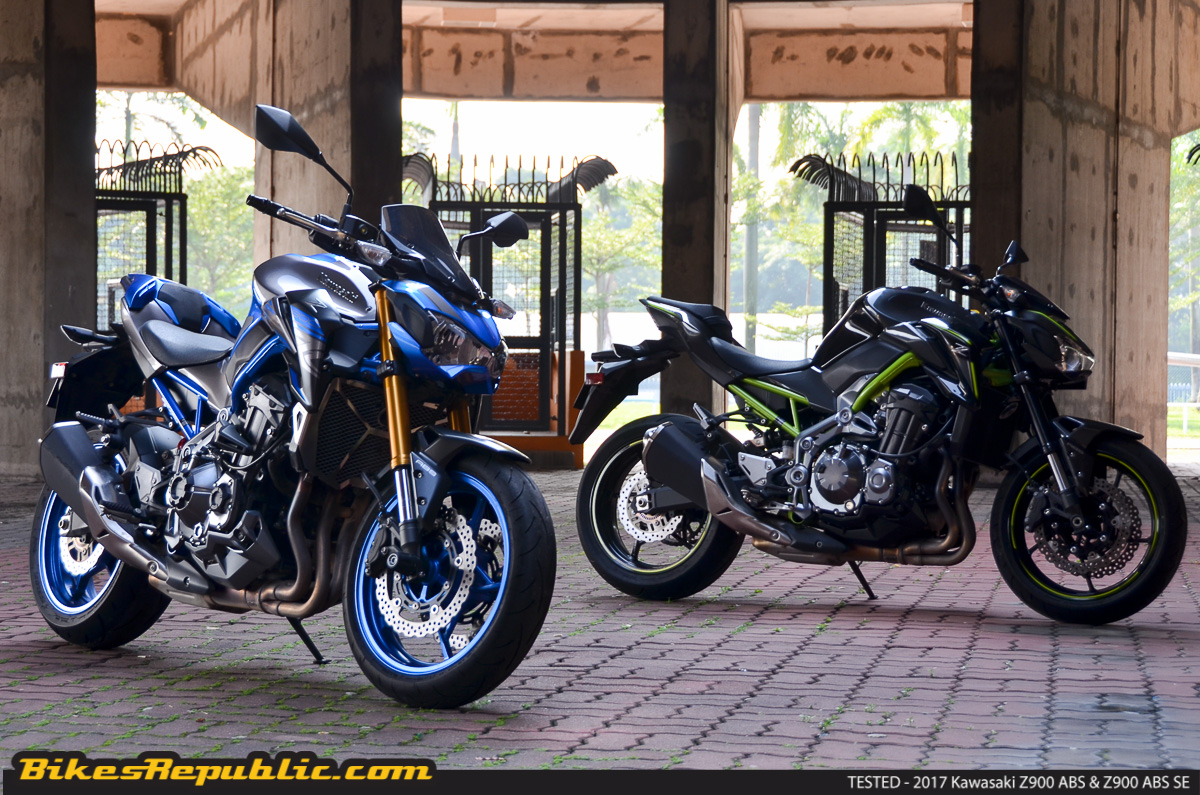 To know more about the top 10 things we like about the Kawasaki Ninja 650 ABS and Z650 ABS, CLICK HERE.
Now, it is only logical that some aftermarket companies have released a few unique parts to take the Kawasaki 650 series to a whole new level. While there are many parts manufacturers out there, the most prominent figure is of course the folks from Akrapovic.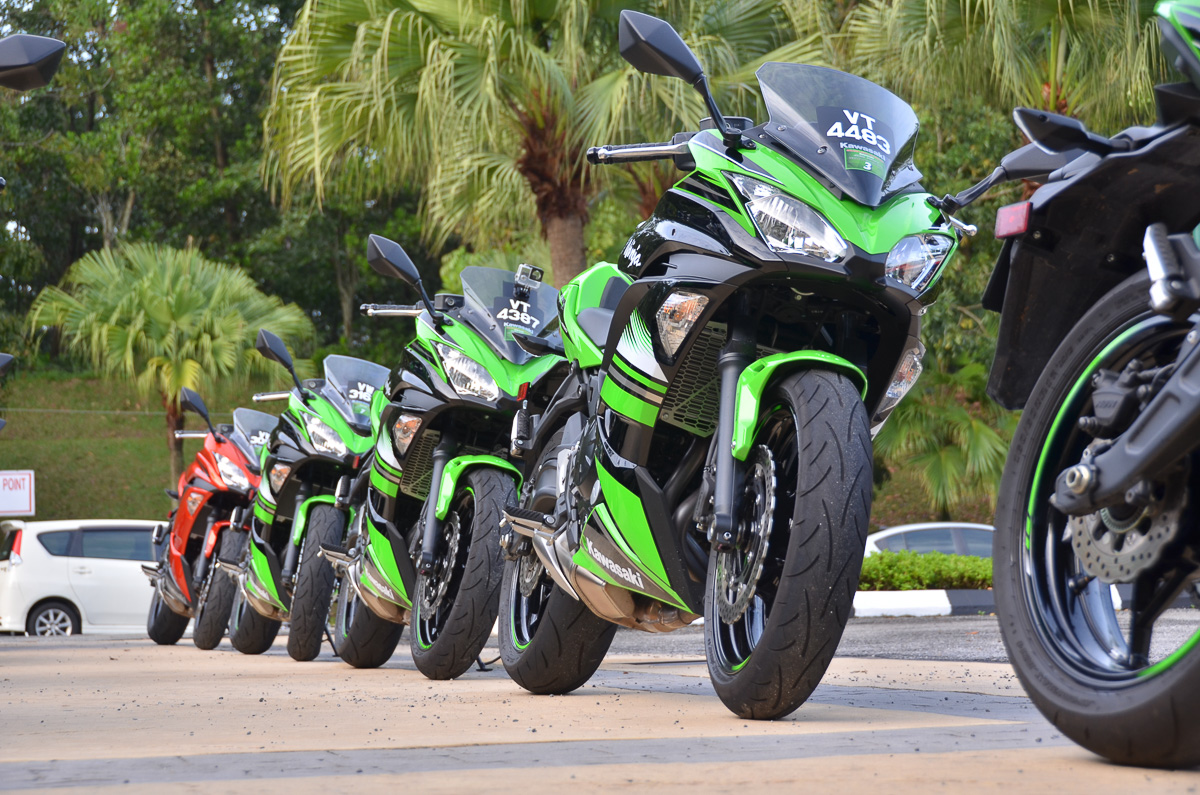 We know for a fact that when the new 650 bikes were launched, the Akrapovic option was readily made by Akrapovic for those who are interested to make a swift performance upgrade to their new bikes. In fact, they have two titanium full system exhausts which have been specifically designed for the Ninja 650 and Z650 to offer more than just a physical upgrade on the looks.
The first option that most of us can consider without having to worry about complicated installations or ECU remapping is the Akrapovic Racing Line (Titanium) S-K6R8-HEGEH model. This full system exhaust unit built with lightweight titanium and stainless steel headers with its carbon fibre exhaust cap offers a bump in performance and also a slight weight cut to the overall bike.
This plug-and-play unit offers a much deeper and sportier sound note that not only sounds good but it's lighter by 2.6kg. In total, this baby gives the user and extra 3.8hp and 5.3Nm of torque upon installation. Not bad for just one upgrade.
If you prefer to take your Ninja 650 or Z650 into the track like Sepang, then you need the Akrapovic Racing Line (Titanium) S-K6R9-AFCRT which offers the full step up in exhaust upgrade. This bad boy offers a 4.0kg weight decrease compared to the stock unit and gives an overall performance upgrade of 4.1hp and a massive 5.7Nm of torque!
While both systems generally offer big weight reductions (for improved handling) and performance boosts (for improved performance), they are also plug-and-play units which do not require ECU remapping for both Kawasaki 650 bikes. Do take note that only the S-K6R8-HEGEH unit is EC/ECE type approved only with the use of a catalytic converter whereas the S-K6R9-AFCRT model is not due to its nature for optimum performance in the track.
Whatever your choice may be, both Akrapovic systems will work brilliantly with the either the Ninja 650 or Z650 ABS giving you a much beefier and sportier sound while offer better handling and power thanks to its lightweight construction and performance enhancement capabilities.
To know more about these bad boys, head over to any of the Kawasaki authorised dealers across the country for more information. Additionally, you can head over to the Akrapovic website to check out the complete details of the full system exhaust systems. Indeed a very good way to continue to 'let the good times roll'.