Royal Alloy has just launched its latest range of scooters, and they are aimed squarely at the younger generation with their stylish design and affordability.
Say hello to the 2024 Royal Alloy Youth Edition scooters, making their grand entrance into the Malaysian scooter market. These snazzy rides promise to be both an eye-catching spectacle and a practical choice for riders, with an exciting price tag that starts from RM12,800.
The Youth Edition lineup comprises three distinct models: the GP250, the GP180 ABS, and the GP125, each tailored to cater to the diverse tastes and preferences of the modern youth.
Prices for the Youth Edition models are RM13,800 for the GP250, RM17,300 for the GP180 ABS, and RM13,800 for the GP125 CBS. As usual, all these prices do not include road tax, insurance, and registration fees.
One of the standout features of the Royal Alloy Youth Edition scooters is their see-through bodywork, a unique design element that sets them apart from the crowd.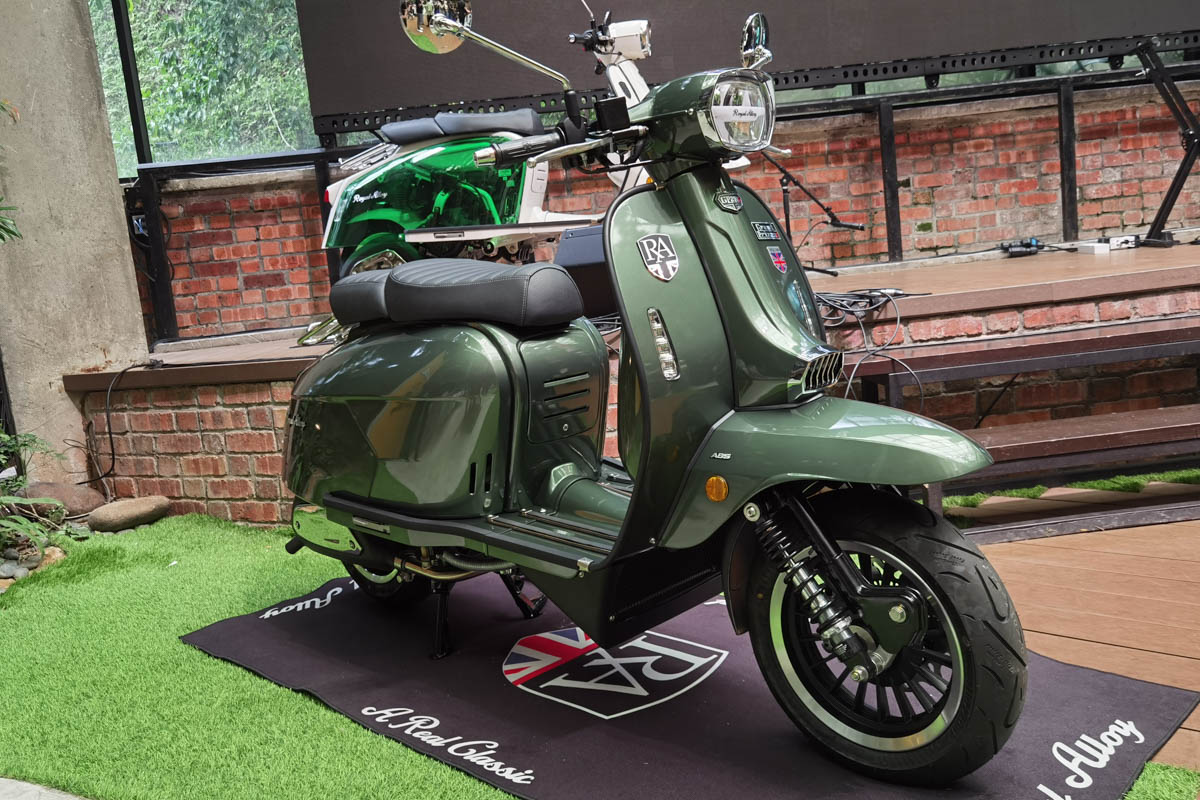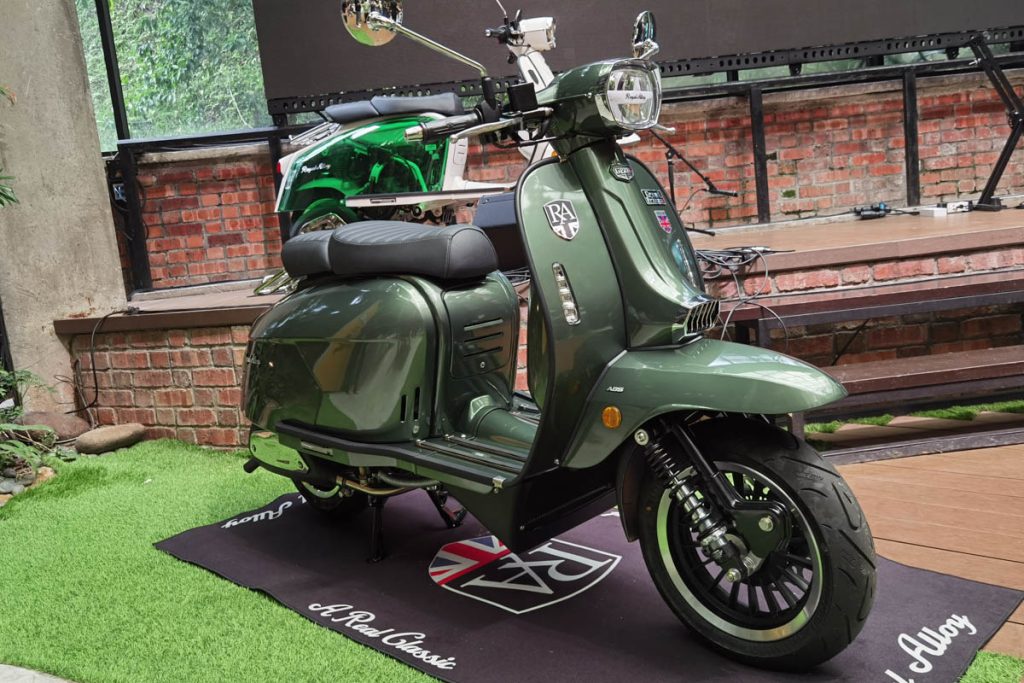 Royal Alloy GP250
The GP250, in particular, is bound to turn heads with its transparent engine covers, available in striking Blue and Green options. For those who prefer a more conventional appearance, the GP250 also comes in Sherwood Green and Scotland Grey standard color options.
The GP250 boasts a single-cylinder, four-stroke, liquid-cooled engine with a displacement of 244 cc. It packs a punch with 24.8 hp @ 7,250rpm and a peak torque of 19Nm @ 5,000 rpm. Braking is equipped with hydraulic disc brakes at both the front and rear, and ABS comes standard. Weighing in at 152 kg, it can carry up to 10.5 liters of fuel in its tank.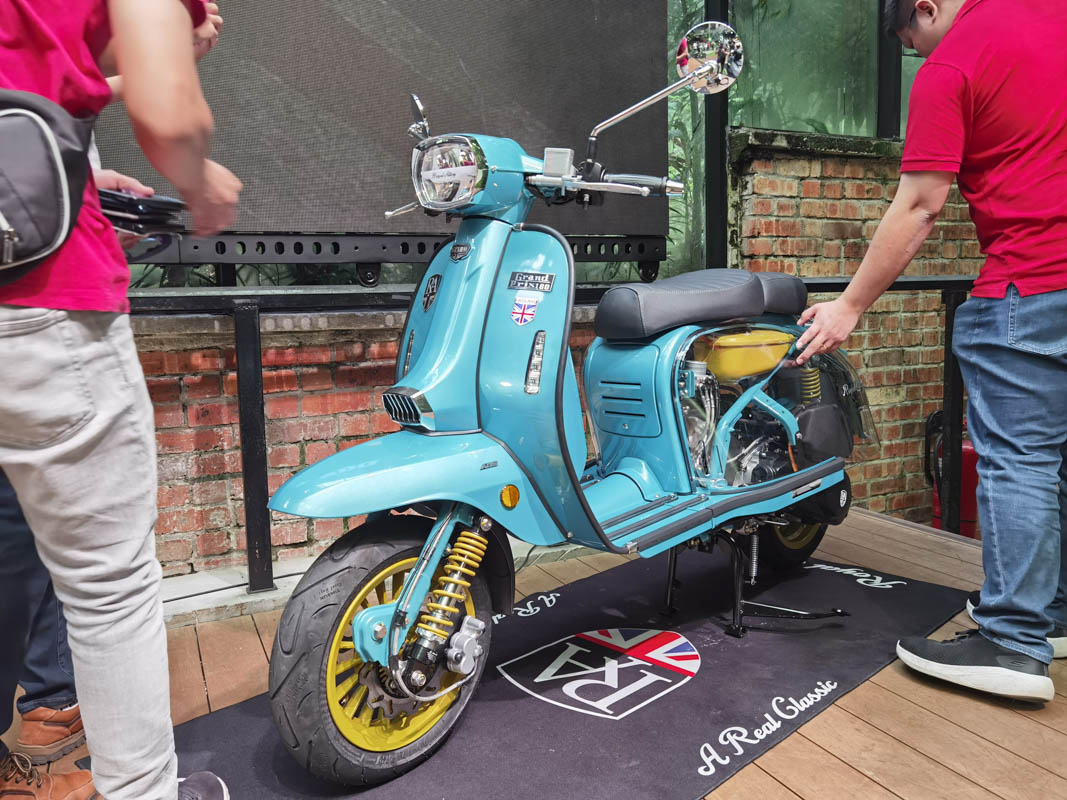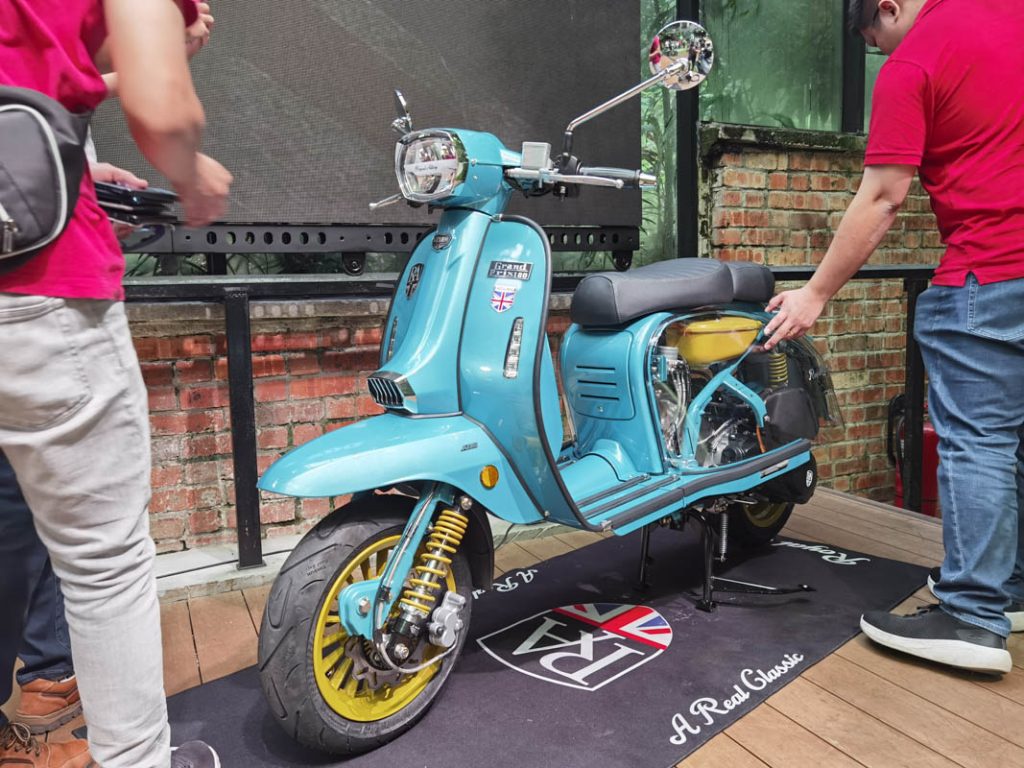 Royal Alloy GP180
The GP180 ABS introduces a wide range of color variants, including a Blue clear bodywork version, for those who appreciate a bit of flair. Other color choices include Pink, Modern Orange, High Class Grey, Sherwood Green Matte, and Matte Bronze, ensuring that riders can find the perfect hue to match their personality.
The mid-range GP180 ABS is powered by a 169 cc, single-cylinder, air-cooled engine. It delivers a reliable 10.2hp @ 7,250rpm, with 10.6Nm @ 5,250rpm. Braking is handled by ABS-equipped hydraulic discs, and the suspension features telescopic forks at the front and a shock absorber at the rear.
The GP180 ABS is a lighter ride at 130 kg, with the same 10.5-liter fuel capacity as its sibling.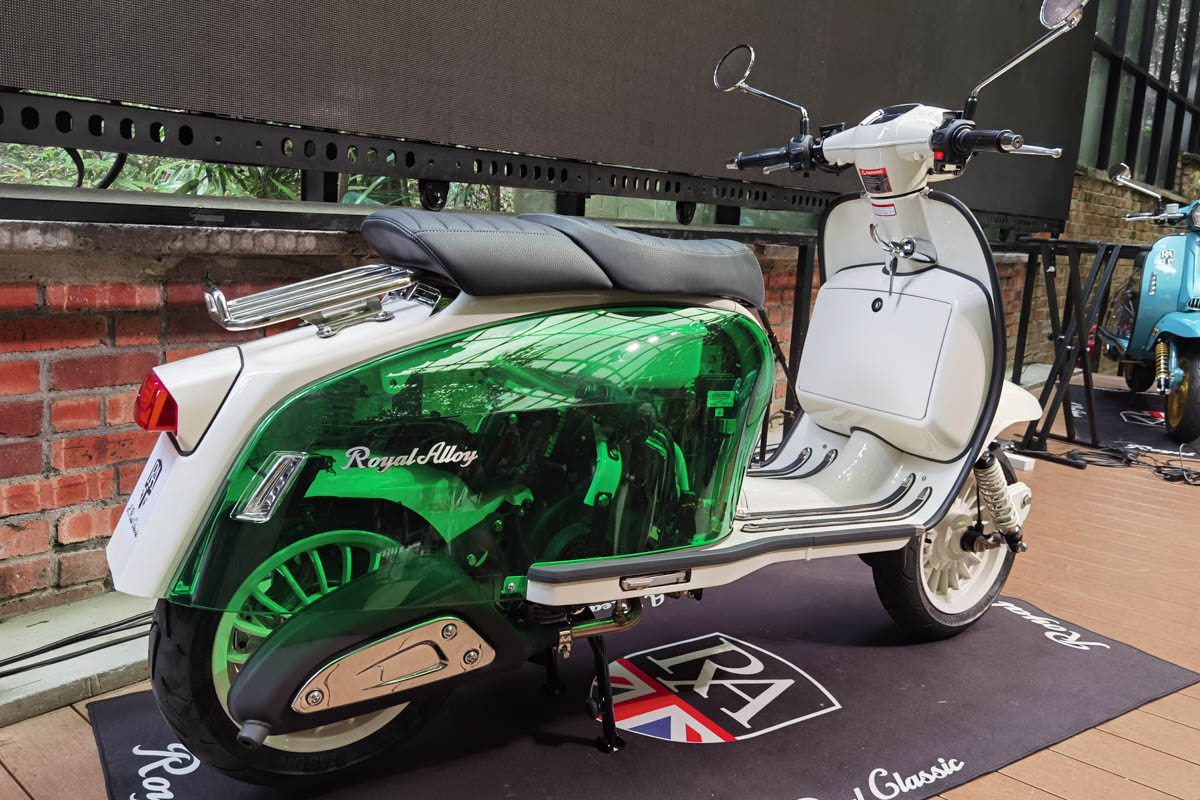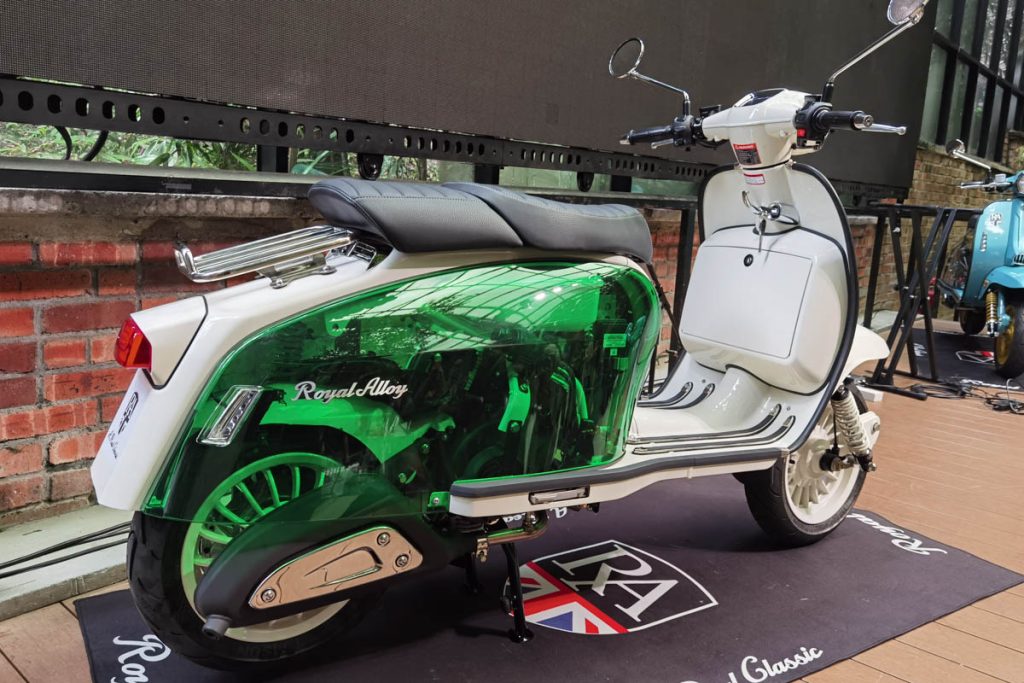 Royal Alloy GP125
The GP125 is no slouch in the style department, offering five color variants, with the Ivory option featuring a transparent engine casing. Solid color choices include Ivory White, Flame Red, Matte Black, and Pink, providing plenty of choices to suit individual tastes.
The GP125 offers a 125 cc air-cooled, single-cylinder engine, producing 9.8hp @ 7,500rpm and 9.2Nm @ 7,000rpm. Equipped with a combined braking system (CBS), it weighs 130 kg and shares the 10.5-liter fuel capacity with the GP180 ABS.