The PGM V8 is the latest 2000cc V8 monster naked bike that has been created in the land obsessed with V8 power, Australia.
Pat Maloney created the PGM V8 after retiring from a successful life in Superbike World Championship and Formula 1.
The engine is created by joining two Yamaha YZF-R1 engines together which generates a powerful 334hp and 214Nm of maximum torque.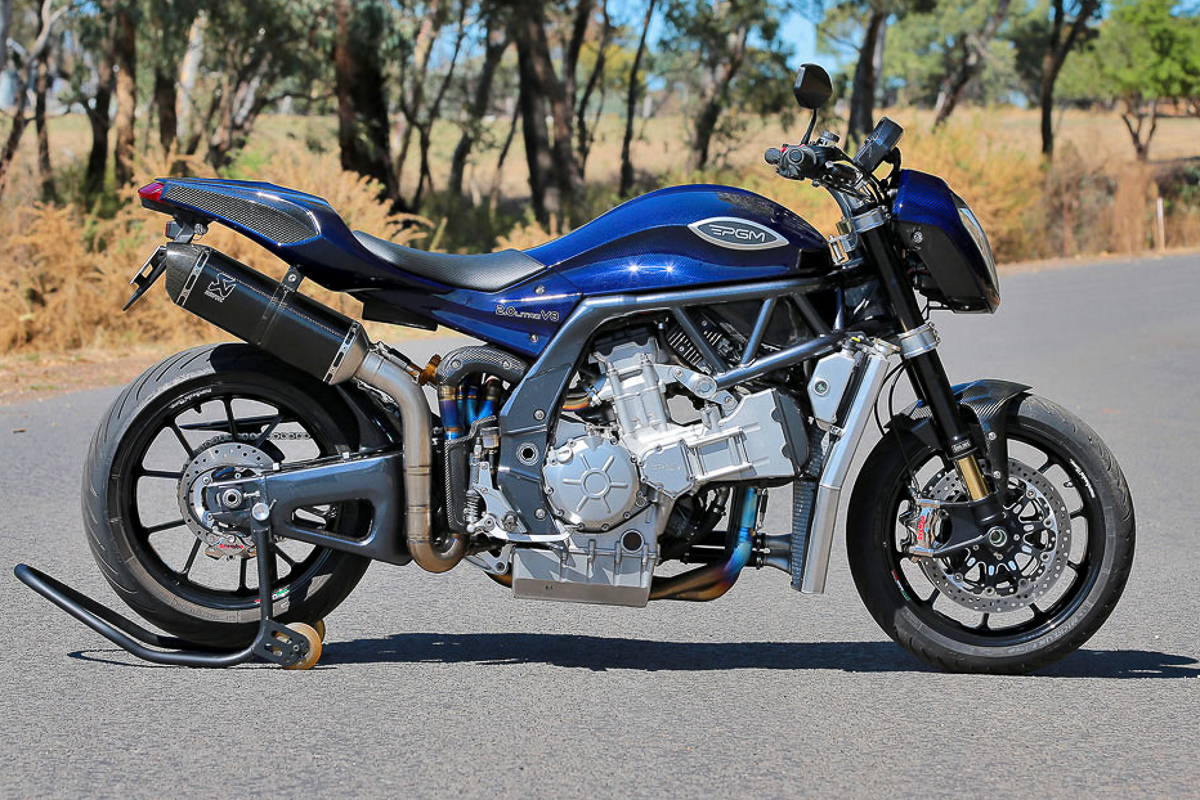 In a place where the general population and motorheads are almost obsessed with the V8 engine configuration, it's not a surprise when someone decides to stuff it into a motorcycle chassis. That's exactly what happened a couple of years back when Pat Maloney created the PGM V8 which is arguably one of the world's most powerful production motorcycles.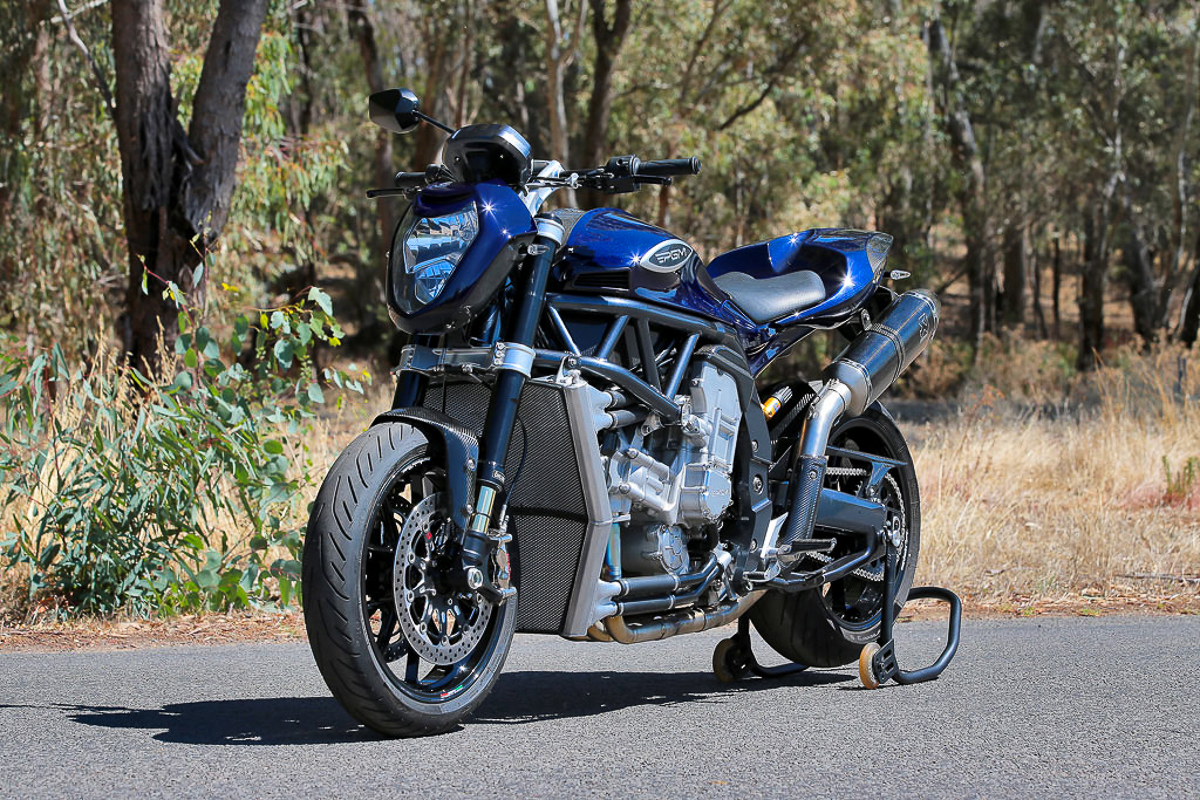 Pat Maloney is known for being an outstanding mechanic back in his glory days of the Superbike World Championship and also Formula 1. What's even more amazing is the fact that Maloney was one of the people responsible for bringing the Petronas FP1 three-cylinder beast into life.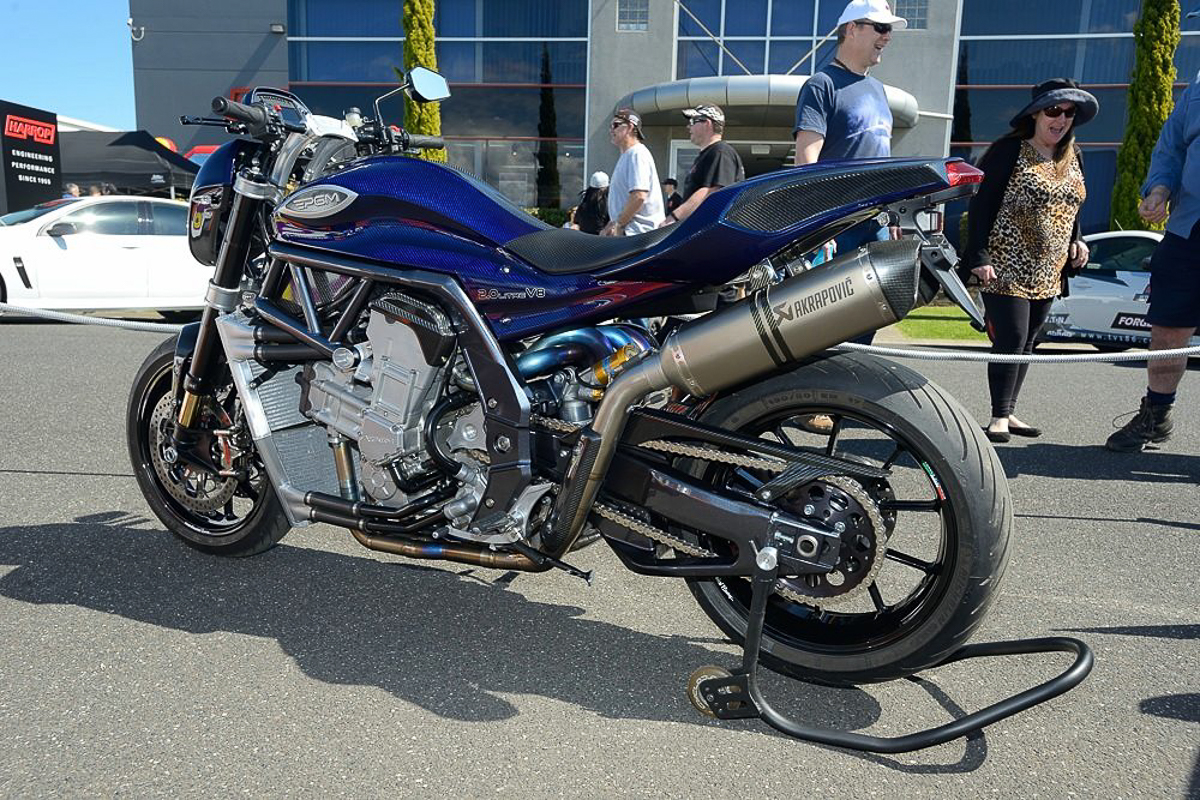 Now operating his very own Maloney's Maltec Performance Engineering shop in Victoria, it was only logical for him to start building his own monster in his backyard. In Australia, the PGM V8 is not the first V8-powered motorcycle ever built. That title goes to Drysdale V8 and Aurora Hellfire OZ26 but the love for V8s has never faded in the land down under.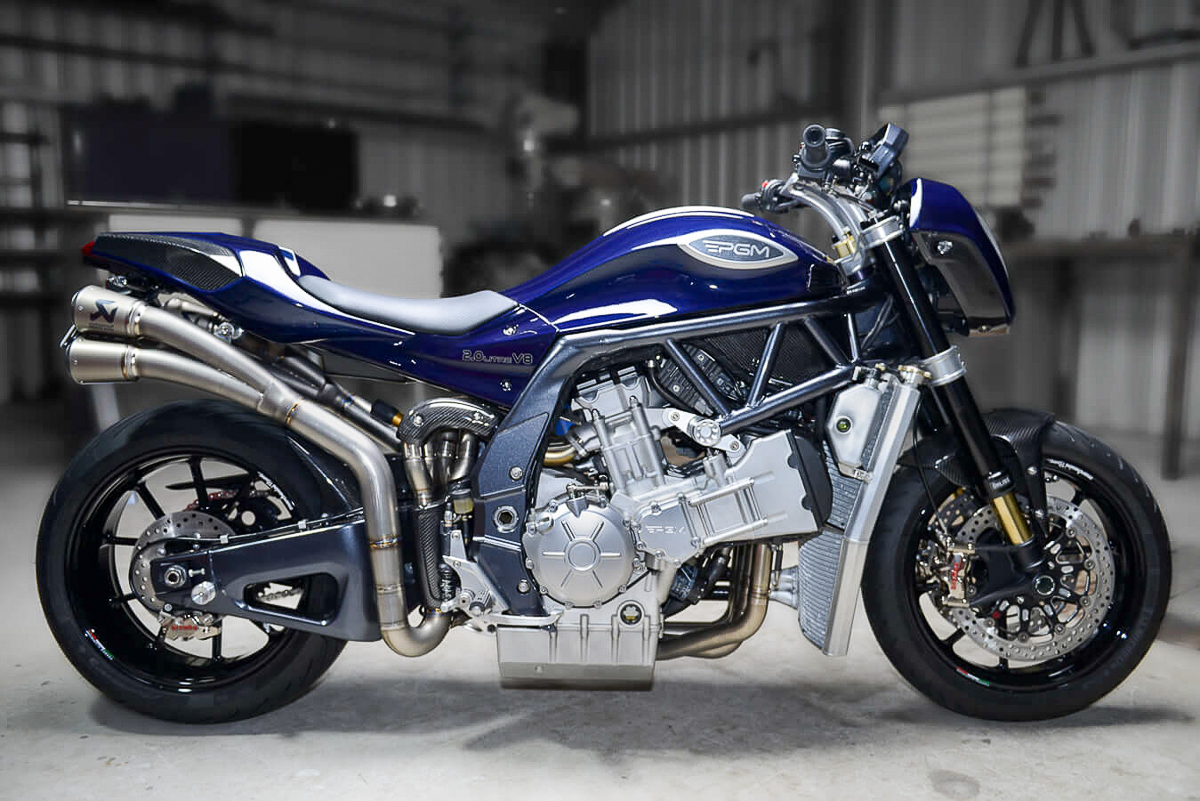 Looking at the overall looks, it is certainly not the best looking bike in the world but all that carbon-fibre madness makes up quite a lot. What lies under the hood however is indeed a thing of beauty. Maloney took two cylinder banks from the Yamaha YZF-R1 produced sometime between 2000 to 2010 and created the 2.0-litre 90° V8 joined a flat-plane crankshaft inside bespoke engine cases.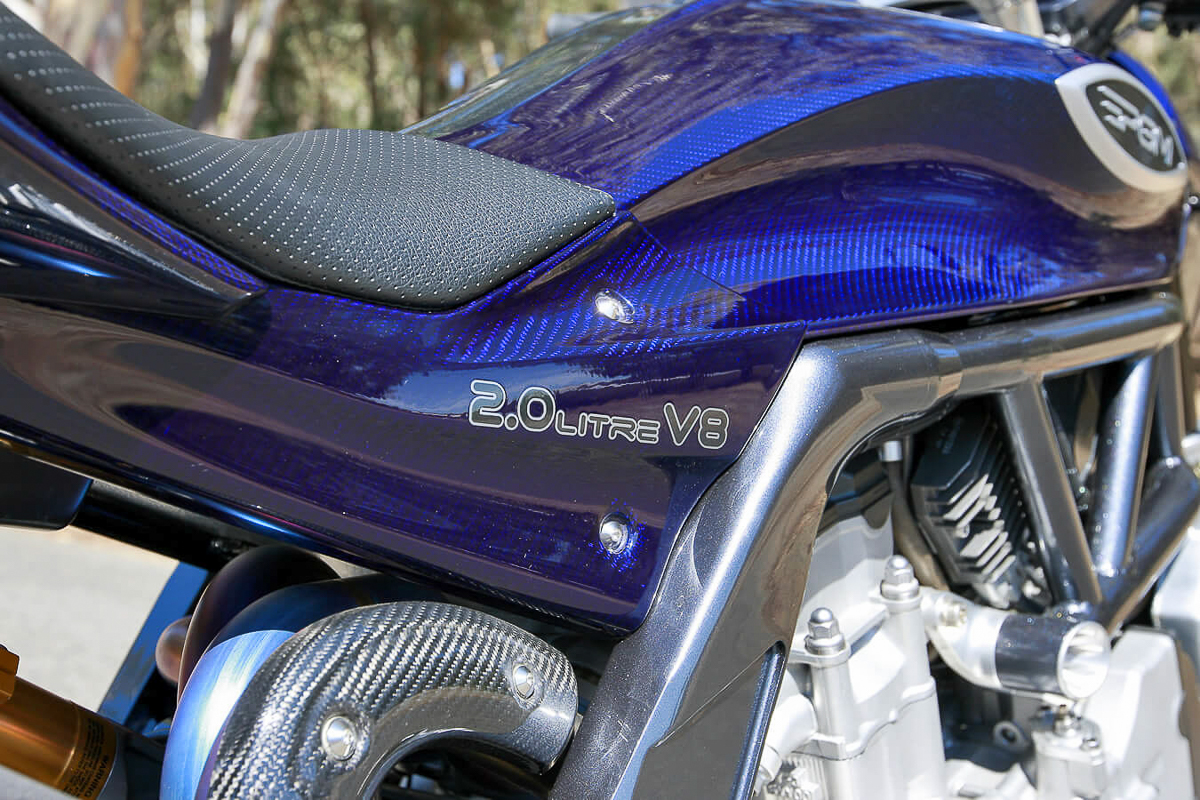 This resulted in the PGM V8 being able to produce a monstrous 334hp at 12,800rpm and around 214Nm of maximum torque. All that power is driven down to the rear wheel via a custom gearbox which had to be engineered to accommodate with the unique engine configuration.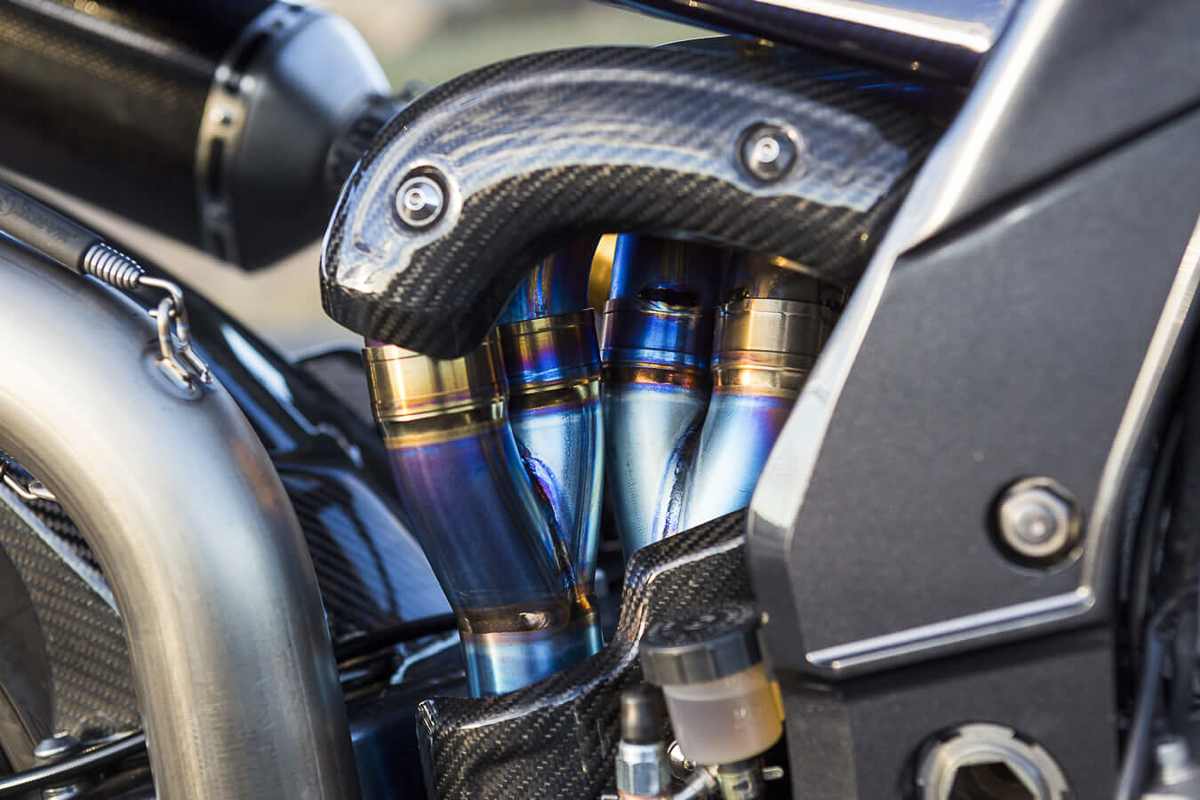 To keep the weight relatively down (even though the PGM V8 has a wet weight of 242kg), a set of Marchesini forged alloy wheels and an Akrapovic titanium full system exhaust have been incorporated. As for the suspension, a set of top-shelf Ohlins were used alongside some Brembo beauties to make sure that everything stays relatively connected and stable to handle all that power.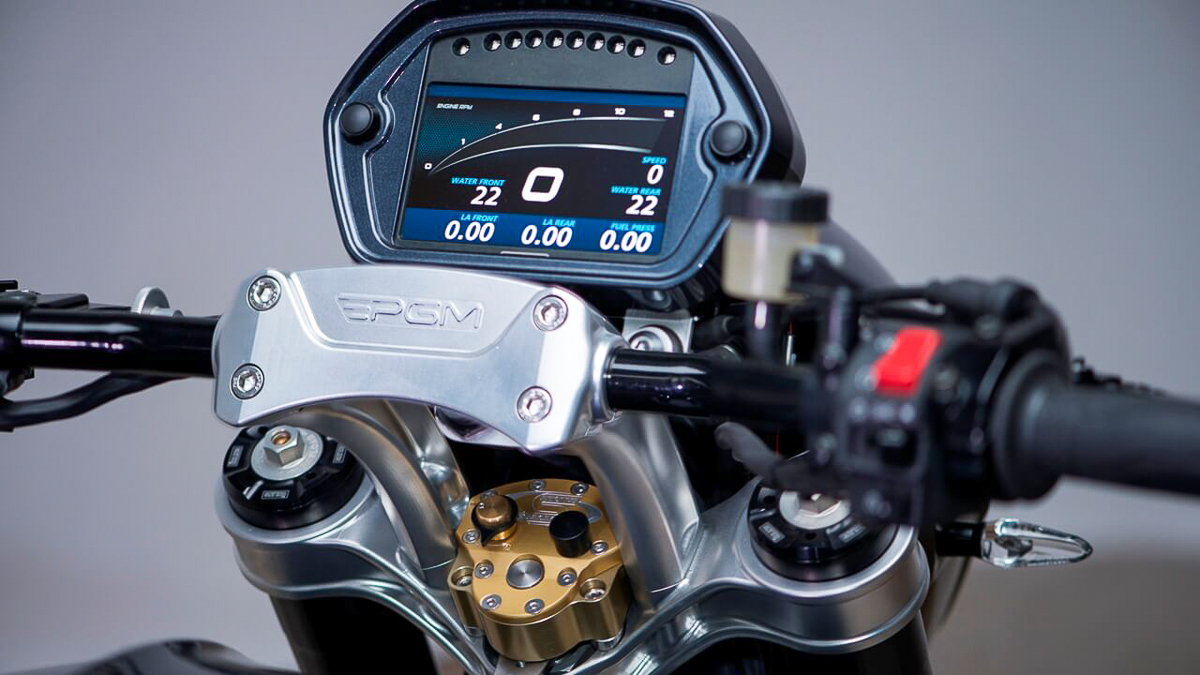 Interested to get one of your very own? Get ready to drop some serious cash as it is priced at a whopping $180,000 (around RM718,380 after direct conversion). As for the top speed, you are presented with a question "How brave are you?" As for the sound, you can check it out for yourself in the video, below.