Amidst all the bad news and cancellations surrounding the start of the MotoGP 2020 season, Petronas Sprinta Racing is ready for the huge challenge ahead as they enter the first race of the season this weekend in Qatar. Since the entire Moto2 and Moto3 squads are already there at the Losail International Circuit, all hands will be on deck to prove their worth despite the premier class being cancelled due to travel restrictions.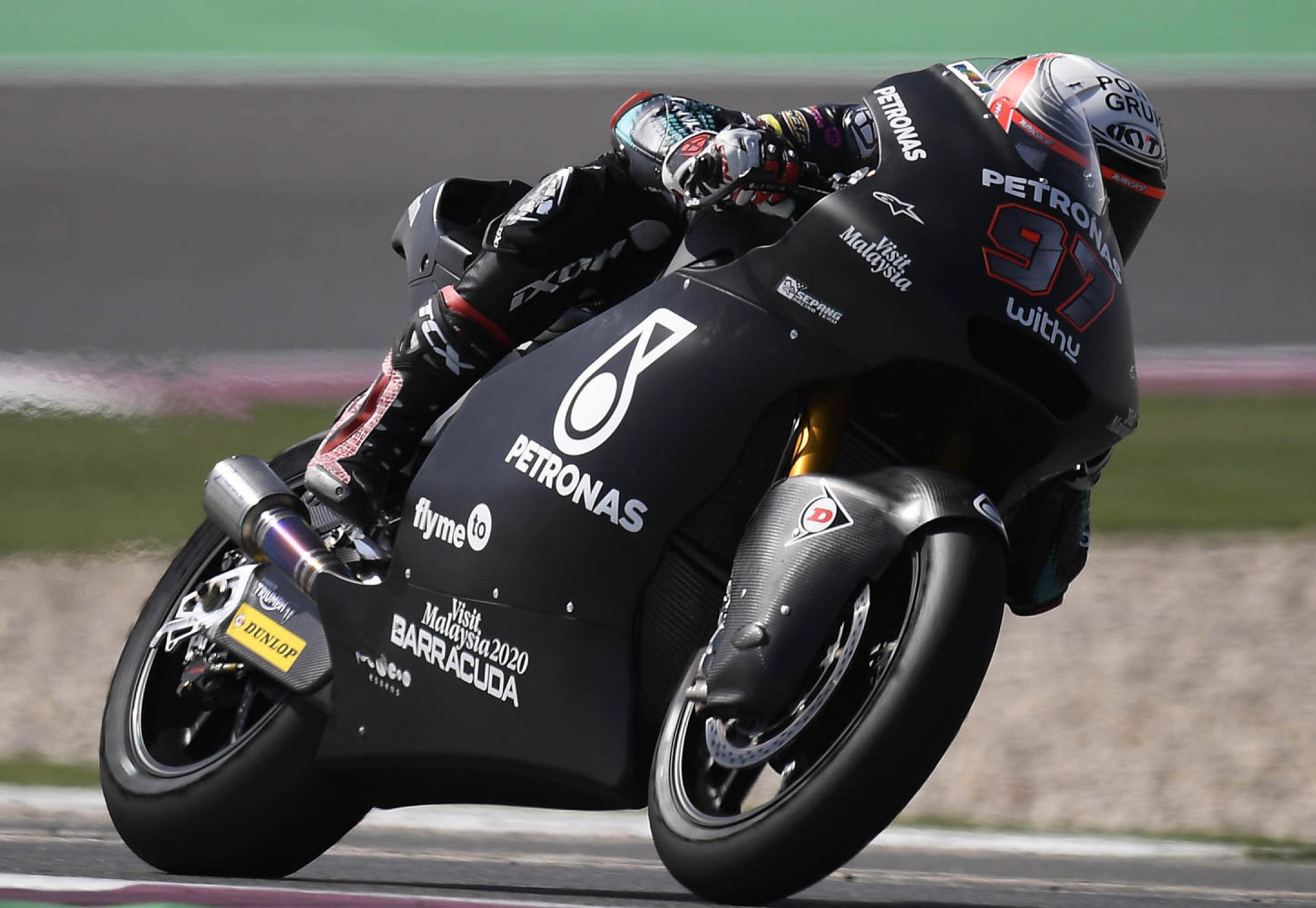 For the 2020 season, the riders that will represent Petronas Sprinta Racing in Moto3 will be John McPhee and the return of Malaysia's "King of the Wet", Khairul Idham Pawi. It has been a positive pre-season so far for both riders but considering the number of talented riders in the 250cc category, it won't be an easy season for anyone, especially Super KIP who's still recovering from major injuries from last season and getting used to riding back the Honda NSF250RW machinery.
As for Moto2, Xavi Vierge and Jake Dixon are ready to race under the floodlights of Qatar as the main race this Sunday. The situation of a competitive field of mega-talented riders will be a challenge as they head into the second season of using the Triumph 765cc inline-three engine which has proven to be more powerful than expected (even breaching the 300km/h barrier).
All four riders will have to step up and under the helm of the Petronas Sprinta Racing and Sepang International Circuit, you can be sure that they'll deliver some superb racing action throughout the 2020 season. Sunday's race is scheduled at 4.20 pm while Moto2 follows at 6.00 pm (local times) this Sunday (8 March 2020).