Paul Teutel Sr. of Orange Country Choppers (OCC) will build bikes for retail sale.

The American Choppers star will team up with Bubba's Exotic Motorsports.

The new range is called "Senior" which consists of two models.
Paul Teutel Sr., the Boss of Orange County Choppers (OCC) and reality TV programme American Choppers fame has a new business venture.
However, instead of getting his speech bleeped out or yelling to the stage of blowing his arteries or smashing chairs, Teutel Sr. will be building choppers for retail sale.
OCC is teaming up with Bubba's Exotic Motorsports to launch these "production" bikes. Named "Senior" range, the bikes will be launched at the Exotics on Las Olas event in Fort Lauderdale, Florida on Sunday, 11th November. Teutel Sr. himself will be present to launch his choppers, meet and greet fans, besides signing autographs.
Bubba's Exotic Motorsports, on the other hand, will also display a number of custom vehicles such as a monster Jeep upgrade and an Audi R8 V10 built for the Miami Marlin's second baseman, Derek Dietrich.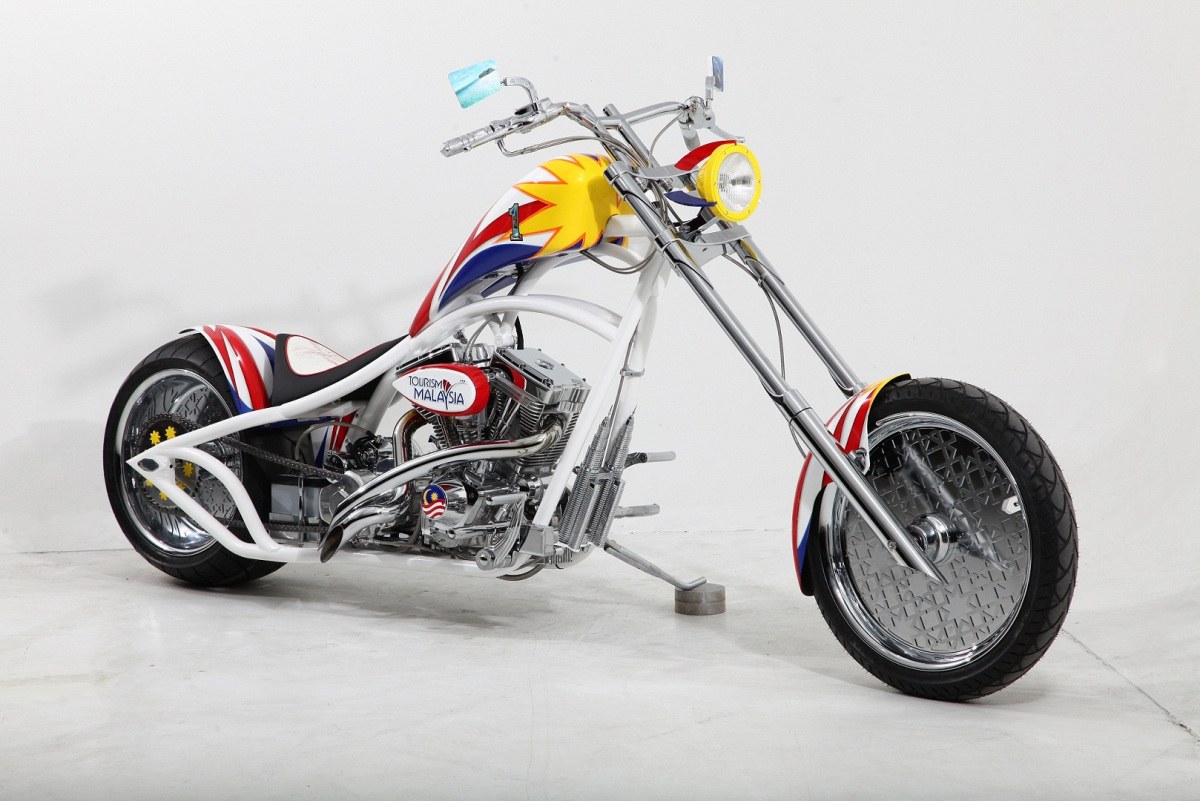 "The Senior is based on my original bike design that started it all, many years ago," says Teutel. "I'm so proud to bring back that design with modern features and technology."
There are two models to choose from. The first is a rigid-framed bike with no rear suspension. The other is a "soft tail" for non-masochistic riders who value their backs internal organs. Apart from that, both bikes share the same features such as "springer" front end, sprung seat, 21-inch front and 16-inch rear wheels. Disc brakes are on both ends.
The "Senior" will be powered by a modern Harley-Davidson-style "panhead" engine. It is fueled by an S&S E-Seires carburetor, EDL belt-driven primary, and chain final drive. The transmission is a 5-speed unit housed in a 4-speed frame for old-school looks.
OCC will only build 100 bikes in the first year of production. A percentage of the proceeds from the Exotics on Las Olas sale will be contributed to the Wounded Veterans' Relief Fund, a non-profit organization. OCC will also display a few bikes from their personal collection.