Shark has unveiled its latest offering in the form of the updated Race-R Pro GP helmet, which now meets the latest ECE 22.06 homologation.
This release reinforces Shark's commitment to providing superior safety standards for racing enthusiasts and professionals alike.
the updated helmet now branded as Race-R Pro GP 06.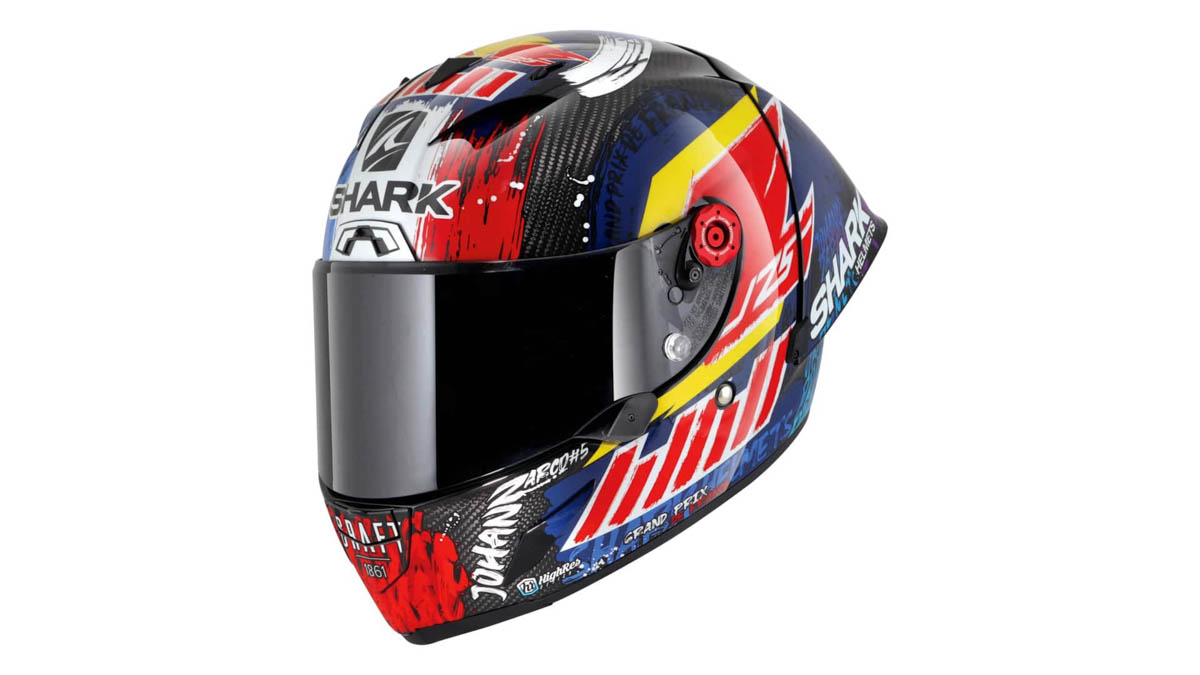 According to Mr. François Berni, Shark Helmets' export manager, the Race-R Pro GP underwent only minor modifications to meet the stringent ECE 22.06 certification. With this approval, the helmet aligns with other models in the brand's lineup, such as the popular Shark Spartan RS Carbon Skin.
Branded as the Race-R Pro GP 06, this newest iteration stands as the safest helmet in Shark's arsenal. It boasts an array of advanced materials and features, making it the top-of-the-line choice for riders.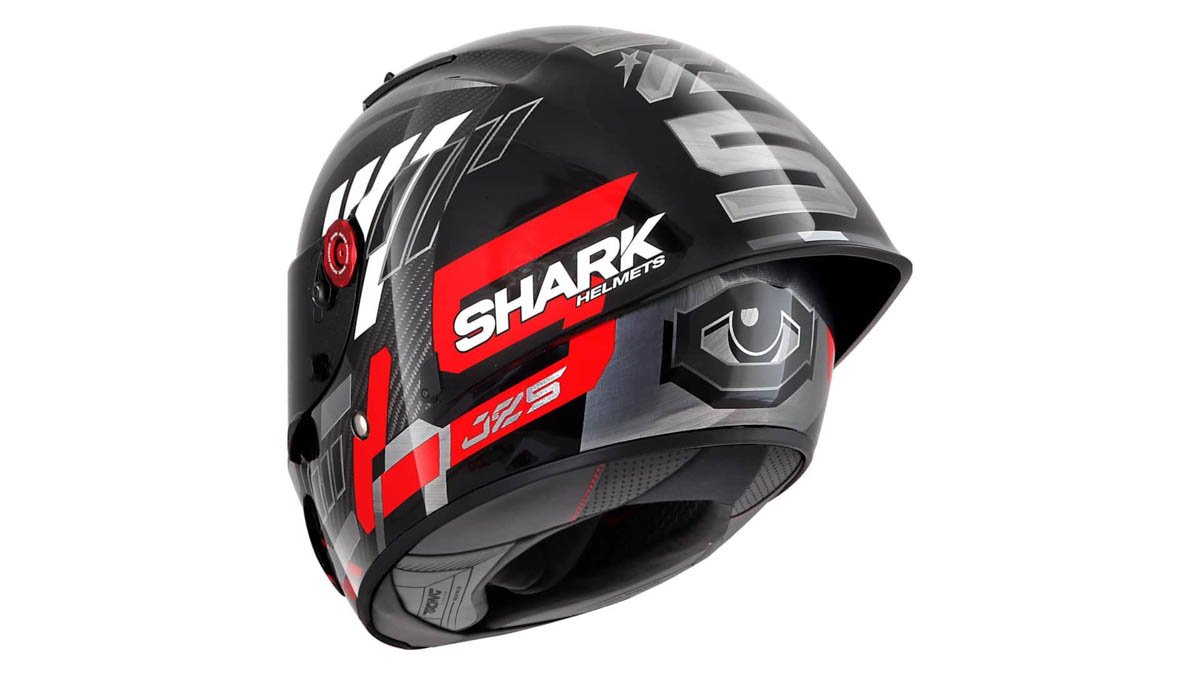 The helmet's Carbon Aramid (COVA) shell is both lightweight and robust, while its multi-density EPS liner provides excellent impact absorption. Additionally, the optical class 1 visor incorporates anti-fog and anti-scratch treatments, ensuring optimal visibility. 
Notably, the Race-R Pro GP 06 introduces a 22-percent opacity visor—a light tint visor that professional riders have long requested.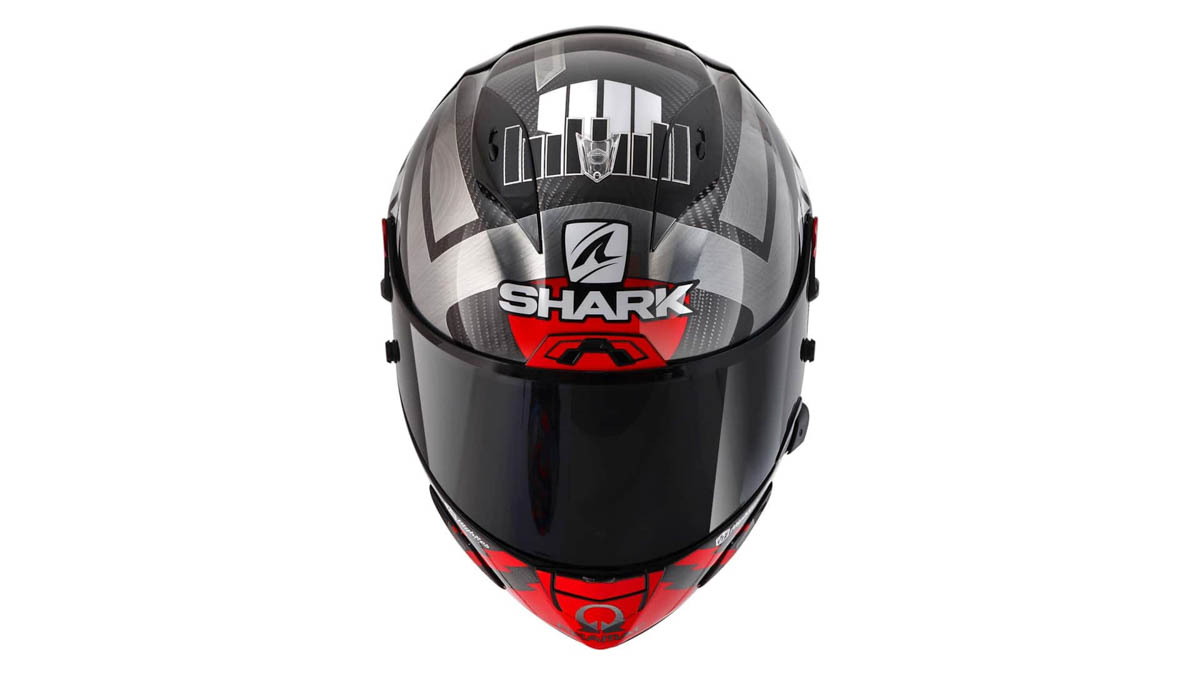 The light-tint visor, designated by the part number TE22, has also received approval for road use, but only during daylight hours. This feature enhances the helmet's versatility, catering to riders who desire enhanced visual comfort under various lighting conditions.
In terms of additional attributes, the Race-R Pro GP 06 features an aerodynamic-wind-tunnel-tested spoiler and a breakaway design that ensures the helmet's integrity in the event of a crash.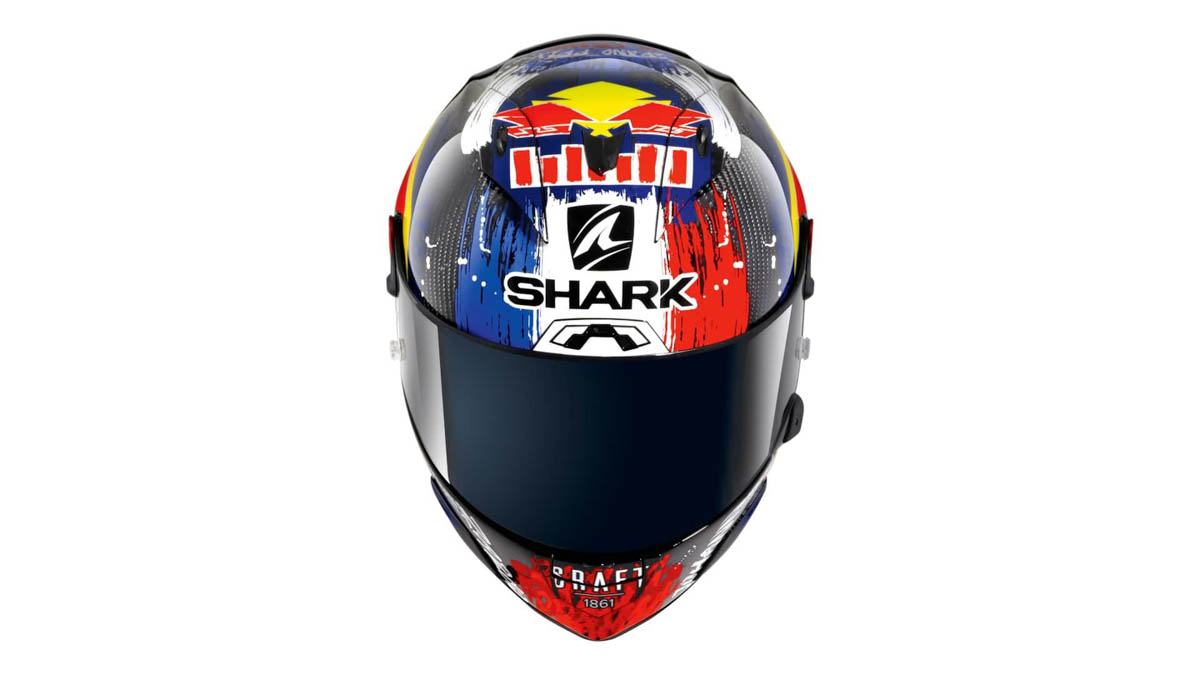 The interior liner, carried over from the previous version, offers a second-skin-like fit, thanks to high-tech fabric and 3D Morpho grips. These elements combine to provide exceptional stability at high speeds, complementing the helmet's aerodynamic properties.
One notable change in the Race-R Pro GP 06 design is the prominent placement of the Shark fin logo, which now resides independently on the forehead of solid-color models. The graphics versions, however, will continue to display the logo and signature in their customary locations.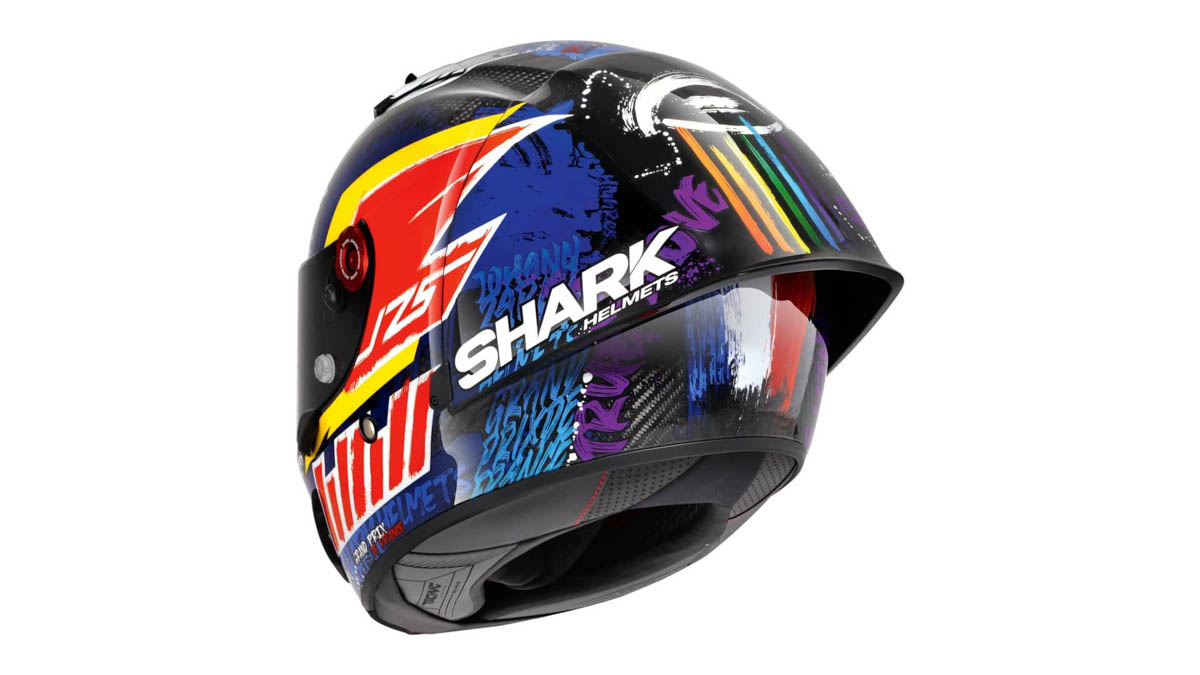 Shark will offer the Race-R Pro GP 06 in two shell sizes, with the division occurring at the medium size range. Four graphic options will be available: the Replica Zarco Winter Test with chrome, the Replica Zarco Chakra, the Black Matte, and the Red Glossy.