The 2018 Polaris Slingshot range has been updated with a bunch of new upgrades which include the 2018 Polaris Slingshot SLR 'Special Edition' model.
All of the new Polaris Slingshot models are powered by the 2,384cc DOHC, VVT, four-cylinder engine that produces 173hp and 225Nm of torque.
There are four models available for 2018 starting from $19,999 (around RM85,595) which are the S, SL, SLR and the SLR SE.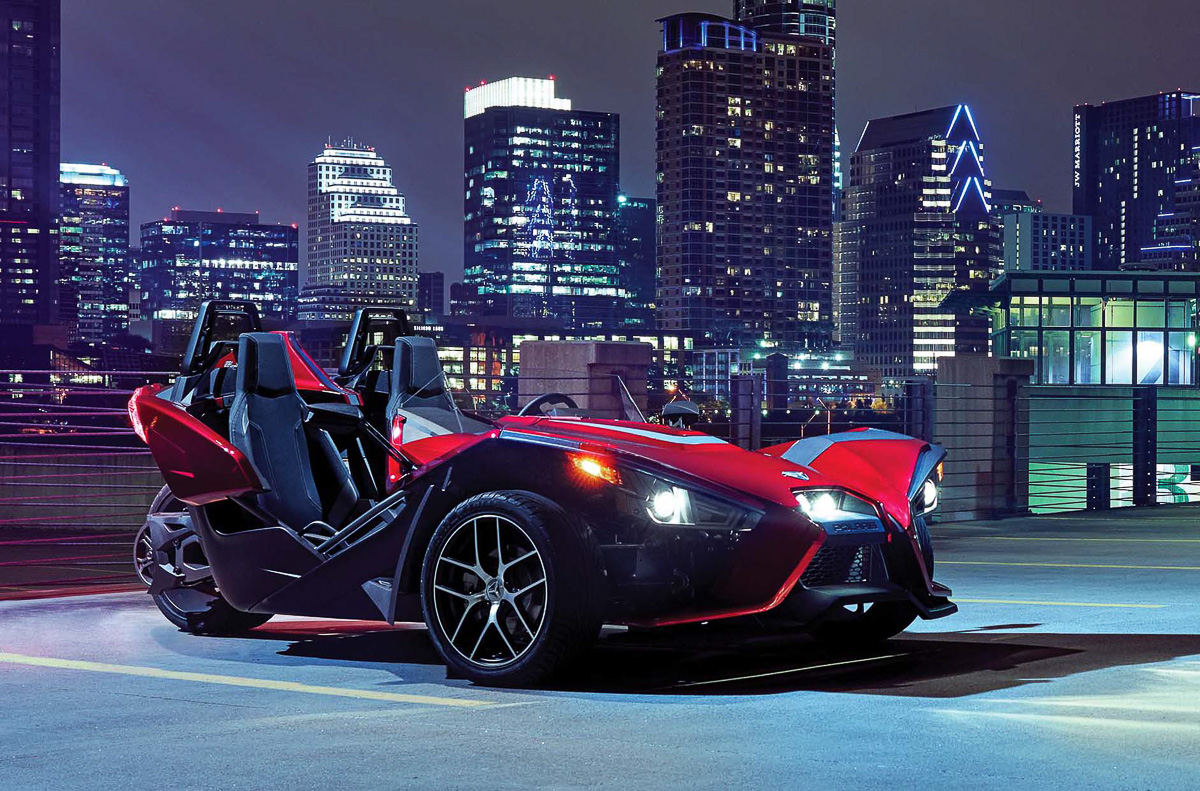 The 2018 Polaris Slingshot range has just been announced with a host of new upgrades which includes a very limited edition 2018 Polaris Slingshot SLR. The all-new 2018 Slingshot range now starts with the 2018 Polaris Slingshot S followed by the Slingshot SL, Slingshot SLR and the Slingshot SLR Limited Edition.
Apart from the update looks, the biggest addition of all to the new 2018 models would be the latest 'Ride Command' system which comprises of a seven-inch multi-touch info display together with Bluetooth, phone connectivity, USB port and fully customisable screens to display important information to the rider (excluding the S model).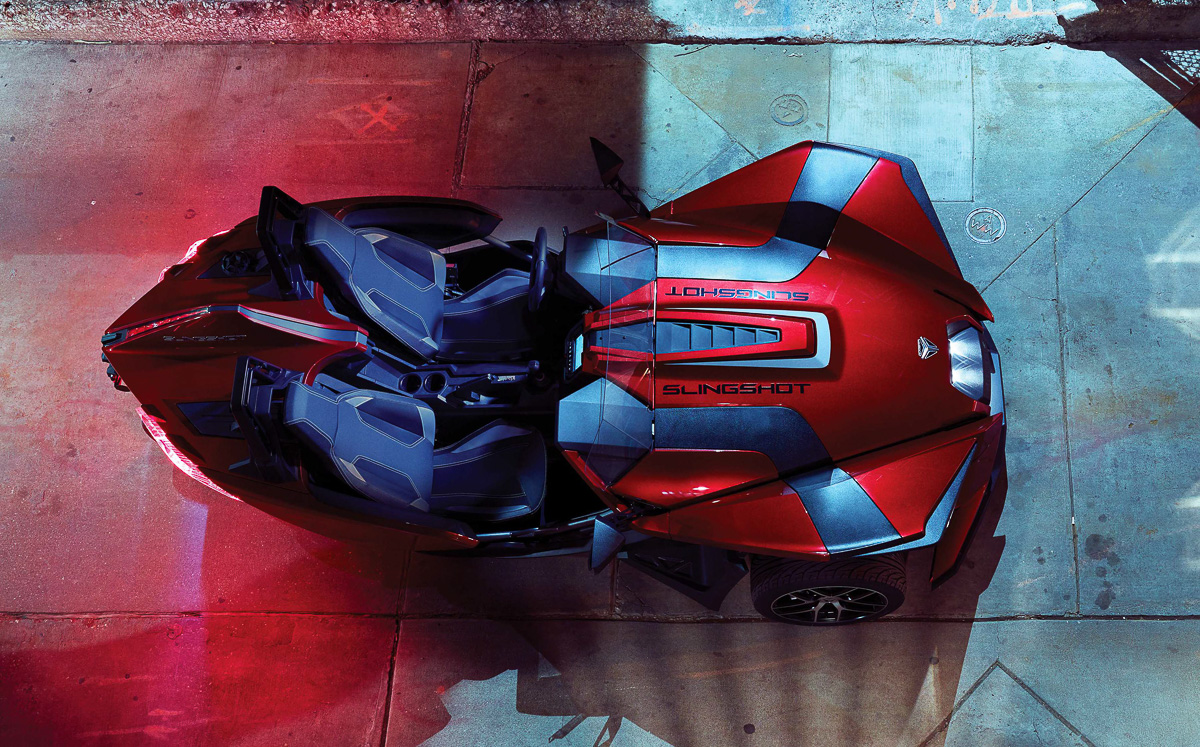 To those who are new to the Polaris Slingshot 'trike', it is powered by a 2,384cc DOHC, VVT, four-cylinder engine that shoots out a whopping 173hp at 6,200rpm and 225Nm of gut-wrenching torque upon hitting 4,700rpm. All that power is transferred down to the rear wheel via a five-speed "Syncromesh" (with reverse) transmission with a carbon fibre reinforced belt as its final drive.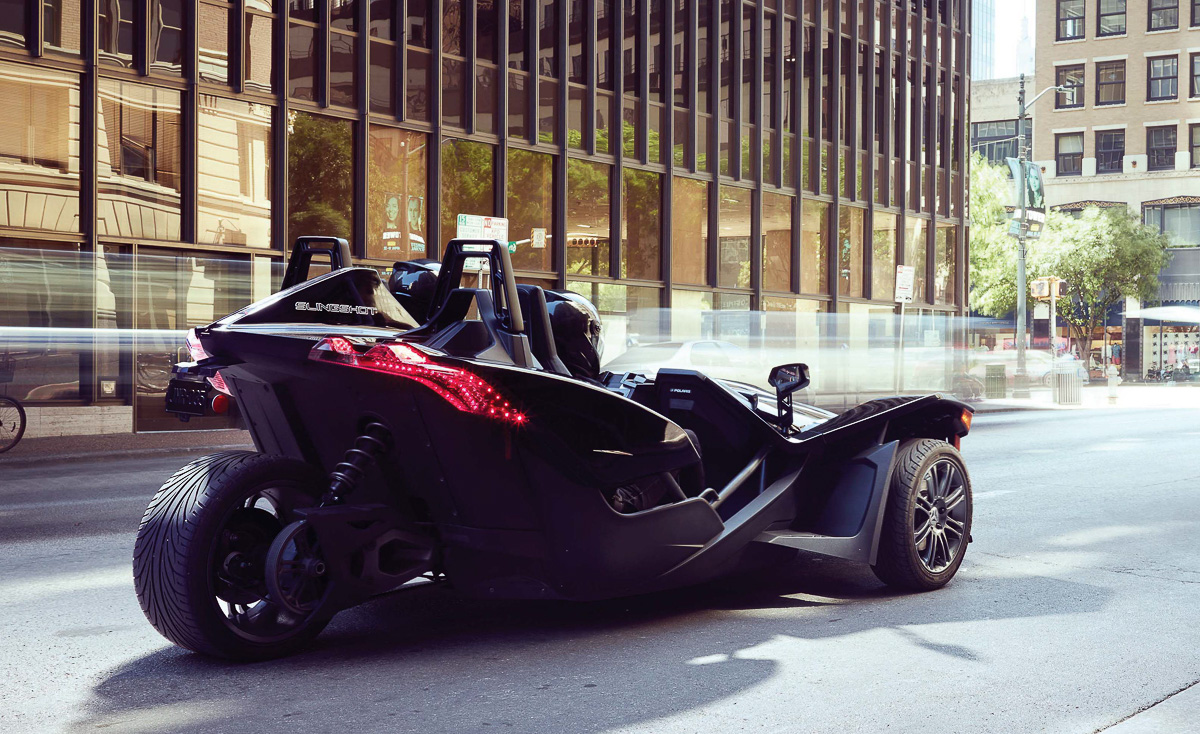 As you move over to the SLR and SLR LE, the Ride Command comes with turn-by-turn navigation as standard but is also available as an optional feature for the other two basic models.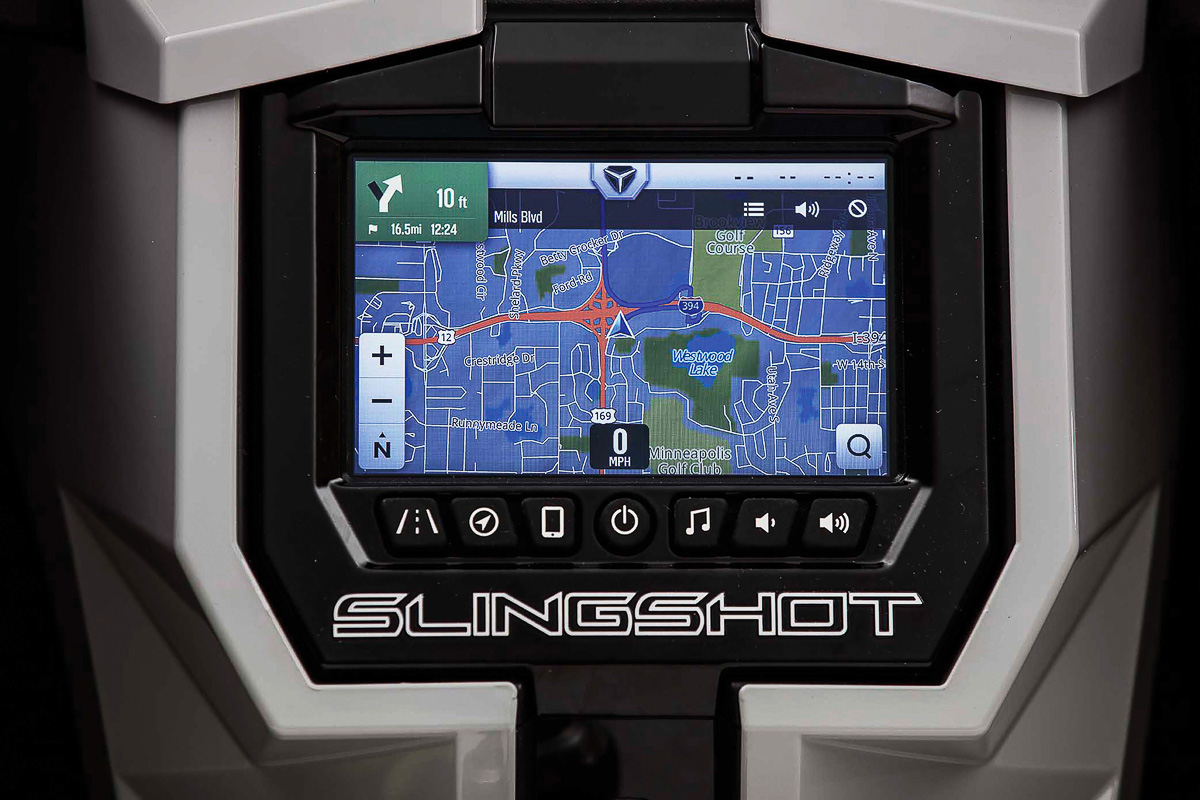 Talking about the limited edition 2018 Slingshot SLR, a fully-adjustable Bilstein suspension has been added for great riding feel and performance together with premium sport seats and bolsters. To make sure that the occupants are surrounded by the best tunes, the SLR SE also comes with a 200-watt Rockford Fosgate audio system to rock and roll during any ride.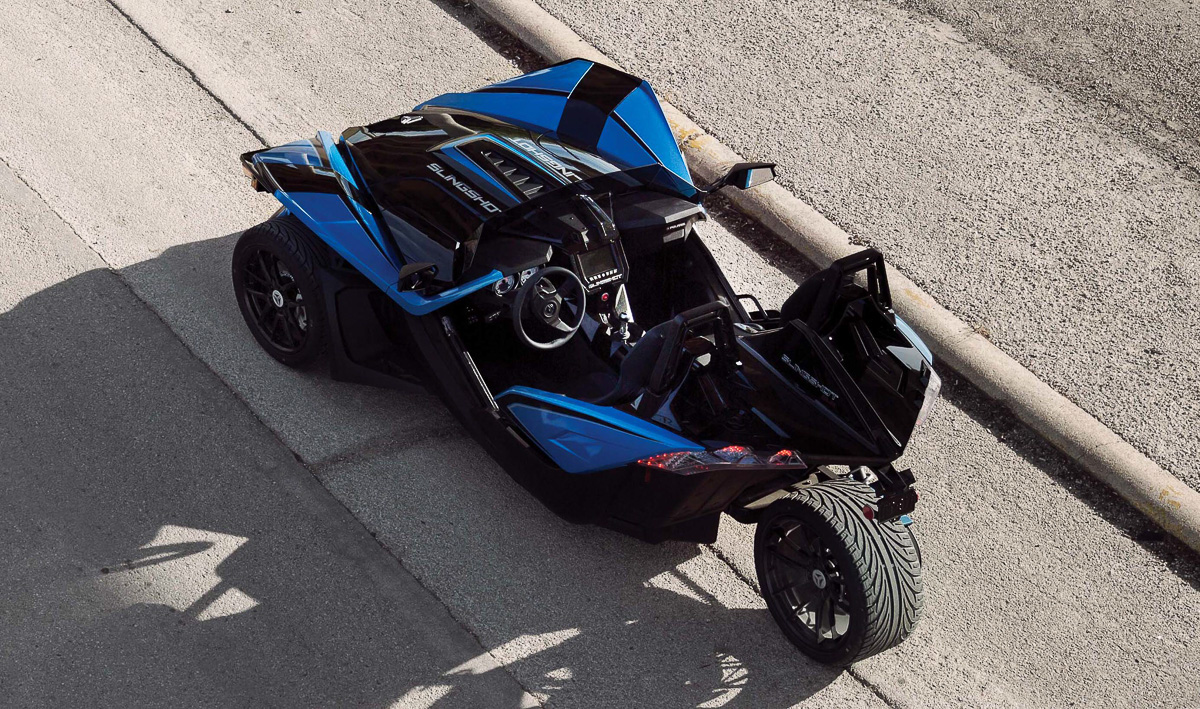 The SLR SE comes in the Ghost Grey colourway plus Lime Squeeze accents with special edition graphics. For the US market, the 2018 Polaris Slingshot SLR SE is priced at $30,999 (around RM132,675 after direct conversion).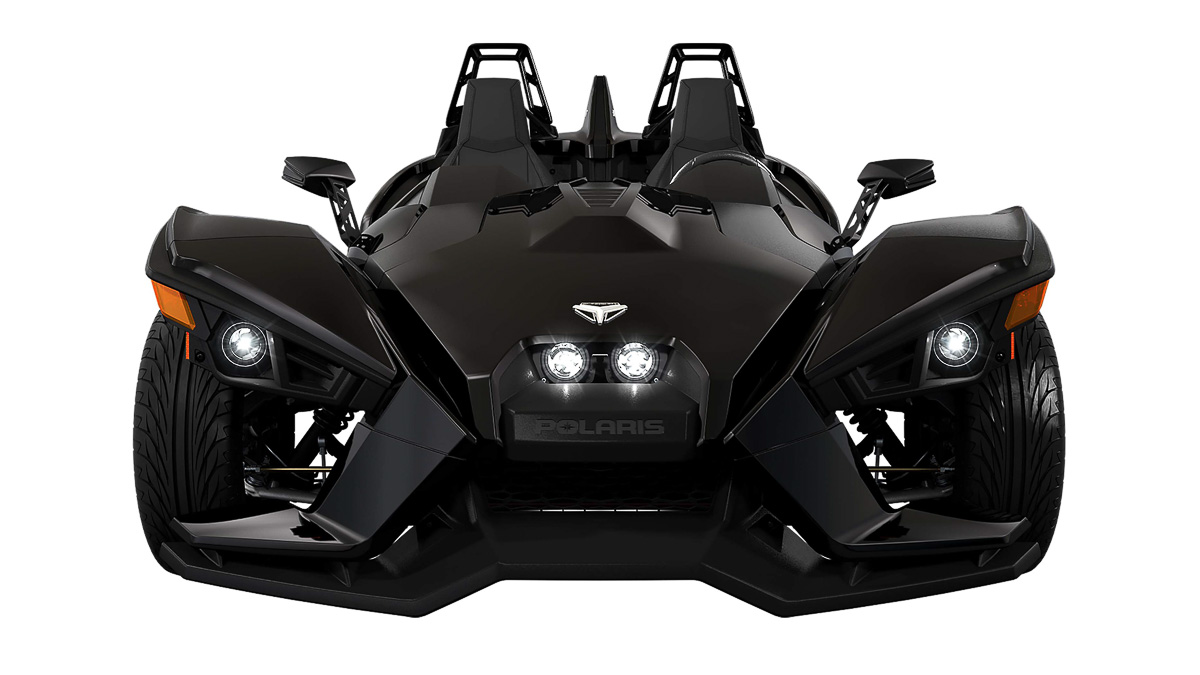 As for the base 2018 Polaris Slingshot S model comes in Gloss Black colourway and will be available at a much lower $19,999 (around RM85,595 after direct conversion) compared to the 2017 model which initially cost around $2,000 more.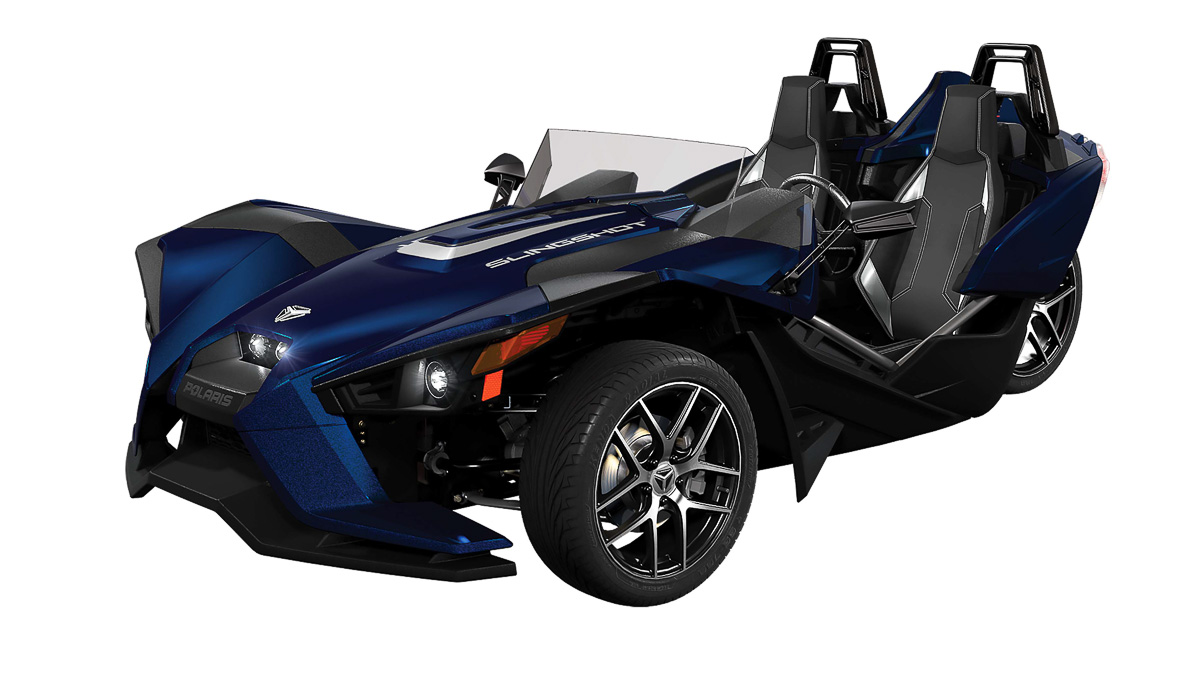 The 2018 Slingshot SL comes in Navy Blue and Sunset Red for a cool $25,499 (around RM109,135). The extra cost will get you a reverse camera, windscreen, coloured seats, Rockford Fosgate audio package and as stated above, the "Ride Command" system.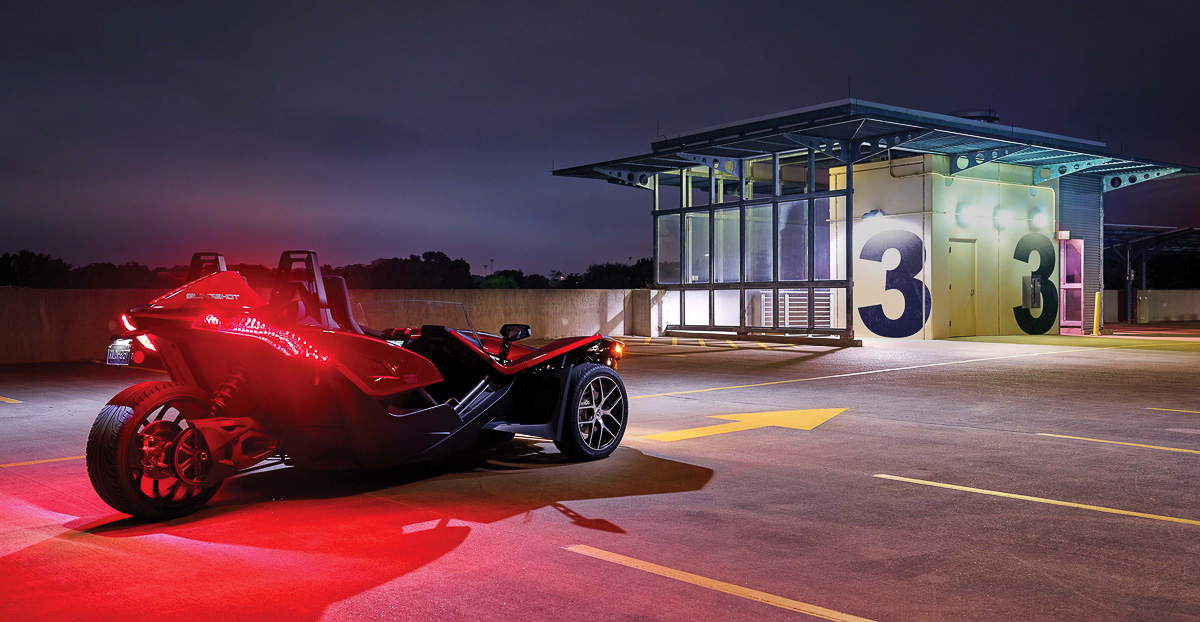 Invest in a bit more and you'll get the 2018 Slingshot SLR at $28,999 (around RM124,115) and a choice of either the Electric Blue or Orange Madness colour schemes. The SLR comes with navigation system, sport seats, Sparco steering wheel, shifter and pedals, aluminium wheels and much bigger 305mm rear tyre plus composite brake discs and tinted windscreen.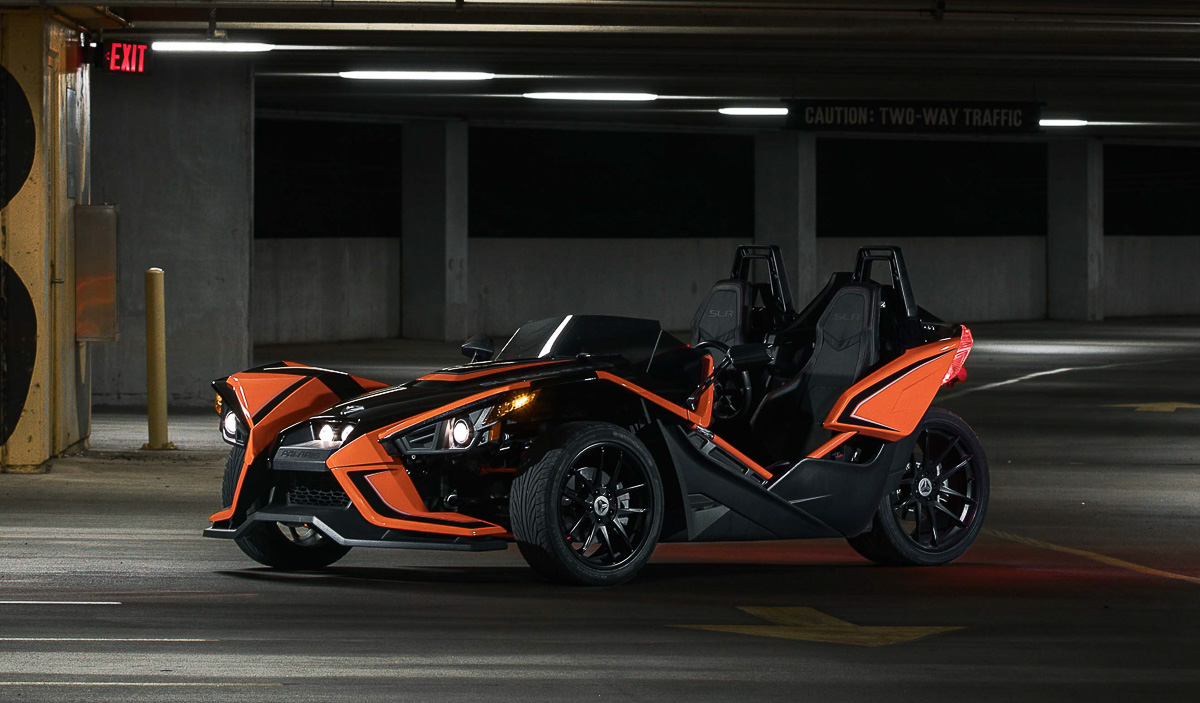 The 2018 Polaris Slingshot range will be available in the US market by September. As for Malaysia (or even Asia), we just have to drool over the photos for now.
Source: [button color="" size="" type="square_outlined" target="blank" link="http://www.polaris.com/en-us/slingshot"]Polaris[/button]