Despite reports of financial difficulties, staff layoffs, and the exit of two of its founders, Mission Motors appears to have rebooted itself as Mission Motorcycles. The firm recently posted a Tweet, accompanied with an image on its site teasing its production-ready Mission R electric superbike.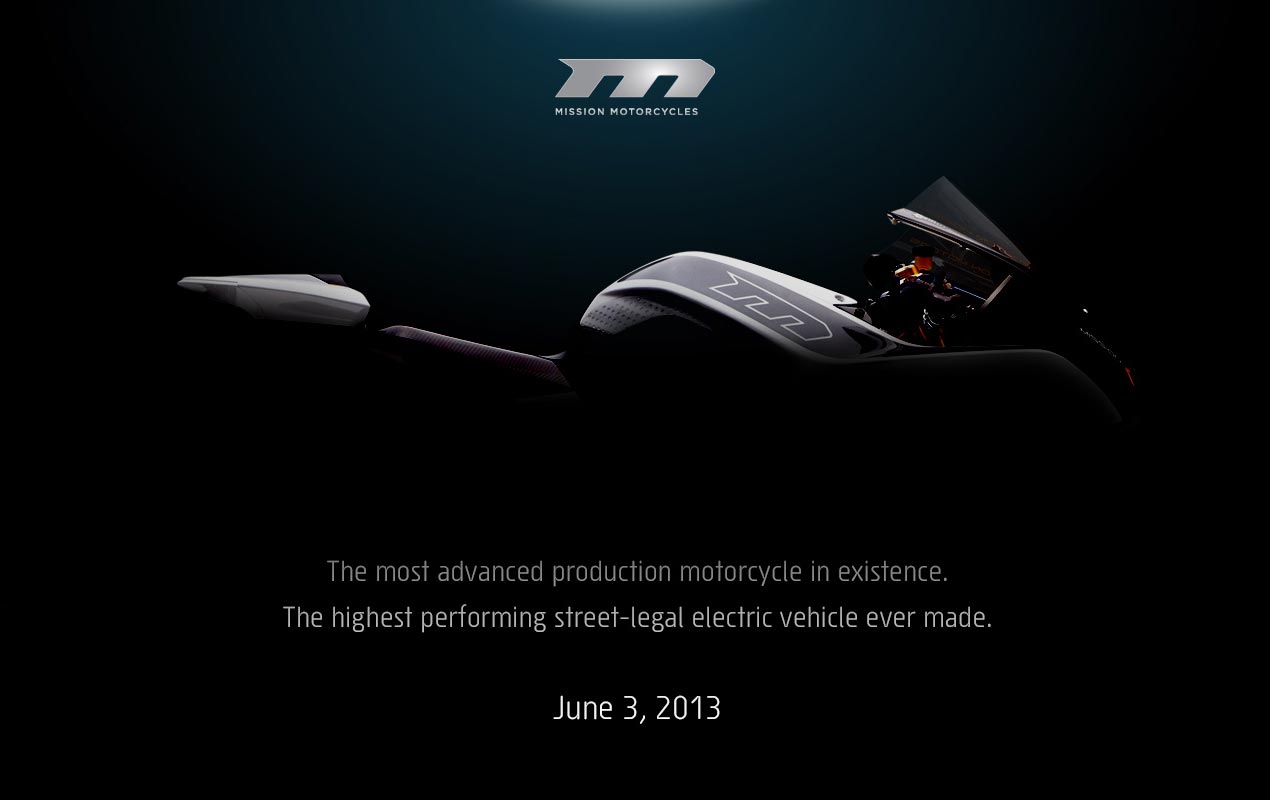 The name 'Mission Motorcycles' however appears to be a separate entity from Mission Motors, with the former continuing the development of electric powertrains whilst the latter seems to have its focus in the two-wheels fraternity. Mission Motorcycles president Mark Seeger reportedly plans to unleash 'something' the motorcycling world has not seen before.
More details of the Mission R project are expected to surface on June 1. The street-legal Mission R coming in June will reportedly be honed much further than the bike seen last year. The Mission R electric superbike has the capability to post competition-like lap times in the Laguna Seca circuit at a similar pace to that of petrol-powered AMA Supersports series race bikes.
We will have more on the revolutionary Mission R electric superbike as soon as new details emerge.