There were so many crashes over every race weekend in 2018.

But it was Marc Marquez who topped the MotoGP crash list.

However, it was Stefano Manzi who crashed most often over the three classes.
Marc Marquez may had captured his fifth MotoGP crown in 2018, but he also tops the crash list.
Marquez hit the ground 23 times last year, ahead of Alvaro Bautista who found the kitty litter on 21 occasions. The former would have destroyed many more bikes if not for his superhuman feats in saving sure crashes. However, 23 crashes are an improvement over the 2017 season during which he wiped out 27 times.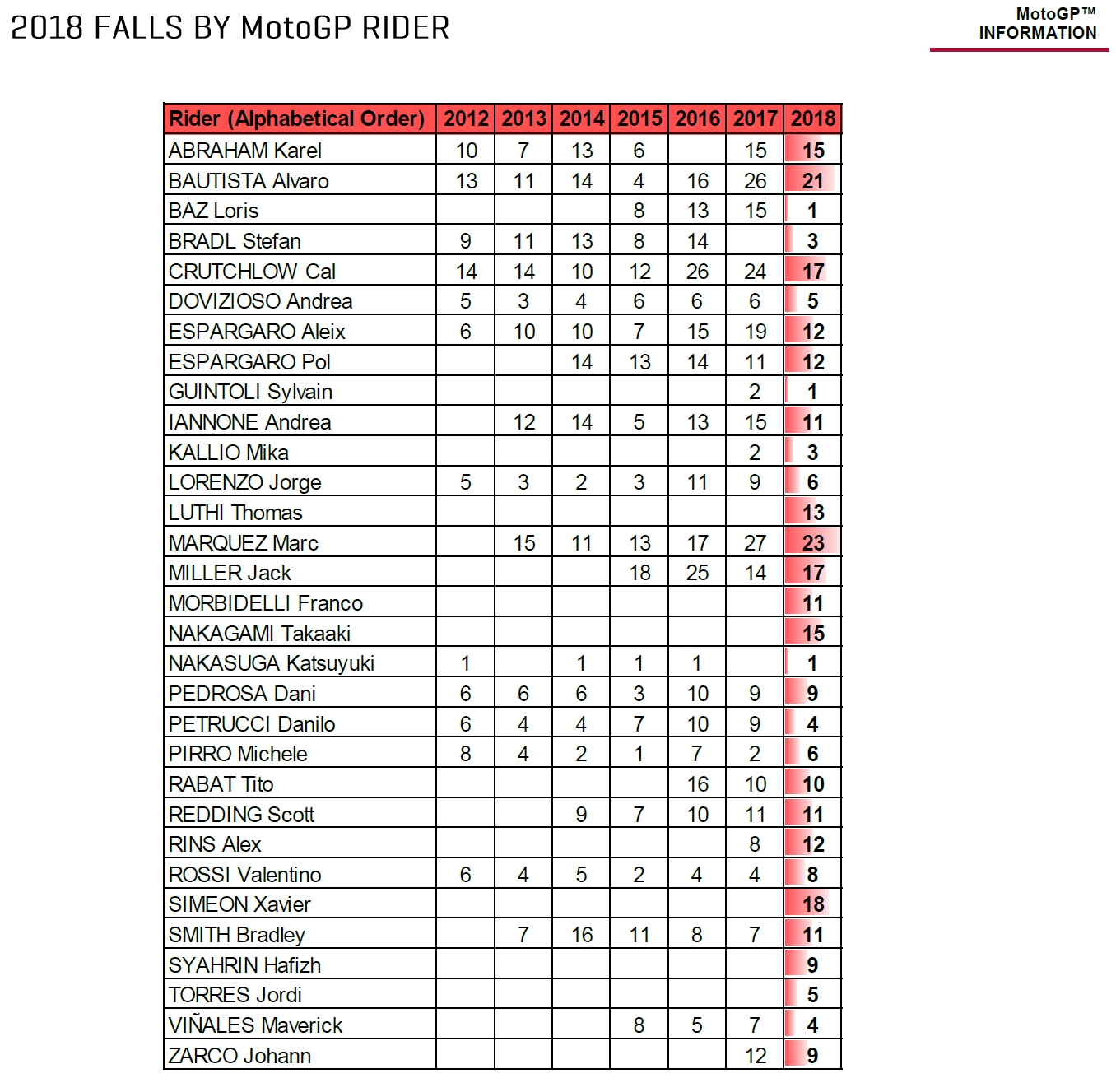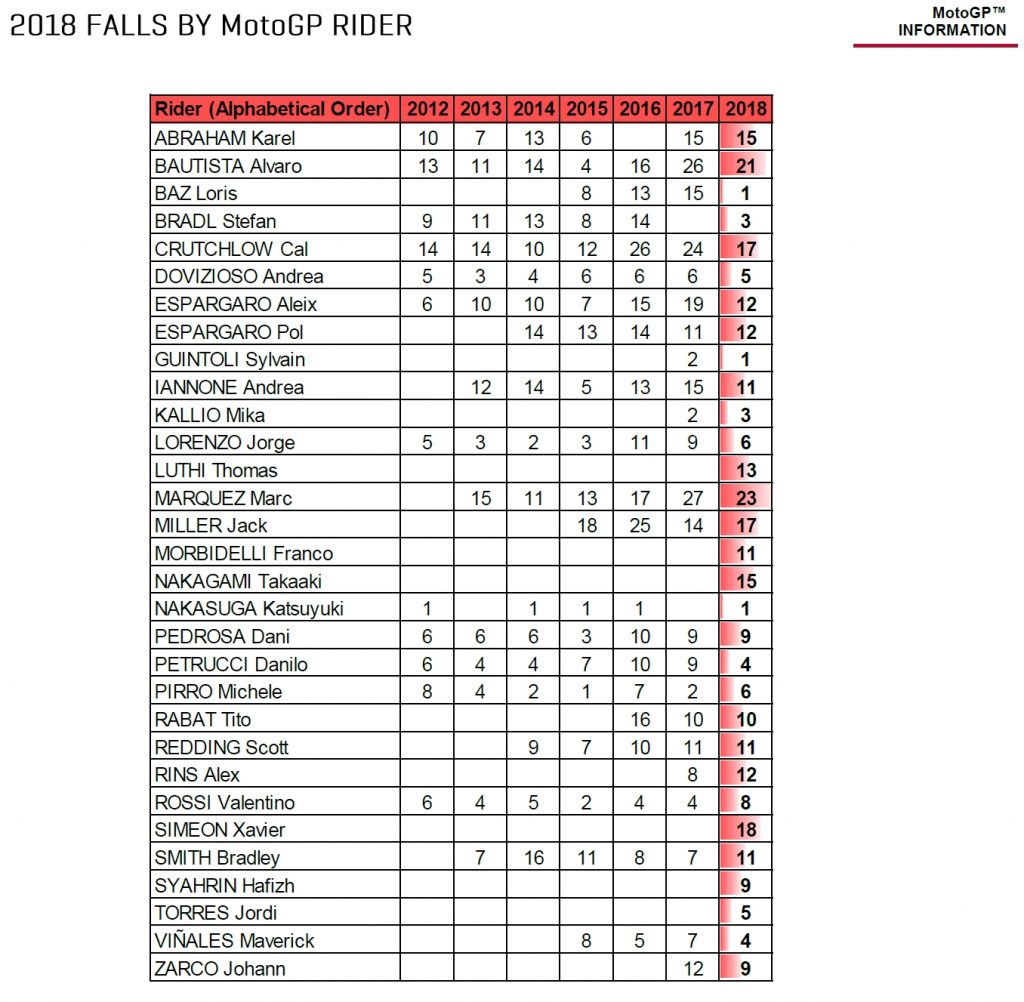 The world champion crashed mostly in practice sessions as he pushed his tyres and bikes to discover their limits. He will then know how much he could push during the race.
Other Top 5 crashers were Xavier Simeon (18), and Cal Crutchlow tying with Jack Miller at 17.
Malaysia's Hafizh Syahrin fell 9 times.
However, Marquez's number of crashes pales in comparison to riders of the other classes. Stefano Manzi (whose front brake lever was squeezed by Romano Fenati) went belly up 31 times in Moto2.  Manzi was followed by Lowes (27), Marco Bezzecchi (24), Jorge Navarro (24), Gabriel Rodigro (22). Marc Marquez would have slipped in 5thplace.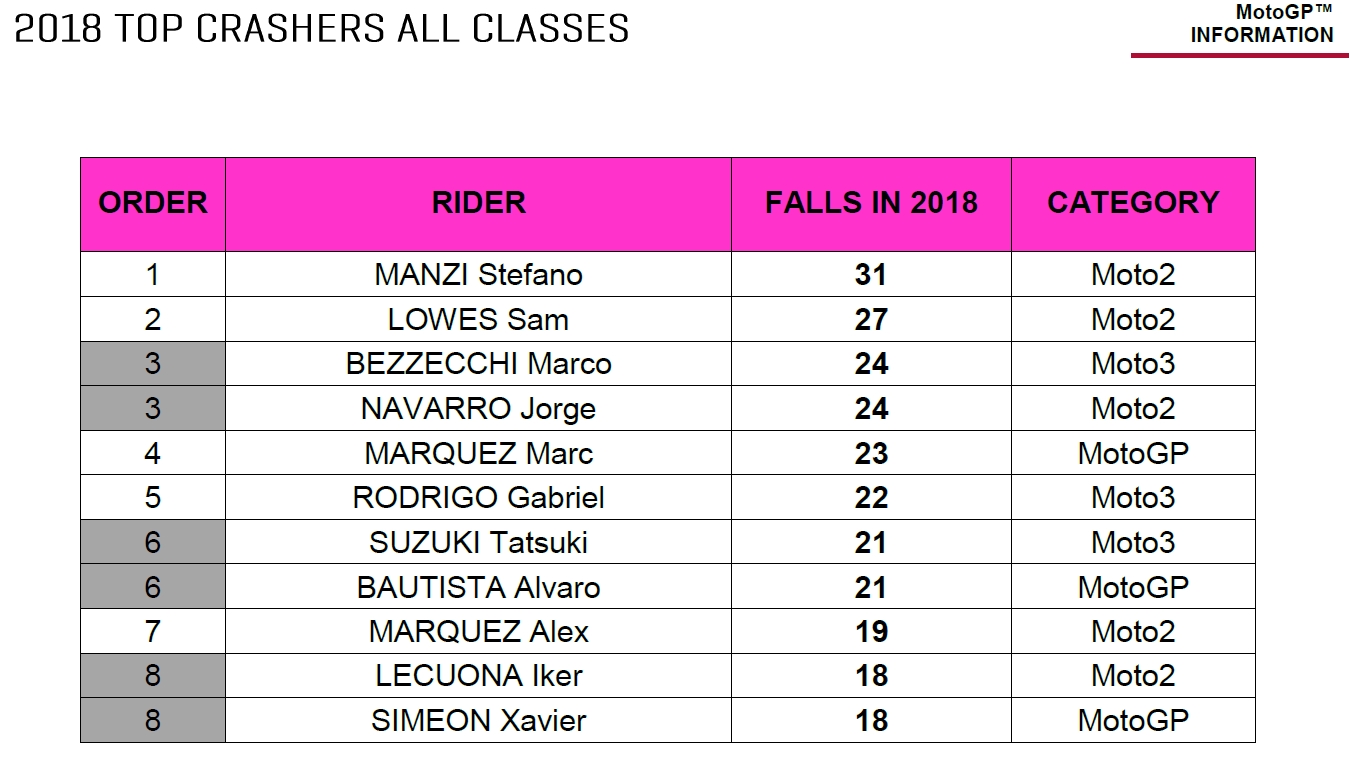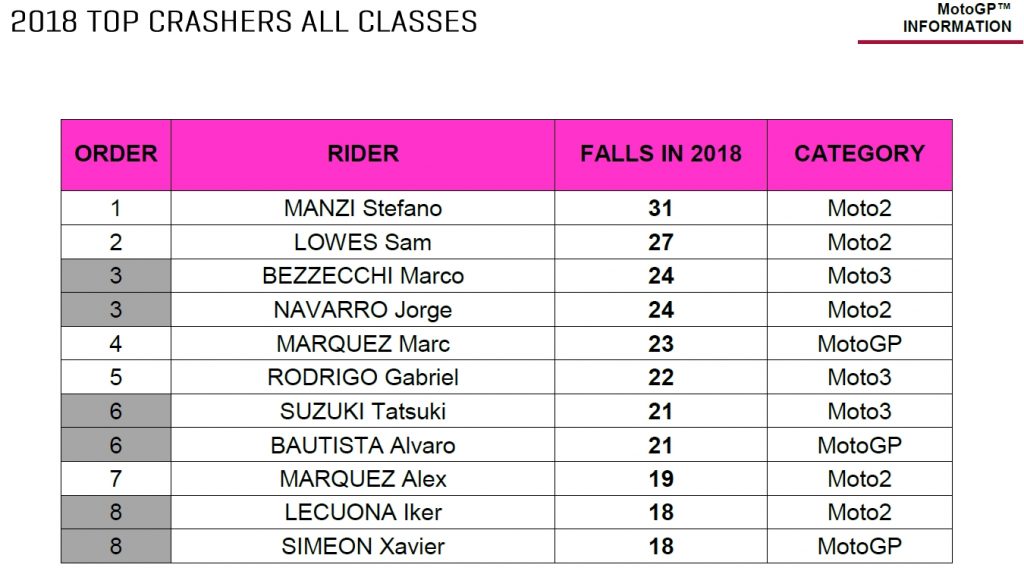 There were 303 crashes in MotoGP, 418 in Moto2 and 356 in Moto3. That totals up to 1,077. The number is a reduction from 1,126 in 2017.