The first round of the KTM Malaysia Orange Enduro 2018 will kick things off on 21 April 2018 in Sungai Petani, Kedah.
A total of RM10,000 of prizes will be given away to participants competing in five different categories.
All are welcome to the newly-ready KTM Off-Road Track (next to Amanjaya Mall) for a whole day of an off-road extravaganza.
Calling all off-road and motocross fans in the North, this is one is for you! The first round of the KTM Malaysia Orange Enduro 2018 is set to explode this coming 21 April 2018 (Saturday). Interested participants can enter five different categories with the hopes to take home the grand prizes but more importantly, bragging rights of being the best in the national motocross business.
This event has been organised following KTM Malaysia's major success when they held the KTM Malaysia Fun Enduro 2017 back in 2017 at the Sungai Buaya Off-Road Track in Rawang. The series is actually open for all motorcycles of different makes which will then be divided into five different categories; Open, Veteran, KTM Enduro, CKD, and Cubcross.
In collaboration with Elf Lubricants Malaysia, EDT Printing, Gracshaw Helmets, Amanjaya Mall, and yours truly, Bikes Republic, the event is said to be one of the biggest programs planned by KTM Malaysia for this year.
With this latest Orange Enduro 2018 series, KTM Malaysia hopes to uncover and develop great Malaysian talents in the world of motocross and off-road riding. Through the organised event, they also hope to increase the exposure to the sports segment and therefore widen its audience and followers all across Malaysia.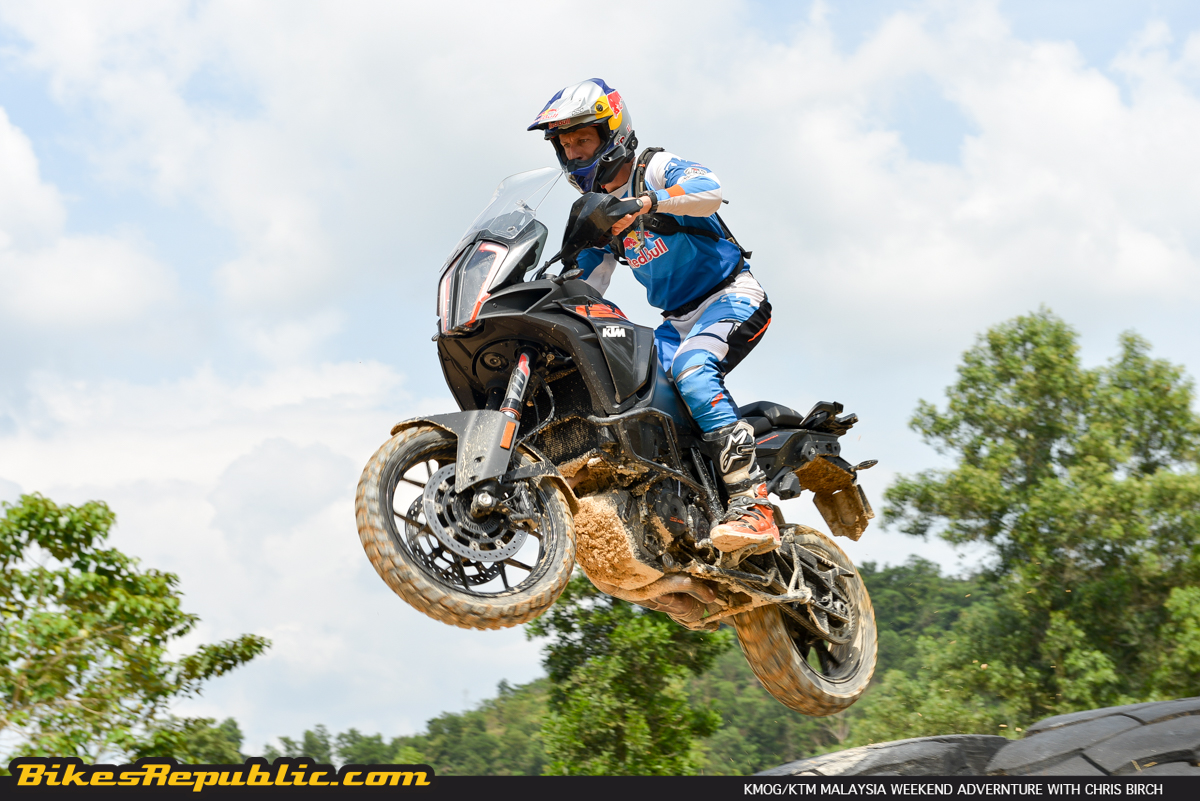 To make sure that this is not just a one-time event, KTM Malaysia went out of their way to build their brand new off-road track located right next to the Amanjaya Mall in Sungai Petani, Kedah. There's also the major support coming from the northern KTM Dukers owners group during the event day.
There will be many activities planned for both participants and attendees. From popular vendors to tantalising food trucks, there's something for the whole family for a great sunny day out mixed with some fun dirt action. There will also be special discounts and promotions on some cool KTM PowerWear items to look forward to.
Those who are interested to join the series, CLICK HERE to find out about the registration fees as well as to download the registration form. See you guys there!
Why you should pay attention to KTM's fuel-injected two-stroke motorcycles