Honda and Yamaha will promote hybrid motorcycles in Thailand.

Honda had released the PCX 150 Hybrid in Indonesia earlier this month while Yamaha will launch the Grand Filano hybrid in Vietnam, soon.

Although the new Honda PCX 150 was launched in Malaysia a few weeks ago, it is not the hybrid nor electric as we hoped.
Honda Motor Co. and Yamaha Motor Co., are confident in promoting hybrid scooters in Thailand as global attention shift to such motorcycles.
Honda has plans to launch the PCX Hybrid in August while Yamaha released the Yamaha Grand Filano Hybrid last week in the Kingdom. Both models are incidentally the first hybrid motorcycles for each manufacturer.
The 150cc PCX Hybrid is equipped with a 48-volt lithium-ion battery, boasting fuel economy of 52.3 km/liter, and will sell for less than THB 120,000 baht (RM 14,600).
A.P. Honda Co., Honda's Thai sales arm, is confident in selling 2,000 units of the PCX Hybrid per year.
On the other hand, the Yamaha Grand Filano starts at THB 55,500 (RM 6,700). Thai Yamaha Motor Co., plans to sell 7,000 units per month, on merit of a more competitive pricing.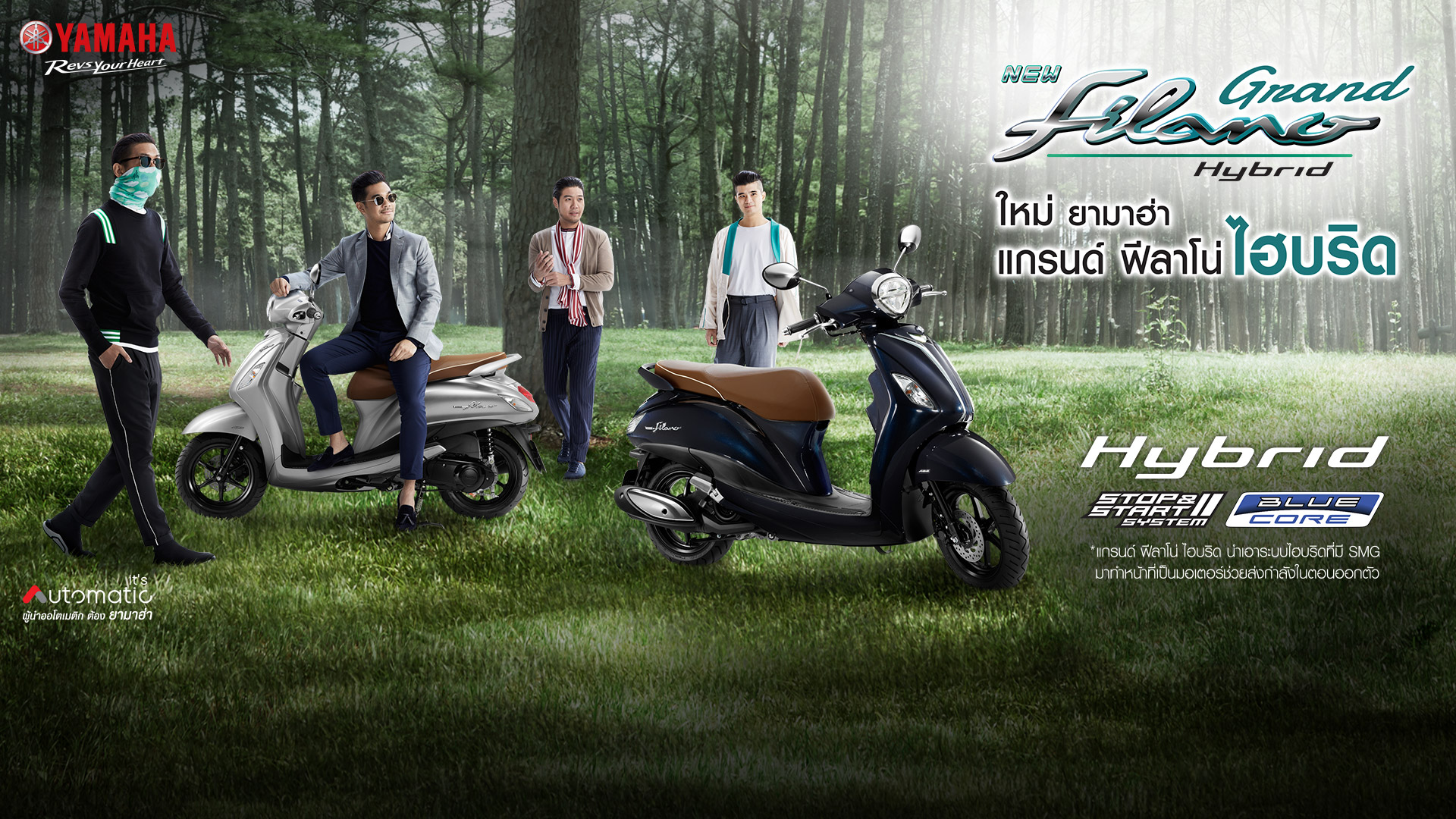 The Thai domestic motorcycle market has around 2 million units, with A.P. Honda accounting for 80% share, and Thai Yamaha at approximately 15.2 percent, in the first half of this year.
The Thai government intends to shift the tax base for motorcycles from cylinder capacity to carbon dioxide emissions following a similar change for automobiles implemented in 2016.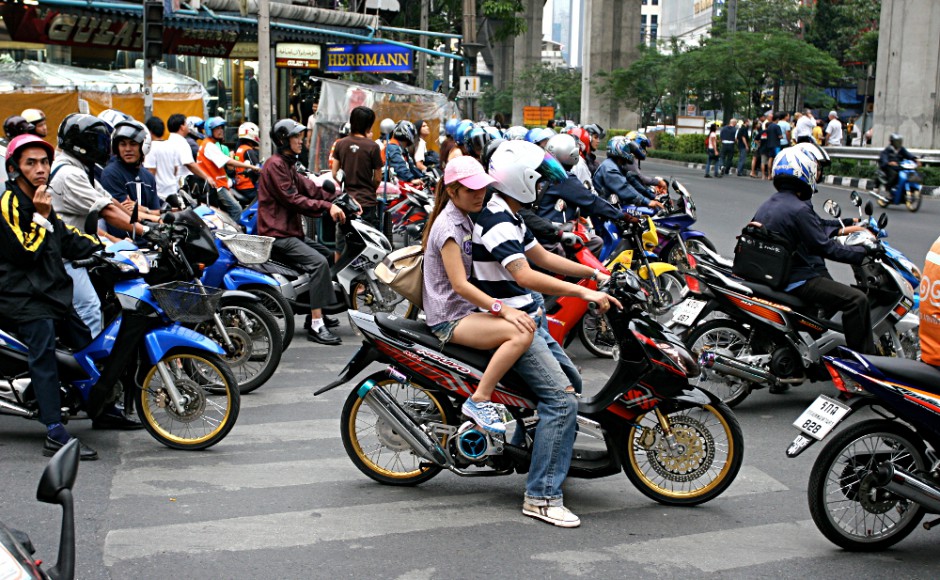 The duopoly's hybrid model launches could raise awareness of eco-friendly vehicles in the country.
Surapong Paisitpattanapong, a spokesman for an automotive group at the Federation of Thai Industries, said that demand for hybrid motorbikes in Thailand is expected to gradually grow, like hybrid passenger cars, as manufacturers need some time to raise recognition about the new technology.
Honda released the PCX Hybrid in Indonesia early this month and will start selling it in Japan on Sept. 14, while Yamaha plans to launch the Grand Filano in Vietnam.
Boon Siew Honda had just released the new PCX 150 in Malaysia a few weeks ago, but we are also waiting for either the hybrid or electric model.