Some folks have been asking about Hafizh Syahrin being the first Malaysian MotoGP rider.
After the MotoGP Thai test, it can be safely said that Hafizh is the first Malaysian to ride a modern-day 1,000cc MotoGP bike.
The final confirmation will come from Monster Yamaha Tech3 on whether Hafizh Syahrin will become the first Malaysian MotoGP rider to race in the premier class this season.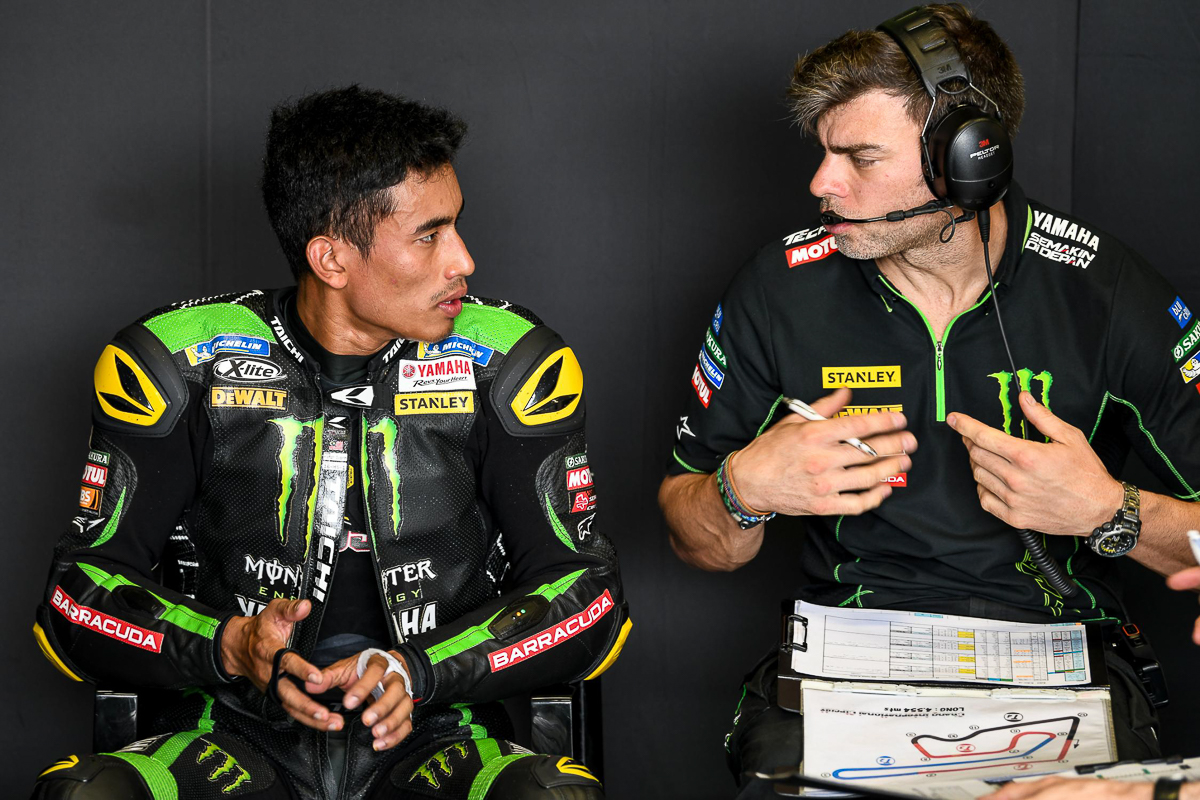 It has been quite an amazing week for all Malaysians as Hafizh Syahrin was selected to join the MotoGP pre-season testing at the Buriram International Circuit. Riding the Yamaha M1 for the Monster Yamaha Tech3 squad, Hafizh Syahrin ultimately became the first ever South East Asian rider to ride a proper 1,000cc modern day MotoGP bike.
The question of whether Hafizh Syahrin is the first Malaysian GP rider came to mind as a lot of people have been asking this. Whether this is true or not, it doesn't really matter because what Hafizh has accomplished is nothing short of magnificent. To clarify, let's go through time and Malaysia's rich history in the world of motorcycle racing.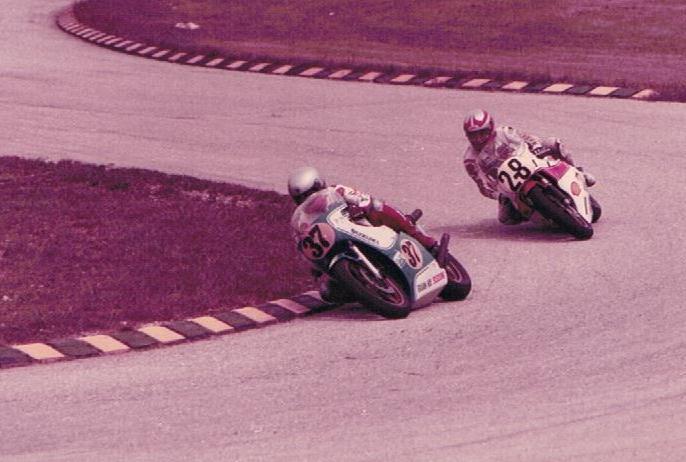 When it comes to the golden eras of GP racing, there were many great Malaysian talents but two names came to mind. The first name is none other than Oh Kah Beng aka "Foreman Oh". With a rich racing career dating back between the 1960s and 1980s, Oh Kah Beng together with other great riders like Kuan Huah Chin aka "Bulldog Kuan" dominated the national GP racing scene.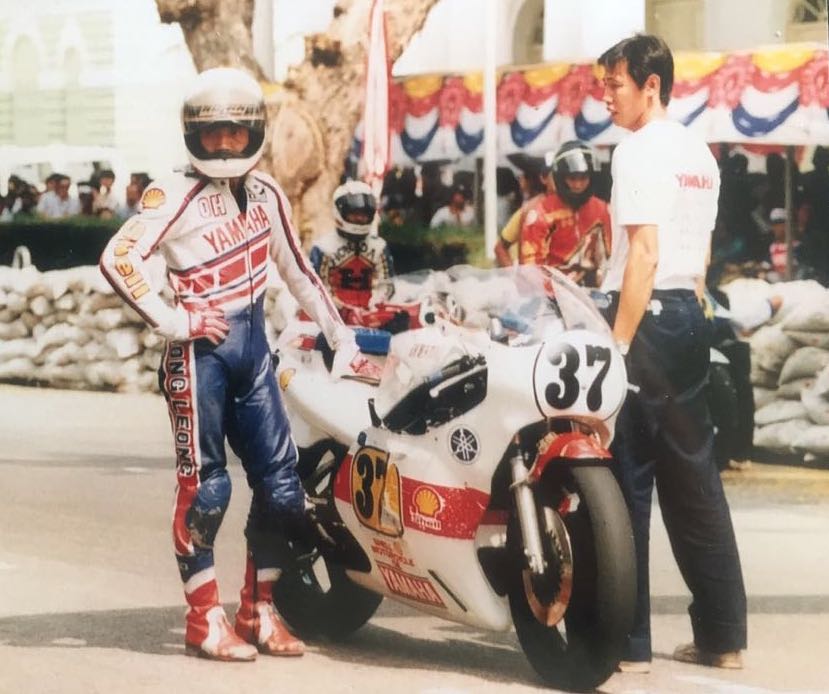 Oh Kah Beng also had his fair share of racing on an international level when he took part in races like the Indonesia GP and Macau GP where he was fortunate enough to race alongside a few great names. One of his biggest accomplishments was back in 1982 when he finished second behind Australia's legendary rider, Wayne Gardner.
Unfortunately, Oh Kah Beng couldn't continue his racing career due to several major injuries and therefore was never enlisted in the MotoGP series. His road racing days drew to a close in 1991 where he won his final national racing championship before joining Proton. With that being said, we move on to the next rider in mind which is none other than Shahrol Yuzy.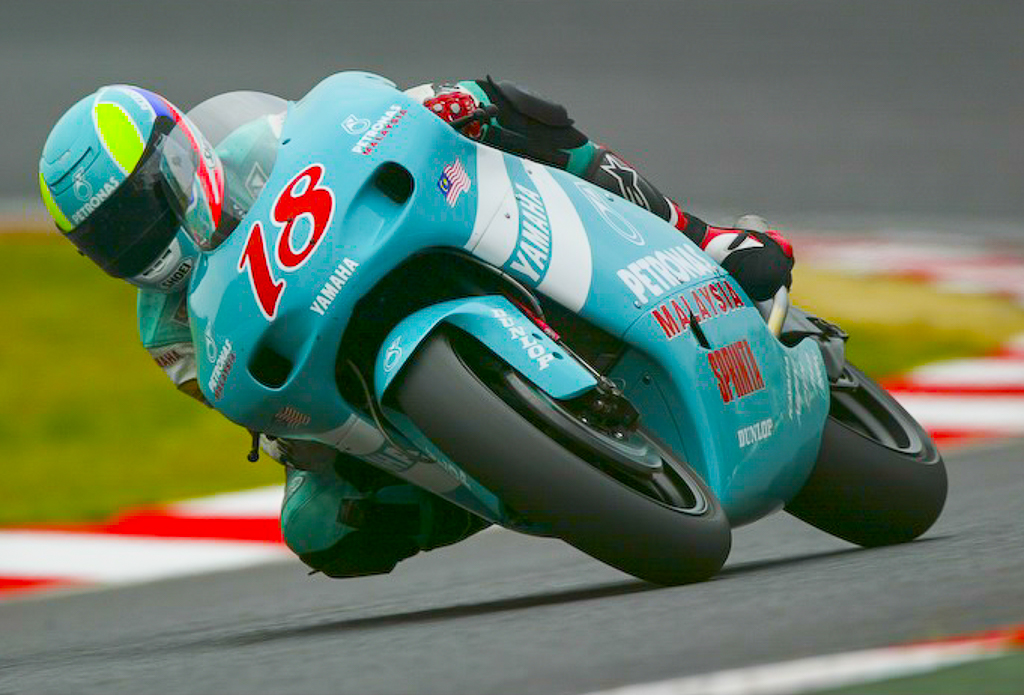 Shahrol Yuzy is a well-known name in Malaysia's motorcycle racing scene and he is currently active in running his own racing team in the Malaysian Cub Prix series. His glory days started in the 1990s where he had great success in a few FIM sanctioned races such as the Asian Road Racing Championship, Spanish Championship, and European Road Racing Championship.
It all started in 1996 when he competed in the 250cc MotoGP category which at the time was the intermediate class (or modern day Moto2). Racing alongside names like Max Biaggi, Shahrol got a few wildcard appearances but his major big break came in the year 2000 where he raced full time in the 250cc category with the Petronas Sprinta Yamaha TVK squad for three years.
At the time, there were three race categories, 125cc, 250cc and the premier 500cc where Kenny Roberts Jr. was crowned the 2000 MotoGP world champion. He was closely followed by a young Valentino Rossi and his biggest rival at the time, Max Biaggi. Technically, Shahrol Yuzy did race in MotoGP but it was in the 250cc intermediate class.
After going through history, we arrive in the present time to Hafizh Syahrin and his maiden appearance on board the Yamaha M1 handed down by the Movistar Yamaha MotoGP squad in (which we all know comprises of Valentino Rossi and Maverick Vinales). When it comes down to a modern-day MotoGP bike used in the premier class, there's no doubt that Hafizh is the first Malaysian to ride such machinery.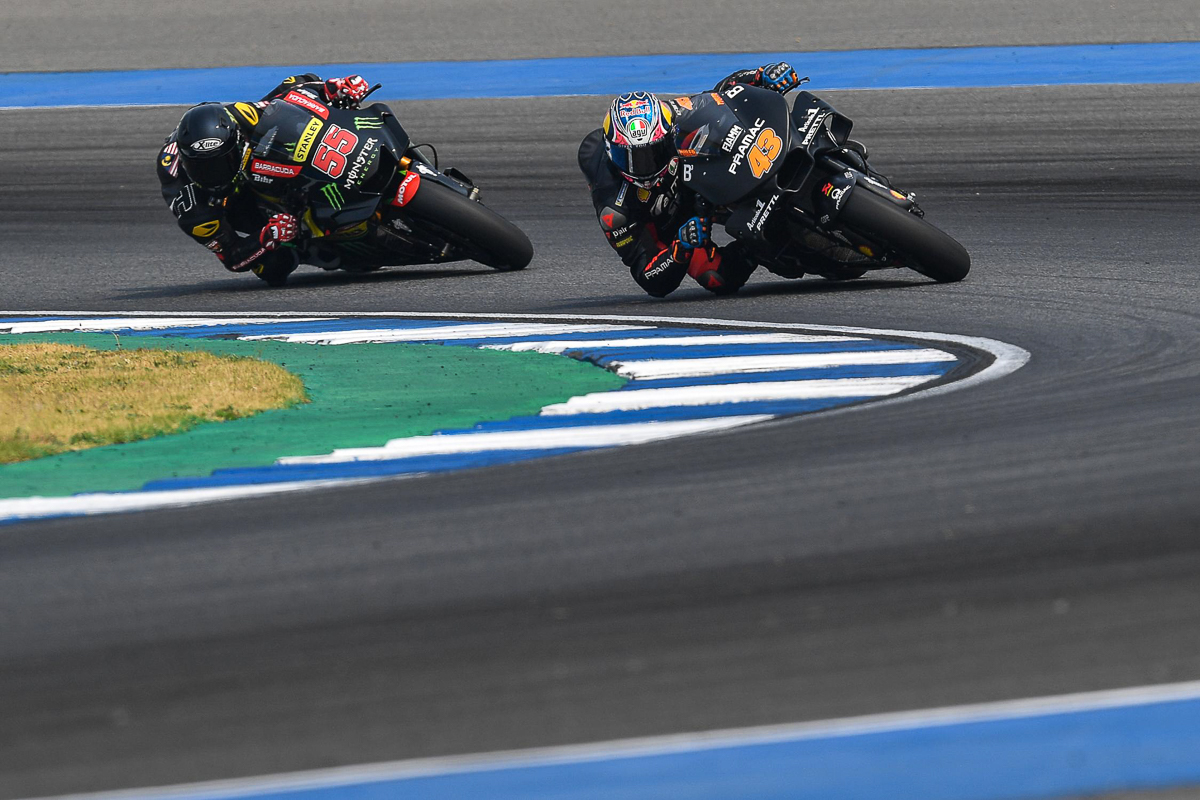 So far, only SIC has confirmed that Hafizh will be racing in 2018 with the private MotoGP team alongside a very talented teammate, Johann Zarco. The Tech3 squad has only stated that Hafizh was enlisted for the MotoGP Thai test in Buriram but looking at how Hafizh performed, there's a big chance that he might be absorbed full-time and ultimately be labelled as the first Malaysian MotoGP rider.
All the best to you and your future endeavours, Pescao! Malaysia has your back!