It has become a tradition for GIVI to be present at the Malaysian MotoGP.
They gave away plenty of great goodies to those who visited their pavilion.
Participants of the MotoGP convoy also received plenty of great stuff.
"It had become a tradition for GIVI to participate in MotoGP and organize this MotoGP convoy," said Joseph Perucca, Overseas Operational Director of GIVI.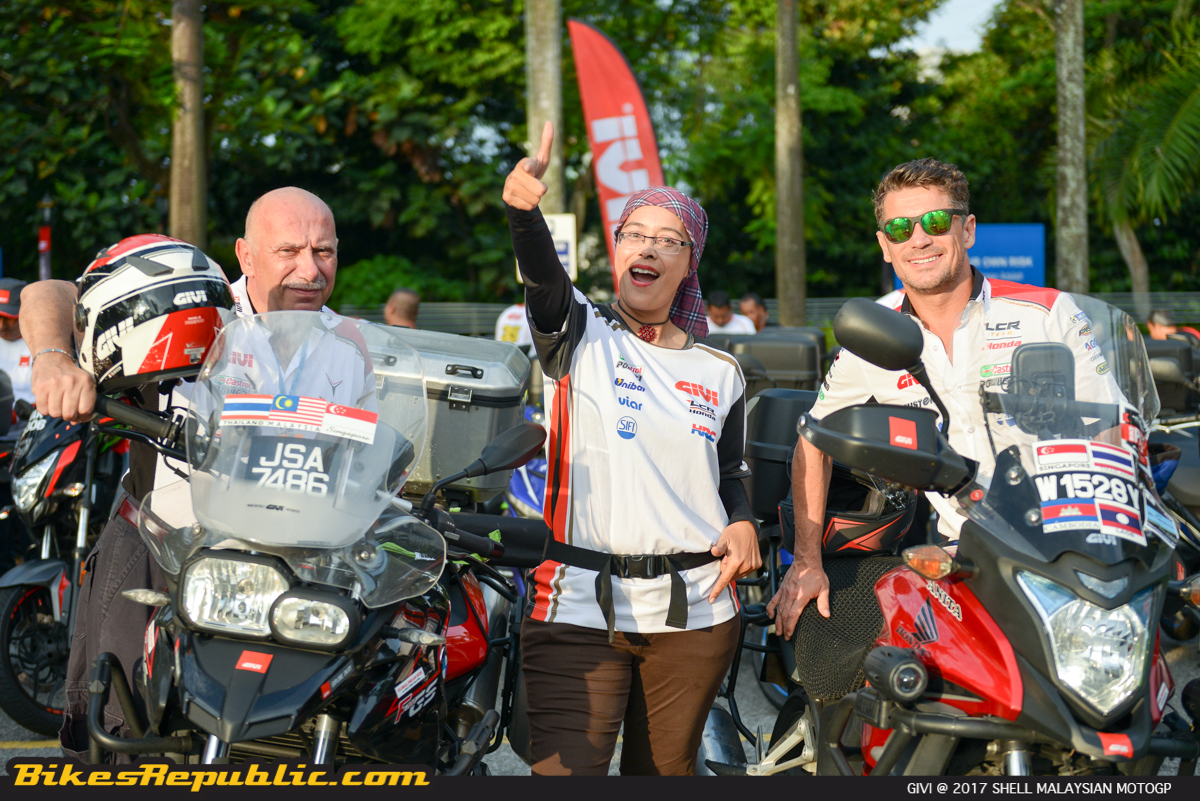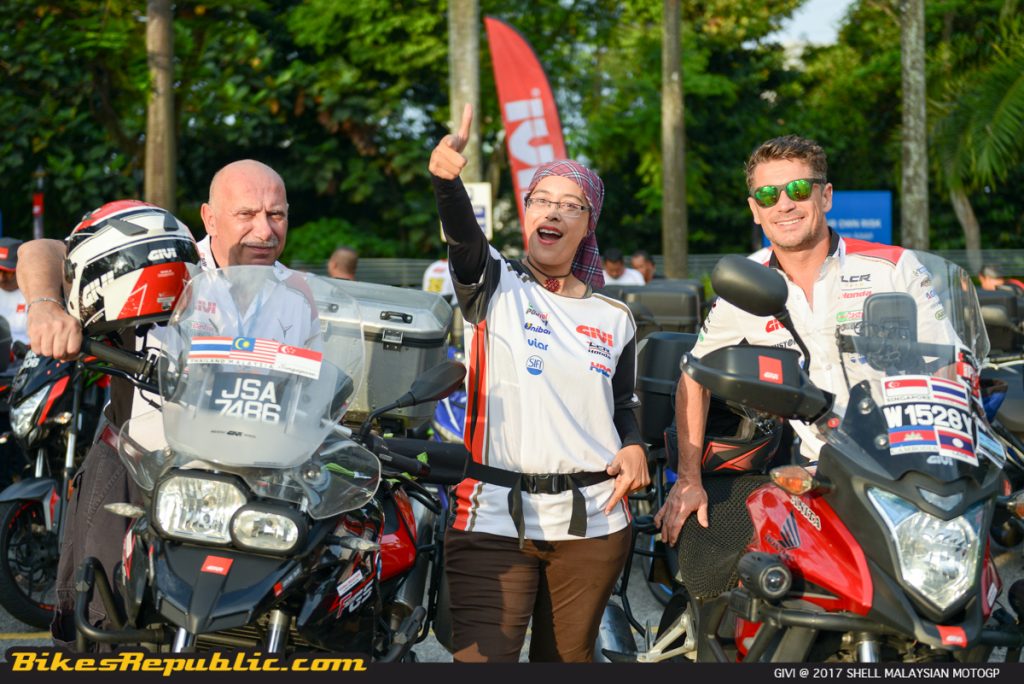 His words couldn't be truer as GIVI has a large presence in MotoGP every year, from supporting the LCR Honda MotoGP Team and the factory Ducati Team, to the massive pavilion, and the convoy.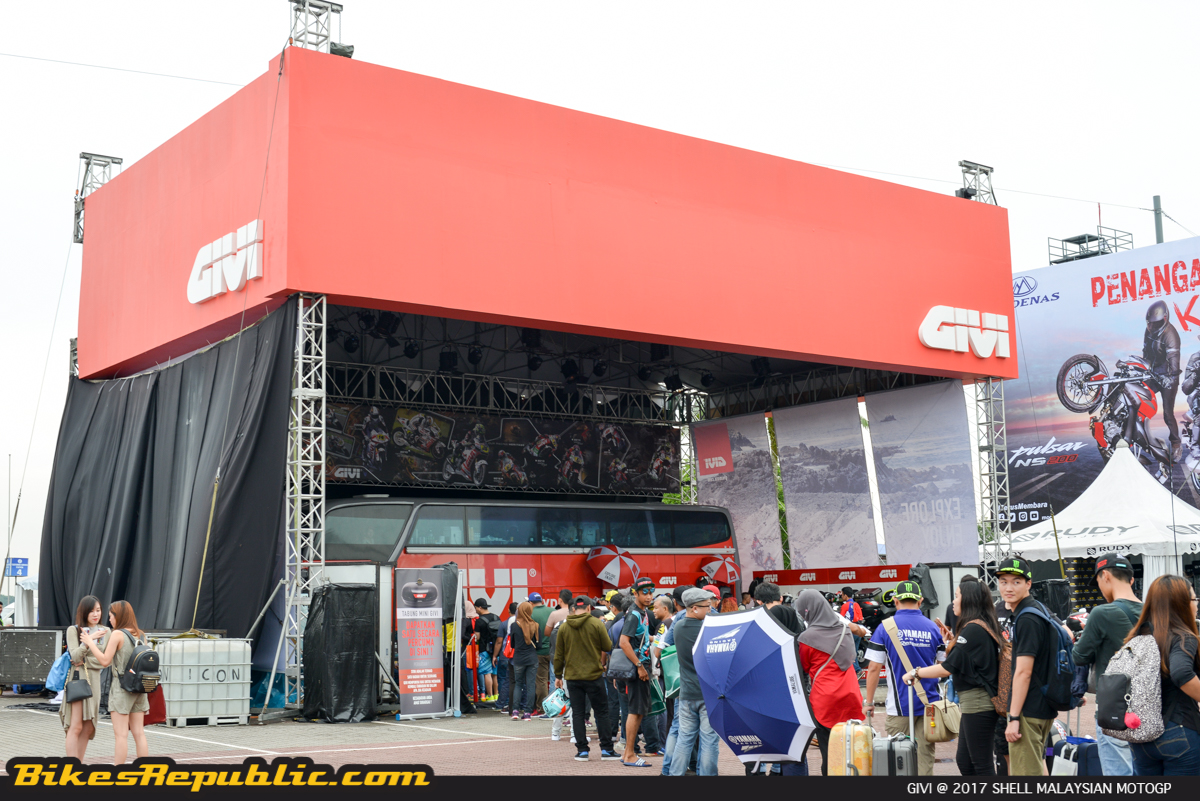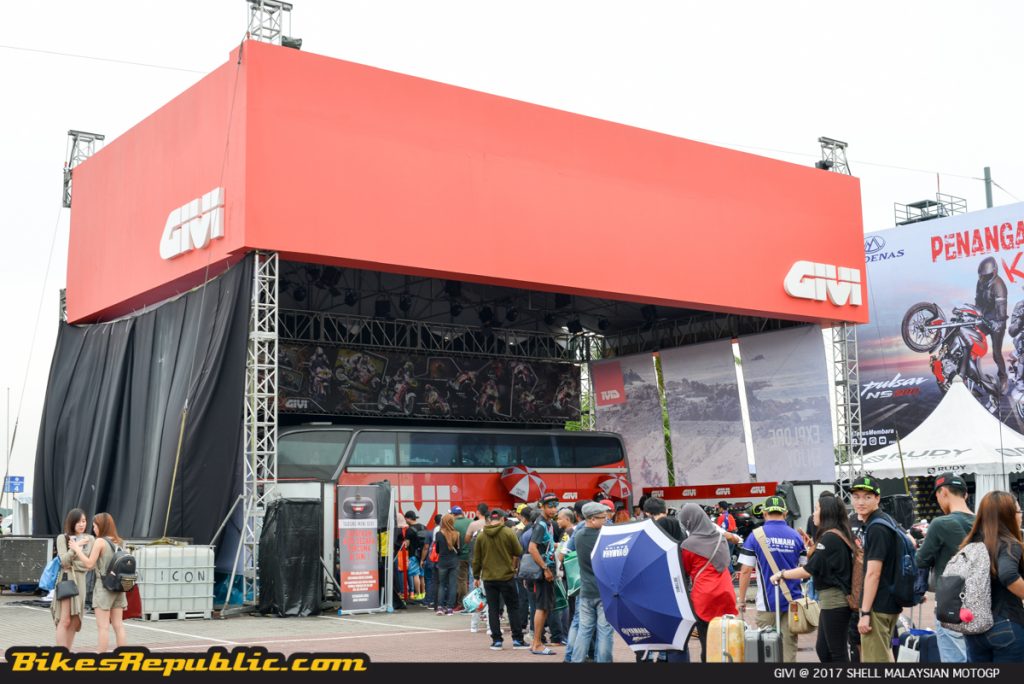 This year, GIVI Malaysia went about designing their pavilion with slight differences. But they weren't insignificant, by and large.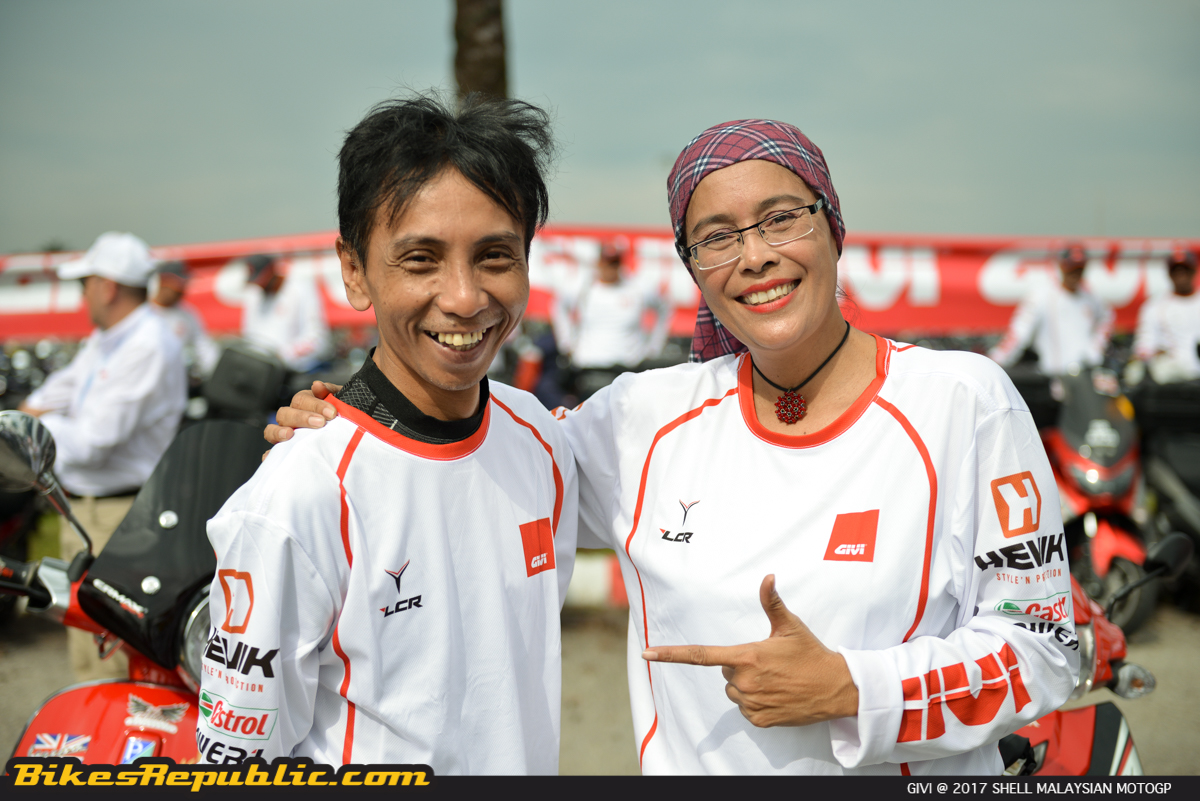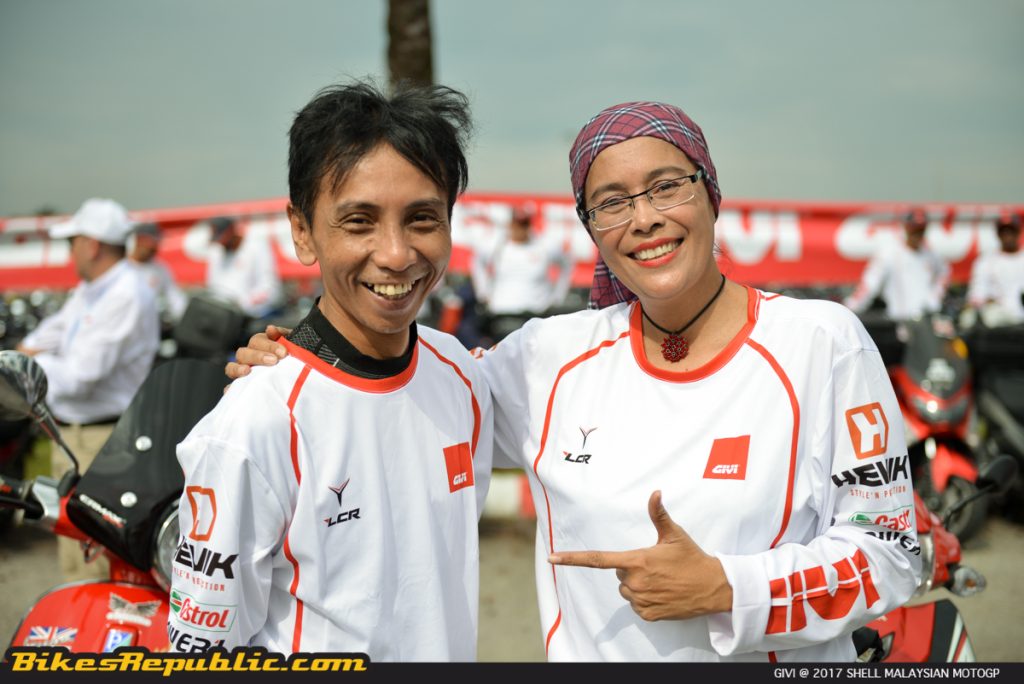 Firstly, they've included as the backdrop. GIVI Malaysia's tour bus is always on location during Cub Prix races and also special events.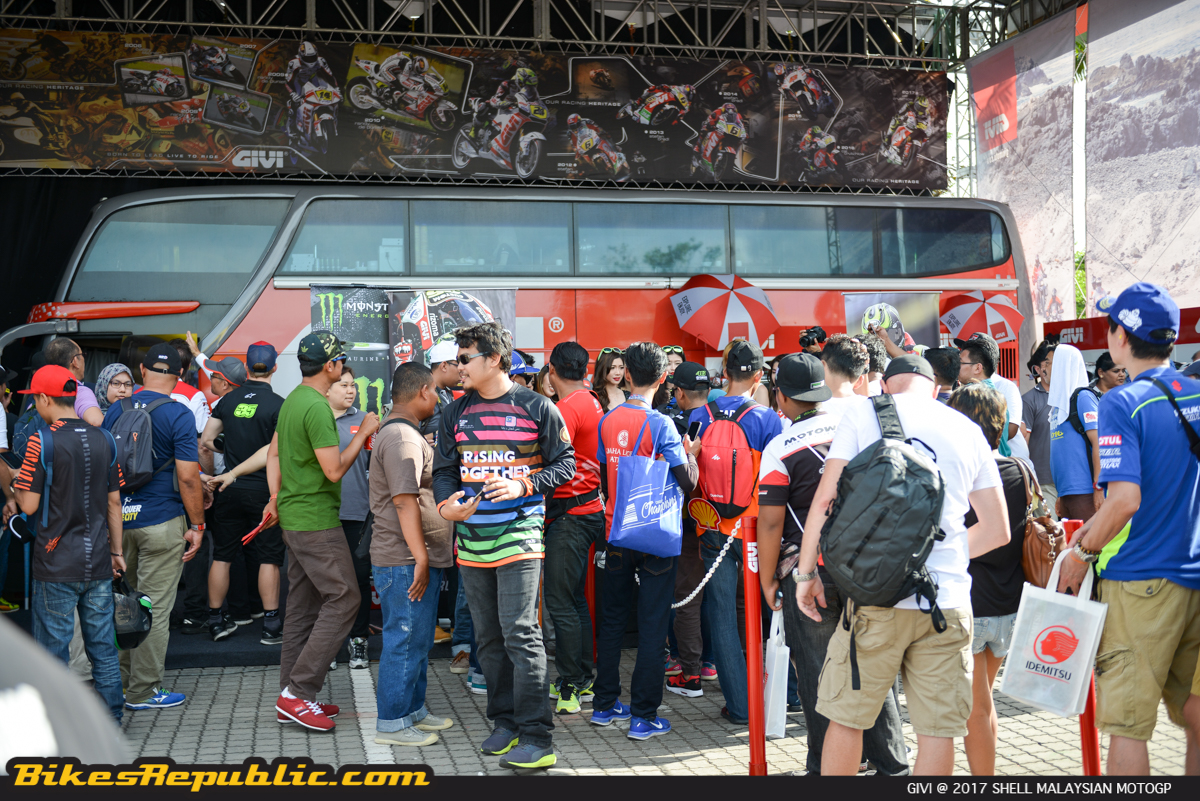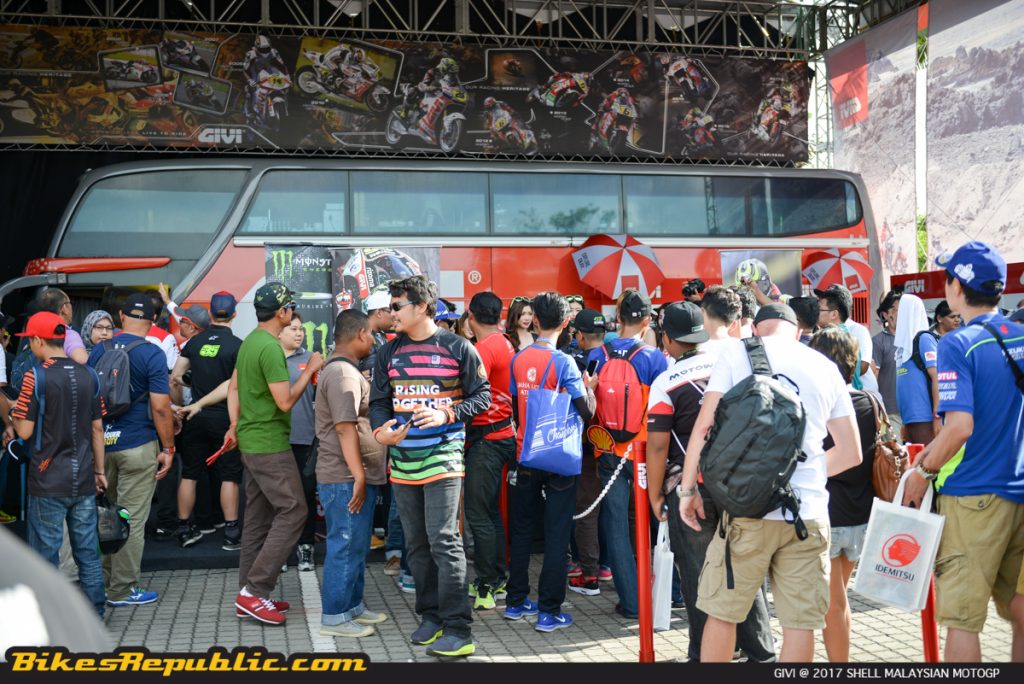 Secondly, there are many more different motorcycles on display, all fitted to the gills with GIVI cases and accessories. They included the Honda RS150R, Kawasaki Versys-X 250, besides others.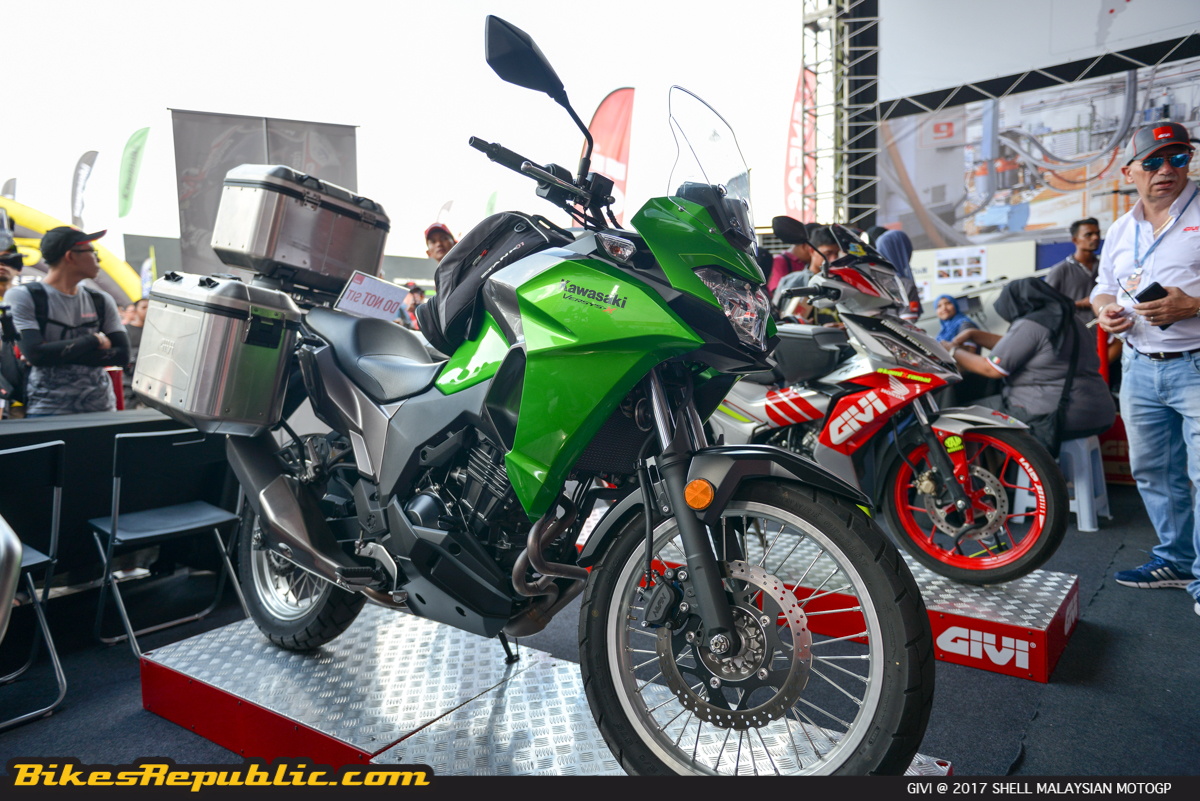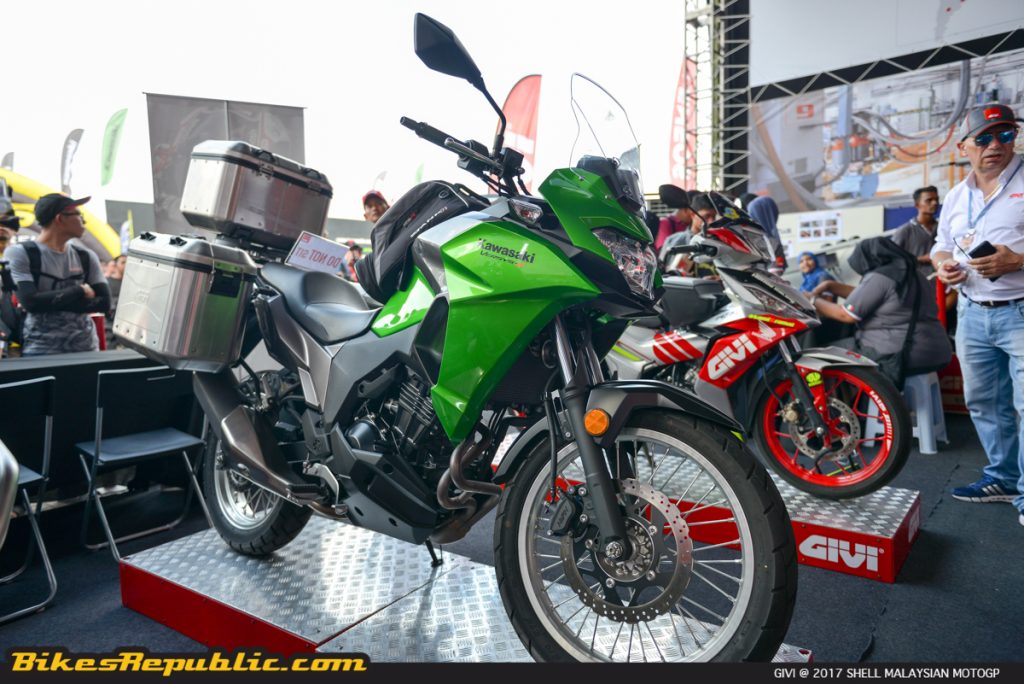 Thirdly, the usual display case of GIVI's cases, helmets and apparel were also present, but the helmets were the newer models.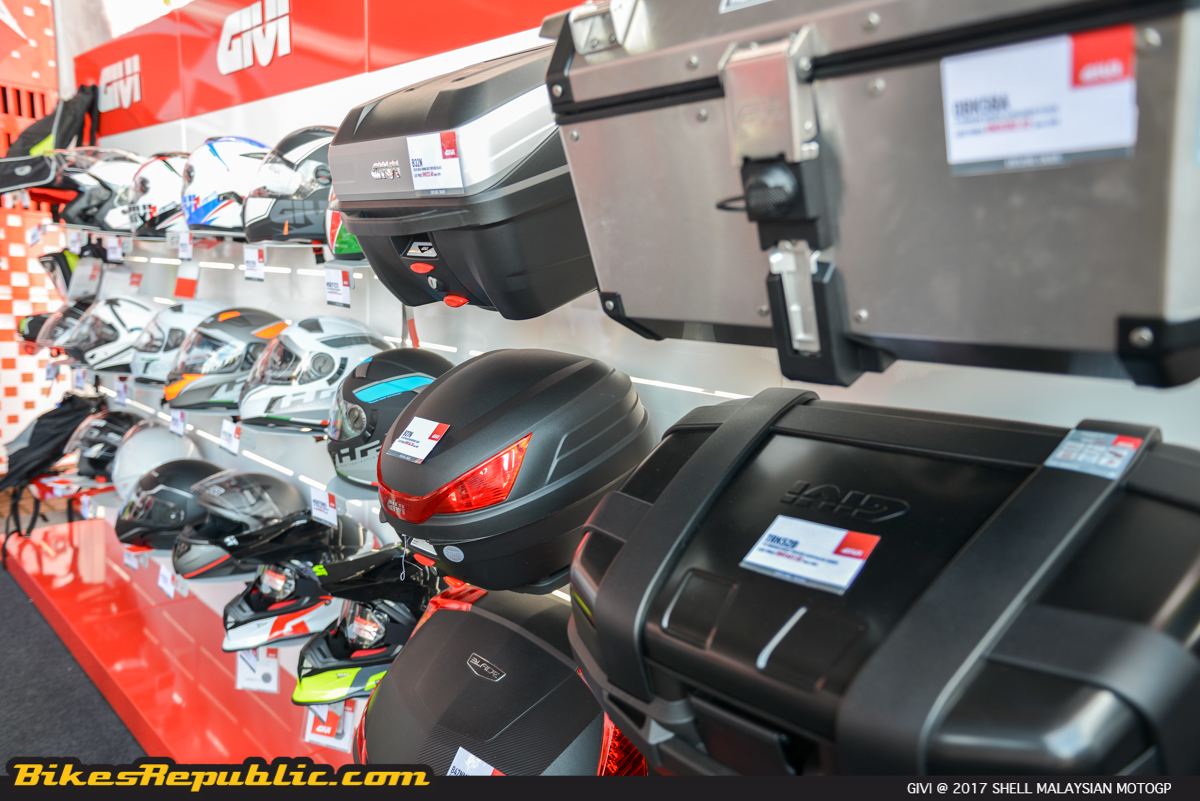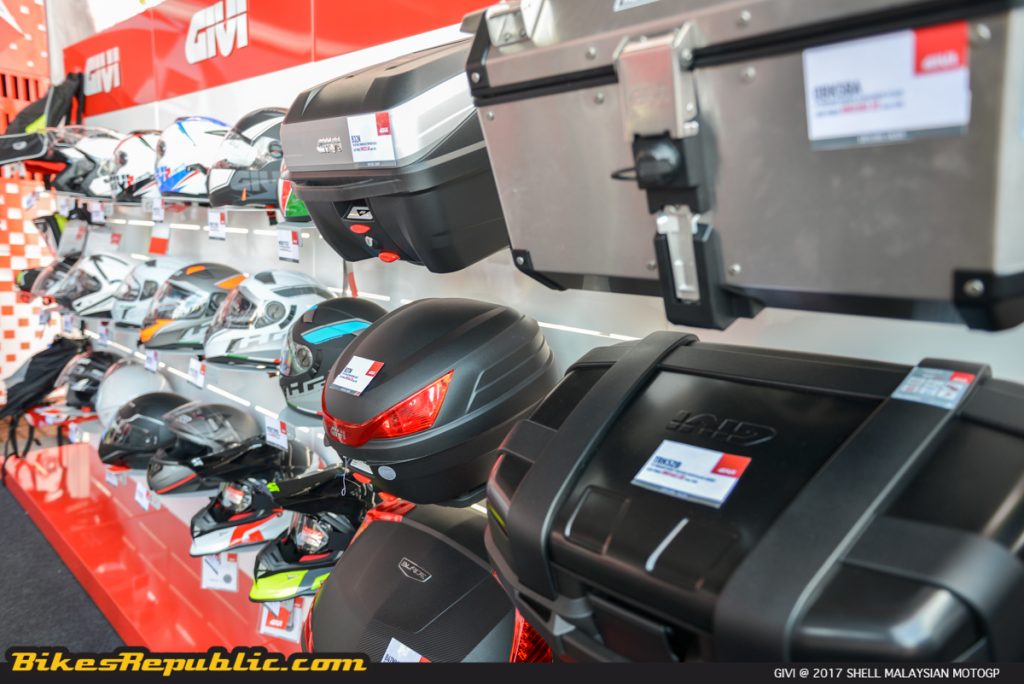 But the most significant difference this year is the inclusion of the injection moulding machine, which they use to produces the ABS cases you and I have long used and loved. However, instead of producing large cases during MotoGP, the machine was configured to produce coin boxes, made from the same material as the cases and complete with GIVI's red and silver logo.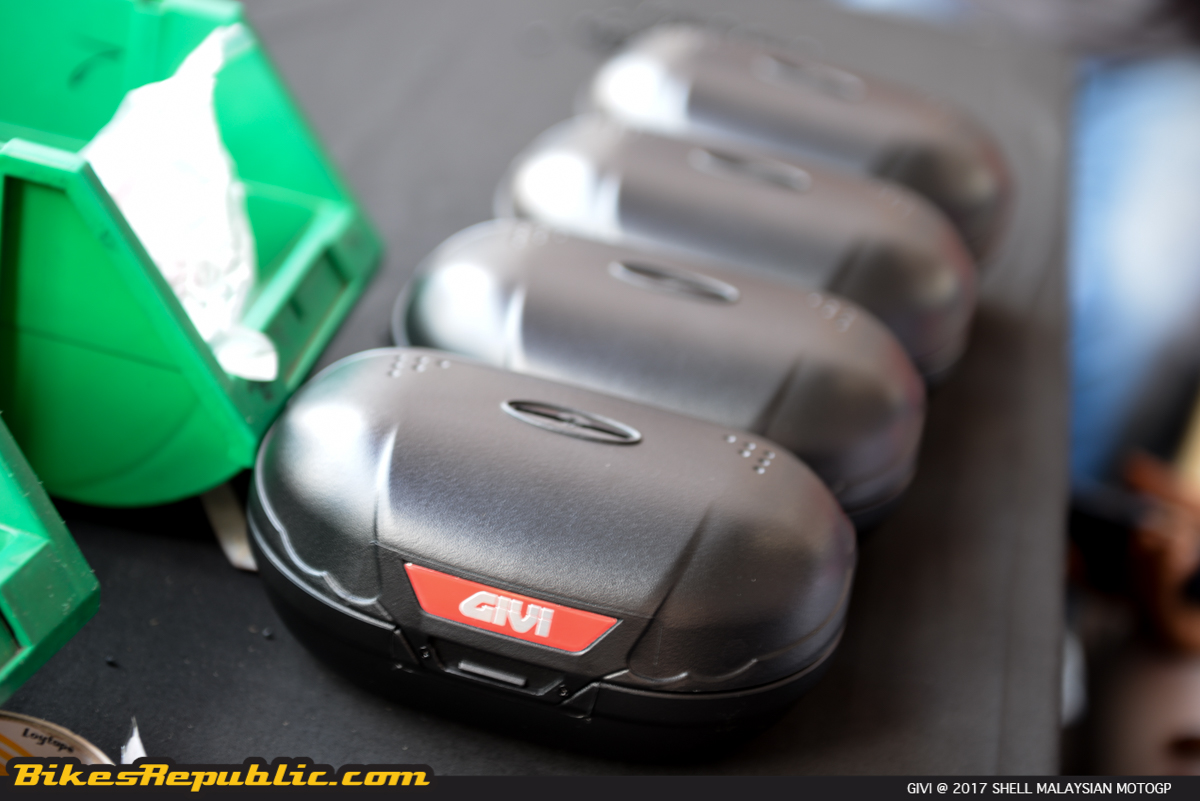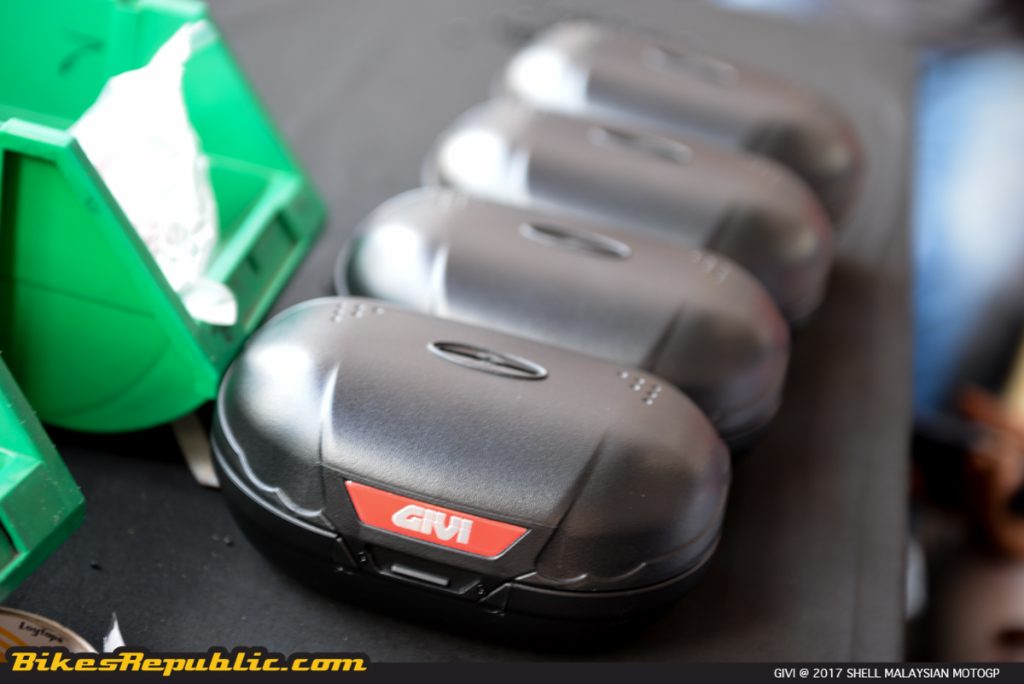 The boxes were given away as complimentary gifts to those who have liked GIVI Malaysia's Facebook page. The long queue snaked its way into the middle of the mall area.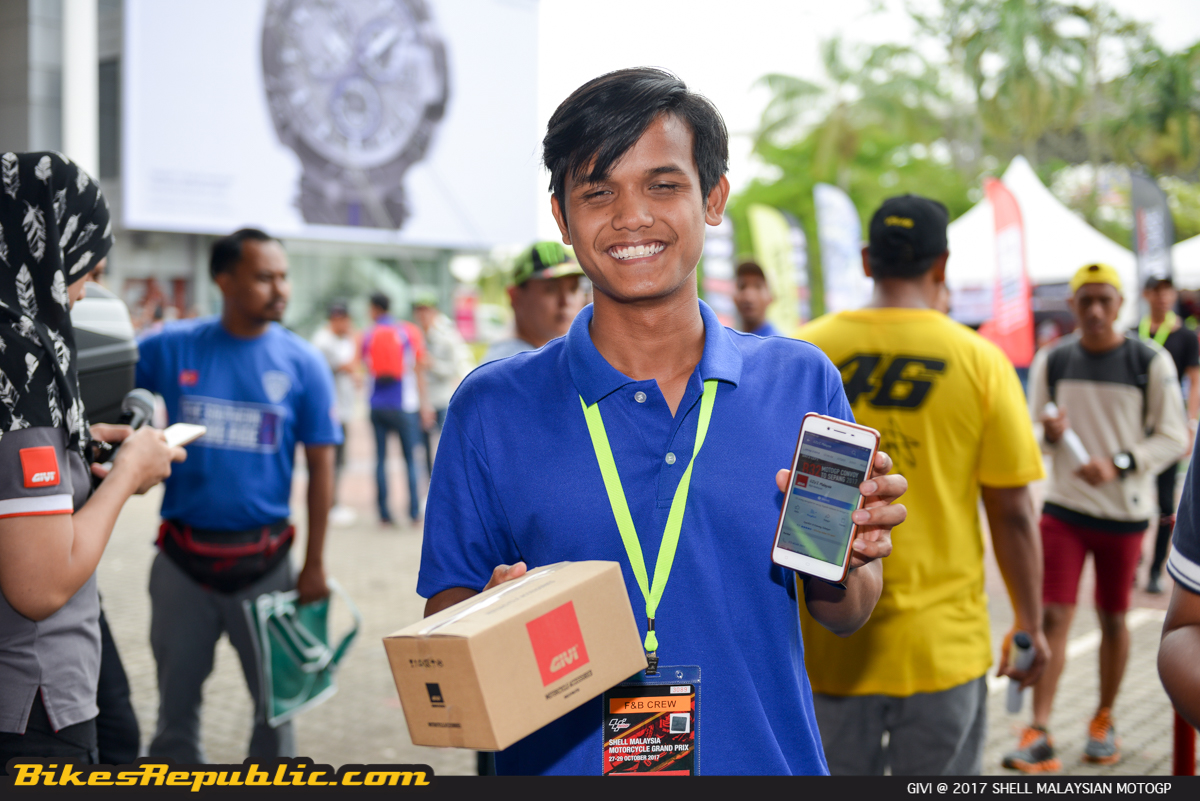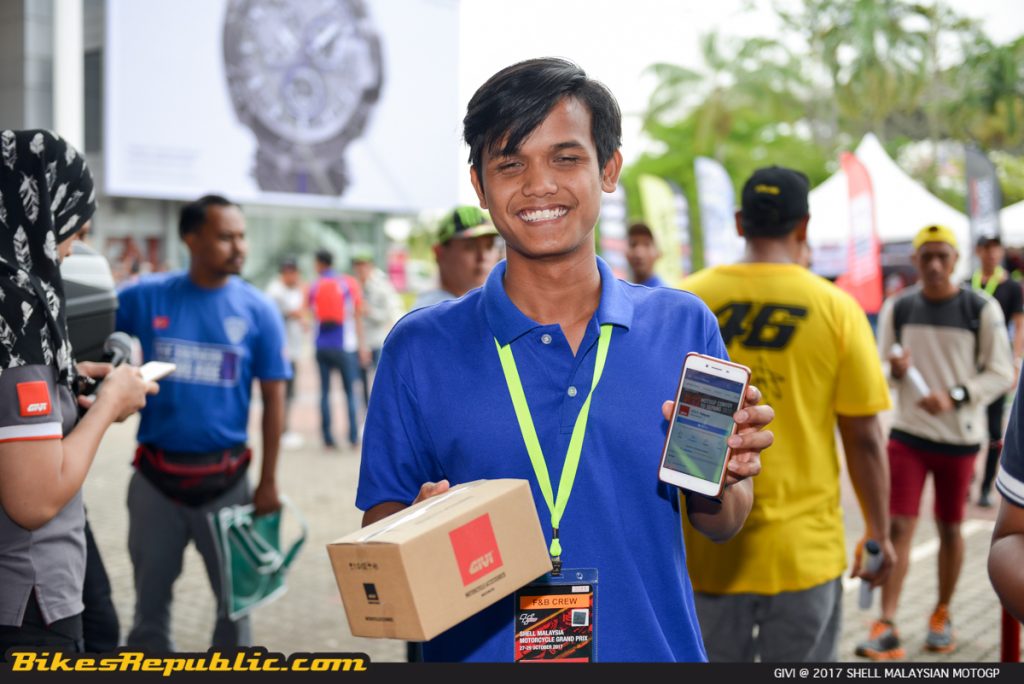 The pavilion was also where MotoGP riders visited for autograph sessions. LCR Honda MotoGP Team's rider, Cal Crutchlow and team boss, Lucio Cecchinello made their appearance on Saturday afternoon to sign postcards, posters, t-shirts, helmets and whatever GIVI paraphernalia fans presented to them. The fans had started queuing two hours prior to the autograph session, braving the scorching Saturday sun.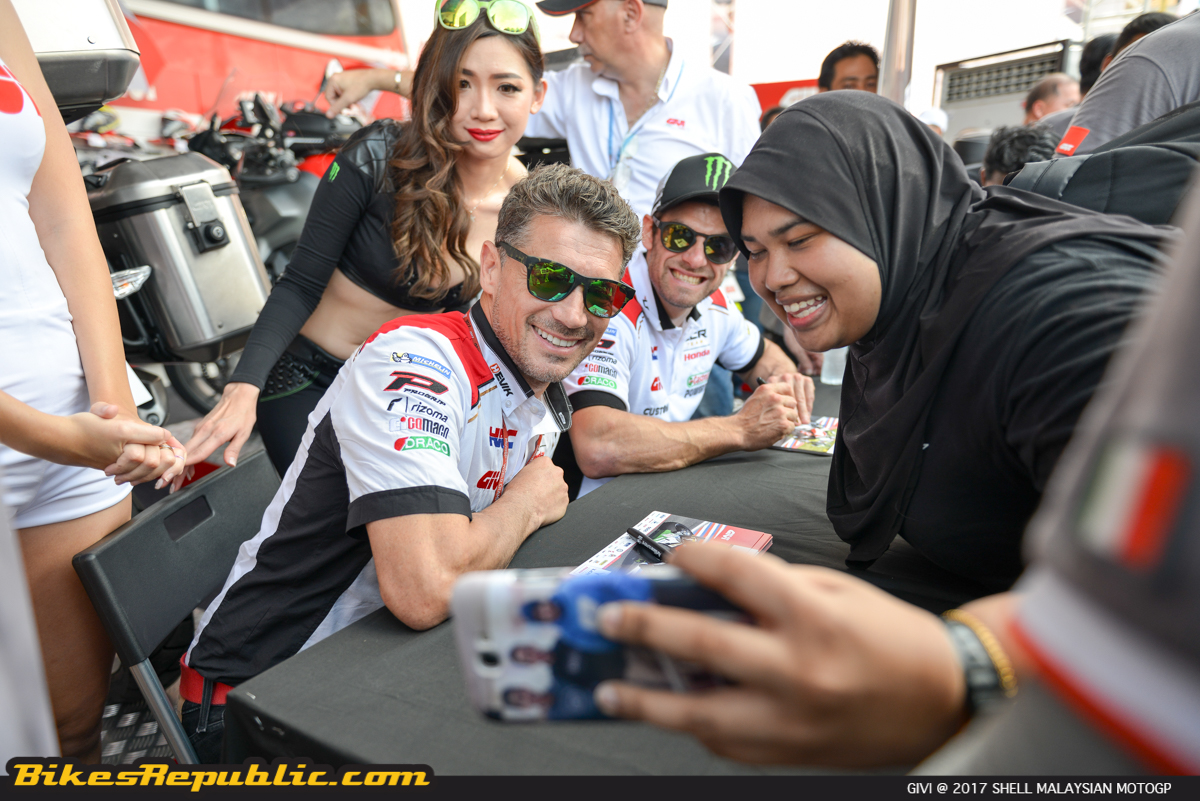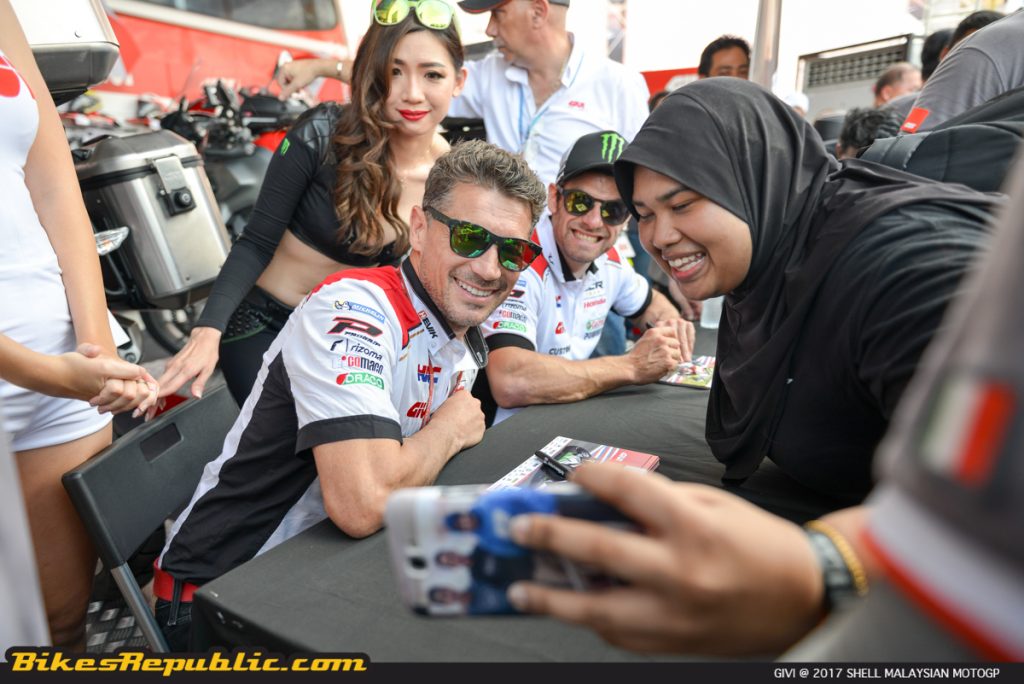 Participants for the MotoGP Convoy congregated from as early as 7am, at the KL Tower, on Sunday morning. GIVI has always tied in their MotoGP convoys to special promotions for certain top cases, and it was for the recently-launched B32 "Mule" top case this year.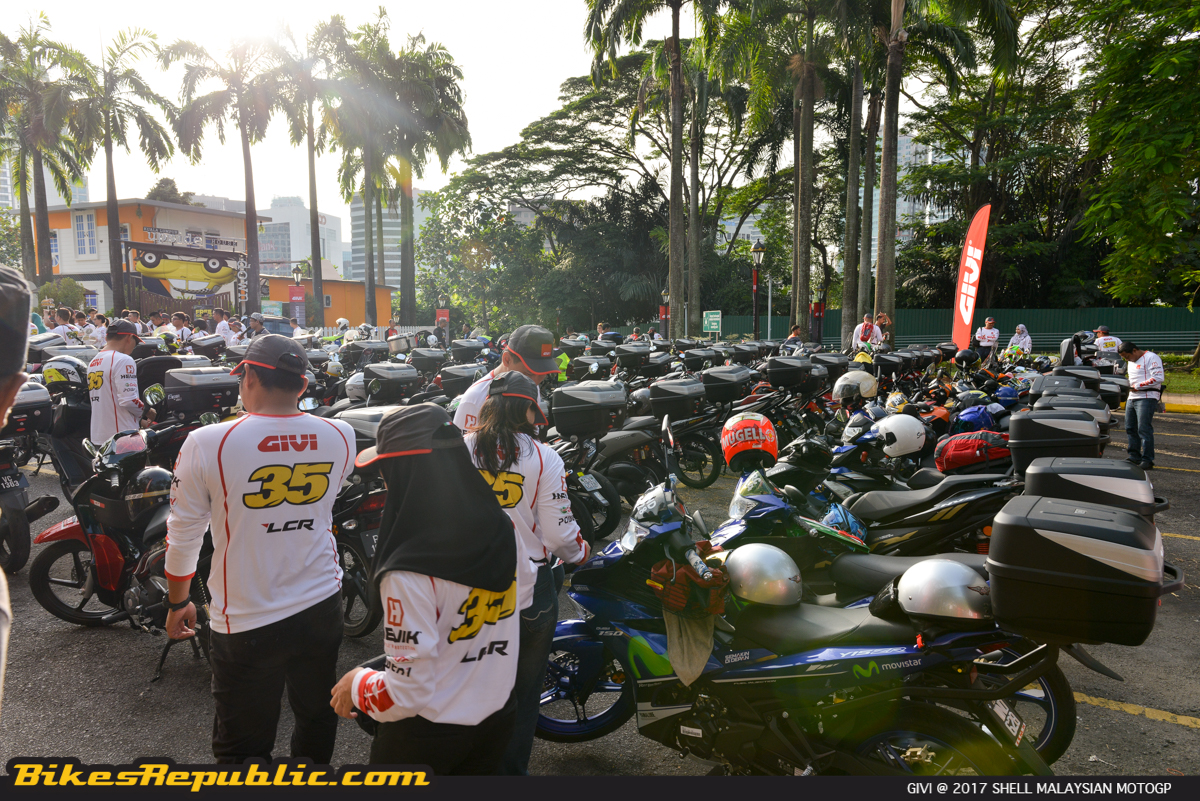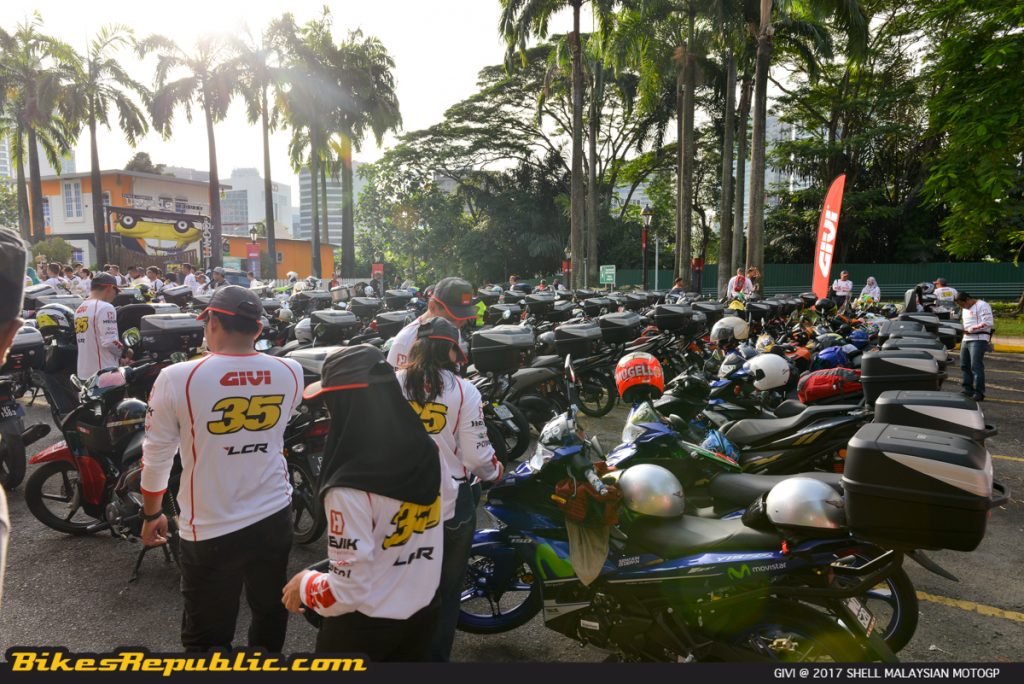 The special guest this year was Anita Yusof, Malaysia's own world traveller, in addition to Lucio Cecchinello.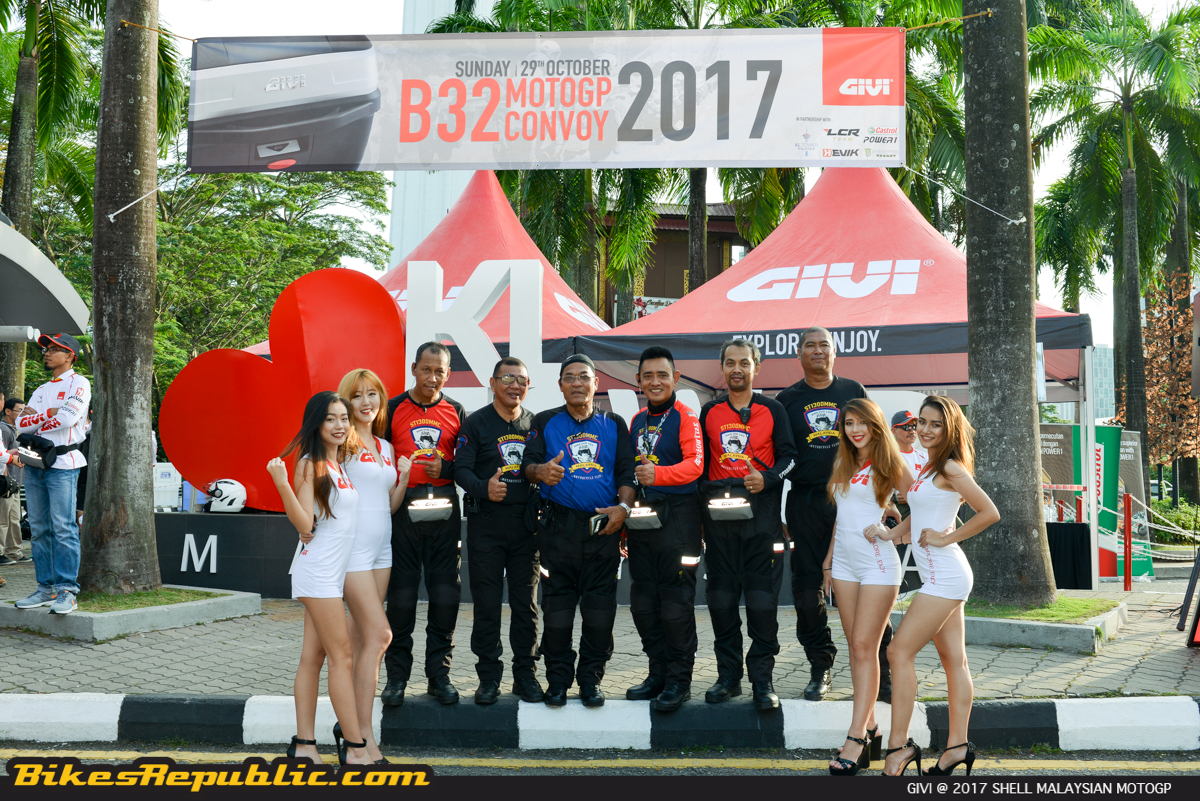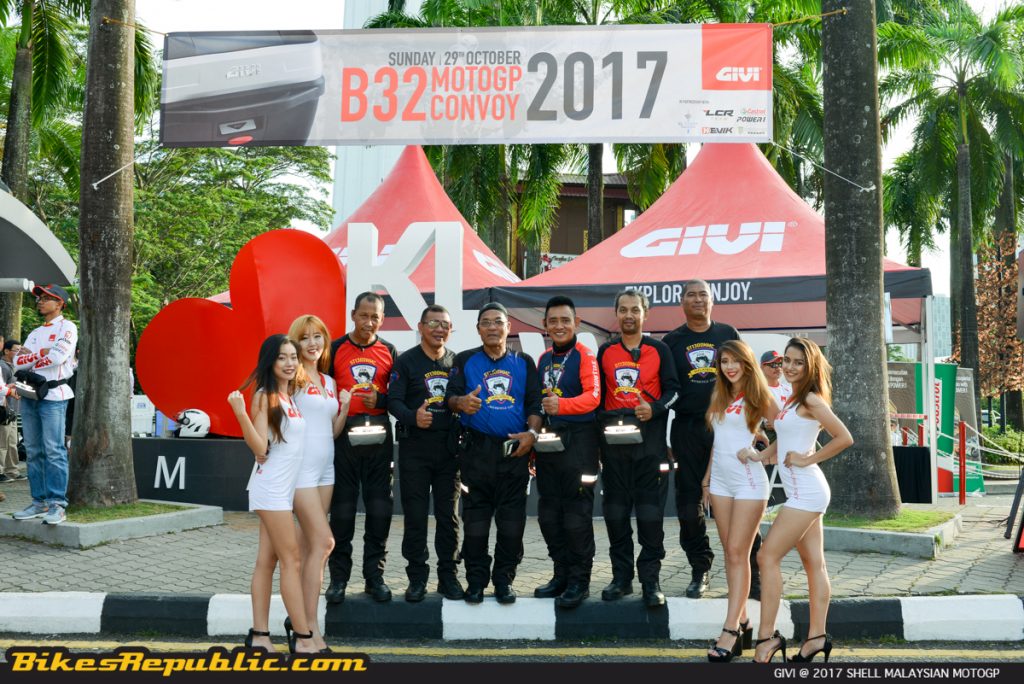 Participants who registered for the convoy received many wonderful goodies, including the new RWB02 waterproof waist pouch, a cap, balaclava, a special edition 2017 GIVI MotoGP Convoy jersey, and a grandstand ticket; besides a voucher each for a bottle of Castrol engine oil and a can of Monster Energy drink. But that's not all. Participants also received a parking sticker for the coveted PA1 motorcycle parking lot, which was situated directly opposite the main SIC entrance, saving both money and time.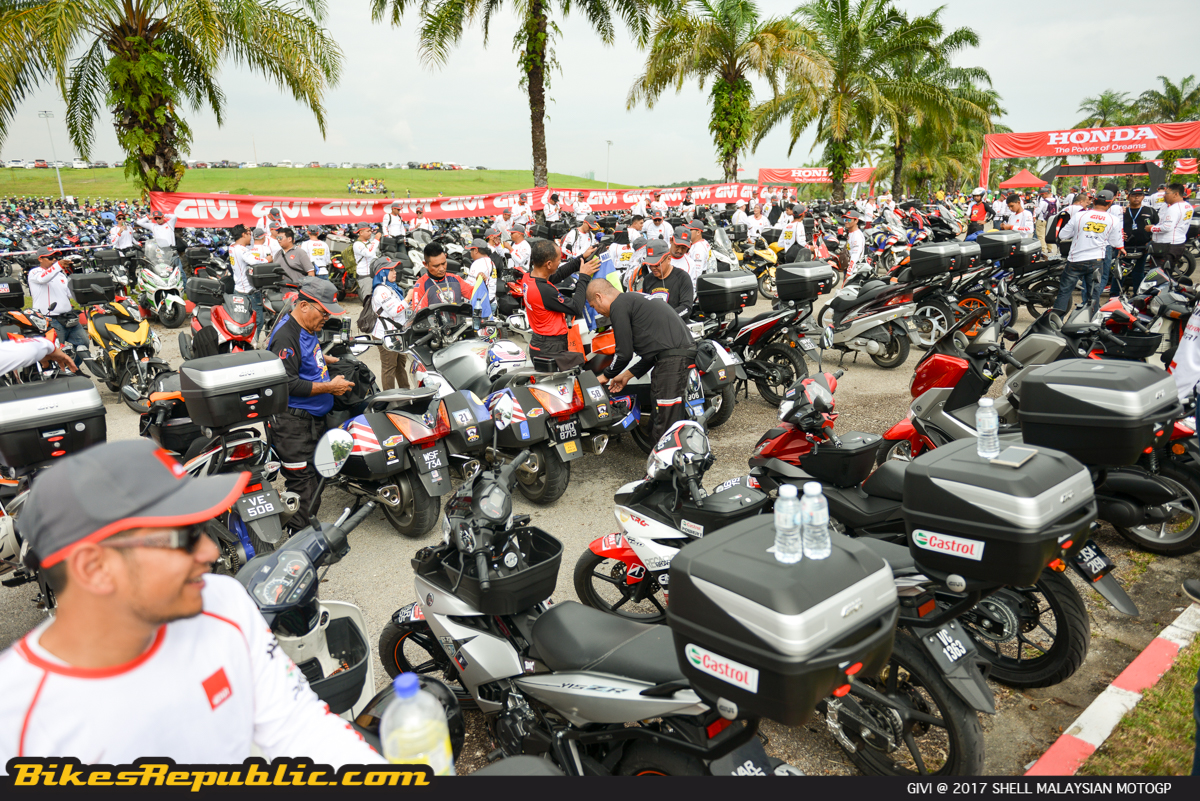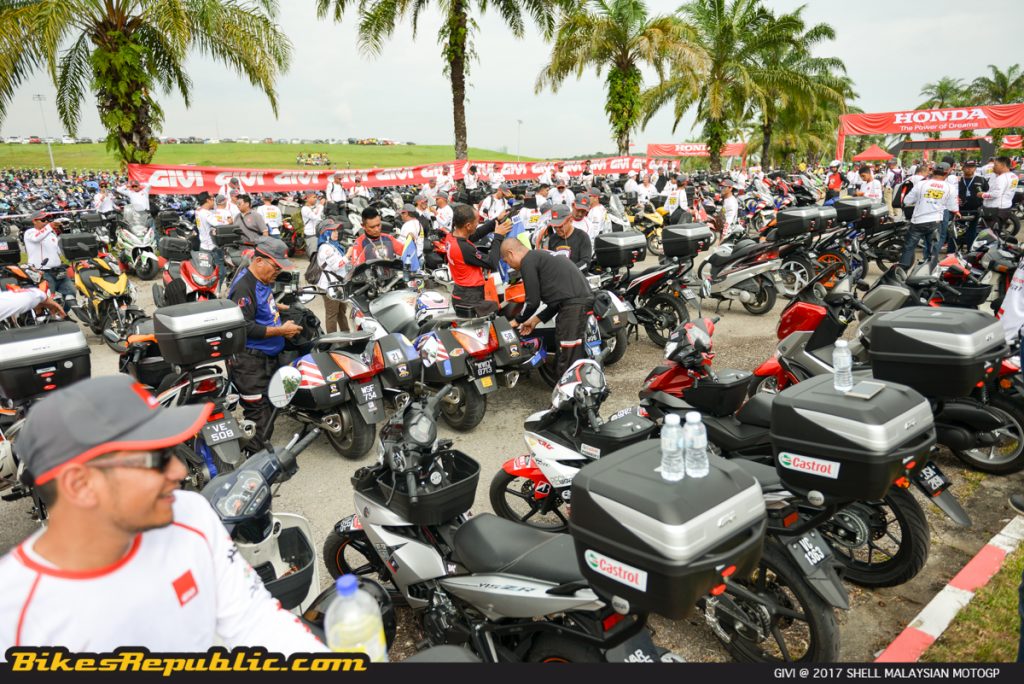 The weekend's event culminated with the MotoGP race, of course.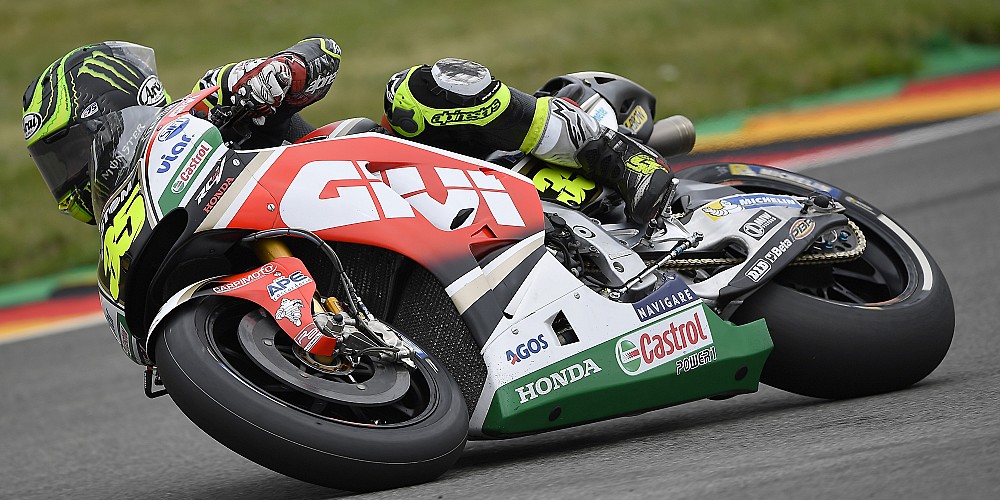 Don't despair if you missed this year's festivities set up by GIVI, just make sure you participate in 2018 for the full MotoGP experience.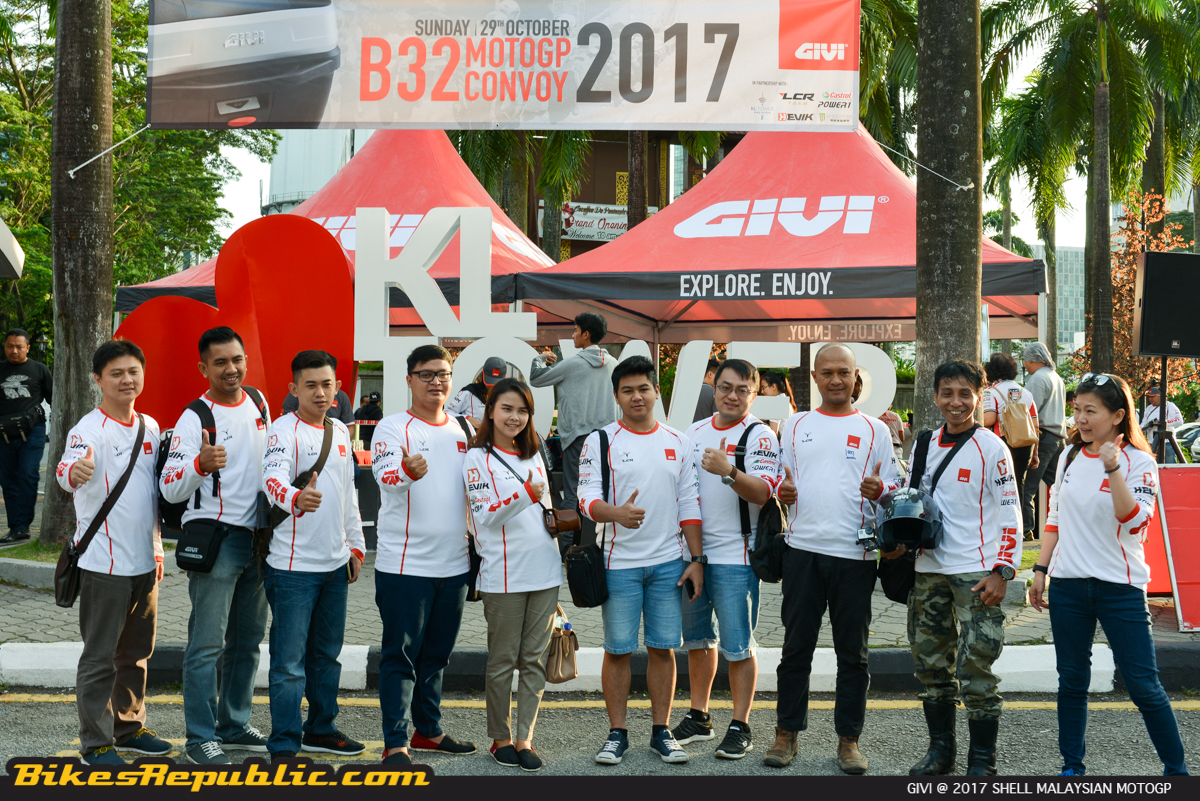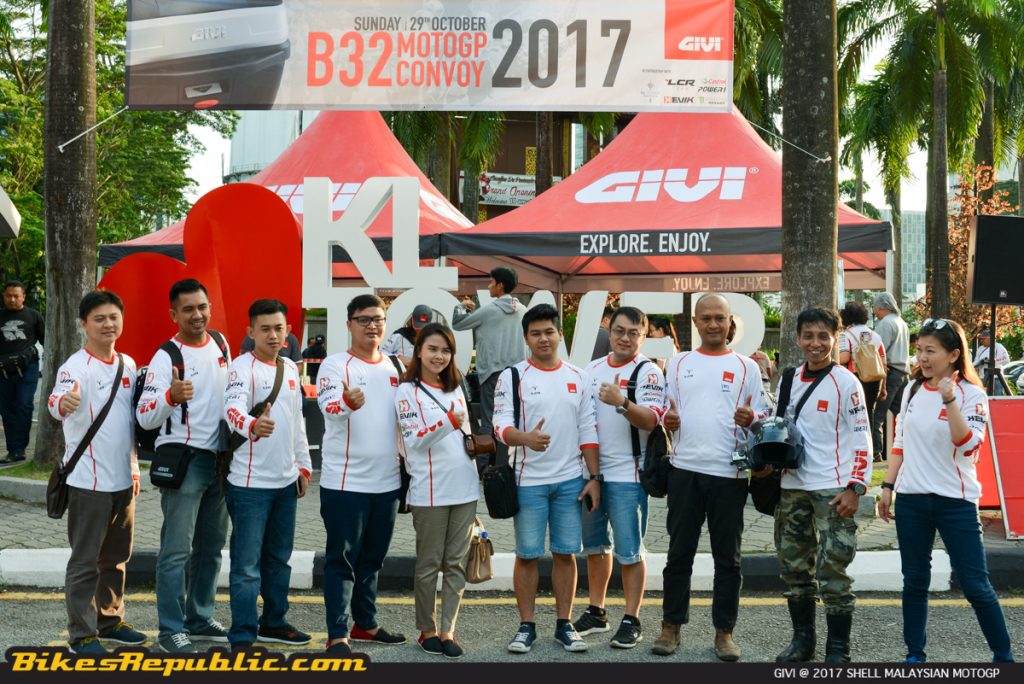 PICTURE GALLERY