In a bold move into the electric vehicle market, Buell, the iconic American motorcycle manufacturer, has launched its latest creation, the Fuell Fllow.
While technically under the Fuell brand, the Fllow was created by none other than Erik Buell himself, the co-founder of the renowned Buell Motorcycles.
The Fuell Fllow embraces its roots with a design that pays homage to the classic cafe racer style.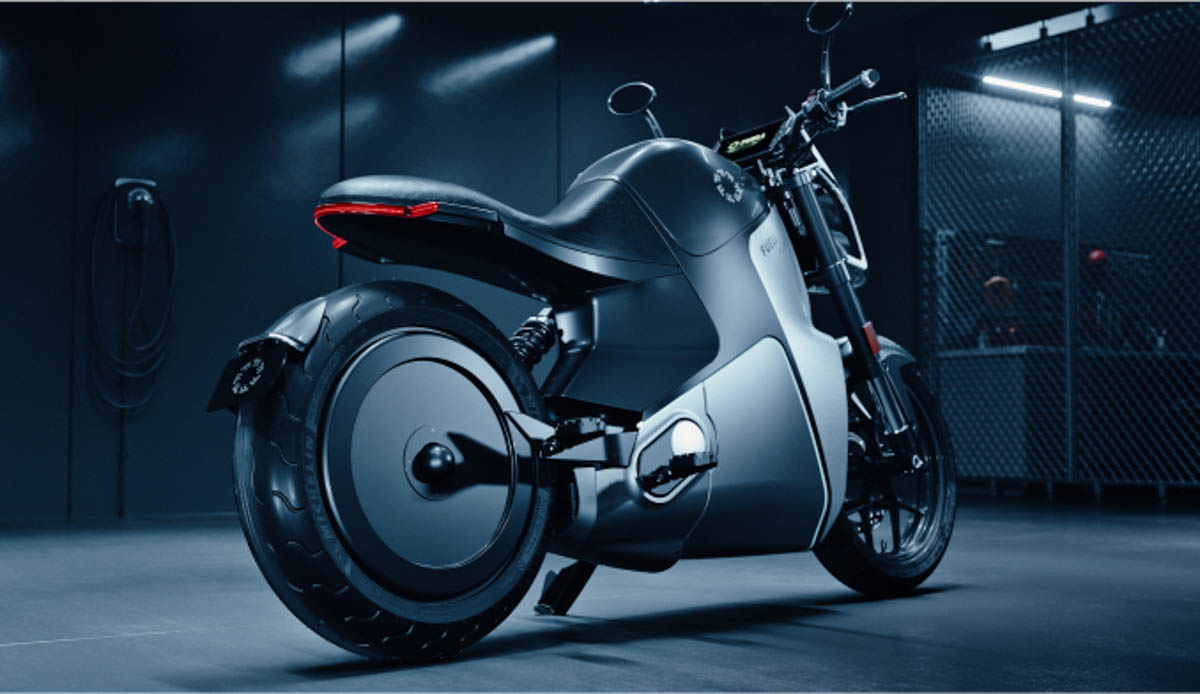 At first glance, the Fuell Fllow boasts a neo-retro cafe racer appearance, eschewing the conventional front fairing and opting for a sleek, streamlined body with the battery serving as a central component. Speaking of the battery, the Fllow comes equipped with a 10kWh capacity, promising an impressive 150-mile range in urban environments.
This power source drives a patent-pending 47hp (35kW) motor, ingeniously positioned in the rear wheel, giving the bike a unique 'velodrome-style' appearance and enabling a top speed of 136km/h. The Fllow 1S model takes the performance up a notch, offering the full 47hp, while the standard Fllow 1 begins with 15hp but can be upgraded post-purchase to match the 1S model. Regardless of the chosen variant, riders can expect a peak torque output of 750Nm, ensuring thrilling acceleration and smooth cruising.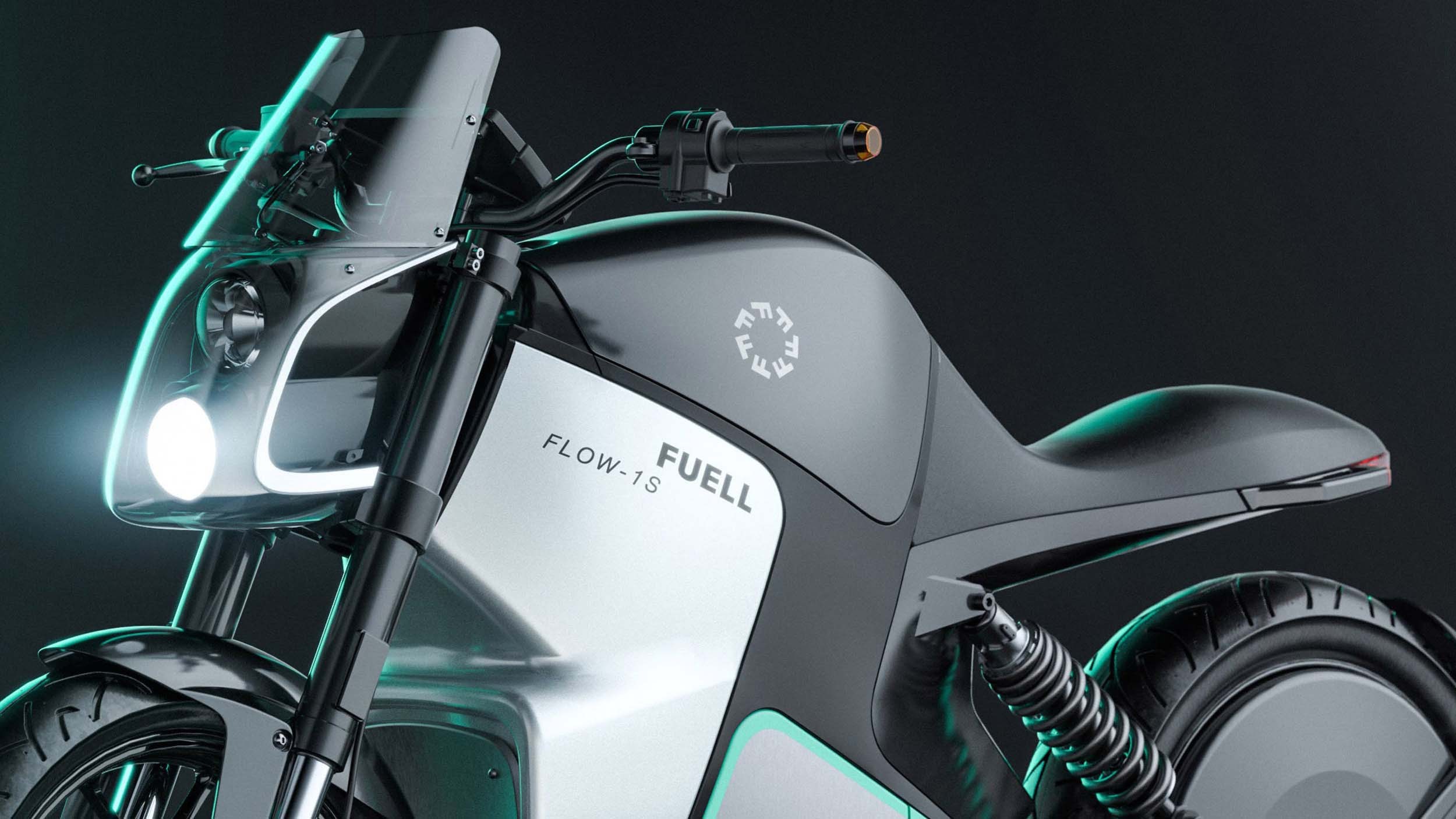 Eager to quell range anxiety, Fuell has emphasized fast-charging capabilities. In a video presentation, Erik Buell quoted an impressive 30-minute charge time when utilizing a super-fast charge point. However, it's worth noting that charging via a standard mains plug at home takes 1.25 hours with a 6.6kW charger.
The Fllow 1 comes with a 750W charger as standard, but for a quicker recharge, owners can opt for a 6.6kW (or a 3.3kW) charger, reducing charge times to 2.5 hours or 10 hours, respectively.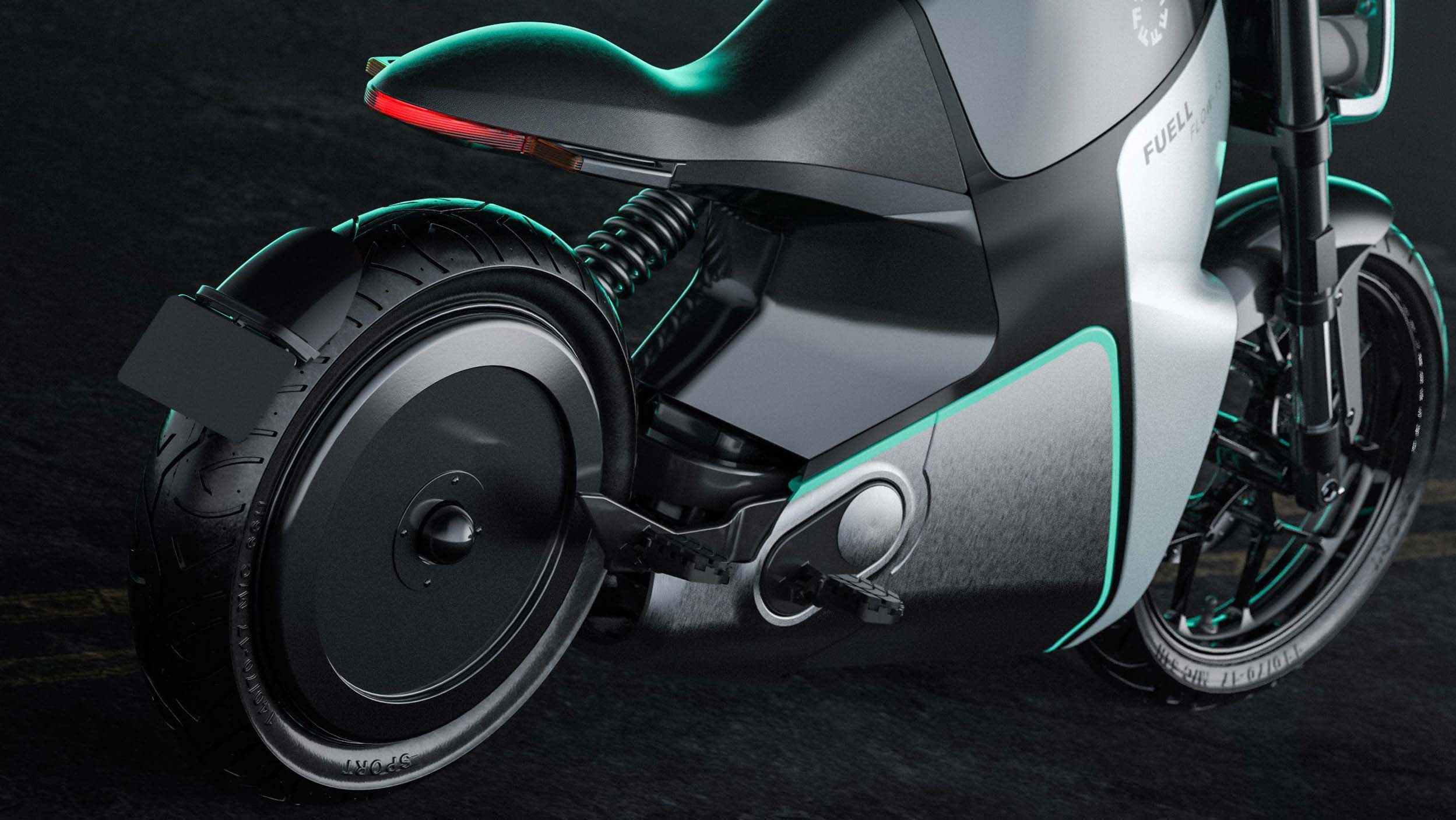 The Fuell Fllow incorporates innovative features to enhance the riding experience and safety. Notably, the motorcycle employs regenerative braking, a patent-pending technology, to boost efficiency and increase the range.
In combination with ABS at the rear wheel and standard ABS at the front, the Fllow ensures optimal braking performance. The motorcycle rides on 17-inch wheels, complemented by 40mm inverted front forks and a preload-adjustable rear monoshock, delivering a smooth and controlled ride on various terrains.
Fuell has not held back when it comes to equipping the Fllow with cutting-edge technology and electronic aids. The bike comes with electronic traction control, launch control, and wheelie control, catering to both novice and experienced riders.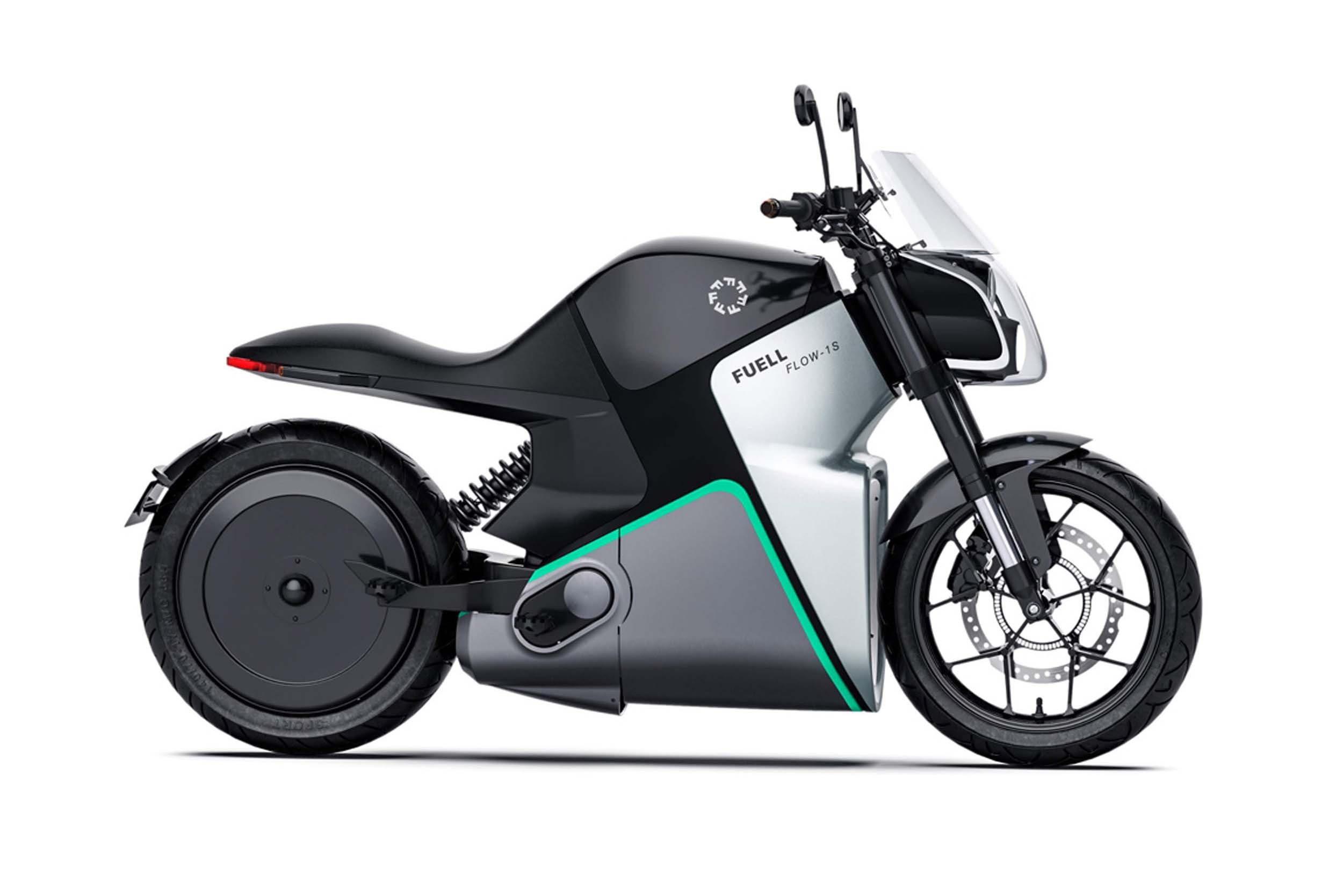 Two distinct riding modes, "Urban" and "Audacious," provide flexibility and adaptability to different environments and riding styles. An illuminated 50-liter storage compartment, another patent-pending feature, offers ample space for riders to store their belongings securely.
Additionally, the Fuell Fllow boasts an interactive dashboard that seamlessly connects to the rider's smartphone through a dedicated app, providing essential information and customization options. Safety is paramount, with blind-spot detection and collision warnings both at the front and rear, enhancing situational awareness on the road. A convenient walk and reverse assist feature further enhances the bike's user-friendliness, making parking and manoeuvring a breeze.