The Ducati V4 Superleggera is on its way.

It will possibly weight 161 kg, dry.

No launch date yet.
The Superleggera name has become a mainstay of Ducati's most exotic models and recent type approval submissions confirmed that the Ducati V4 Superleggera is on the way.
Superleggera means "superlight" in Italian, hence the bike will feature lots of carbon fibre, magnesium and titanium parts to shed all that weight.
The type approval submission documents show the kerb weight (ready to ride) at 173 kg. But don't be alarmed as manufacturers need to submit the bare minimum weight to have the bike in rideable condition. Which means all the weight of the engine oil plus fluids and minimum fuel.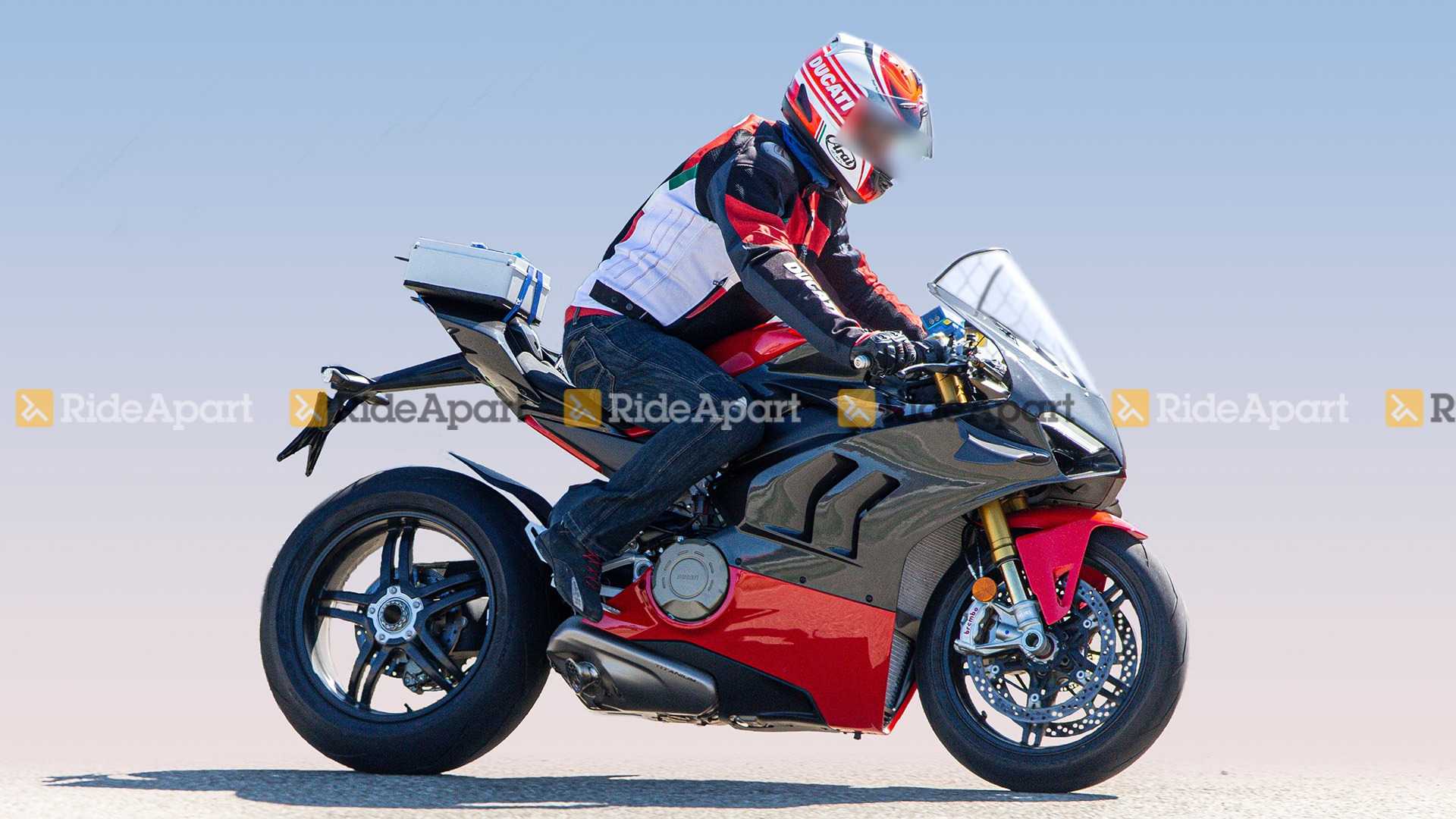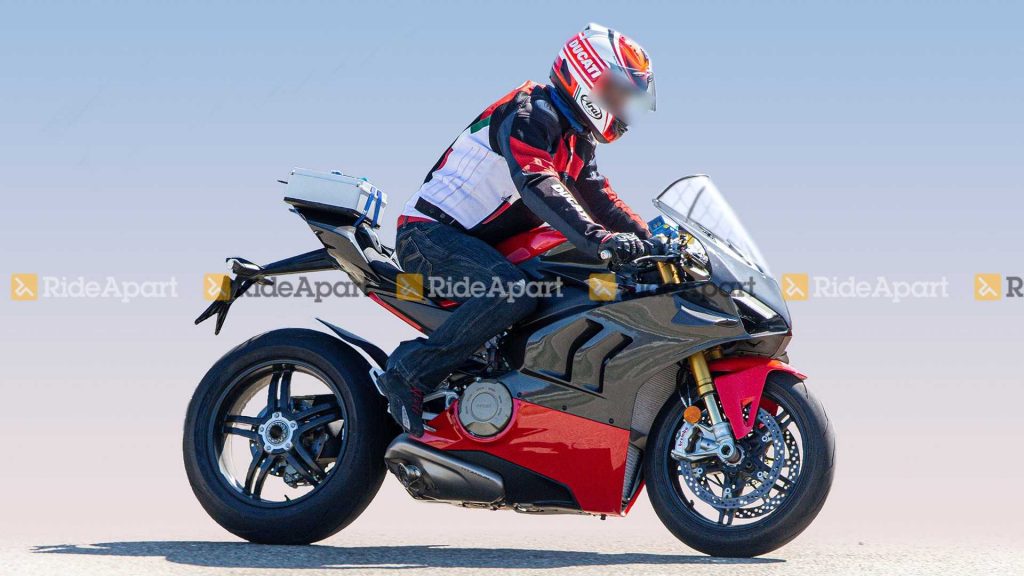 So, what's the real weight? Let's compare it to the Panigale V4 R. The type approval kerb weight of that bike is 184 kg. That means the V4 Superleggera is 11 kg lighter in this sense. Ducati claimed the V4 R's dry weight at 172 kg and wet weight at 193 kg. This ought to mean that the Superleggera's dry weight is only 161 kg(!) and wet weight of 182 kg(!). That's heavier than the 1299 Superleggera but the V4 is more complex thus weighs more.
However, all that extra weight will be forgotten when the throttle is twisted. The engine will be based on the V4 R's 1000cc V-four instead of the 1103cc version in the V4 and V4 S. A new titanium exhaust liberates an extra 3.6 bhp bringing the maximum to 221 bhp. But! A race exhaust and ECU will pump that up to 234 bhp. Insert ear-to-ear grin here.
There are a number of other changes, as well but we have to wait for the official launch to see the specs.