Starting today, Ducati Malaysia will start their nationwide roadshow to showcase all their amazing bikes and products.
The first stop of the roadshow is at One Utama (New Wing) from today 24 May 2017 until Sunday 28 May 2017.
Ducati fans can view their latest Multistrada 950 and Monster 797 before they're officially available later in the year.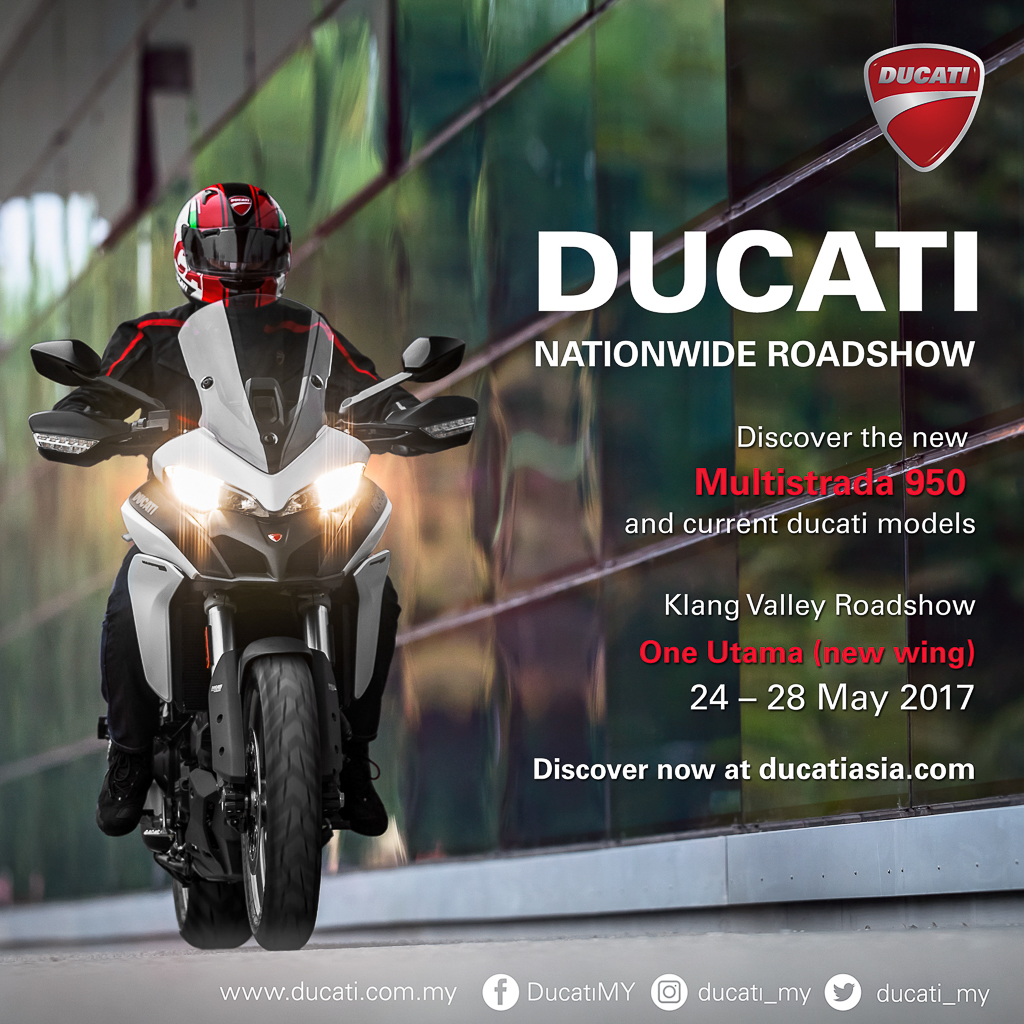 Ducati Malaysia (Next Bike Sdn Bhd) has started their nationwide roadshow starting today. As the sole distributor of Ducati motorcycles in Malaysia, the first leg of this Ducati roadshow will kick things off today at One Utama (New Wing) from 24 May 2017 to this Sunday 28 May 2017.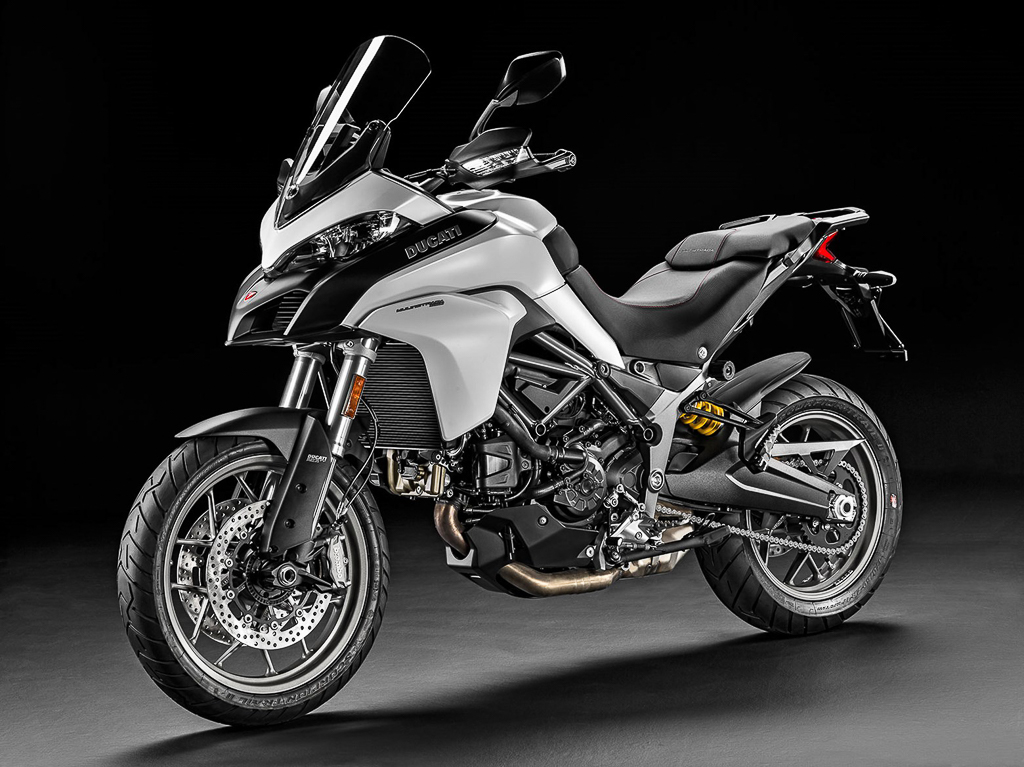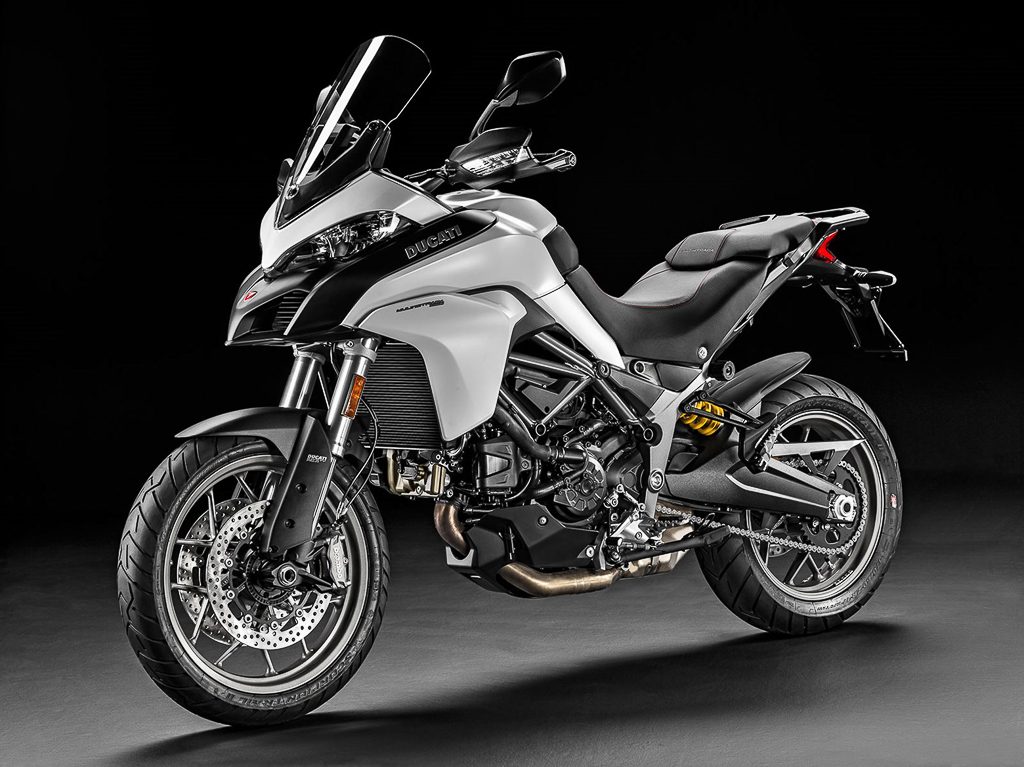 What' so special about this particular Ducati roadshow? Fans and enthusiasts will get to preview a couple of new models ahead of its official release which will is scheduled to happen after the roadshow. The first 2017 model that is highly-anticipated by a lot of folks is the 2017 Ducati Multistrada 950.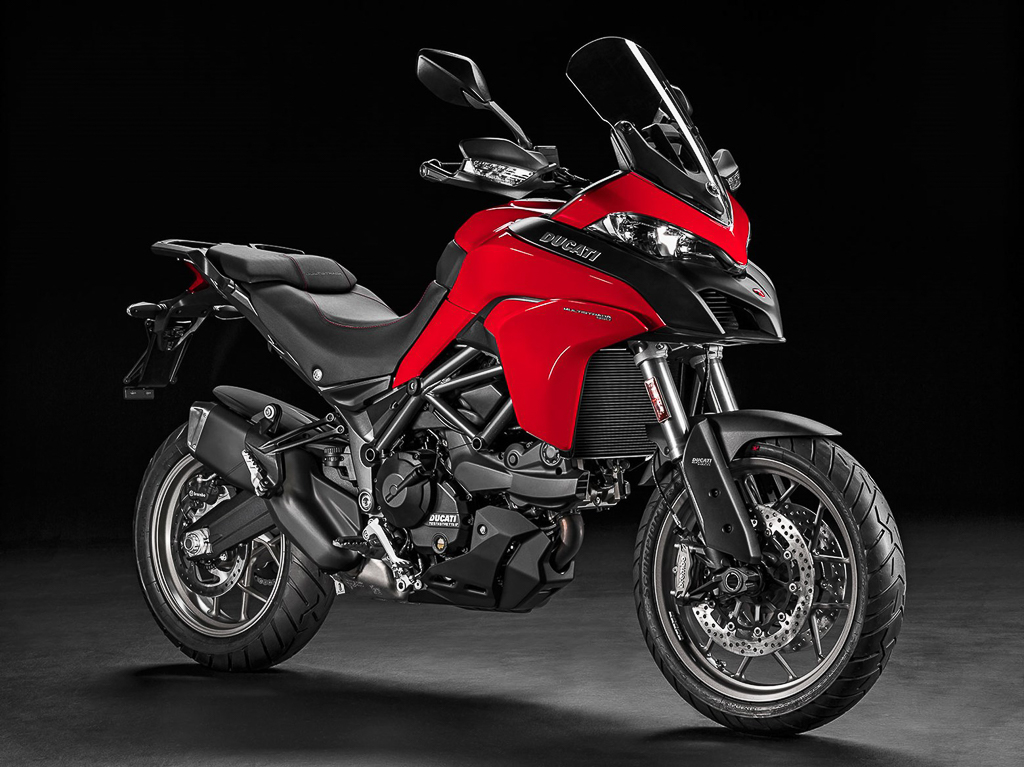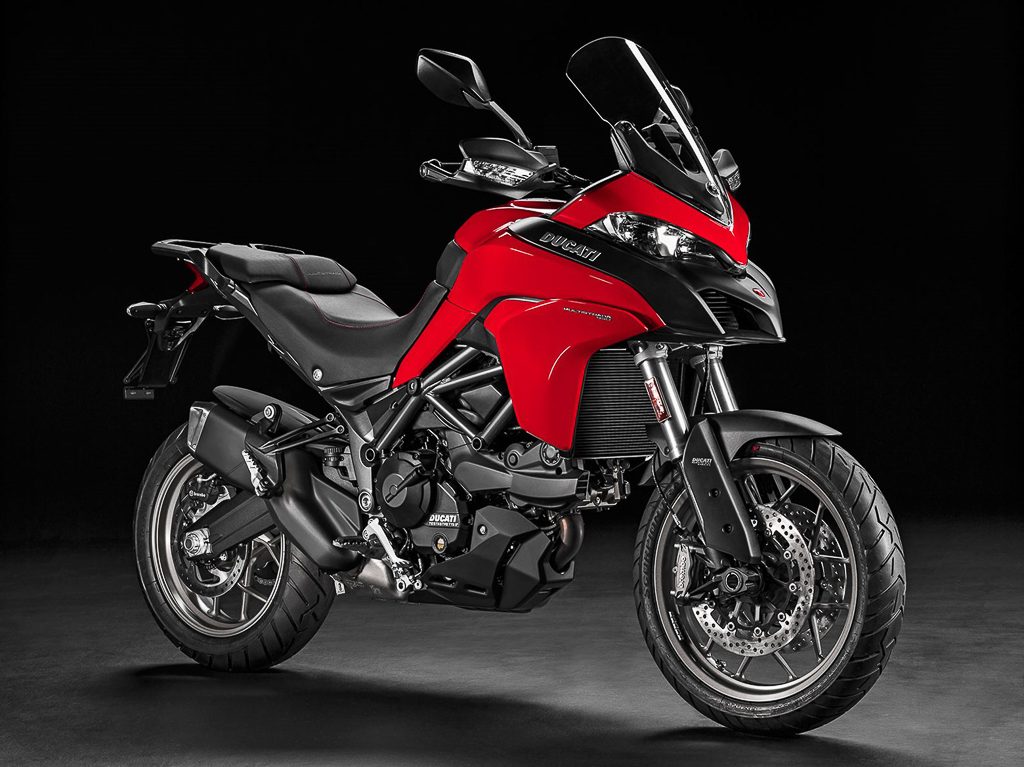 The Multistrada 950 will be the latest addition to the Ducati's "multibike family" designed to offer all the great characteristics of the Multistrada but with more accessibility and versatility. The 950 is perfect for those wanting to look the perfect touring machine that's perfect for an extra company. It is also good for everyday use.
Ducati Malaysia has set the retailing price for the 2017 Multistrada 950 at RM85,900.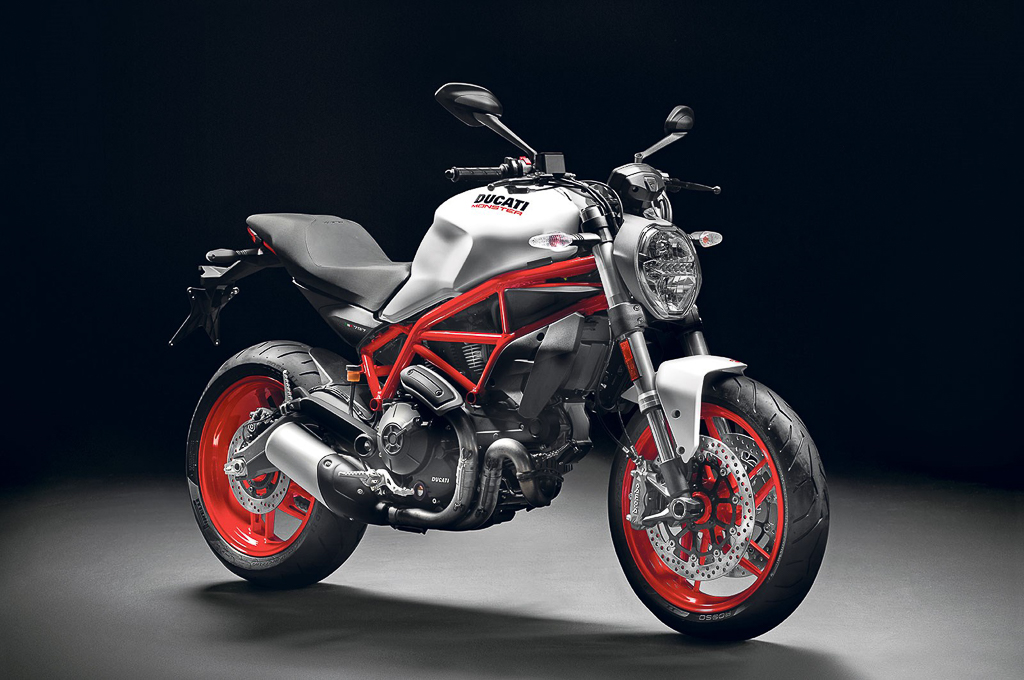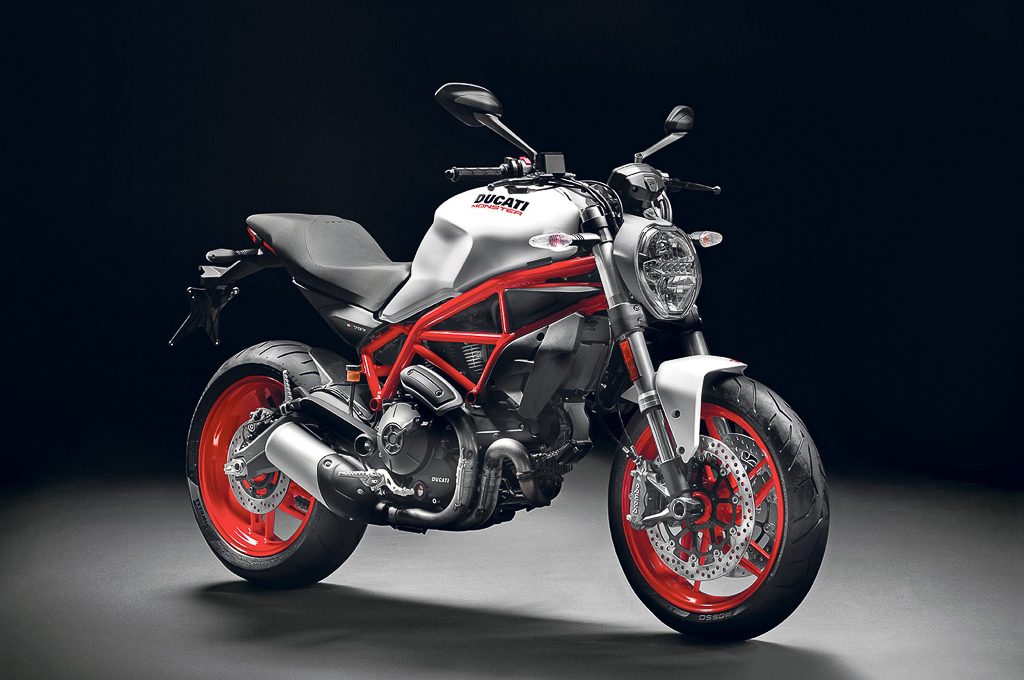 In addition, those looking for something a bit more raw and muscular, head on over to the NAZA World Automall located in Petaling Jaya to view the latest addition to the Monster family; the 2017 Monster 797.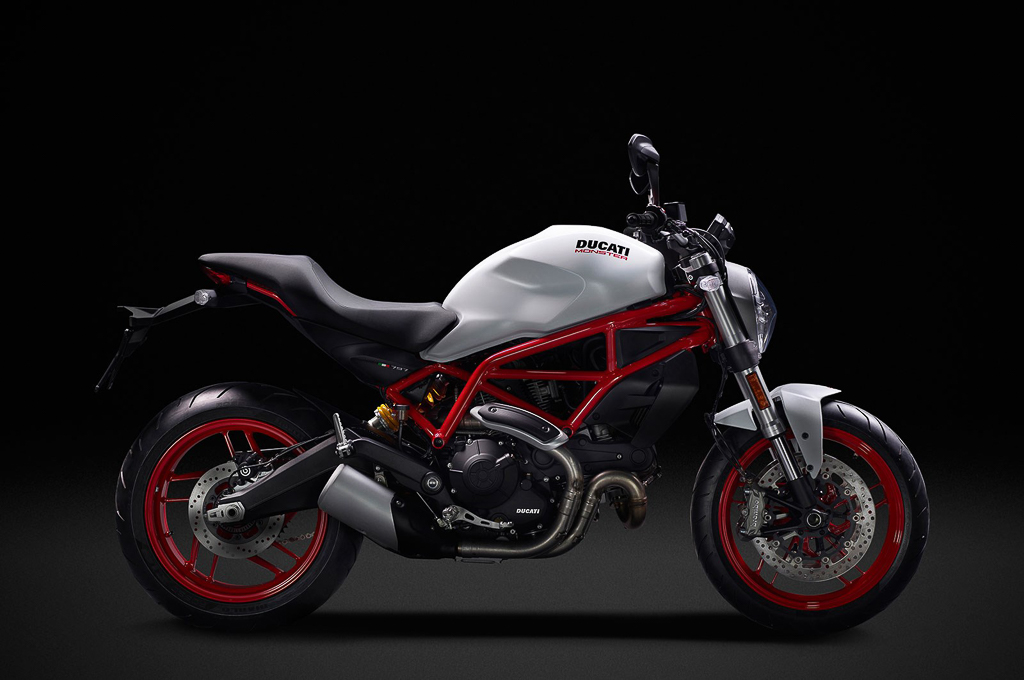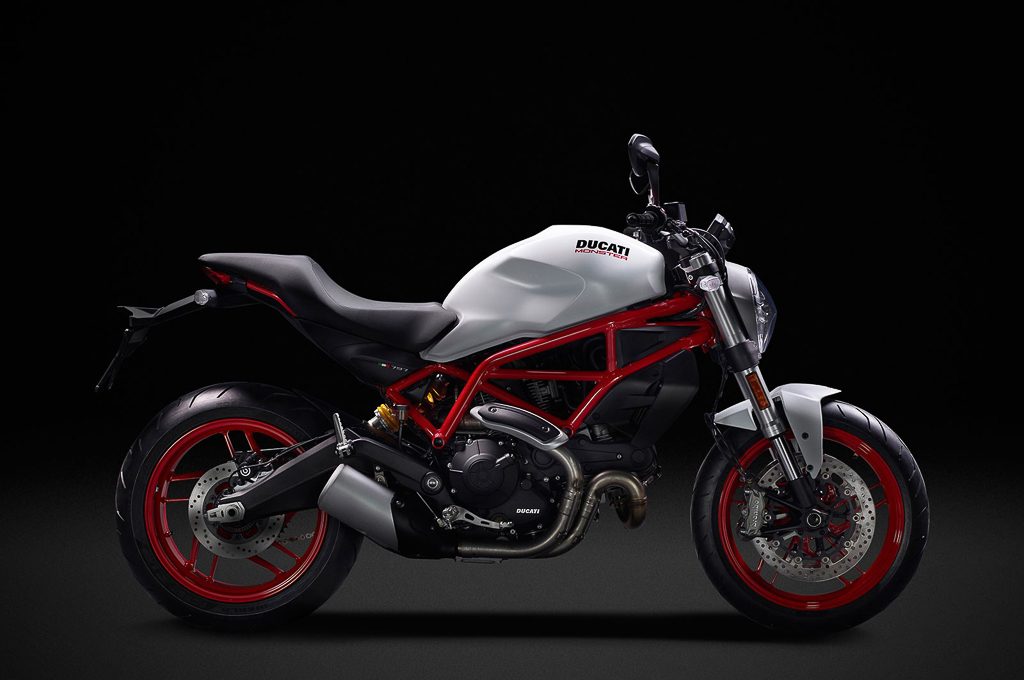 The true Monster spirit that is compact, powerful yet stylish and modern can all be found in the latest Monster. What's more special about the 797 is that it is the perfect bike for those looking for that first big bike into the Ducati universe.
Want one? Ducati Malaysia has set the retail price at an affordable RM55,900.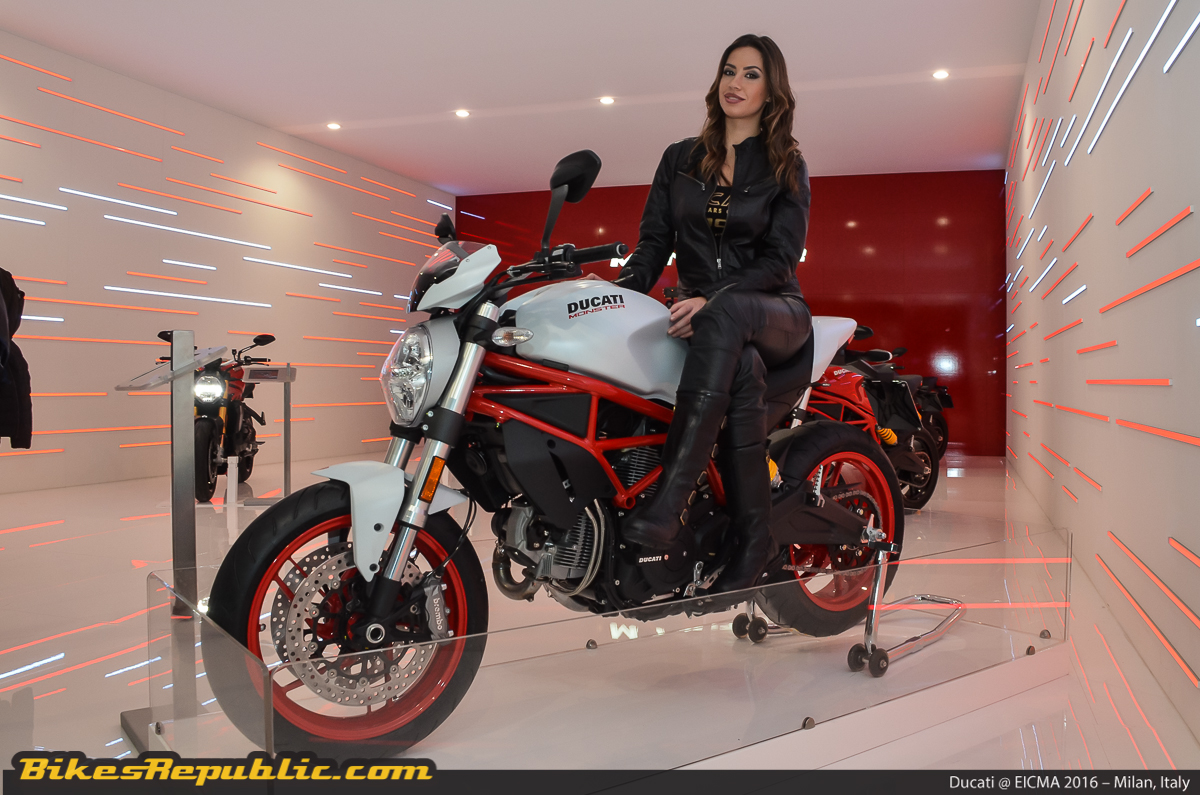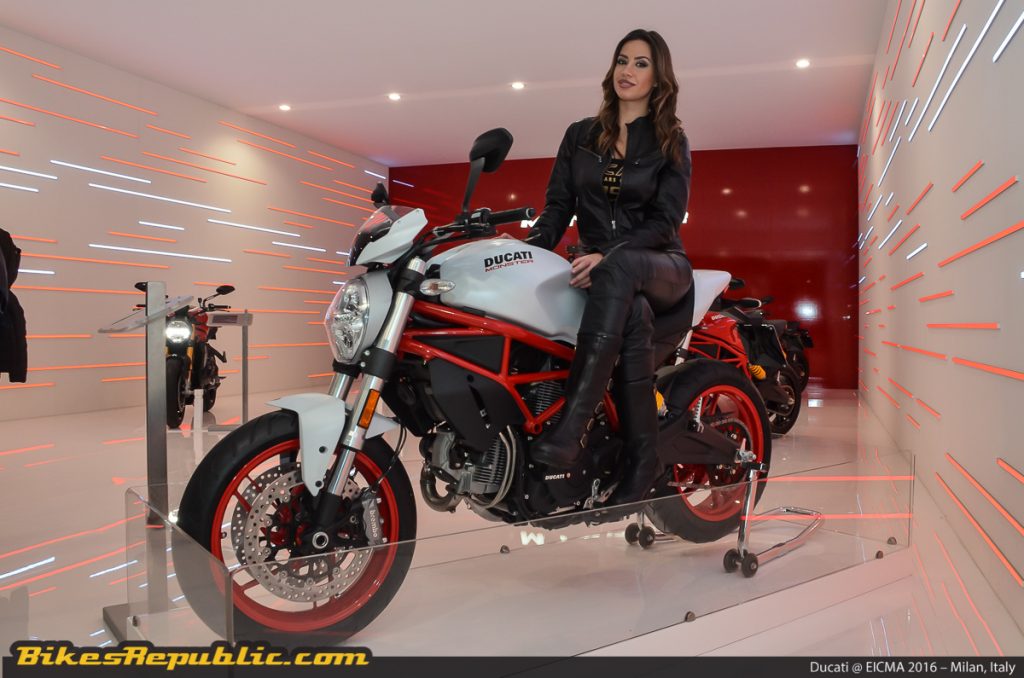 The roadshow will then go on its second leg to Johor Bahru which will be held in the second week of June, followed by Penang in the third week of June and finally at the Sultan Muhammad IV Stadium in Kelantan on 7th – 8th July during the Kelantan Bike Week.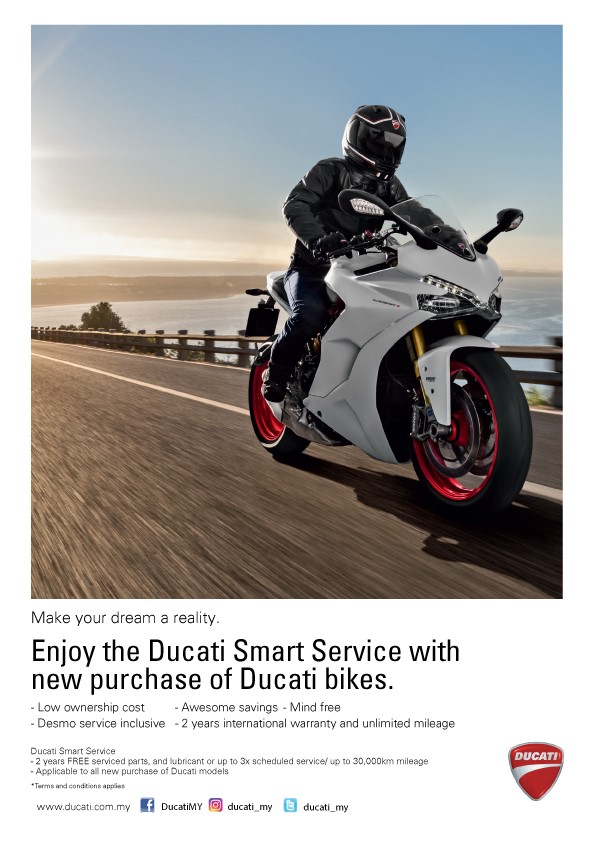 To keep ownership costs down, Ducati Malaysia recently launched its Smart Service campaign, offering eligible customers a 2 (two) year free lubricants and service parts, or up to 30,000 km including DESMO service (whichever comes first), terms and condition applies. The saving also comes along with the 2-year warranty (unlimited mileage).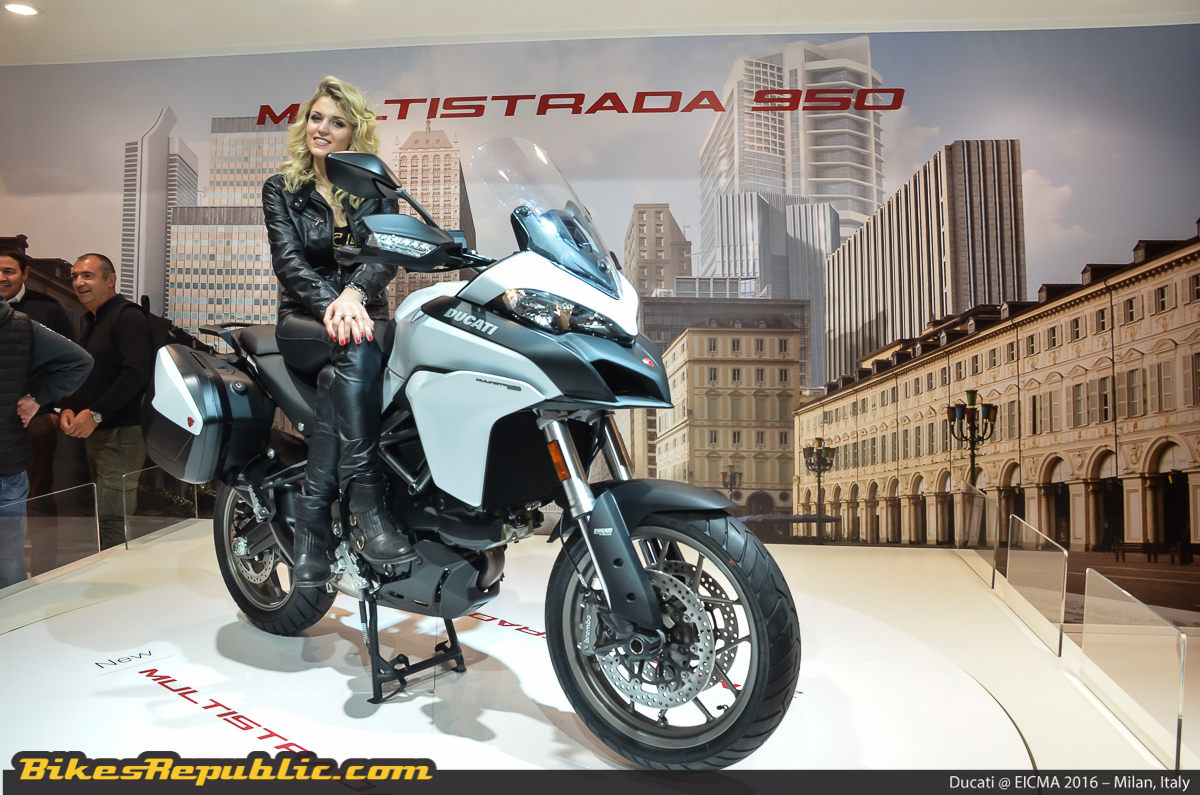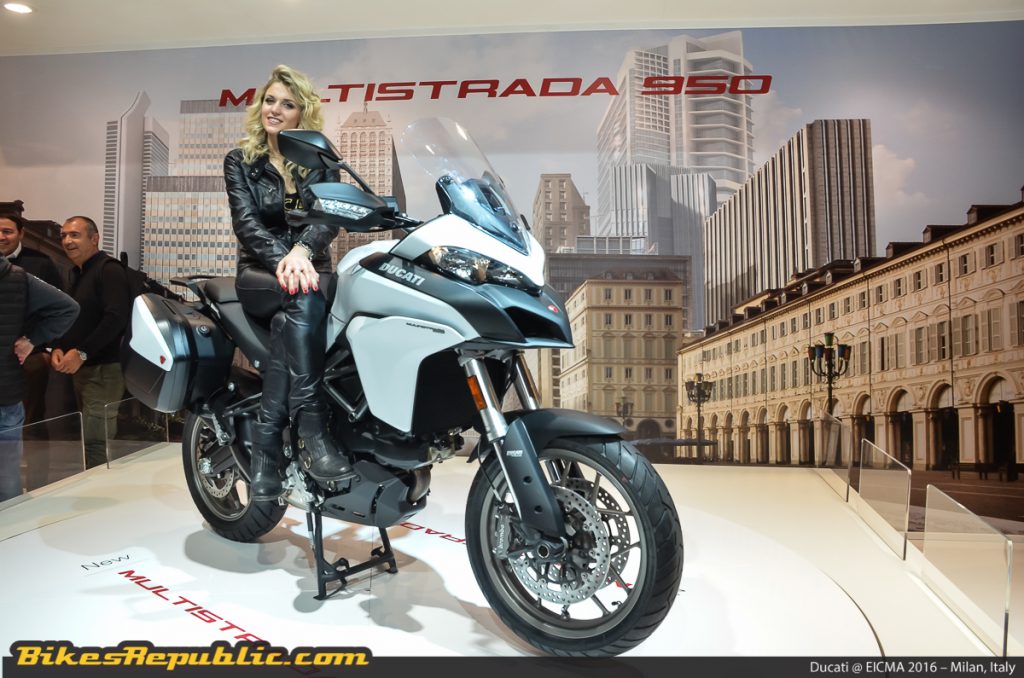 From June onwards, both the Ducati Multistrada 950 and New Monster 797 will be making its rounds across Malaysia together with the scheduled nationwide roadshows. Come join the show and you won't regret it.