Riding into Thailand is painless but do prepare the necessary documents beforehand.

Failure to provide the necessary documents means refusal of entry.

There's no such thing as trying to kaotim.
During the GIVI Golden Triangle Adventure ride in 2017, I rode to Pattaya, Thailand from Kuala Lumpur with a buddy.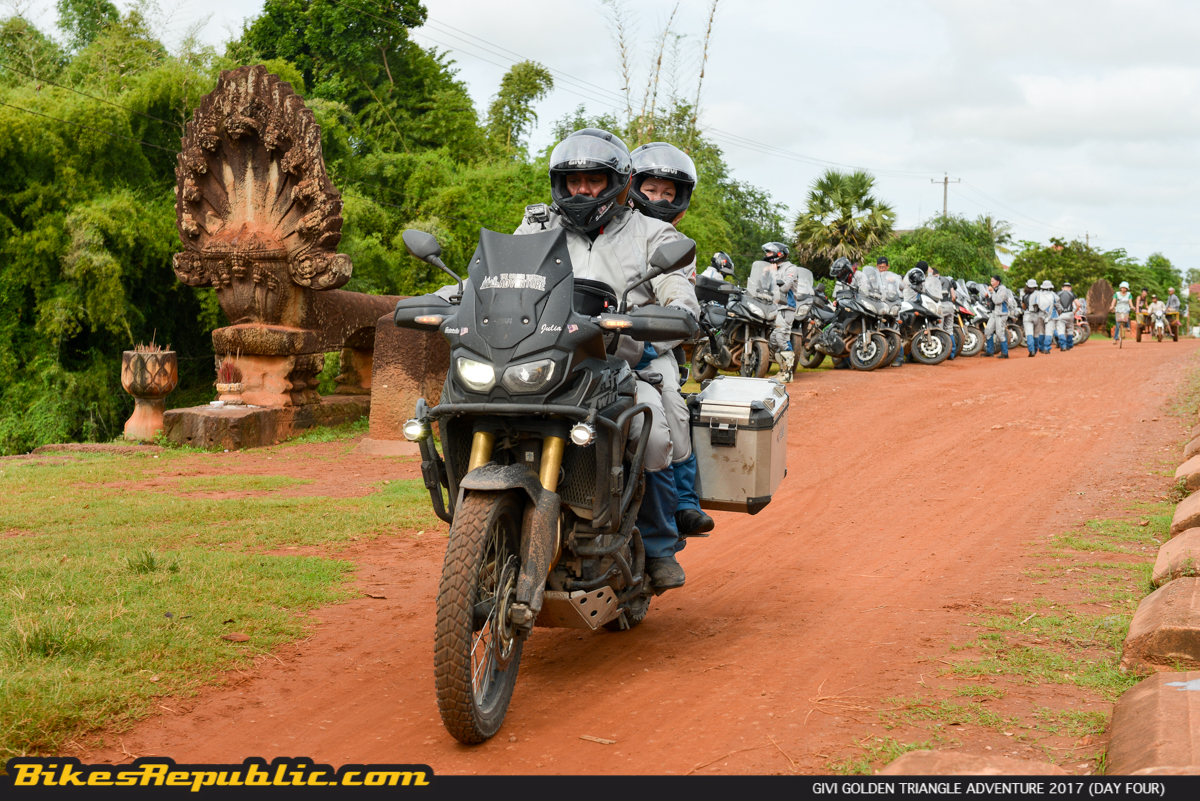 We were excited for sure. Since I've ridden to Thailand many times, it's a great opportunity to experience what those two other countries had to offer. As for my buddy, it was the first time he'd be riding to Thailand, let alone Cambodia and Vietnam.
As we approached the Malaysian-Thai border at Bukit Kayu Hitam, we pulled into a stop area to purchase the third-party Thai insurance and prepare other necessary paperwork. I obtained the insurance in no time at all, but my buddy was stuck.
It turned out that the manufacturer had balked in providing him with just one document – the Form 49 – and that meant the insurance could not be processed and issued.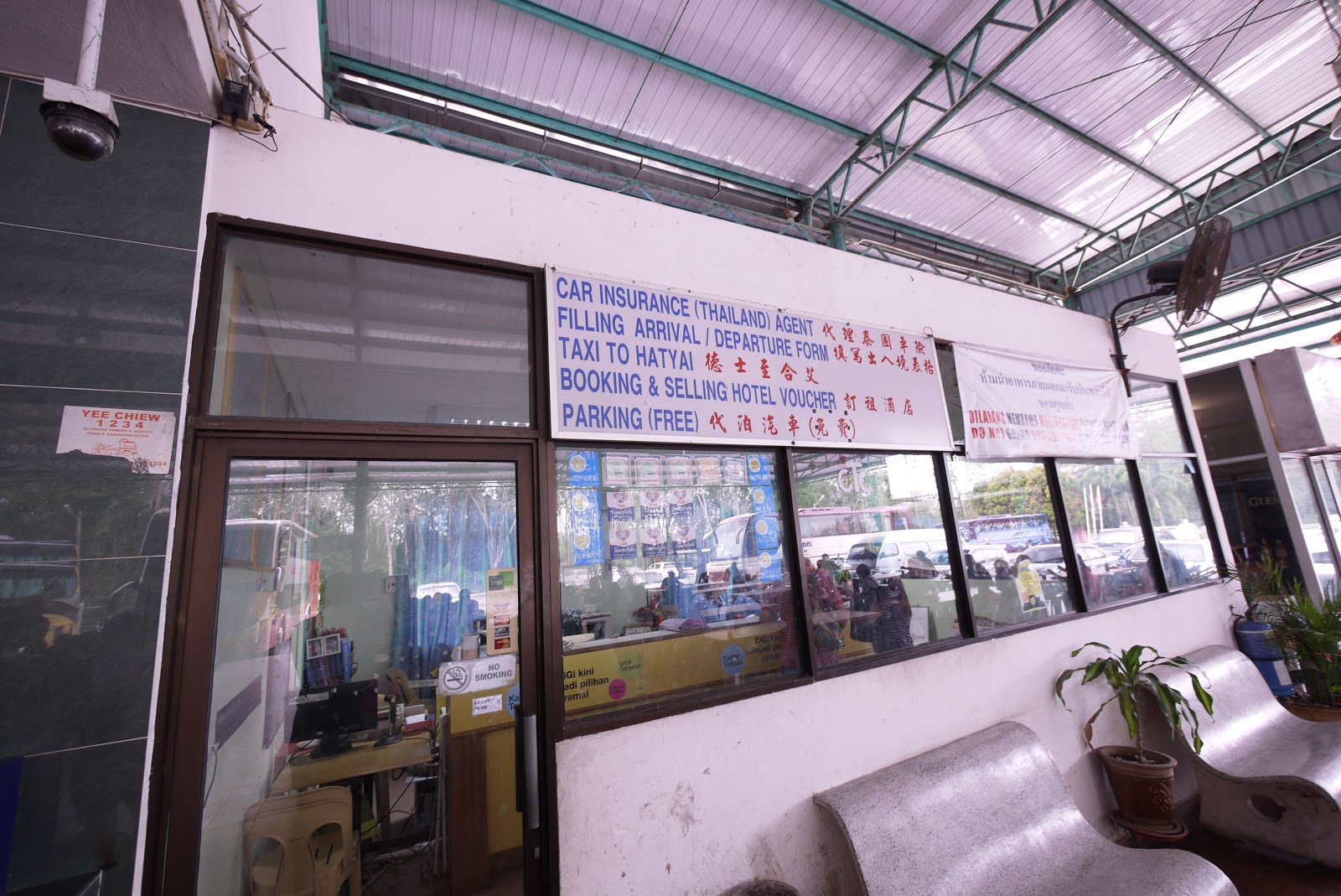 He made a flurry of calls to the manufacturer and they insisted that he could actually cross the border with what he had in hand. The clerk at the layover suggested that we tried speaking to the Thai authorities at Sadao.
The Thai authorities had none of it and it was either that he submitted that one missing document or he had to turn back. Pisang. Does it mean that we've ridden for nearly 500 km only to be refused entry?
Another flurry of calls had the form Whatsapped to him. He got it printed, submitted the documents again and we were finally on our merry way, after almost three hours.
So, to avoid any such thing from happening to you, these are the necessary documents if you wish to ride into Thailand.
1. Malaysian International Passport, valid for at least another six months from your date of entry into Thailand. Malaysians are not required to apply for visa for entry into Thailand.
2. Driving license recognized in Thailand. It's best to obtain the International Driving Permit (IDP) from JPJ or AAM.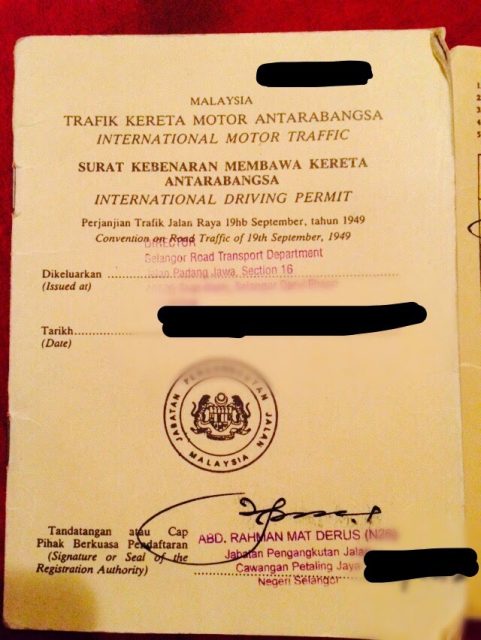 3. Bike's road tax (photocopy is fine), make sure it's valid and not expired.
4. Vehicle registration card/geran (photocopy is okay), even if it's held by the financial institution you're servicing your loan with.
This is where it gets a little "interesting" in terms of the vehicle grant. If it does not specify your name on the card while you're servicing your loan, you will need two additional documents:
5. Authorising letter from the financial institution authorizing you to ride the bike into Thailand. The letter must include his/her full name and NRIC number, in addition to your full name and NRIC number/passport number (I usually choose passport number thus I don't have to dig out my NRIC).
6. Form 49 if it's your financial institution that authorized you, which details the company's register of directors, managers and secretaries.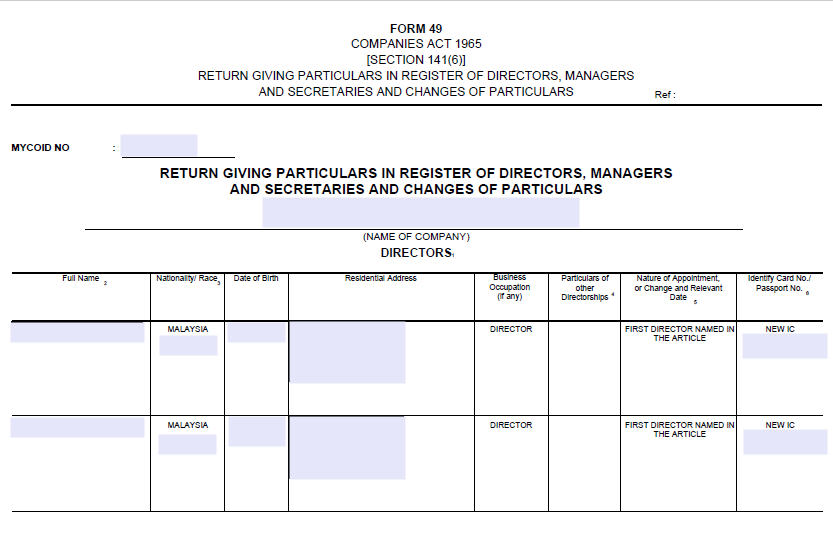 With the documents in hand, look out for any shop displaying "THAI INSURANCE" or "INSURANS THAILAND" anywhere from north of Gurun to Changlun to Bukit Kayu Hitam.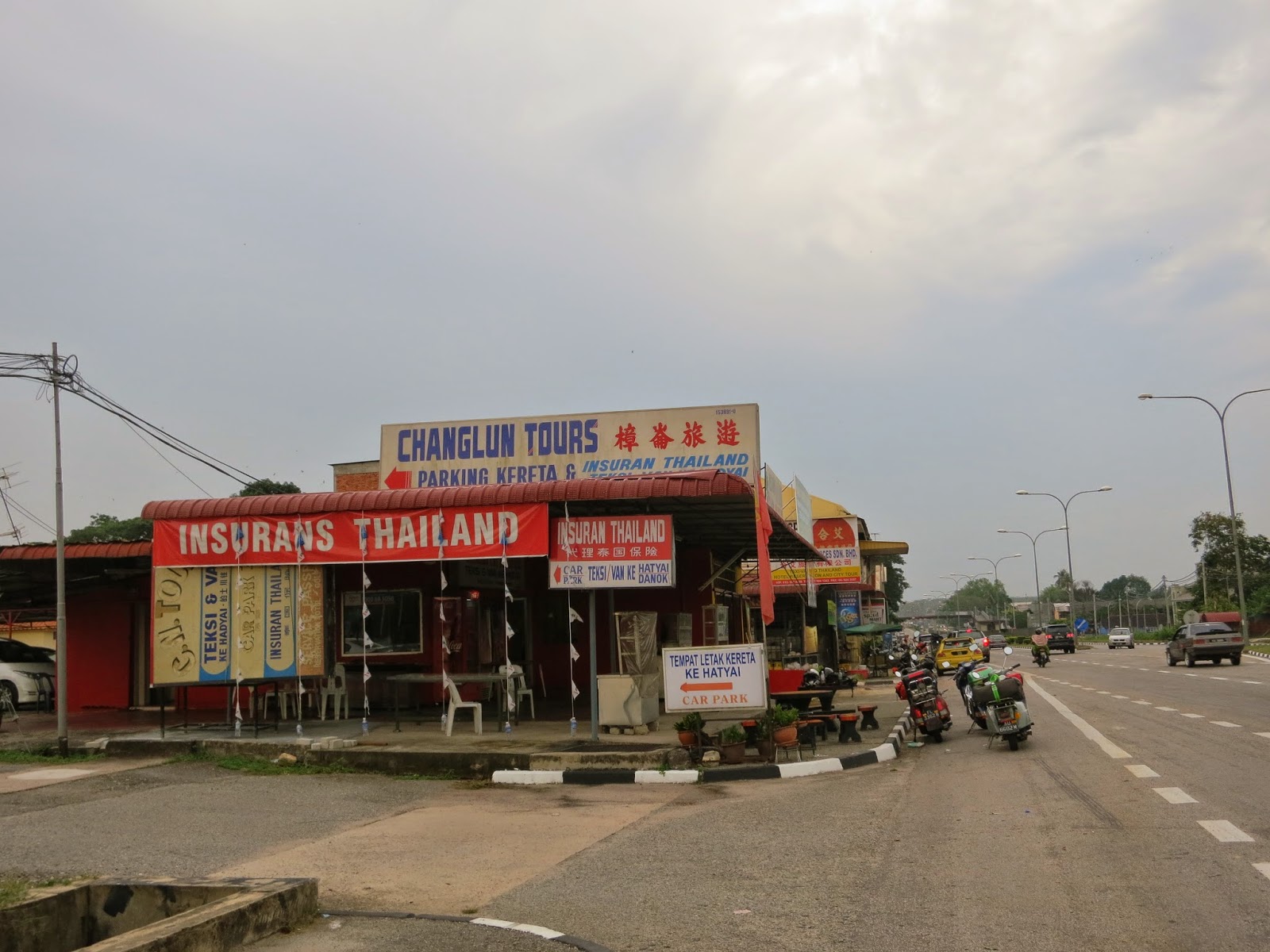 Hand all the documents to the clerk and he/she will provide and fill in the necessary Thai forms such as:
7. TM.2 Information of Conveyance. There will be 2 copies of this.
8. TM.3 Passenger List. Also 2 copies but only if you're riding in with a passenger, otherwise it's unnecessary.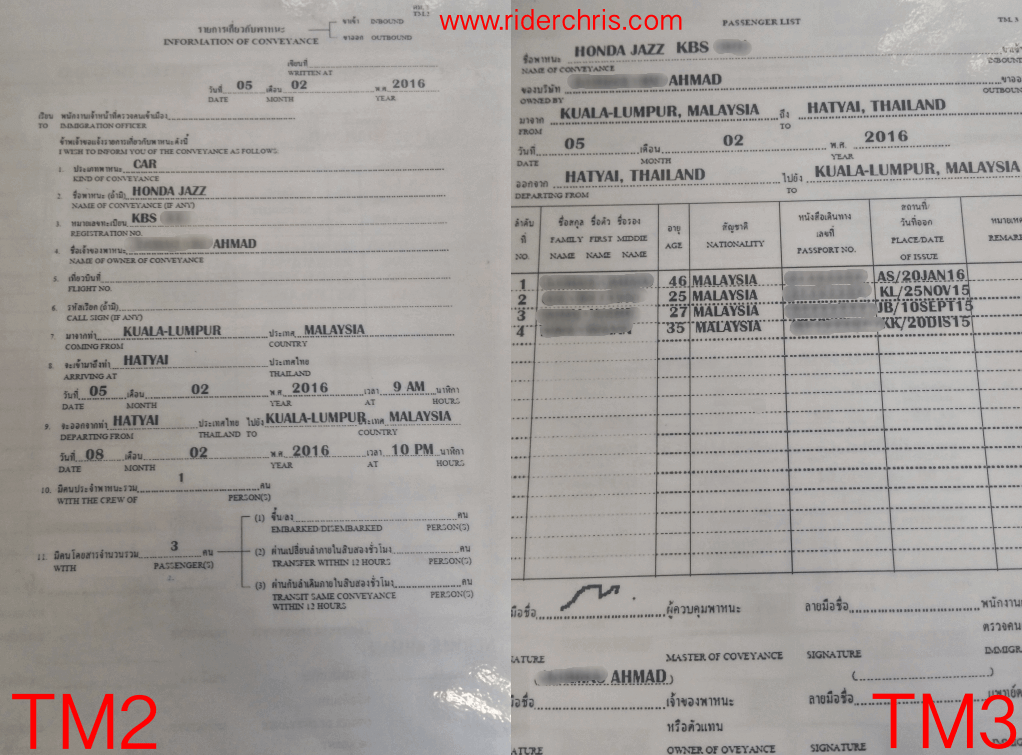 9. TM.6 Arrival/Departure Card. Also known as the "White Card." You will need to sign the card, and best to provide the name of the hotel you'll be staying in (the clerks will usually fill in Grand Plaza Hotel or Lee Garden Hotel).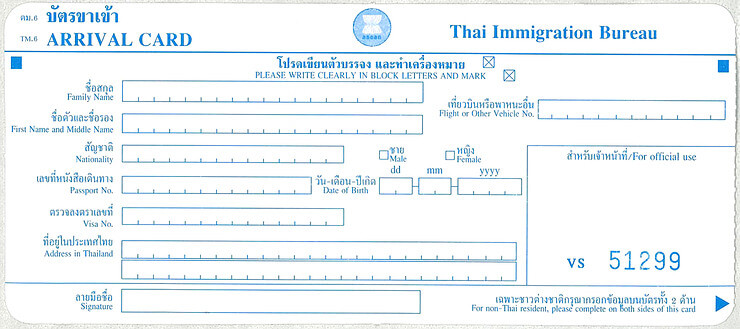 10. Third party Thai vehicle insurance. It's not expensive, usually less than RM20 for 9 days.
Please check and double-check if all the documents are in place and filled before heading to the border checkpoint.
Malaysia has constructed a new border checkpoint complex. Follow the sign for motorcycles and hand your passport over the counter to the Immigration Officer.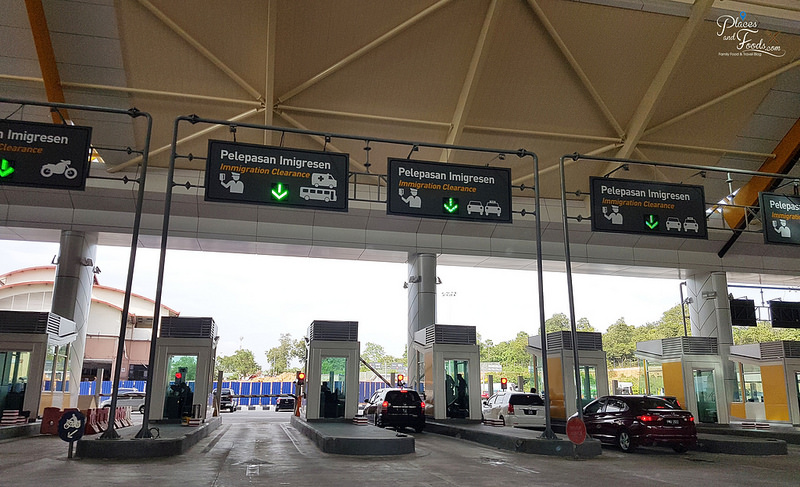 Further up the road, the Thais have also constructed a new immigration centre to stamp passports, so park your bike and head over. There is (usually) no charge during office hours. The officer will retain the arrival part of the TM6 card, stamp the return portion and hand it back to you together with your passport.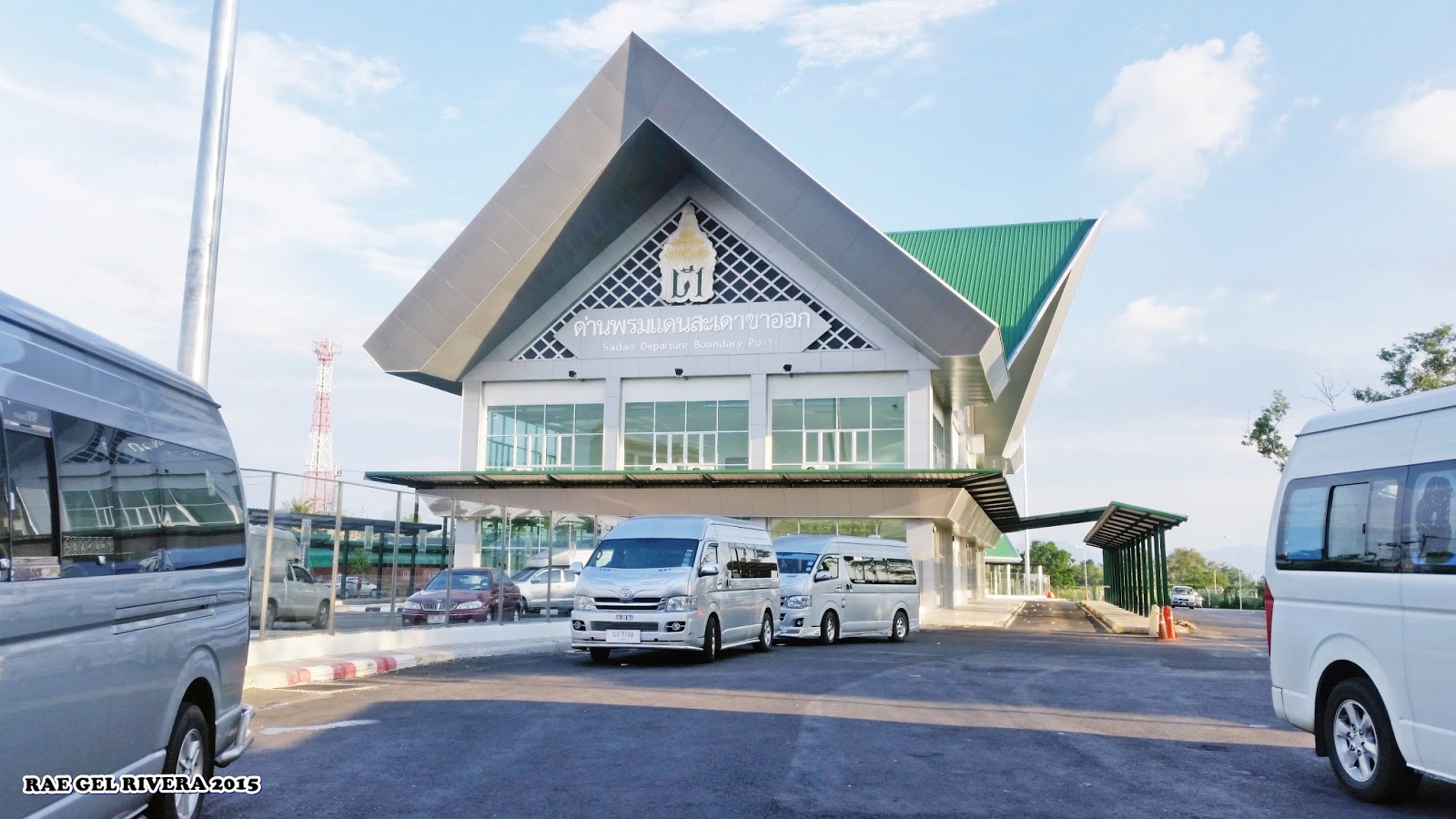 Having stamped your passport (do check!), head over to the booths where you see vehicles heading through. Look for the correct counter (ask the Thai guards, they'll be more than happy to help), wish the person inside Sawadeekahp and hand over the documents.
He/she will ask for a small fee (again less than RM20) and point you to the counter in front. Queue or wait here until called, where you will be given the Thai Temporary Import/Export form. You're required to write down your vehicle's registration number and sign your name in a large book.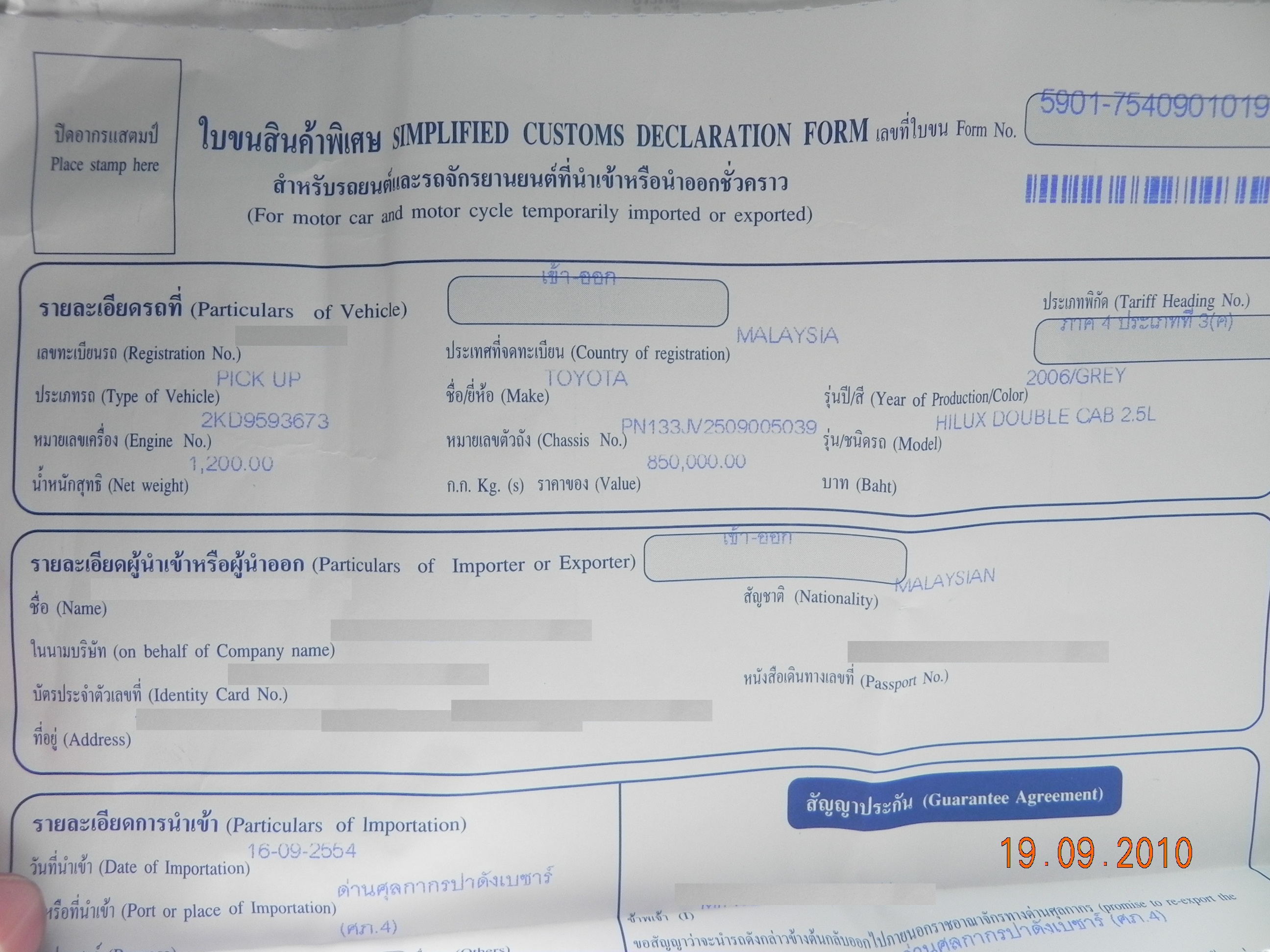 Done! You can head into Thailand to experience the Land of Smiles.
But, for the live of you, DO NOT lose the copies of the TM2, TM3, TM6 and Import/Export forms as these need to be returned when you cross back to Malaysia. Failure to return the Import/Export form will see the vehicle being levied a THB 1,000 fine per day to a maximum of THB 10,000, which needs to be paid when you ride it to Thailand again in the future.
So, that's it. It's a very simple process for Malaysians to enter the Kingdom, but remember to adhere to traffic laws at all times and BE HUMBLE. And oh, don't stop traffic for your friends to pass.