This classy custom Harley-Davidson XL1200 is built by Thrive

Thrive is based in Jakarta, Indonesia

Dubbed the Kuzuri, it drew inspiration from traditional Japanese custom bikes
Pictures of a custom Harley-Davidson XL1200 by Thrive showed up on the internet lately, and for good reasons.
Thrive Motorcycle is based in Jakarta, Indonesia with the reputation of building some of the most beautiful custom bikes. This example, dubbed the Kuzuri is a prime example.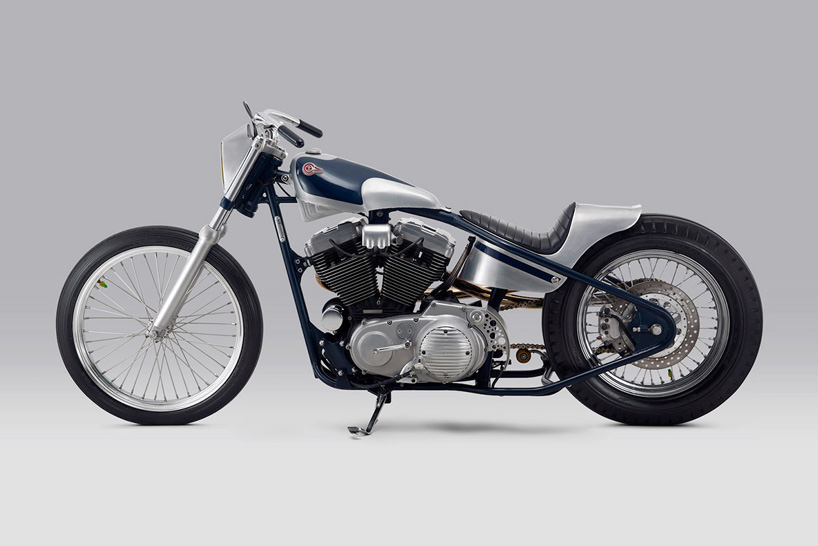 The project began two years ago when the custom builders were looking for a stock Harley-Davidson engine which was to be used as the testbed for developing their T/H/R/V brand of parts and accessories. A friend of theirs had 2000 XL1200 Sportster, by coincidence. The builders started fitting the new parts to it initially, handcrafting more along the way.
As an overall theme started to take shape, the Thrive team visited the Yokohama Hot Rod Custom Show and found discovered many great designs and, the traditional Japanese chopper. It was also here that they found the inspiration for Kuzuri, or wolverine in Japanese.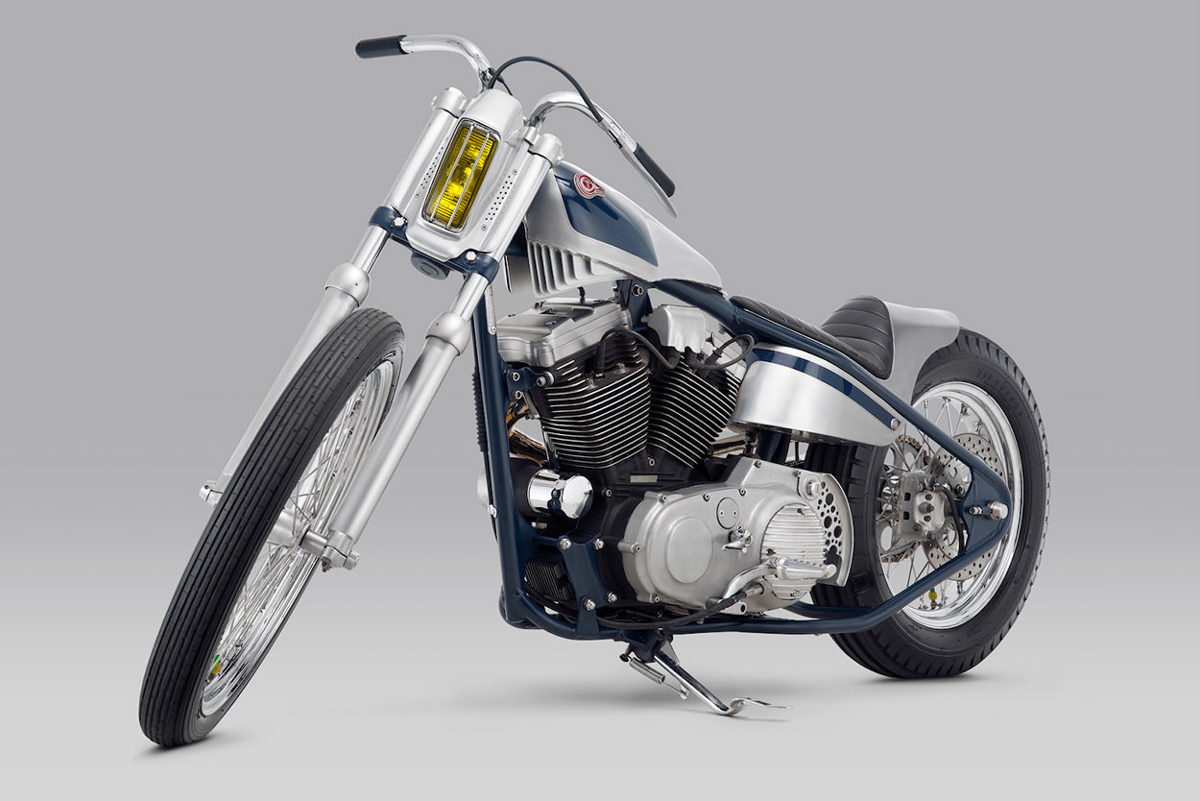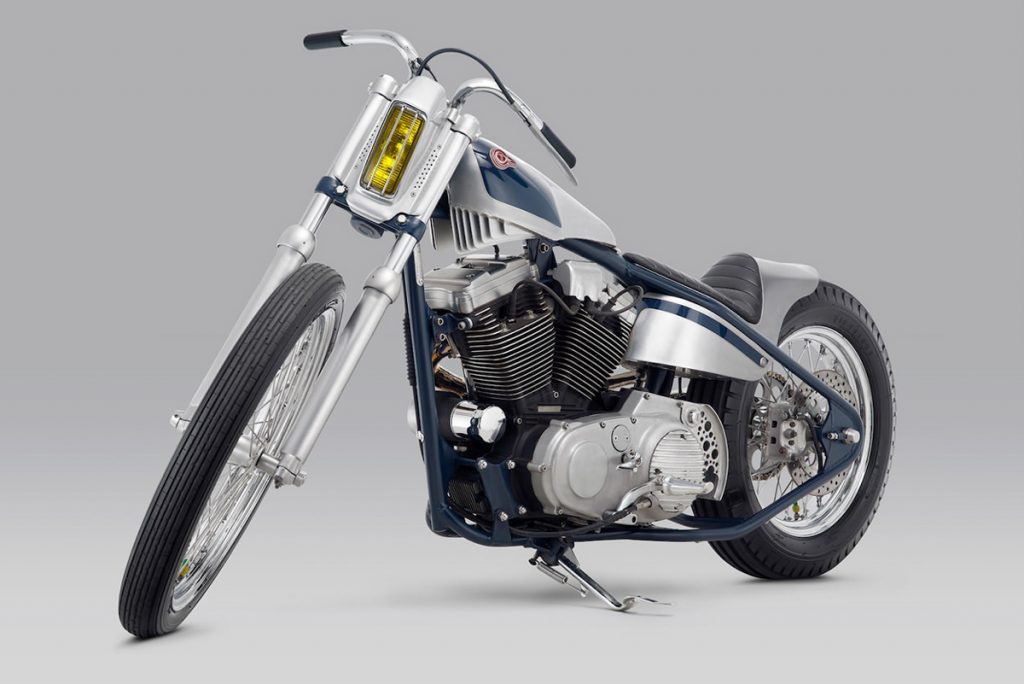 The team ordered a custom rigid frame from another custom garage and started shaping the aluminium panels, aiming for a bike with "timeless and streamlined looks" that's clean, sleek and minimalist.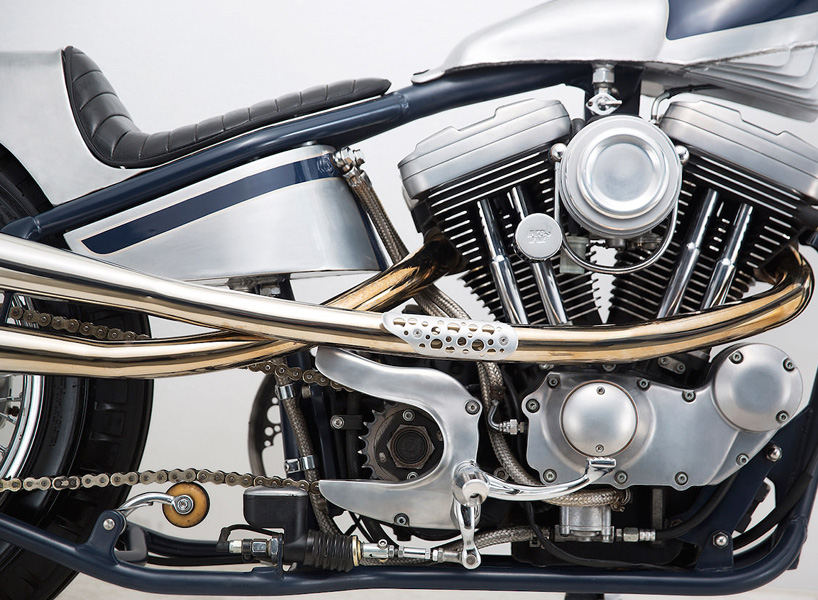 Thrive built the gas tank, headlight fairing, tail unit, oil tank and electrical in-house around the frame and engine. The forks were shortened to allow the bike to hug the ground. Custom accessories such as switchgear, footpegs, gullwing handlebars, brakeless front hub and Mooneyes grips were installed.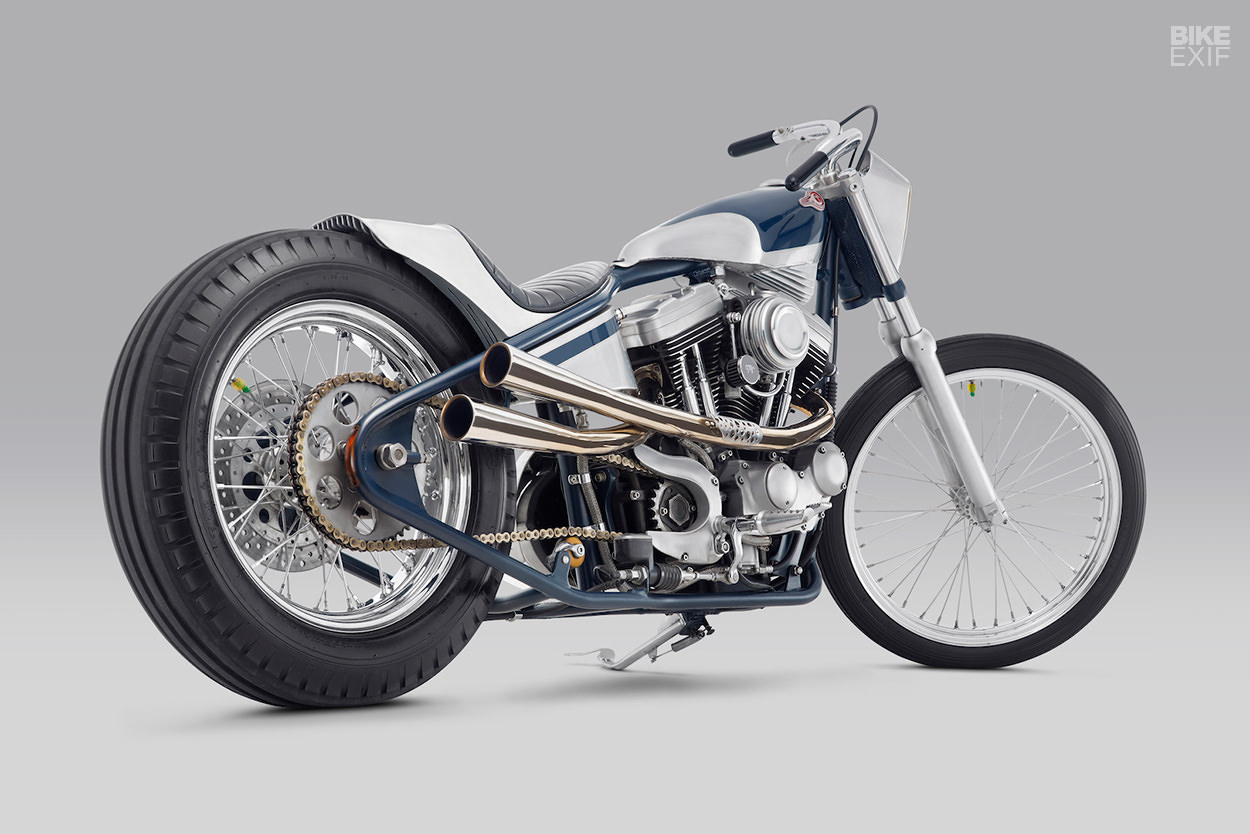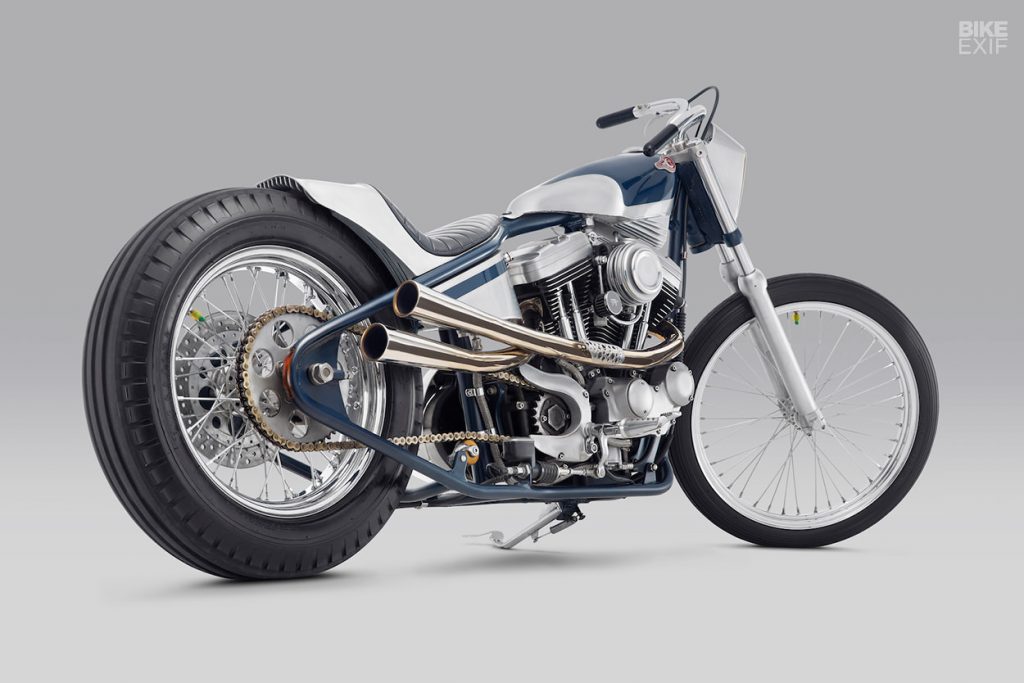 The Sportster's stock belt final was converted to a chain drive. A chain-tensioner fashioned out of a skateboard wheel was installed underneath the drive chain.
Another cool feature is the stop light, modified from a Softail and hidden beneath the rear fender.
As the final touch, Thrive sprayed-painted the frame and body in sapphire blue and silver.