Local renowned bike builder Shawn Seelan of Shawn Seelan Creations is letting go almost all of his custom bikes.
Custom motorcycles from tricked out Honda Ruckus to original condition Honda Motocompo and Suzuki Choi Nori, these are indeed super unique two-wheelers especially here in Malaysia.
To know more about the bikes that are on sale, head on over to the Shawn Seelan Creations official Facebook page and get ready to be amazed.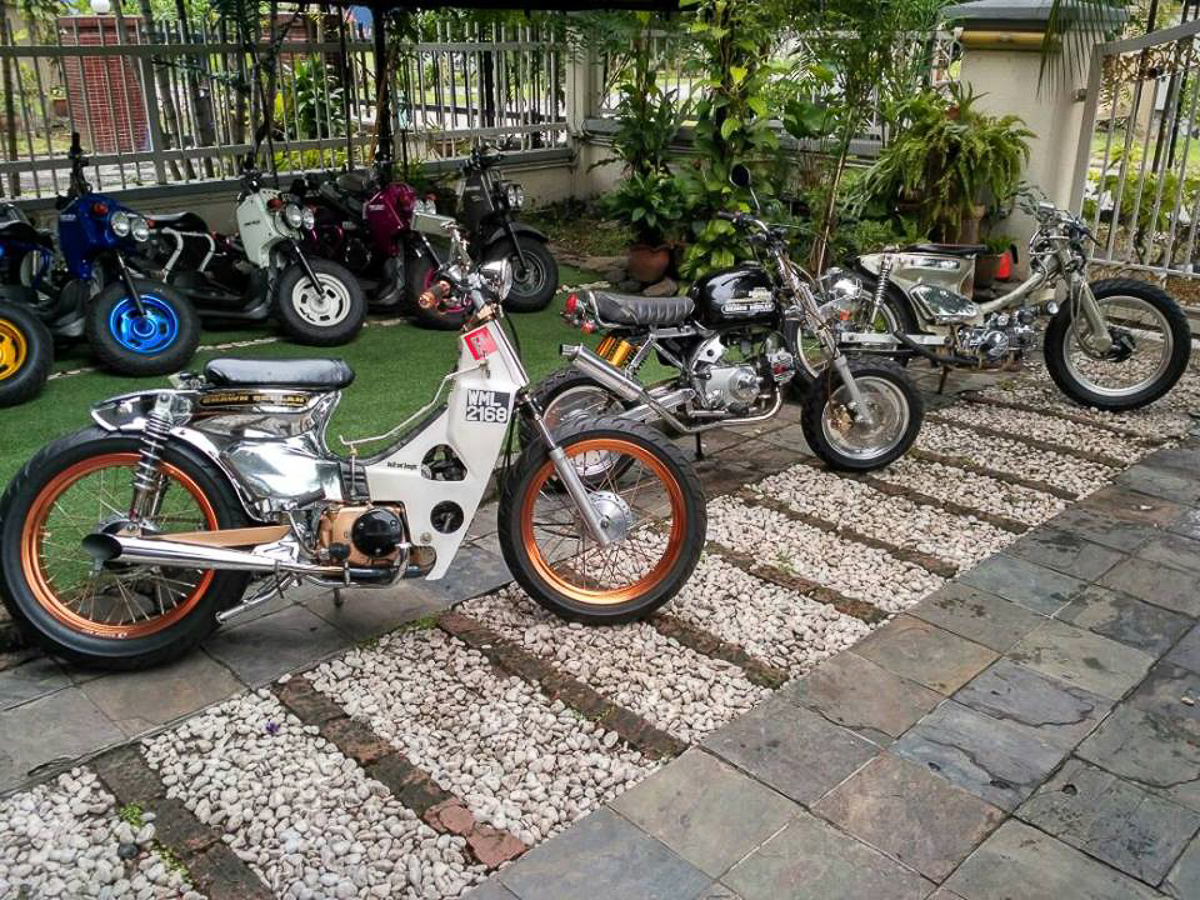 Shawn Seelan of Shawn Seelan Creations (part of the Custom Cartel) is letting go some of his prized possessions for those who are interested in owning one (or more) of his custom bikes. According to the Shawn Seelan Creations Official Facebook page, the local renowned bike builder will be letting go all of his beloved bikes except for a couple of special ones.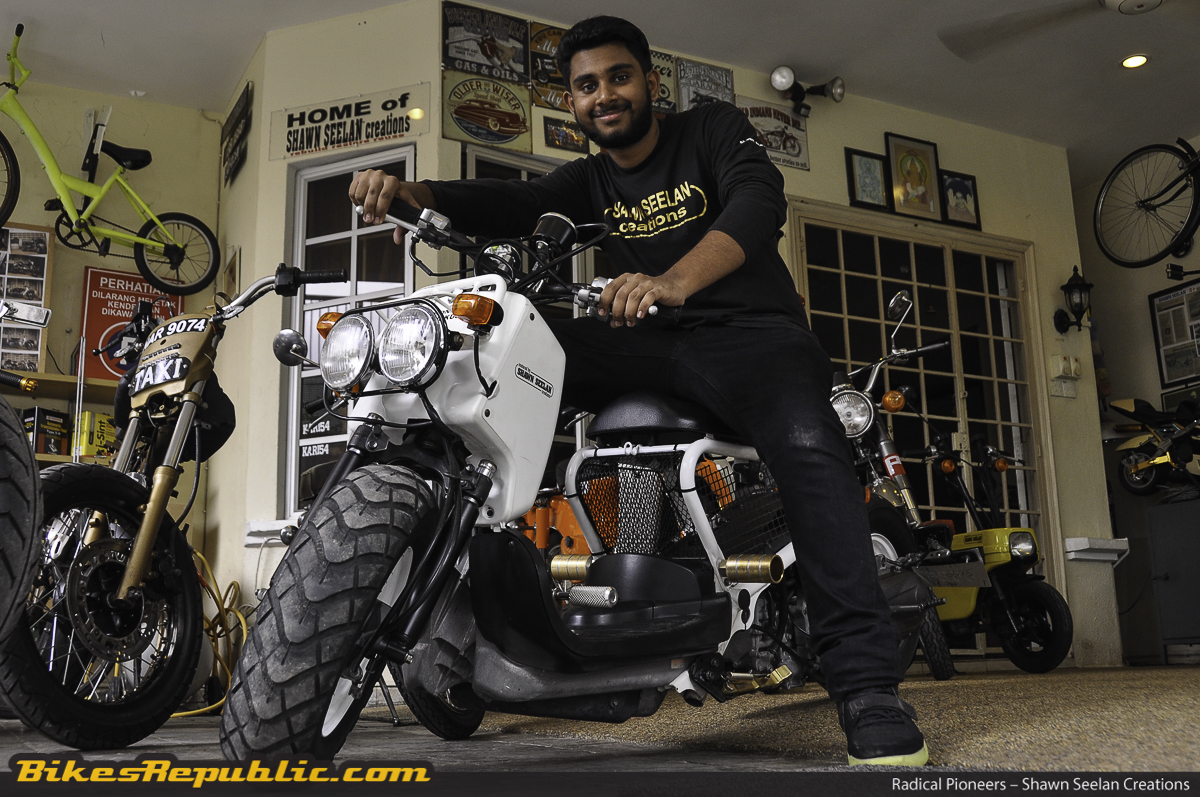 Shawn Seelan has been involved in a number of different custom projects for quite some time. Racking some serious reputation and respect in the custom scene this young man was even selected by Boon Siew Honda to customise their iconic Honda EX5 Dream bike for this year's Art of Speed Malaysia gathering. The result? A super customised Honda EX5 Dream dubbed "Raijin" aka "God of Thunder".
To know more about the customised Honda EX5 Dream built by Shawn Seelan himself, CLICK HERE.
In his list of bikes that are on sale (quite a long list, too), there are four Honda Ruckuses for sale which are originally Honda Zoomer scooters that have been customised into stunning pieces of rolling art. These babies have been stretched out for that low rider look plus an assortment of candy colours awaiting their new future owners.
Apart from all the Ruckuses, Shawn Seelan Creations is also letting go a couple of Honda Motocompo bikes which have been fully restored to their original conditions. These mini bikes have been kept as close to the original state when they first rolled out of the showroom way back in the early 80's. Yes, we know you want them because we want them.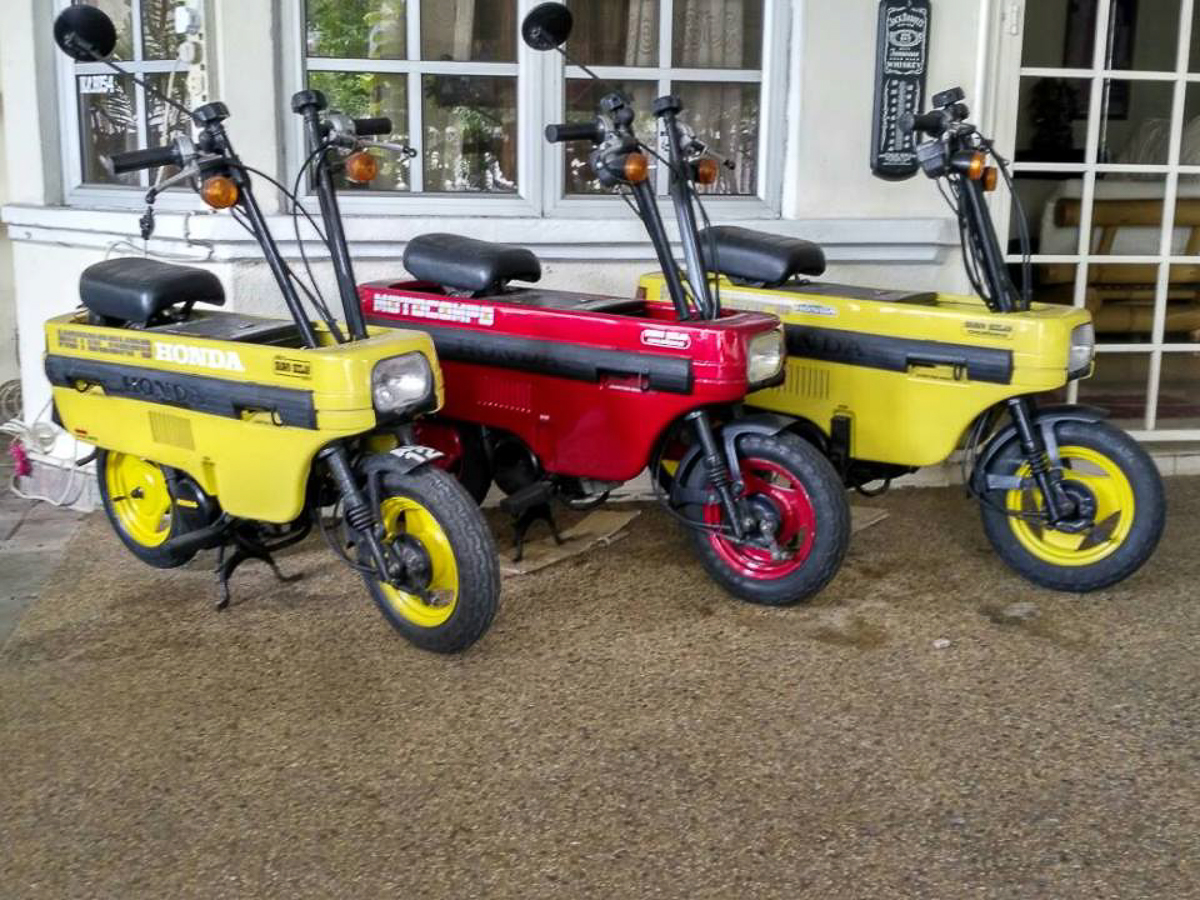 Other bikes in the "For Sale" list are a couple of Suzuki Choi Nori (original condition), Honda Gorilla 50cc (custom), Honda Monkey 50cc (original condition), unknown scrambler from New Zealand (custom with full race internals), Honda EX5 Dream (SUPER CUSTOM + award winning bike) and a Demak Spark aka "The Monster" (fully custom, too).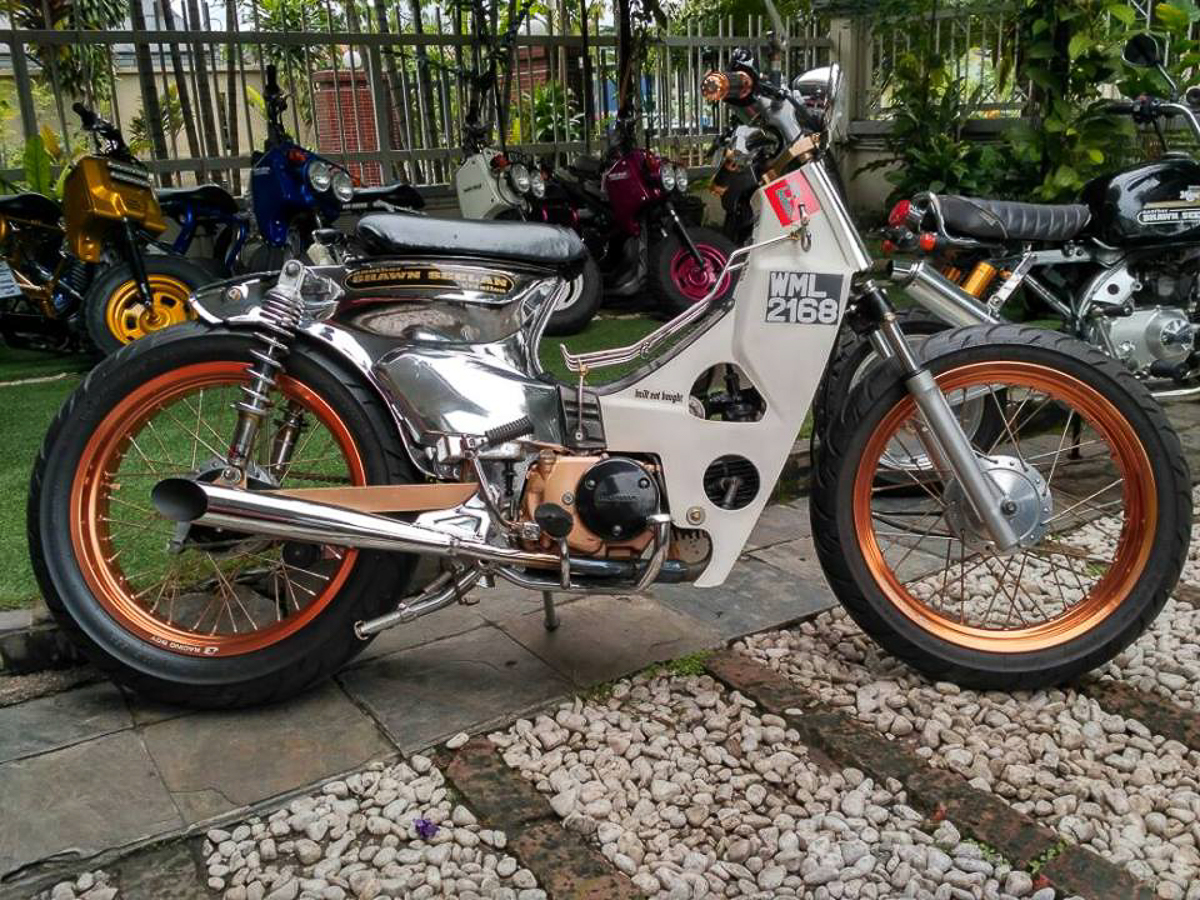 According to our hearts, we would be going "OH MY GOD! ONE OF EACH, PLEASE!" but we don't want to be selfish because these babies are meant to make a lot more people happy than just us here at Bikes Republic.
To those interested, you may head over to the Shawn Seelan Creations Official Facebook page or contact the man Shawn Seelan himself at +6010-7749389. To check out the original posts, CLICK HERE (for the Honda Ruckuses) and HERE (for other custom bikes for sale).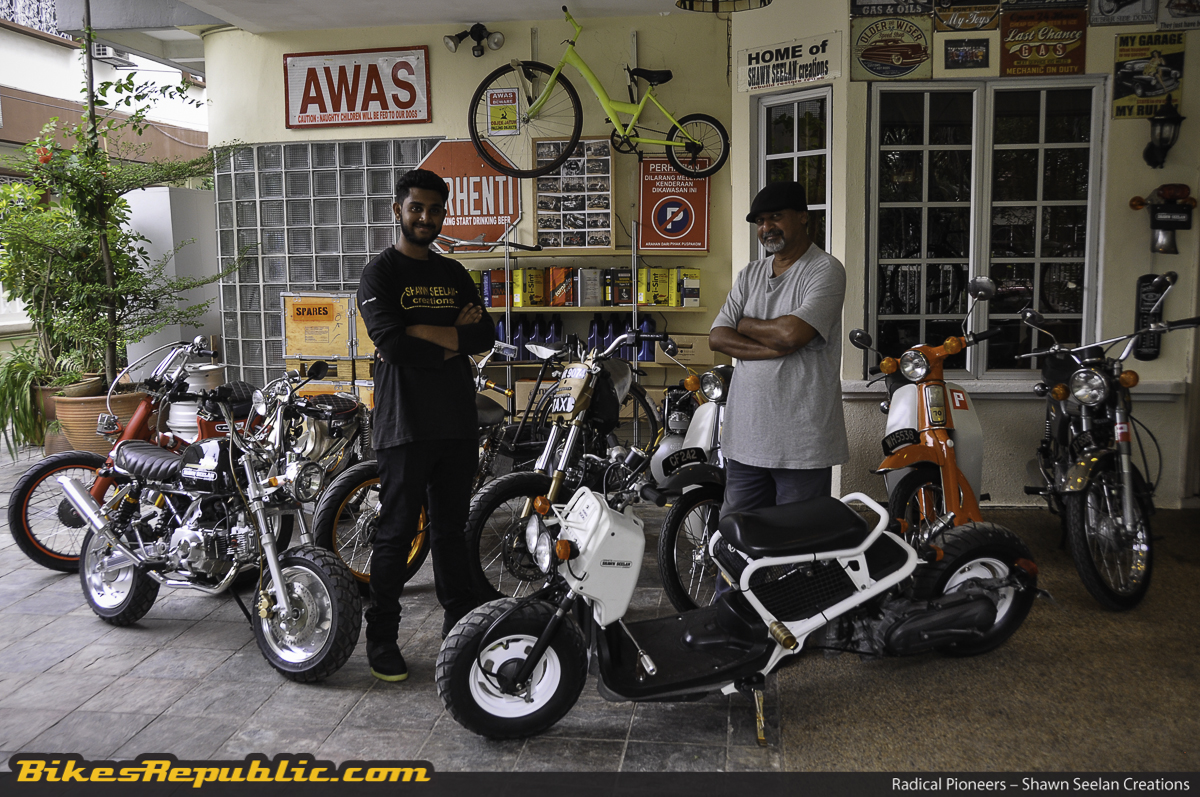 Do yourself a favour and add some more happiness into your lives. What better way than to possess your very own customised two-wheeler. Are we right or are we right? Right!
To know more about Shawn Seelan Creations, CLICK HERE to check out our featured article on the men behind this local custom outfit.