Chevron Malaysia Limited (Caltex) launched the Techron Concentrate Plus for Motorcycles fuel system cleaner additive.

Every motor vehicle's fuel system must be cleaned of harmful deposits from time to time.

A 75ml bottle is priced at RM9.90 only and available from Caltex petrol stations.
Now you can clean your fuel system effectively with Techron Concentrate Plus for Motorcycles.
We've said a number of times before, petrol leaves residues over time. While petrol may be corrosive to your bare skin or other materials, its volatility evaporates over time. It will leave behind a yellowish gummy varnish-like residue in your fuel system when that happens.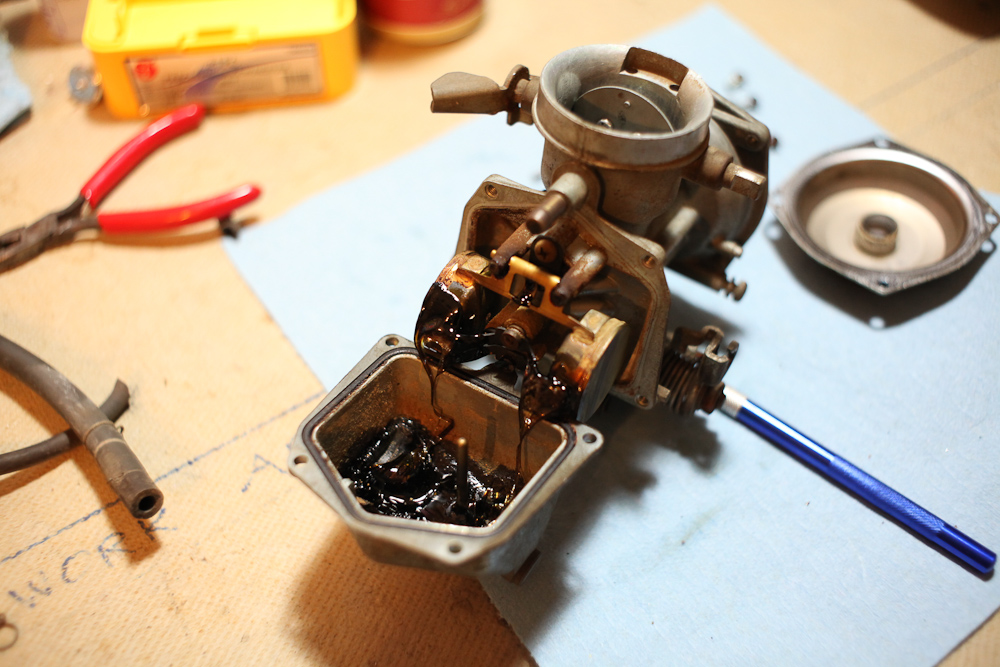 You can experiment with this. Leave some petrol in a clear jug or beaker. After a few days, pour away the fuel and you will notice a yellowish residue sticking to the container. So, all fuel systems need cleaning from time to time.
Here are two testimonies after using the product:
This writer
His motorcycle was having problems starting just three months after replacing the fuel pump. But one day, he happened on Techron Concentrate Plus for Motorcycles being displayed on the cashier window of a Caltex station. He had used the Techron Concentrate a few years before but this time it was for motorcycles in a smaller pack.
He poured the contents into his fuel tank and the hard-starting problem was solved in less than 100 kilometres later. The problem has not resurfaced for the last six months.
A Motorcyclist magazine reader:
This writer remembers a letter published in Motorcyclist Magazine a long time ago.
The motorcycle owner also had problems starting his bike's engine in addition to it backfiring and juddering while riding. His mechanic recommended to replace the whole bank of carburetors and ignition coils. Aghast at the huge amount, he decided to give Techron Concentrate a try. The product cured his problem, consequently saving him huge sums of money.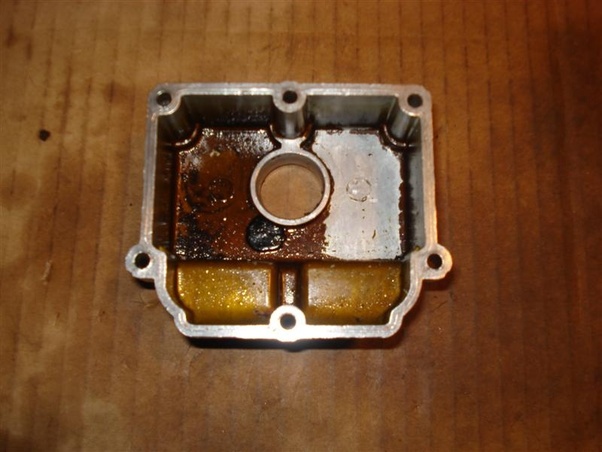 According to Chevron (Caltex), the Techron Concentrate Plus for Motorcycles cleans the petrol fuel system using their Precision Clean technology. This fuel additive works at molecular levels to soften the deposits (remember the yellowish gummy stuff?) found in the motorcycle fuel system. The deposits are loosened and suspended in the fuel.
They are then combusted along with the fuel or pushed out through the exhaust.
One 75ml bottle of Techron Concentrate Plus for Motorcycles can help to restore lost engine power, maximise fuel economy, protect against corrosion, reduce harmful emission, rid of rough idle, control deposits, as a result of cleaning the entire fuel system.
How to use Techron Concentrate Plus for Motorcycles:
Visit a Caltex service station and get yourself a bottle or two of Techron® Concentrate Plus for Motorcycle (be sure your gas tank is near empty at this point).
Pour the entire content of one bottle into the empty tank. NOTE: One 75ml bottle per 6 litres of petrol.
Fill up your tank with your favourite petrol until it's full. The cleaning starts as you ride away!
For best results, use the product every 3,000 km.
A 75ml bottle of Techron® Concentrate Plus for Motorcycles is priced at only RM9.90. The product is sold at all Caltex petrol stations.
For more information on the premium fuel additive, Caltex®and its products, please visit www.caltex.com/myor https://www.facebook.com/Caltex.Malaysia/.