New Cardo Packtalk Edge now sits above the Packtalk Bold as brand's new flagship helmet comms unit, boasting plenty of upgrades plus a slim new antenna-less design.
Cardo Packtalk Edge unveiled as brand's new flagship helmet comms offering.

Features sleek new antenna-less design matched with new magnetic 'air' mount.

Critical updates include USB-C fast charging and wireless firmware update abilities.

Segment-leading natural voice activation, DMC connection, and JBL sound included.

Online pre-orders now open ahead of April 2022 release, US$389.95 (approx. RM1,637.29) RRP.
Motorcycle Bluetooth helmet comms maker Cardo has upped the ante after introducing its new flagship product this week. Sitting above the groundbreaking Packtalk Bold premium helmet comms range now is the brand new Cardo Packtalk Edge, and it packs plenty of upgrades all around.
Much of the changes and new features brimmed are similar to what we've seen in the brand's new entry level Spirit and mid-range Freecom X product lines launched late last year.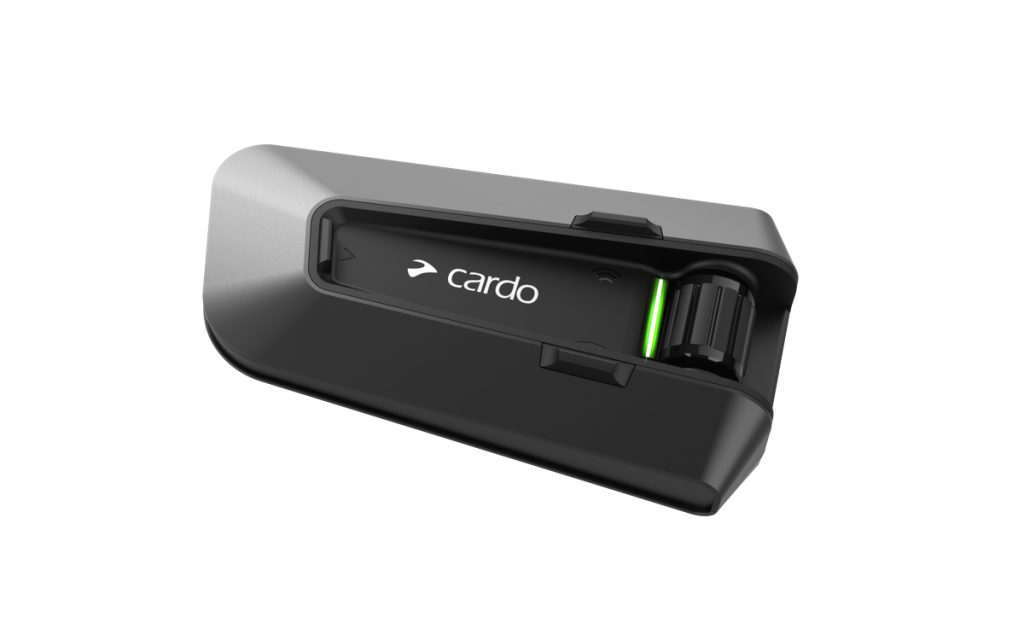 The most obvious of which is the sleek new antenna-less design, bringing forth a slimmer unit than the Packtalk Bold. There's also the adoption of a new and fuss-free magnetic 'air' mount system replacing the clip-type cradle base used prior.
Next up comes the inclusion of both USB-C fast charging plus 'over-the-air' wireless firmware update capabilities, with the former sees the unit boasting two hours of talktime after just a 20-minute charge. With a full charge, the Cardo Packtalk Edge boasts up to 13 hours of talktime in total.
Whilst on the subject of squawking still, the Cardo Packtalk Edge helmet comms harnesses natural voice operation as seen its predecessor, and it's still easily prompted by saying "Hey, Cardo."
Critically, this flagship is exclusively brimmed with Cardo's Dynamic Mesh Communication (DMC) intercom on top of traditional Bluetooth intercom capabilities. Cardo claims this system has been further improved in terms of user experience with quicker pairing time and even crisper sound quality.
As seen in the Pactalk Bold, DMC will deliver enhanced communication abilities over traditional Bluetooth through its unrivalled maximum device-to-device range of 1.6KM (1 mile), plus the ability to host up to 15 riders on a single DMC connection channel.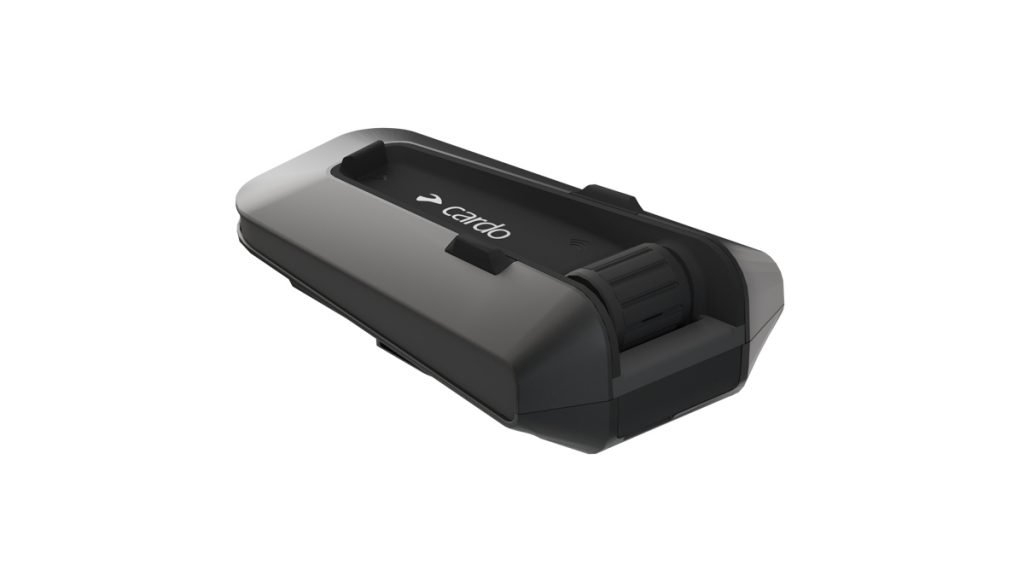 As for playback, Cardo claims that partners JBL have completely reworked its hardware for the Packtalk Edge. Besides a pair of 40mm drivers (speakers), there's a new music processor enabling three new sound profiles for uses to choose from using the Cardo Connect App on their smartphones.
Beyond these, the new Cardo Packtalk Edge will continue to offer much of what the Packtalk Bold past flagship does, including FM radio, universal Bluetooth connectivity, as well as the promise of being fully waterproof.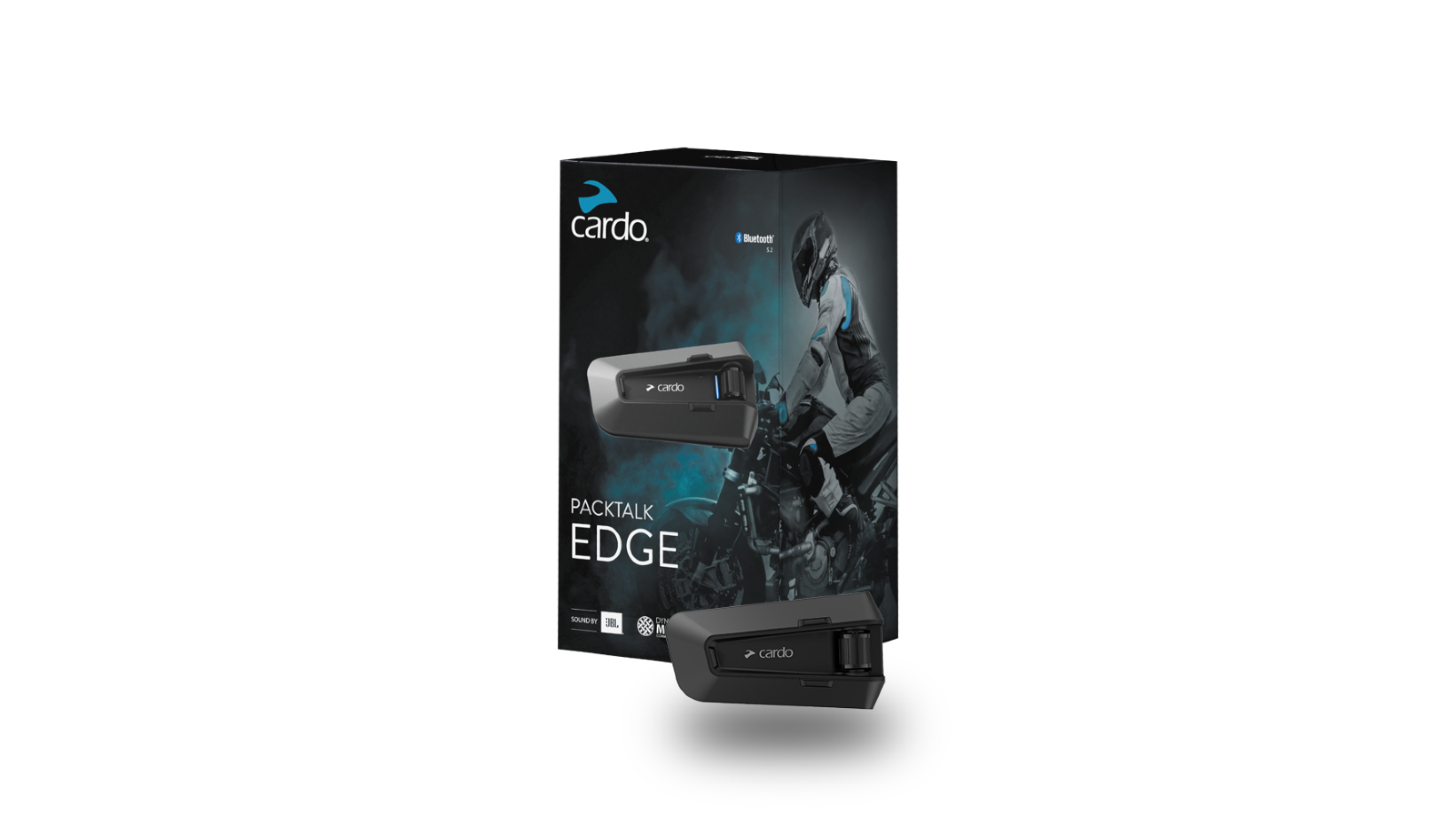 Lastly, on top of everything detailed, the new Cardo Packtalk Edge will be offered with a three-year warranty coverage, which ought to justify it's RRP figures – US$389.95 (approx. RM1,637.29) for single units, or US$699.95 (approx. RM2,945.04) for duo units.
In terms of availability, the Cardo Packtalk Edge is slated to hit retail shelves starting from April this year, and pre-orders are now open online through Cardo's website.