BMW Motorrad Malaysia returned with an electrifying spectacle as the BMW Motorrad GS Challenge 2023 unfolded over the course of a gripping weekend in Putrajaya.
Dedicated to pushing local GS motorcycle riders beyond their limits, saw over 180 enthusiastic participants vie for a coveted spot in the prestigious 2024 International GS Trophy Tour in Namibia.
Following the resounding success of last year's edition, the BMW Motorrad GS Challenge continued its legacy of testing the off-roading prowess of riders in a challenging, unconventional terrain.
The event served as a unifying platform for BMW Motorrad owners and enthusiasts, fostering camaraderie under the enduring spirit of GS adventure.
Hans de Visser, Managing Director of BMW Group Malaysia, expressed his excitement about the event's return, stating, "We are thrilled to be bringing back the BMW Motorrad GS Challenge this year to our passionate community of GS riders here in Malaysia. Following its successful reception last year, it is a joy to see our participants experience the same freedom, power, and spirit of adventure again as they traversed through the challenging terrain, embodying everything that our GS motorcycles were designed for."
The weekend's activities were designed to put participants' riding and navigation skills to the test, featuring a series of distinctive off-road challenges and an exhilarating 'Follow the Trails' course specially tailored for BMW G 310 GS owners.
At the culmination of Day 1, the Top 10 riders were handpicked to engage in a heart-pounding round of skill assessments on Day 2, all vying for the exclusive opportunity to participate in the 'Follow the Trails' (FTT) Tour of the International BMW GS Trophy in Namibia, slated for 2024. As a mark of their achievements, the Top 10 finalists were presented with exclusive prizes, generously provided by the official tire sponsor, Metzeler.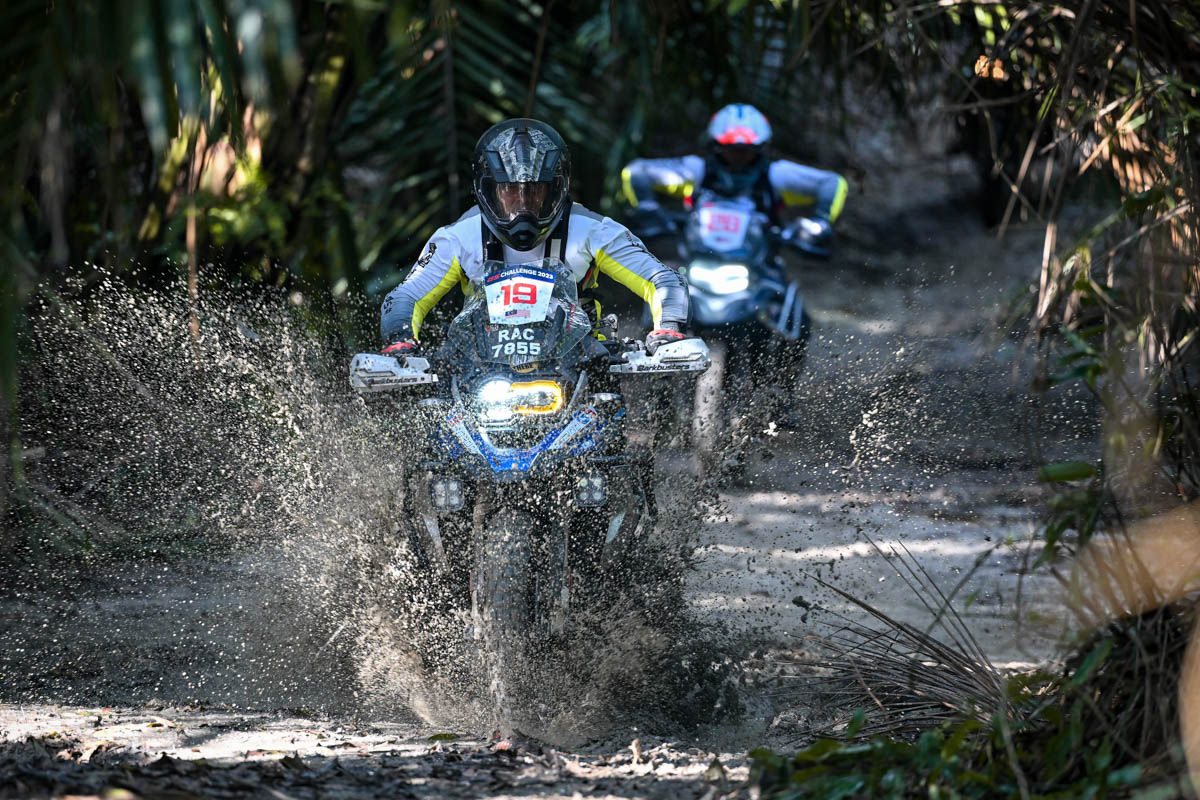 Following two grueling days of intense competition, which included an evening of fine dining and musical performances at the 'GS Fireplace' dinner, the standout performers emerged as the victors, securing their spots on the coveted FTT Namibia 2024 tour.
The triumphant riders, announced in no particular order, are Asmawi Bin Ali, Diwaagar A/L Tambychandran, Affendy Syed Omar, Zulkifli Bin Zainal Abidin, and Azlan Shah Bin Ahmad Suhaimi.
The BMW Motorrad GS Challenge 2023 not only celebrated the adventurous spirit of GS motorcycles but also showcased the unwavering determination and skill of its riders. These five finalists now look forward to representing Malaysia on the global stage as they gear up for the ultimate GS adventure in Namibia next year.