I've never really liked scooters. It is just so hard to look macho on one and only girls should ride them. That's why macho men have always posed for photographs with real motorcycles, not scooters.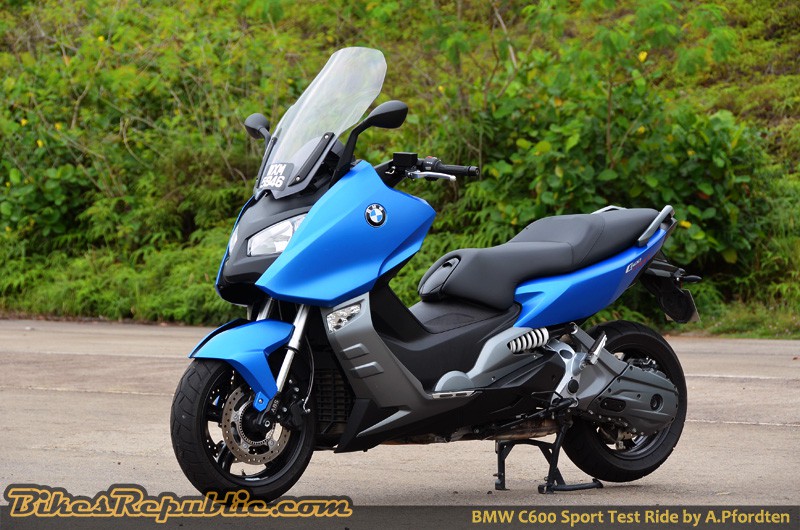 Motorcycles boost your supply of macho mojo. Even Steve McQueen can't make having your knees together and feet flat on the floorboard of a scooter look cool. You might as well wear a skirt.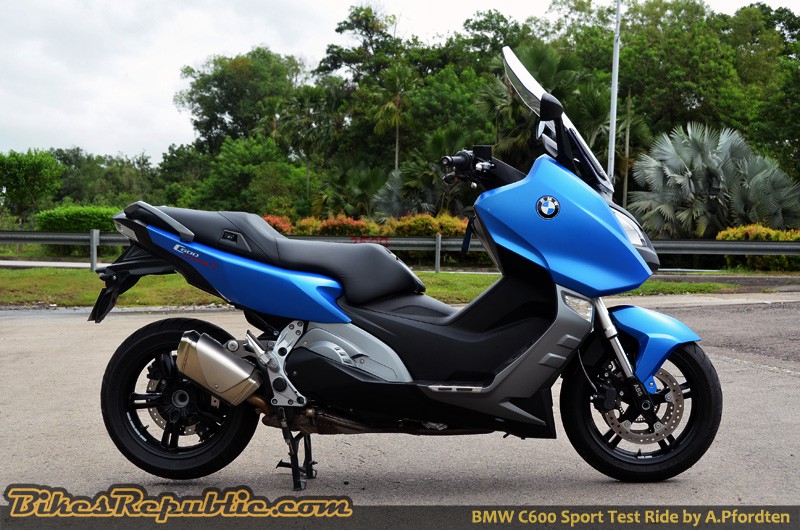 The new BMW C600 Sport is a different story. For starters, it's a very macho looking scooter that looks ready to race you even when it's parked.
BMW supplied me with one in time for a road trip I recently planned. I was sceptical at first, wondering if it could keep up with a Z1000 and a Versys cross-country with a rather heavy rider onboard? The fact is, it can. Easily.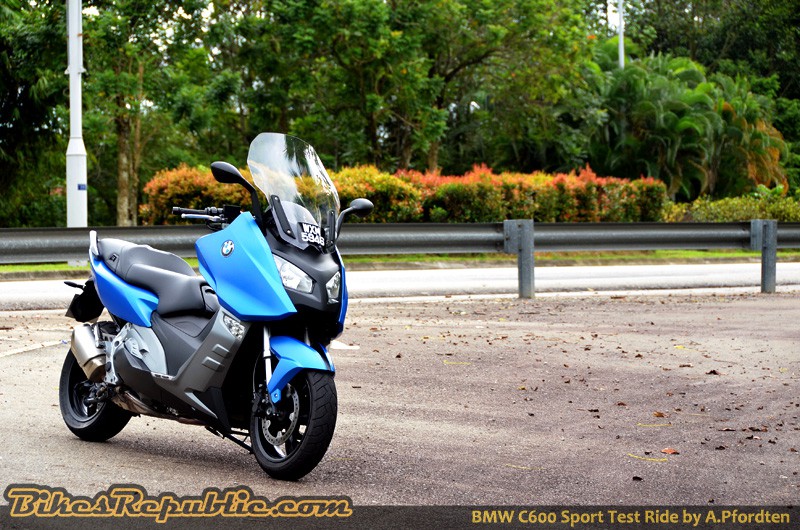 I was expecting a typical scoot when I picked it up and sure enough, there was the usual brief lag when launching from a stop. Making things worse while manoeuvring about in the parking lot was the extremely tall seating height of 31.9 inches. The reach was a bit bothersome as I'm 5′ 10! Despite being nimble, I discovered while crawling past BMW Cyberjaya HQ's parking gantry that the rather hefty weight at the bottom felt a bit off centre. BMW says the ride height will be lowered a bit in the future for the Asian market.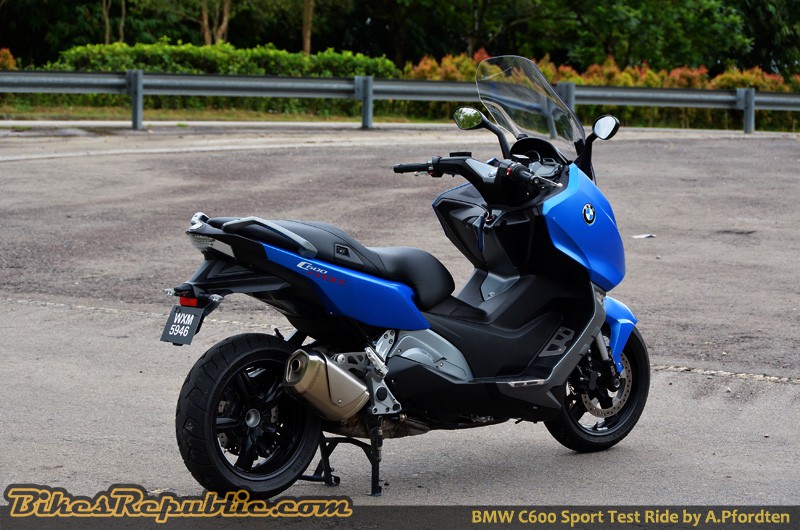 But all the ungainliness disappears the moment you actually get out on the road. By 4,200rpm, the centrifugal clutch is entirely closed and gives you a rush of acceleration as the scooter whisks you from 0-100 km/h in less than six seconds. At this moment, you kind of forget you are riding a scooter. Aside from the lack of shifting, the usual riding sensations are there like the windblast in your face and even that vicious snarl from the exhaust. It feels exactly like a motorcycle, until you reach a traffic light that is and pull the brake instead of the clutch.
This thing is fast. I've never ridden something with no gears that is anywhere close to it. The parallel twin mill buried deep in the bodywork churns out 60hp, easily out-accelerating anything else that is not a fast sports car or a superbike.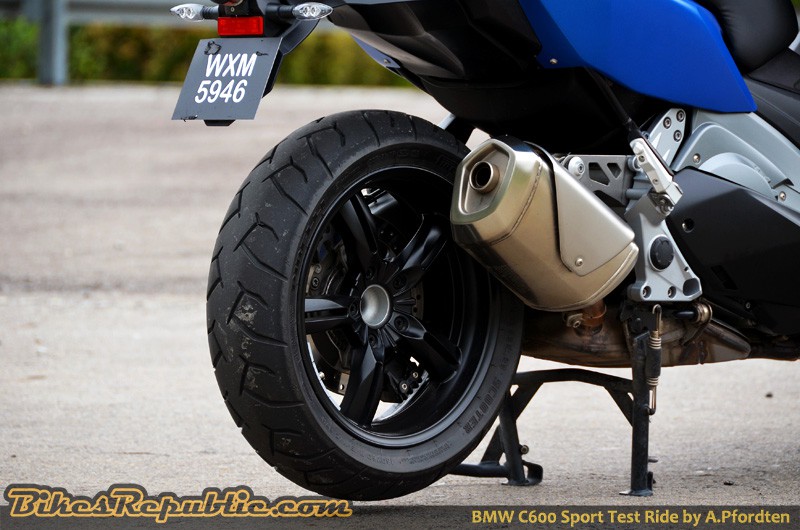 On the Putrajaya MEX highway, this scooter's immense speed capabilities were apparent. BMW claims a top speed of 175 km/h, but I saw more than that on the meter, happily overclocking it and bouncing off the red line. If you really wanted to, you could easily trigger every single AES camera from here to Bukit Kayu Hitam in a single outing.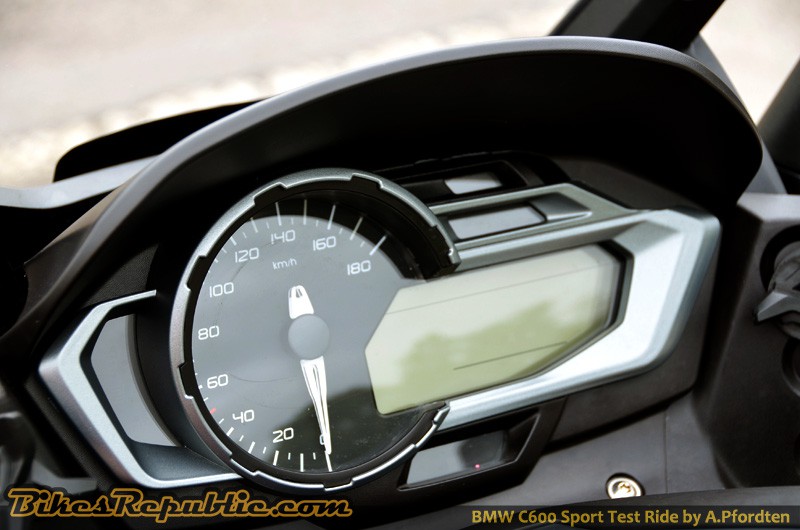 But of course, power is nothing without control. This scooter has plenty of that starting with inverted 40mm forks up front, powerful brakes with two-pot calipers brakes with twin 270mm rotors up front and one in the back equipped with ABS. Typical of BMW, the ride is plush and predictability. Admirably, BMW retained and translated these familiar riding characteristics on such a radically different frame, feeling more motorcycle than scooter really. What surprised me most was the extremely good high speed handling. Rather than feeling squirmish or fickle, its steady and inspires confidence instead. In the corners, the CVT and unaggressive riding position mutes the experience a bit, but does nothing to affect your pace.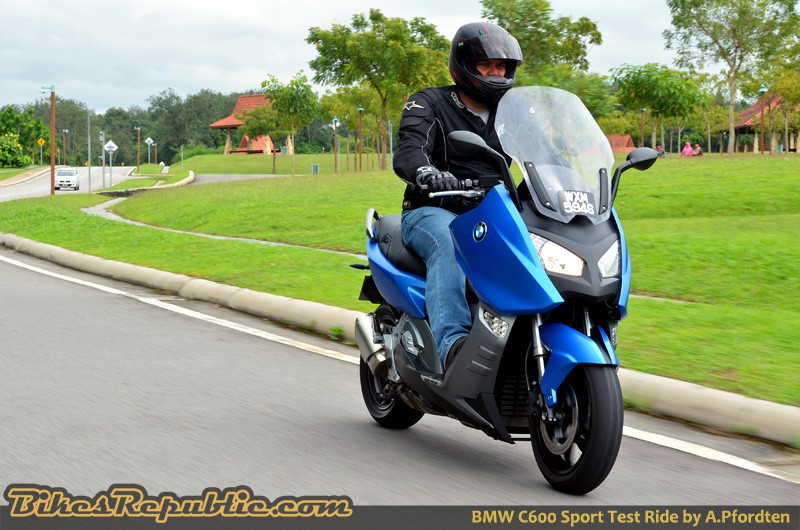 Unlike most other bikes, I took about five minutes to pack for a roadtrip. I shoved my 20 litre Hypergear bag into the cavernous maw that exists under the C600 seat with enough space for my SLR and lens bags, slippers, jungle trekking boots, and my gloves. The Sport has a slightly smaller compartment compared to the C650 GT's 60-litre. During those Pretonas stops, handphones and wallets are easily retrieved from the pair of compartments in the dashboard. What is also impressive is the brilliant flexcase design allowing you to expand the luggage space to store your helmet. Travelling on two wheels has never been more convenient!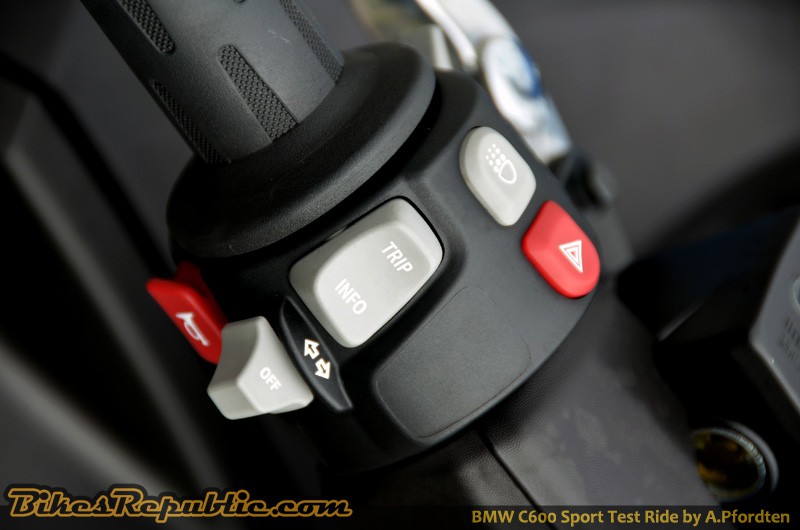 Throughout the trip's twisty bits, the scooter kept up with the bigger boys quite easily. Since there is no gear shifting but twist and go action instead, the ride up to Cameron Highlands via Gua Musang was easy and comfortable. It was only when I swapped with the Versys that I realised how pampered I had become. Again, the scooter proved how easy it was to simply scoot about through the school holiday traffic jam in Camerons.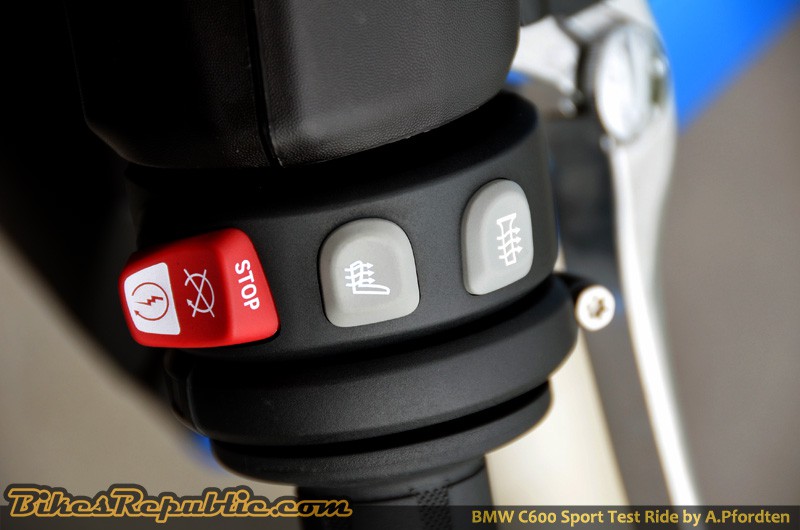 Leaving Camerons the next day for Penang via Simpang Pulai, the giant scooter could still make good highway pace and travels. It does 200km on RM20 of petrol. With the 16-litre tank's 330 kilometres range, the ample windscreen and fairings giving exceptional wind and weather protection, it felt like a baby K1600GT.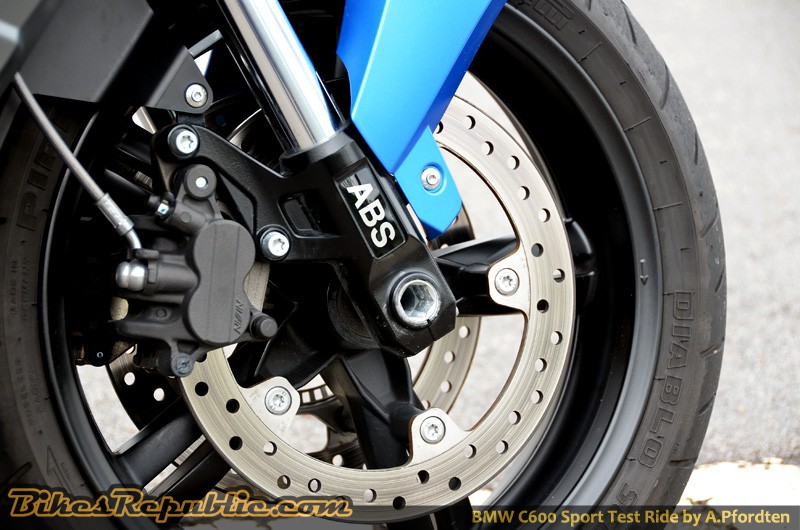 Globally, maxi scooters are becoming more popular as people start realising how capable and in many ways more practical they are. Except perhaps a Yamaha T-Max, there is nothing out there that would be a better tool. The C600 Sport's mixture of urban sprawl and open roads is hard to beat. A few years ago, BMW surprised the superbike scene with its S1000RR. The C600 is the scootering world's equivalent. The Sport is priced at RM65,000 while the C650 GT is priced at RM68,800 on the road, without insurance.